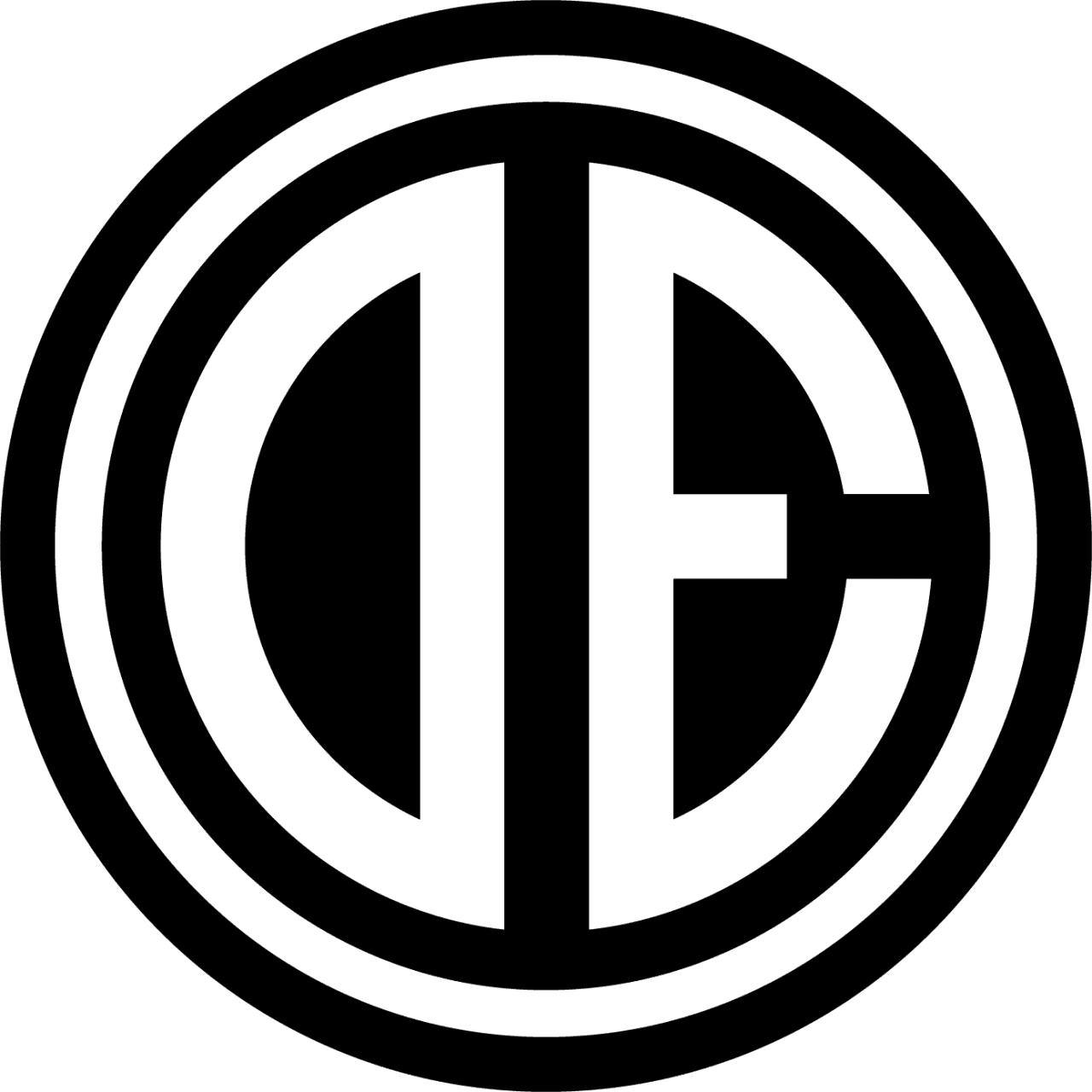 ---
Welcome to December,
Could we possibly be at the end of 2020? I am ready to say goodbye to 2020! In saying that, there is still so much to be thankful and grateful for! In this month's CityNotes I have decided to focus on gifts for your loved ones and gifts that would be wonderful for yourself...for calmness, peace and relaxation.
Firstly, I have included some of my favorite Artists & Galleries that offer unique and long term unique pieces to add to a beautiful collection. Our dear friends Rudy & Rodman opened a pop up in Aspen this summer and with great success they have decided to extend the opening. In addition artists James Shaw, Marc Antonio & Piet offer items that range from one of a kind to larger furniture pieces Enjoy! They are each brilliant & unbelievably talented!
For food, it seems to be all about what you can eat in your own home safely! I have included great choices for a wonderful intimate dinner with your immediate pod to great gifts you can ship to friends that they can enjoy in their own homes.
The theme in this months CityNotes is how to create relaxation and calmness in our own immediate worlds. I have included crafts for the beginner & the most advanced crafter, knitter, & needlepointer as well as fun games! Backgammon and chess certainly seem to be the "go to" home games of the moment.
I have included gifts that are more technical & artist inspired. Architecturally they offer amazing design and functionality. The chicest outdoor lights for your dinner table, the Dan Flavin inspired LED lights, the mini bose speaker and then the artistically craft inspired one of a kind quilts which i am completely obsessed with from Thompson Street Studio.
It's all about wellness and self care. No? we deserve to treat ourselves. Enjoy thev wellness choices I've added in addition to some new movies to add to your watch list and cuddle up to.
May you have a beautiful holiday filled love & family. Be Safe! Be Healthy!
We Pray! We Hope! xoxo
Patty
---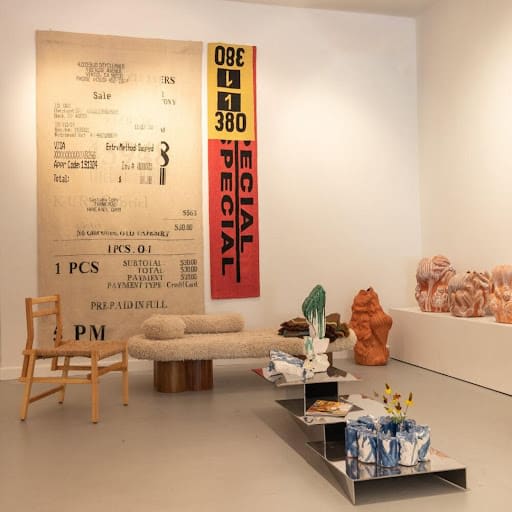 ASPEN, COLORADO
AGO Projects — a Mecixo City- and Manhattan-based gallery incubator — has said "Hola, Aspen." The gallery was started by Rudy F. Weissberg and Rodman Primack, who enlisted their friend and collaborator Jamie Tisch to help curate a mountain- specific mix of design-driven furniture, fashion, jewelry and home items from their growing roster of international partner artists. If looking for a unique holiday gift this is your one stop shop! Rudy and Rodman are dear friends with exquisite taste! Call them and they will be happy to help. Or if you happen to be in Aspen...stop by!
Gabriel Kuri wall tapestry, Lanza atelier chair and step table, M+T Ceramics, Myun Jin Kim ceramics, Agnes Studio chaise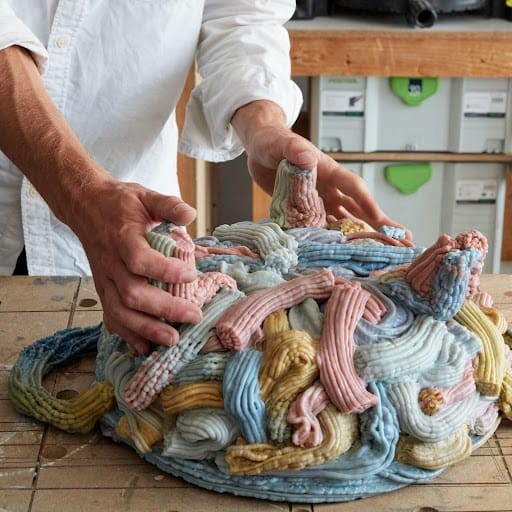 James Shaw is an explorer of material with a hands on approach. I adore his work! The notion of 'waste' to create new beautiful materials. Waste plastic has been a key theme of his work. The Plastic Scene Art Exhibit he co-curated with Laura Housely in 2018, was named 'the standout show of by the New York Times.
James has exhibited internationally including at The Design Museum, The V&A, Boijmans van Beuningen Museum and MOMA. Past awards include being nominated for the Design Museum Designs of the Year Award and winning the Arc Chair Design Award. His work is in the permanent collections of MoMA, The Montreal Museum of Art and The Museum of London among others.
I adore his smaller projects for wonderful holiday gifts....
He has a great sense of humor..his candlesticks and toilet paper holders are awesome! He's also a great guy!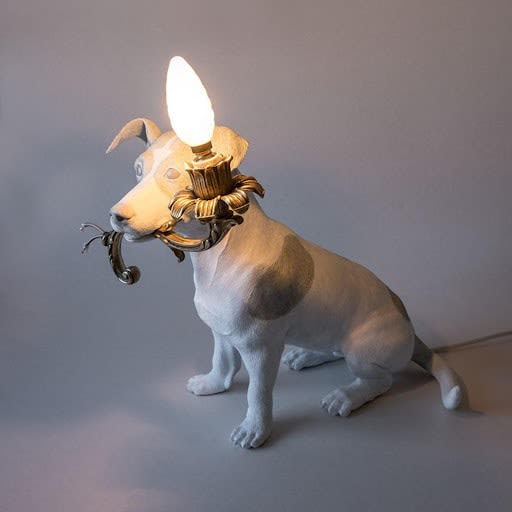 Marcantonio Raimondi Malerba is a dear friend who i met with Keith Johnson a million years ago! Marcantonio struck keith immediately with his design prowess and wonderful humor. After that original meeting Marcantonio was found by the fmaed Seletti company and many of their works were commisions or projects that Marcantonio had created. He is a joy to work with. His products have been sold all over the world from the incredible Rosanna Orlandi to Dover Street MArket. Go to his website and enjoy his humor and ingenuity! He loves thinking about his work as a direct continuation of what he used to do when he was a child, playing with everything he finds, and create what his mind imagined.
"I never give up irony; irony is a serious matter. If a good idea is even fun, I cannot resist to realize it"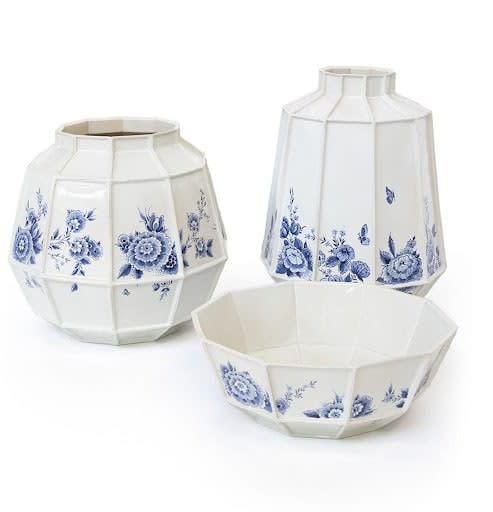 Dutch-born Piet Hein Eek is one of Europe's most prominent leaders in sustainable art and design. With work spanning furniture, fine art, textiles and accessories, he is known for his use of repurposed materials - including scrap wood and industrialstee remnants.
Piet Hein Eek made an immediate impact on the Scandinavian design world with his final exam project for the Academy for Industrial Design in Eindhoven. Titled "Scrap Wood Cupboards," the pieces were constructed of reclaimed lumber yard wood.
To go to eindhoven to Piet's studio is a joy! He has truly created a wonderful production facility, incubator for other artists, gallery, store and restaurant!
ENJOY!
---
FOOD
FOOD FOR HOME DELIVERY & GIFTS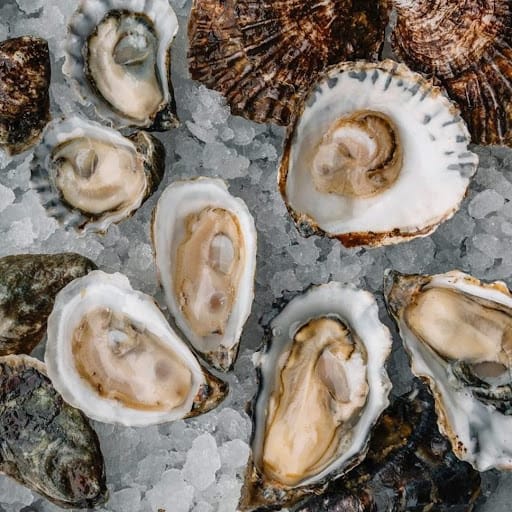 Hog Oysters was started with a five-acre shellfish lease on Tomales Bay, CA. Hog Island Oyster Co. has grown to become one of the premier producers of certified sustainable shellfish. With 160 acres in Tomales Bay, they harvest and sell over 5 million oysters and Manila clams each year. Talk about shopping local. Their thriving
'family' of 200 plus employees cultivate, shuck, and serve an exceptional oyster experience at Hog Island locations in Marshall, Napa, San Francisco and Tony's Seafood. Most importamtly you can order on line and deliver to ​​​​​​​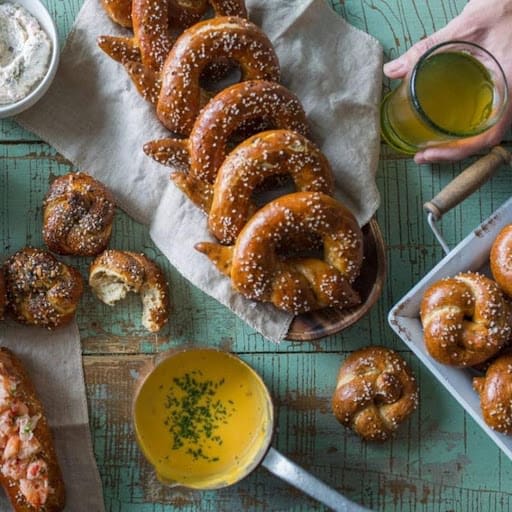 ​​​​​​​

Eastern Standard Provisions is on a mission to deliver expertly crafted, one-of-a-kind, artisanal soft pretzels and artfully blended salts. When it comes to food, life is just too short not to love every bite.
Created by renowned baker, Lauren Moran, their one-of-a-kind soft pretzels have a traditional Bavarian-style pretzel crust outside, but deliver the light, airy qualities of a brioche on the inside. This is a great holiday gift for anyone!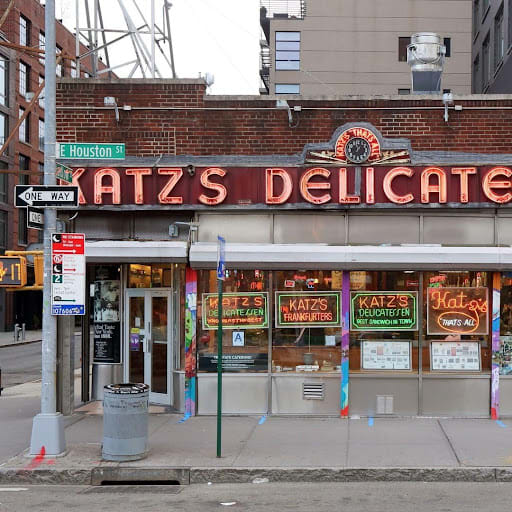 In 1888 the infamous Katz's Delicatessen. was started but under another name. over time in the beginning of the 1900's Katz's was launched as you see it today.
Each week thousands of visitors from around the world flock to Katz's to dine in this legendary deli, and to feast on the most delectable sandwiches, platters and meats. But it's really New Yorkers have made Katz's Delicatessen what it is, making Katz's an inherent part of the city's culture and history.
Katz's has now created the best delivery for holiday gifts! We sent my mother in law Reva a huge package for Thanksgiving this year! If you love the old New York Deli's. I highly recommend this!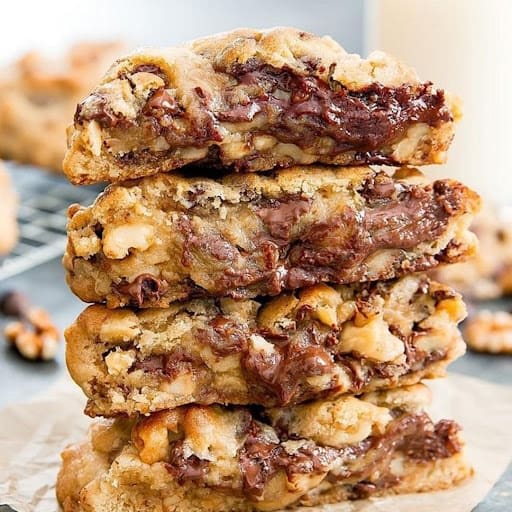 ​​​​​​​

Levain Bakery was created in 1995. The cozy shop on West 74th Street became a neighborhood favorite and a destination for epicurious travelers from around the world, hungry for the world-famous six-ounce cookies.
From the start they baked everything fresh on-site each day and donated the day's leftovers to charity each night, actions that remain solidly in place almost 25 years later. Levain Bakery now has seven locations with more to come, plus ecommerce gift boxes, and is making its debut in grocery stores in 2020 with the debut of Levain Bakery Frozen Cookies! Order the cookies for Santa! He will love them !
---
DESIGN
LETS KEEP BUSY AT HOME WITH CRAFT AND GAMES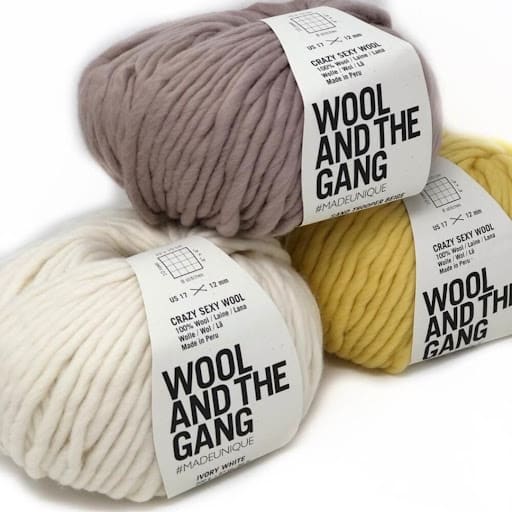 My good friend Laura told me about Wool & The Gang. What she loves about the company is the ease of small kits, online help, tutorials and how you can grow with each project you create! "Let the Sunshine In" is one of the beginner kits and try the "knitting blanket" - the perfect kit for the total newbie.
They have kits, lessons, and great hand holding!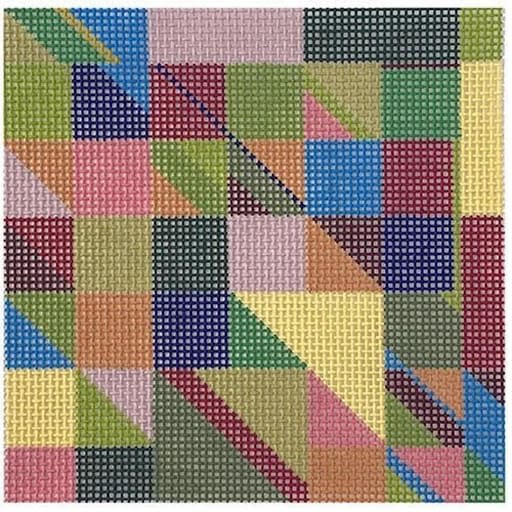 ​​​​​​
Again a similar craft project like knitting is needlepoint. These at home crafts are definitely having a resurgence. We are spending more time in our homes and most likely entering a winter of "stay at home" Needlepoint .com offers many different levels of kits, lessons, and incredible canvases by a large array of artists. These are great gifts as well as soothing self purchases for the holidays and winter ahead!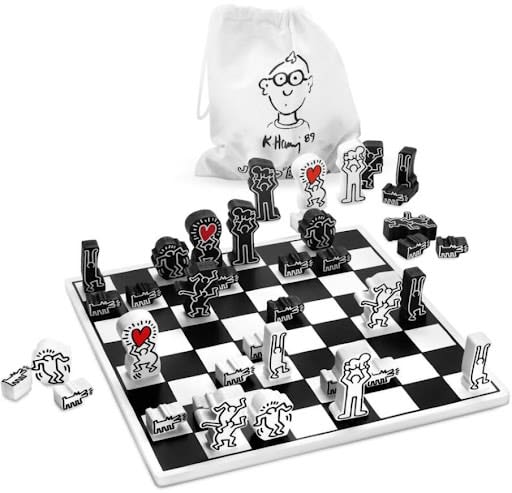 MOMA DESIGN STORE
​​​​​​​$38.00
This is a MoMA Exclusive: The Queen's Gambit has definitely increased the awareness of chess. so why not enjoy a more playful game of chess with pieces adapted from some of Haring's most beloved works. A cheerful set shaped after sketches that will be instantly recognizable to anyone familiar with the artist, the Keith Haring Chess Set features pawns made of Haring's barking dogs and castles shaped like men with their arms in the air. The Set includes a white fabric bag to hold the pieces when not in use that features the artist's 1989 self-portrait.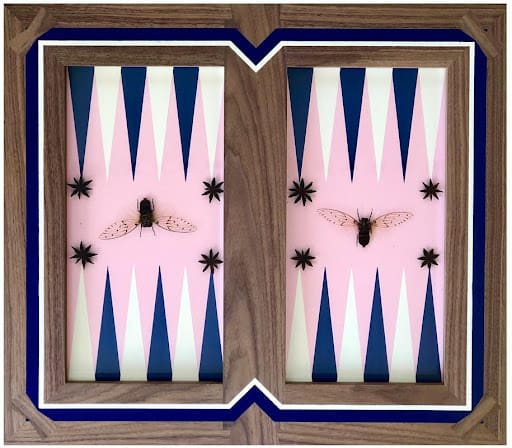 $1325
I don't know about you but many an evening or weekend are spent with Backgammon, a completely obsessive game! I love this board from AvL.The Backgammon boards are equal parts hardwood and cast resin. They're a balance between the natural and the manufactured with raw woodgrains obscured by stripes of acrylic paint and delicate organic matter trapped in a clear resin block. They will look beautiful in any home and are a wonderful and unique chic gift for the holidays.
---
ARCHITECTURE
DESIGN ELEMENTS FOR YOUR HOME & FOR GIFT GIVING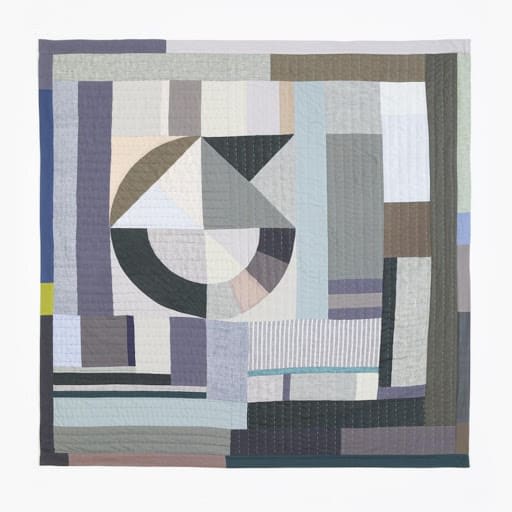 $600
THOMPSON STREET STUDIO was founded in 2014 with the intention of creating experimental textiles and objects imbued with authenticity and longevity. Their goal is to inspire a holistic approach to interaction with objects in our everyday life, in turn empowering a more creative and collaborative life. im completetly obsessed with all of the quilts. Someone tell Robert thats what I would like for christmas!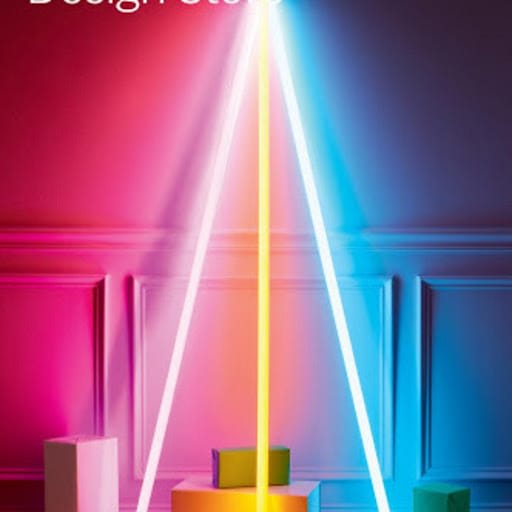 $44.00 EACH
This LED light is designed to look like a neon tube. Its colorful glow enables you to create a dramatic atmosphere in any space by hanging it or leaving it standing upright against a wall. Available in a wide range of bright colors, it can be used separately or as a multiple light installation. Dan Flavin eat your heart out! DIA Beacon in your own home.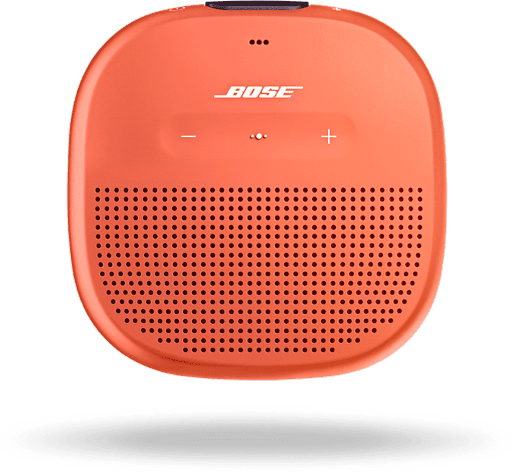 $99
The SoundLink® Micro Bluetooth® speaker delivers unmatched sound for its size. Bose® technology makes this little speaker play loud and clear outdoors. It's waterproof, too—from the inside out. The battery lets you enjoy up to 6 hours of crisp, balanced sound per charge. And voice prompts make Bluetooth® pairing simple. Pair two of them together for Stereo or Party Mode with the Bose Connect app.


$295
This portable, wireless lamp can be carried from room to room like a high-tech candle, providing light where you need it. An Italian-made design by Edward Barber and Jay Osgerby, the Bellhop Lamp casts a pool of direct light, and has a mushroom shape that shields its carrier from interfering rays while walking through dark rooms. The Bellhop Lamp has a four-step dimmer, operated by a push-button switch at its base, and charges via micro USB-C to provide four hours of light. Designed by Edward Barber and Jay Osgerby for FLOS. If you have been to Fleming in NYC...this is the light on the table and I believe any outdoor table is made that more beautiful with this
---
LIFESTYLE
WELNESS & SELF CARE AT HOME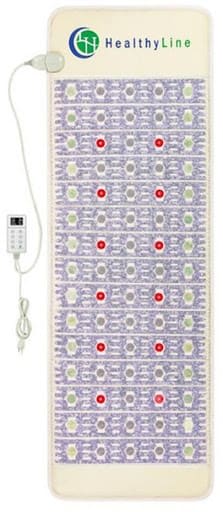 $1049
Create an at-home spa experience with this heating mat. It combines five natural therapies: hot stones, far-infrared light, red light, pulsed electromagnetic fields (PEMF), and negative ions. And it's designed to temporarily promote local circulation, ease muscle tension, and maintain overall relaxation and well-being. Lie back as the amethyst, tourmaline, and jade gemstones warm up against your skin. Feel yourself unwind in the infrared heat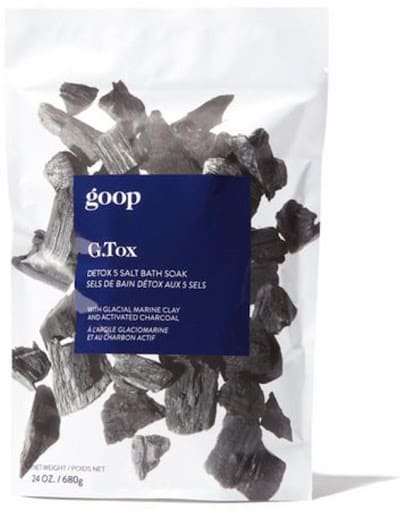 $35

Soak away all worries and relax!
The Salts & Minerals
Pharmaceutical-grade Epsom salt, Himalayan pink salt, Dead Sea salt, New Zealand solar salt, and Baking soda
The Botanicals
Pineapple and papaya seed extracts, Matcha tea extract, Glacial marine clay, and Activated charcoal
The Essential Oils
Coriander, Cardamom, Grapefruit, Helichrysum, Rosemary, Peppermint, and Fennel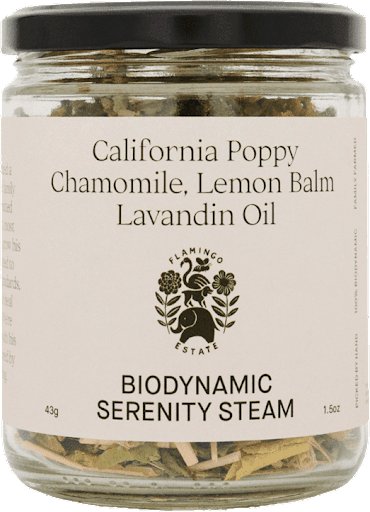 $35
Gabriel Noard has created a remarkable, sustainable family farm. He's deeply committed to using only the purest, most sustainable techniques to grow his medicinal herbs. Harvested to the highest biodynamic standards, with a clear intention to heal people and the plant.
Vapor from this blend of sedative biodynamic botanicals helps create well being, with soothing effects from the essential oils of Lavadin. Add two generous spoonfuls to a small bowl of boiling water, rest your face over the bowl and inhale with focus.
Breathe deeply and float away!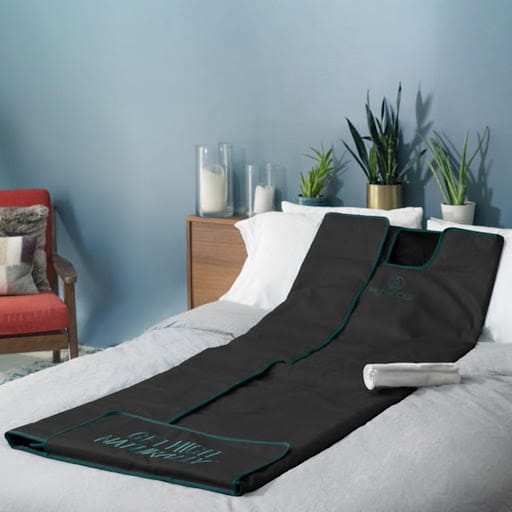 $499
Take a wellness cue from the likes of celebrities world wide and take your DOSE on the go.Perfect for traveling or at-home use, the Infrared Sauna Blanket increase the body's thermal energy and promotes a temporary increase in blood flow – so you sweat like you're working out, without working out.
As you relax into the soothing, yet stimulating heat, infrared also provides an uplifting sensation. A healthy, rejuvenating experience that leaves you feeling euphoric.
---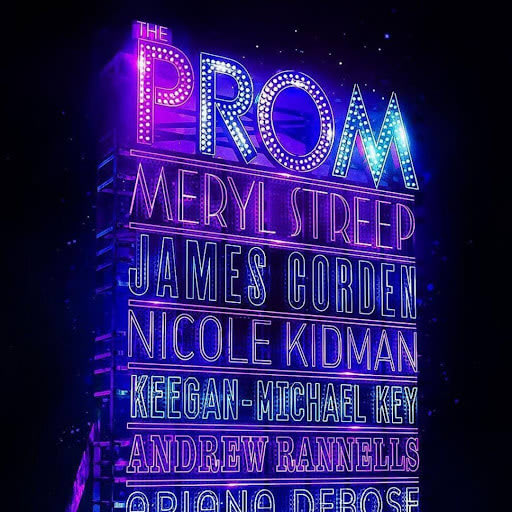 THE PROM
NETFLIX 12.11.20
The Prom is an upcoming American musical comedy directed. The amazing cast stars Meryl Streep, Nicole Kidman, James Cordan & Kerry Washington
The Prom is scheduled for a December 11, 2020 release on Netflix.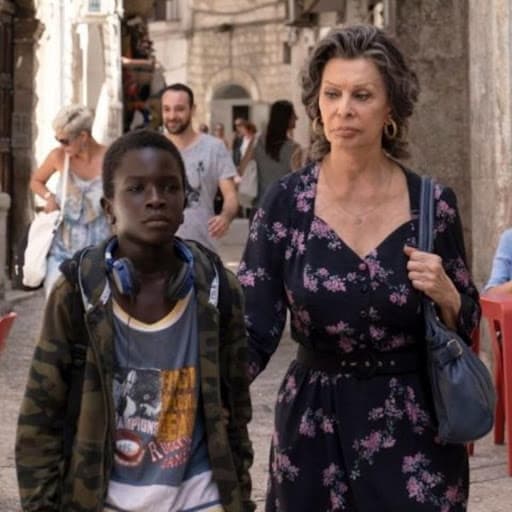 THE LIFE AHEAD
NETFLIX
A Holocaust survivor running a daycare business forms an unlikely friendship with a bitter street kid when she takes him in after he robs her.
Sofia Loren, the star, now 86, was looking for a personal connection to a script. Then along came her director son and the Netflix drama "The Life Ahead."
The film's message of tolerance drew Sofia Loren back to acting.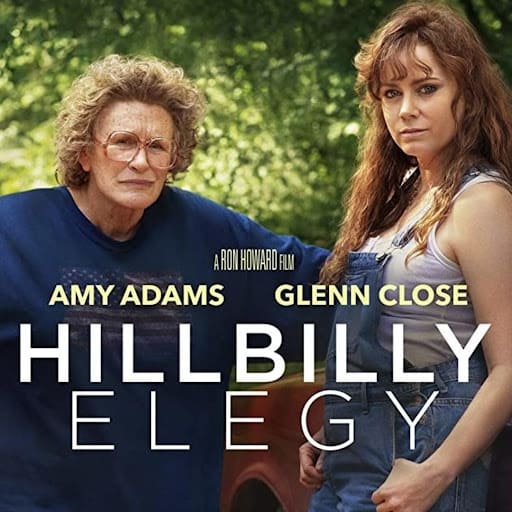 HILLBILLY ELEGY
NETFLIX
Starring Glen Close and Amy Adams
An urgent phone call pulls a Yale Law student back to his Ohio hometown, where he reflects on three generations of family history and his own future.
$229
I bought this for my brohter in law and his familY! Shhhhh they dont know yet...but what a great gift for a family! Jumbo 20 Feet Inflatable Outdoor and Indoor Theater Projector Screen - Includes Inflation Fan, Tie-Downs and Storage Bag - Supports Front and Rear Projection, BlacK. What a fantastic gift! HAve smores and a fire in your back yard while enjoying this for family movie night!
---
Please find the just released November 2020 Elliman New Signed Contracts Reports for New York, Connecticut, Florida, California and Colorado produced in conjunction with Miller Samuel to provide you and your clients with the most comprehensive and objective market insight available.
HIGHLIGHTS ARE:The New York report covers Manhattan, Brooklyn, Long Island, Hamptons, the North Fork, Westchester along with Fairfield County and Greenwich in Connecticut.
Manhattan
New signed contracts for co-ops and condos continued to remain short of year-ago levels while townhouses surged ahead of the prior year. New inventory for all property types fell well below year-ago levels and have been trending lower since the summer on a month over month basis.
Brooklyn
New signed contracts for all three property types were well ahead of the same period
Hamptons
Single family new signed contracts nearly doubled year-ago levels, but activity peaked in August. Single family new inventory was also nearly double the prior-year level and peaked in September.
North Fork
Single family and condo new signed contracts remained well above year-ago levels. Single family activity peaked in July. New inventory for single families remained well above year-ago levels.