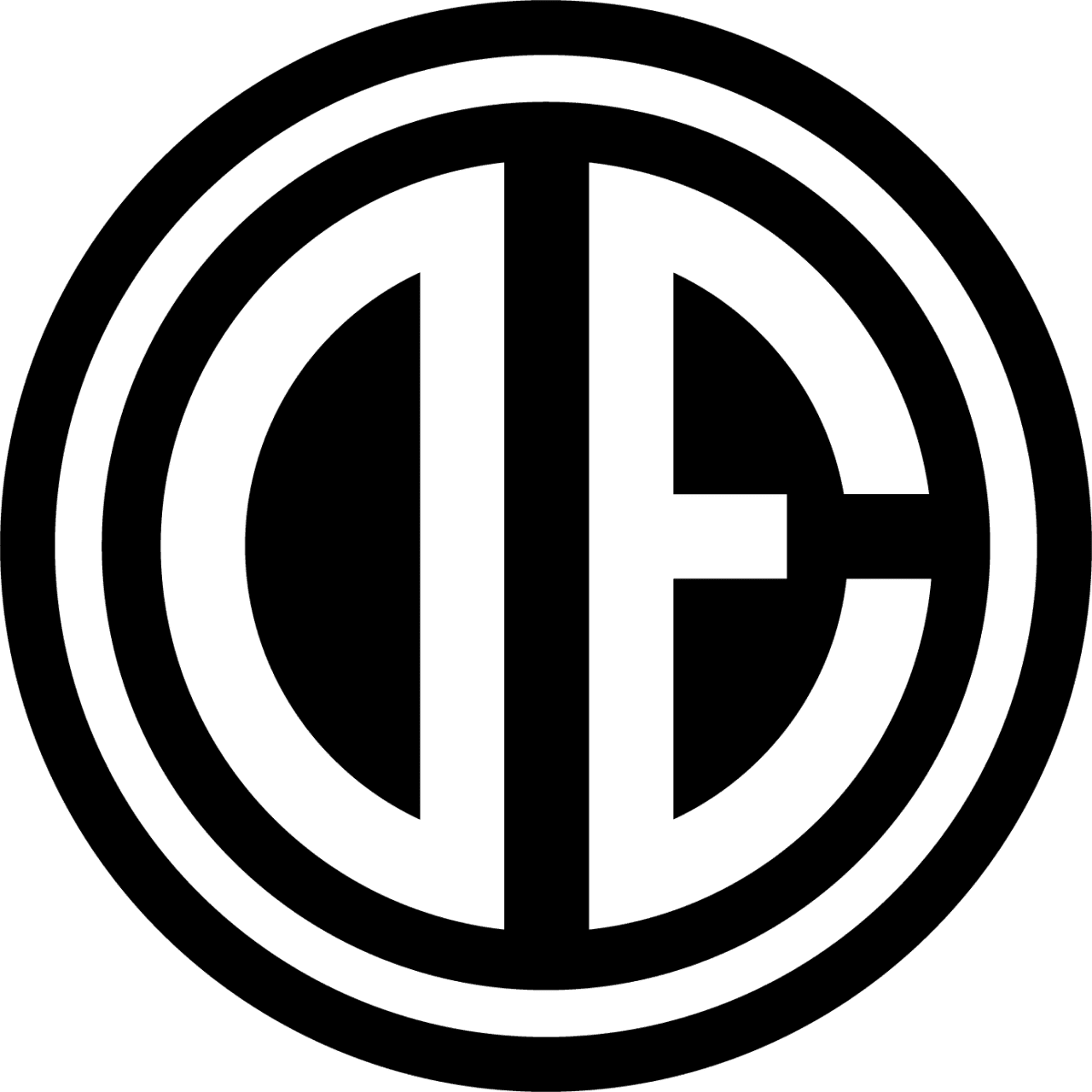 ---
Is this really September? How did that happen? It certainly does not feel like the end of Summer and the beginning of Fall. But there you go! It's September and here we are .

First and foremost I am sending love and good health to you and your families. I hope everyone is safe and getting ready to VOTE!!!!!

In this months CityNotes I have included some experiences to help move us forward and give us the ability to explore in our own cars.

Firstly, for me I believe a great release of anxiety can be a "road trip". I have included 4 art destinations. I was a bit over zealous and for those on the west coast I did include the Mojave Dessert! I would really like to go! I also included some which are a bit easier to drive to from Manhattan.

There are some recent additions to the delivery scene in the City and I have included them . The Polo Bar was off the charts! I have vegetarian friends who swear by the veggie burger! I personally love the regular burger! If you love Pizza try F & F!

I have also included some design TV series....They are quite campy and fun. Meant to be for the light hearted and not to be taken too seriously. They are great for the end of the day for some fun and zoning out! Enjoy!

I don't know about you, but I could use some alcohol at the end of the day and on the weekends! Therefore i included 4 vineyards you can drive to for the day and have a fun outing. All are quite different in terms of their overall feel and location.

In addition, on the same trend of "Getting out of Dodge" and taking day trips ..Im dreaming of a romantic weekend at an inn somewhere drivable from manhattan. I find all of these wonderful spots are popping up all through the Hudson area Massachusetts. Most have been built and designed by New Yorkers who left the City for a different lifestyle.

Lastly, I have added four art documentaries that are easy to watch and can be added to your list.

Be Safe! Be Healthy!

We Pray! We Hope!

VOTE!

Love to You and Your Families

---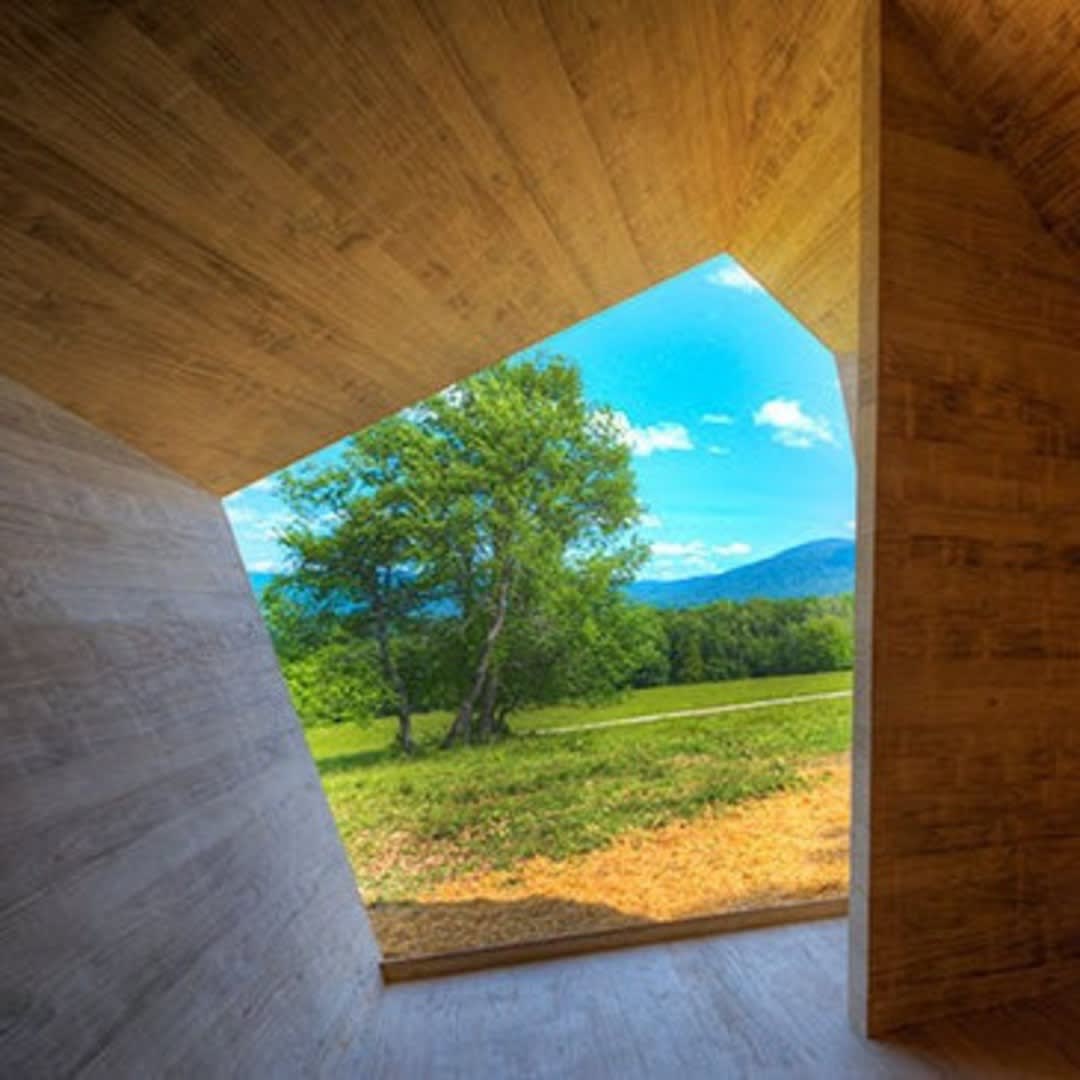 MASS MOCA -BERKSHIRES
MASS MoCA
1040 Mass MoCA Way, North Adams
Monday: 10am - 6pm | Tuesday: CLOSED | Wednesday - Sunday: 10am - 6pm
MASS MoCA Located in the sprawling complex that once housed the Sprague Electric Company, MASS MoCA is one of the largest centers for contemporary art in North America.
There are many amazing highlights on long-term display, including wall works by Sol LeWitt, light installations by James Turrell and Spencer Finch, and Martin Puryear's monumental tribute to New York City, 'Big Bling.'
PURIFOY MUSEUM/ 7 MAGIC MOUNTAINS - MOJAVE
Noah Purifoy Outdoor Desert Art Museum
62975 Blair Ln, Joshua Tree, CA (9 minutes from the World Famous Crochet Museum)
Ugo Rondinone's Seven Magic Mountains
S Las Vegas Blvd, Las Vegas, NV 89054
OpenOpen daily: 7am - 7pm
Noah Purifoy Outdoor Desert Art Museum ​is entirely an outdoor museum an an absolute must-see, featuring a collection of artworks made from everyday objects. Noah Purifoy, who created most of them, is the legendary outsider artist who created Watts Towers in Los Angeles. He spent the last fifteen years of his life living in a trailer on this site.
Seven Magic Mountains was created four years ago by Ugo Rondinone. His massive public artwork has become a key attraction in the Las Vegas area.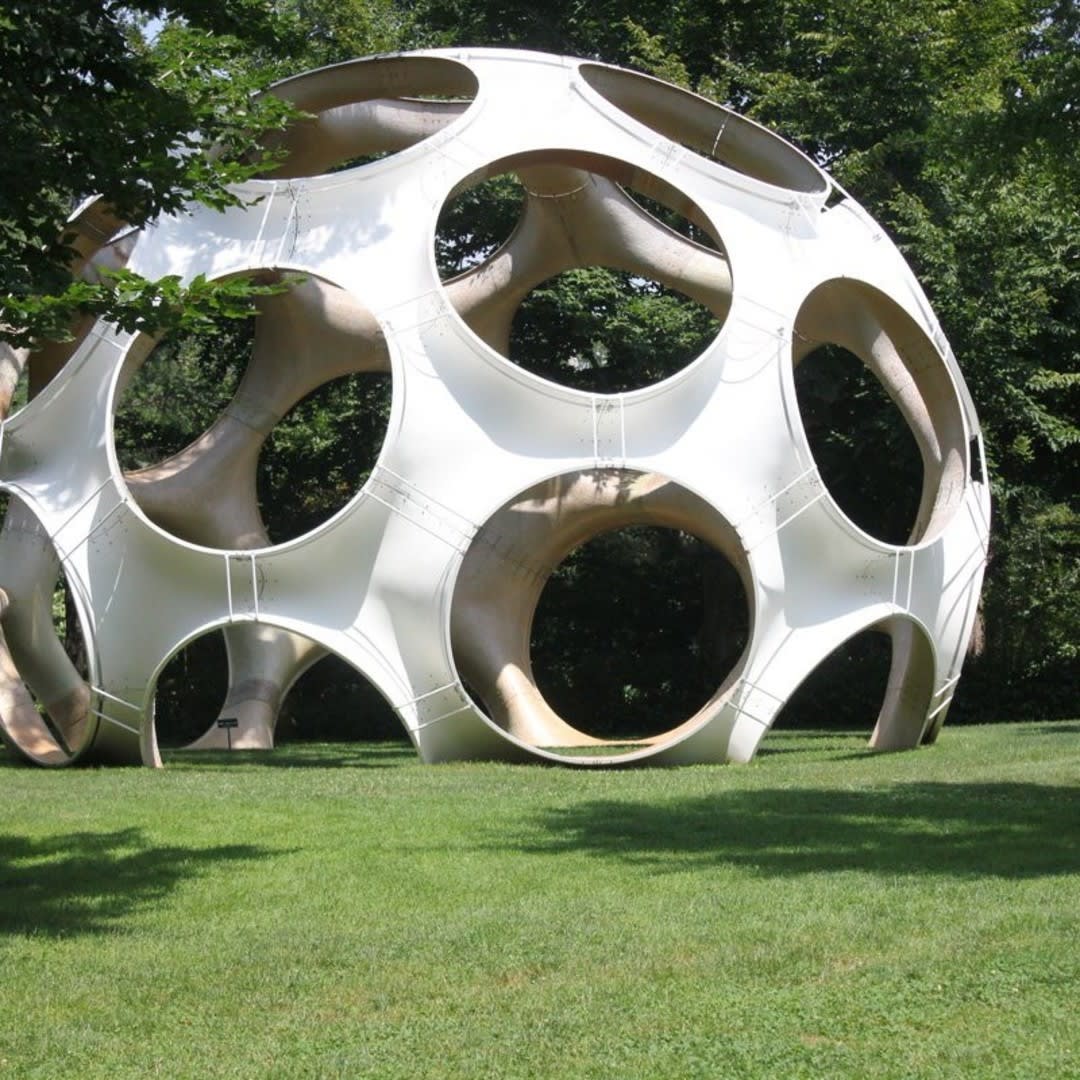 POLLACK KRASNER HOUSE / LONG HOUSE - HAMPTONS
Pollock-Krasner House and Study Center
830 Springs Fireplace Rd., East Hampton
Thursday - Saturday: 1pm - 5pm
LongHouse Reserve
133 Hands Creek Road, East Hampton
Wednesday - Saturday: 2pm - 5pm
Pollack Krasner House is exactly as it was when Lee Krasner (Pollock's artist wife) died, the house contains priceless artifacts of their life in addition to their studio spaces. The life that Pollock and Krasner led in the Hamptons is part of the artistic legend of the region and this museum is an absolute must-see.
Long House Reserve
Is an outdoor 16-acre garden and sculpture park that features significant works by Buckminster Fuller, Willem de Kooning, Yoko Ono and Dale Chihuly.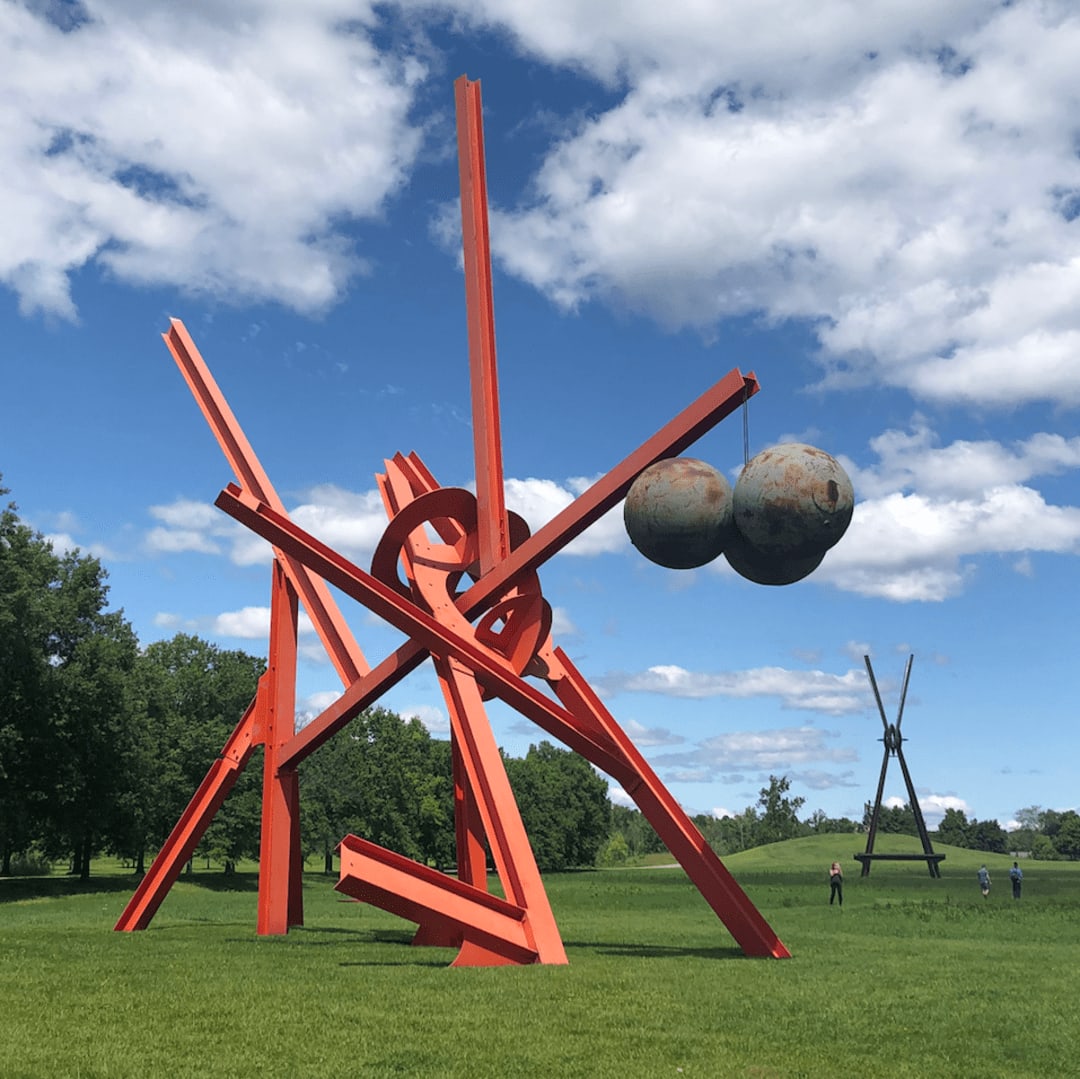 STORM KING & ART OMNI HUDSON VALLEY
Storm King Art Center
1 Museum Road, New Windsor NY (27 minutes from Cold Spring )
Wednesday - Sunday: 10am - 5pm
Fields Sculpture Park, Art Omi
1405 Co Rte 22, Ghent (2 hours 15 minutes from Manhattan)
Open daily: 10am
Storm King Art Center is recognized as one of the world's leading sculpture parks. Its 500-acre landscape of fields, hills and woodlands provides an immaculate setting for a collection of over 100 carefully sited sculptures created by some of the most acclaimed artists of our time. Rent a bike to make the most of your time in the park, and cover as much ground as possible.
Art Omni Fields Sculpture Park is a not-for-profit arts organization with residency programs for visual artists, writers, musicians and dancers. Located in Ghent, NY, the 300-acre property includes the Fields Sculpture Park, home to over 80 contemporary sculptures. While not as large as Storm King, the Fields Sculpture Park is still among the nation's finest, and includes pieces by Nari Ward and David Shrigley.
---
FOOD
SOME NEW & OLD FAVES WITH HOME DELIVERY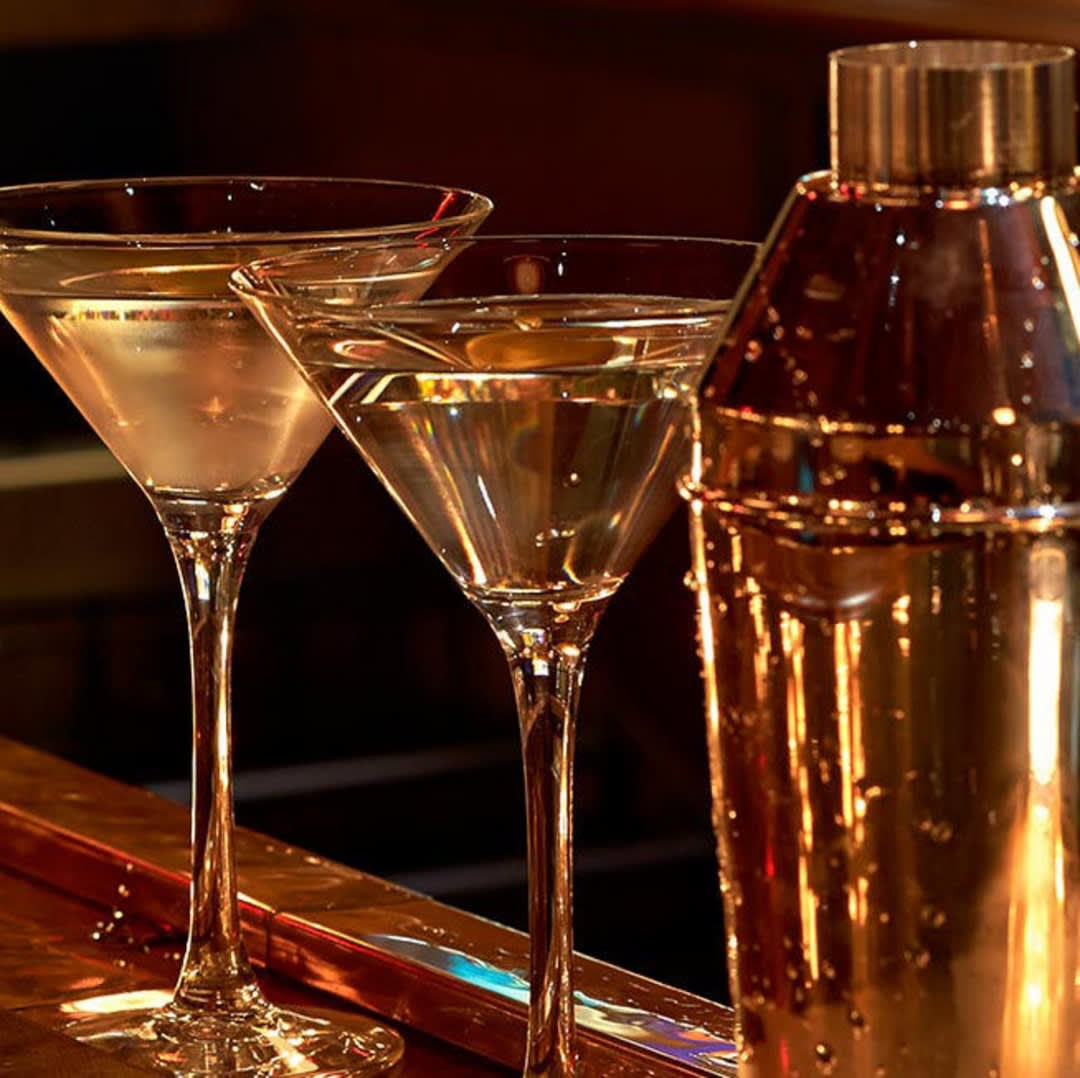 POLO BAR HOME DELIVERY
I have to say that our delivery from the Polo Bar was pure perfection. Every detail, every visual, and presentation are what you have come to admire and expect from the Polo Bar only this is even better! There is a great menu. They only deliver what they feel travels well and it is a MUST!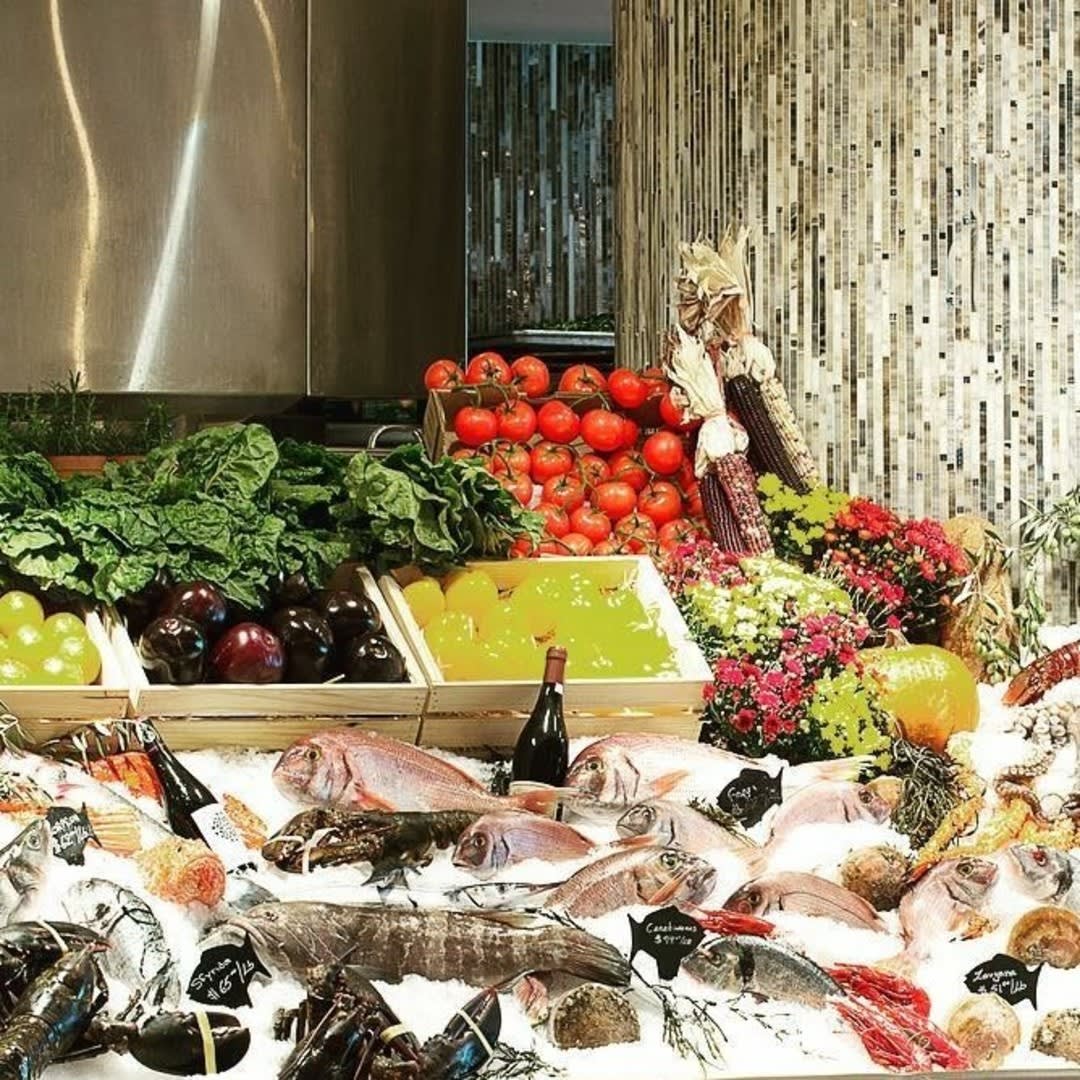 MILOS HOME DELIVERY
125 WEST 55TH STREET
All of their specialities can be ordered on the take out menu. They have also opened the terrace outside the restaurant.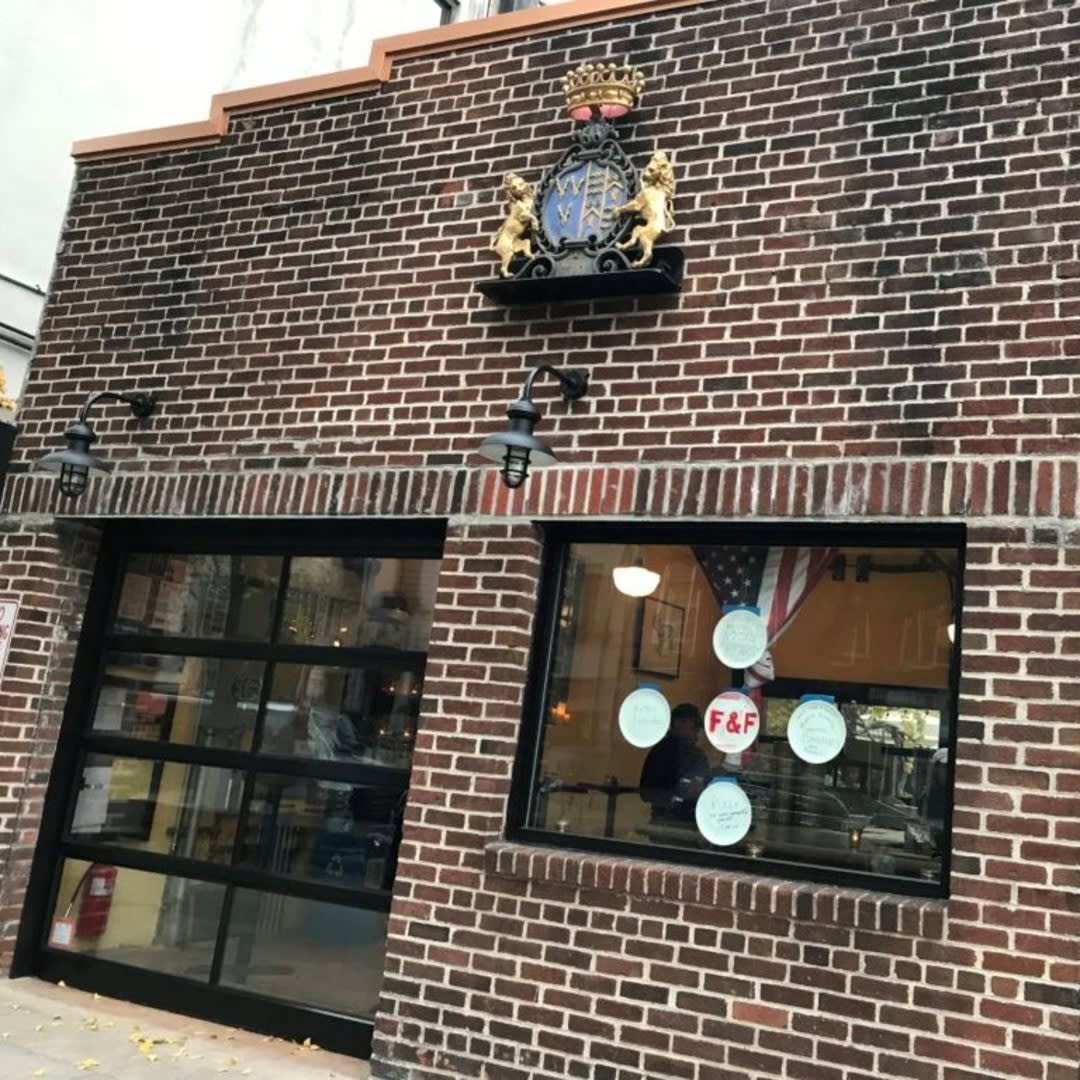 F & F PIZZERIA
457 COURT STREET
Brooklyn's newest slice shop comes from neighborhood restaurateurs Frank Castronovo and Frank Falcinelli. It's the duo's first foray into pizza making, and they've tapped two of the biggest names in the pizza and bread worlds to help them with the task: Chad Robertson of bakery . F & F Pizzeria opened this week in a building at 457 Court Street. Slices are priced between $3.75 to $6, with a cheese pie going for around $25. In true Italian fashion, the Franks say the hours are from "noon til whenever".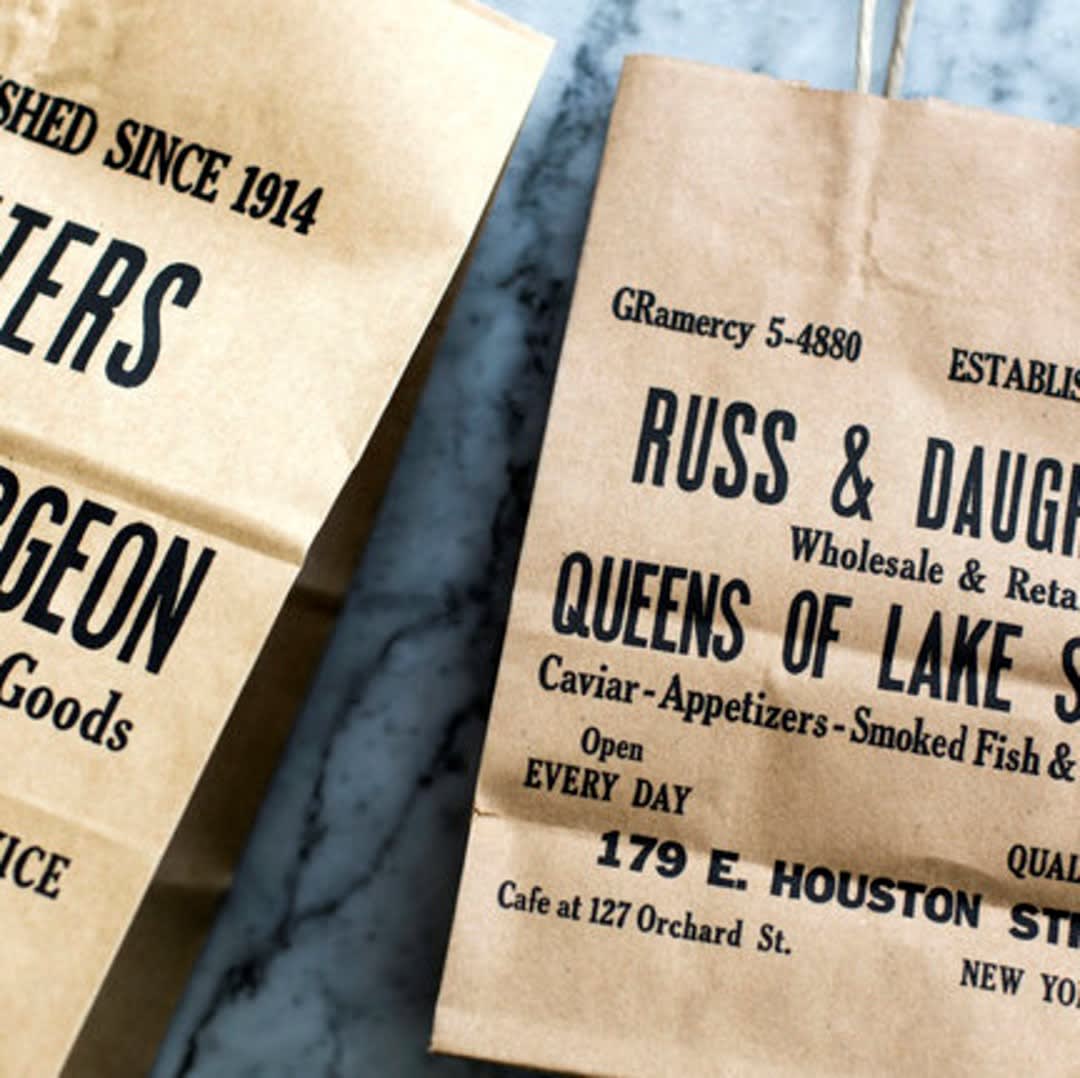 RUSS & DAUGHTERS
179 E Houston St
New York, NY 10002
(212) 475-4880 ext. 1

The legendary smoked fish shop has closed all but its original Houston Street location for pickup, though delivery is available in Manhattan on weekdays from 9 a.m. to 4 p.m. Lox, cream cheese, bagels, sandwiches, and salads are available, plus boxes of pastries. Nationwide shipping is also available.
---
DESIGN
TV DESIGN SHOWS FOR FUN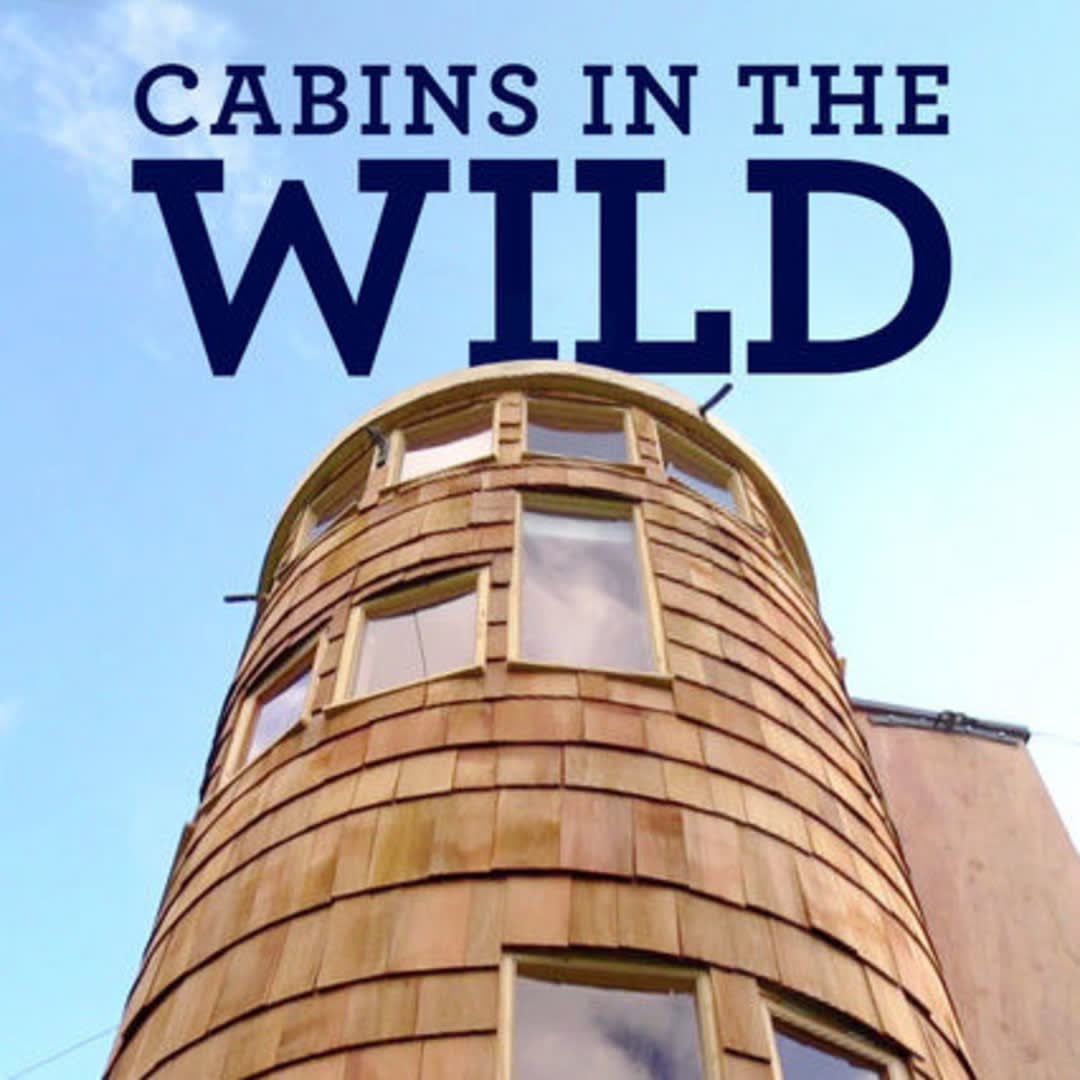 CABINS IN THE WILD
NETFLIX
Engineer Dick Strawbridge, along with master craftsman Will Hardie, follows an ingenious competition to build a pop-up hotel made up of eight stunning and unique cabins in the wild.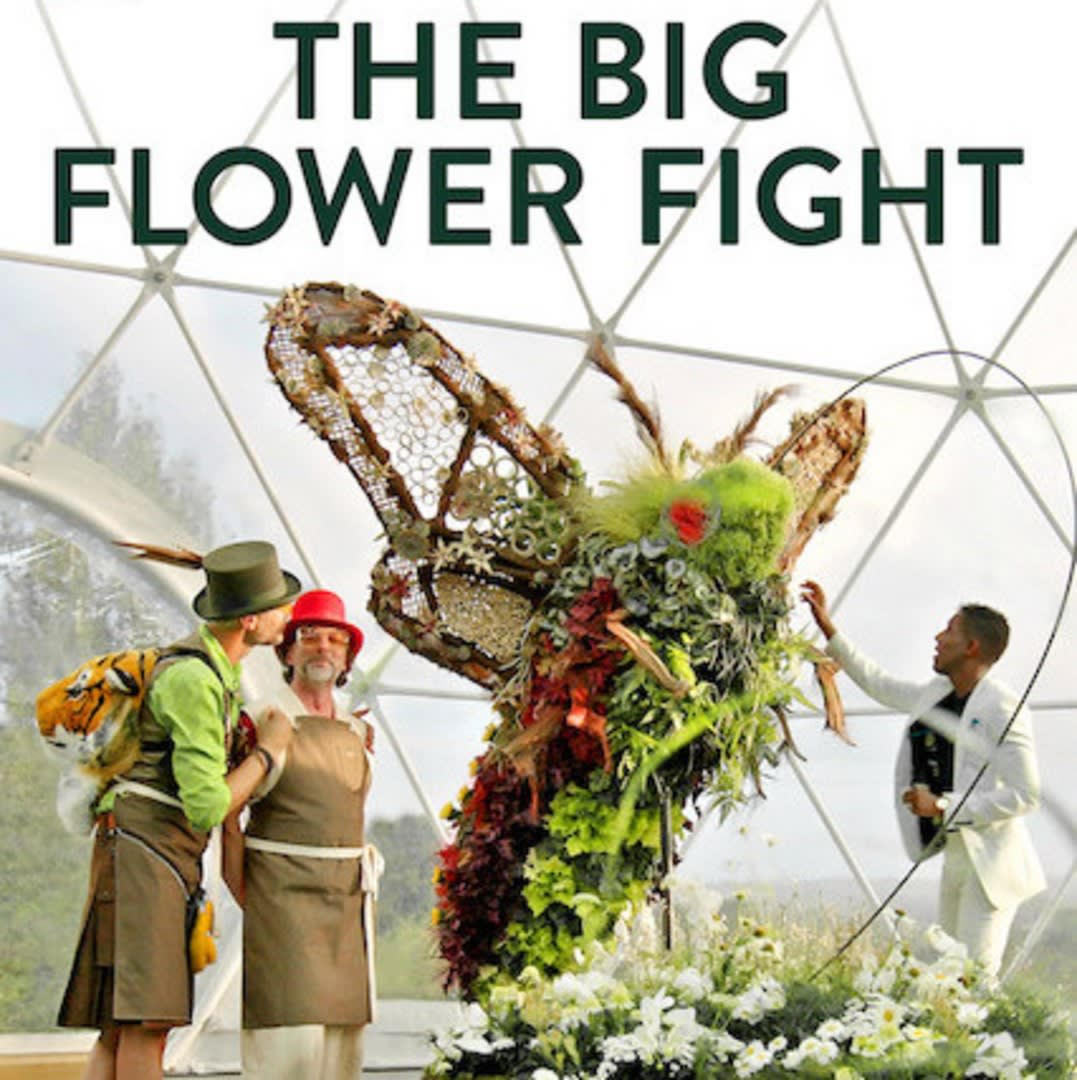 THE BIG FLOWER FIGHT
NETFLIX
Ten pairs of florists, sculptors and garden designers face off in a friendly floral fight to see who can build the biggest, boldest garden sculpturesTen teams of florists, sculptors and garden designers compete to create extravagant floral installations for a chance to display at London's Royal Botanic Gardens, Kew.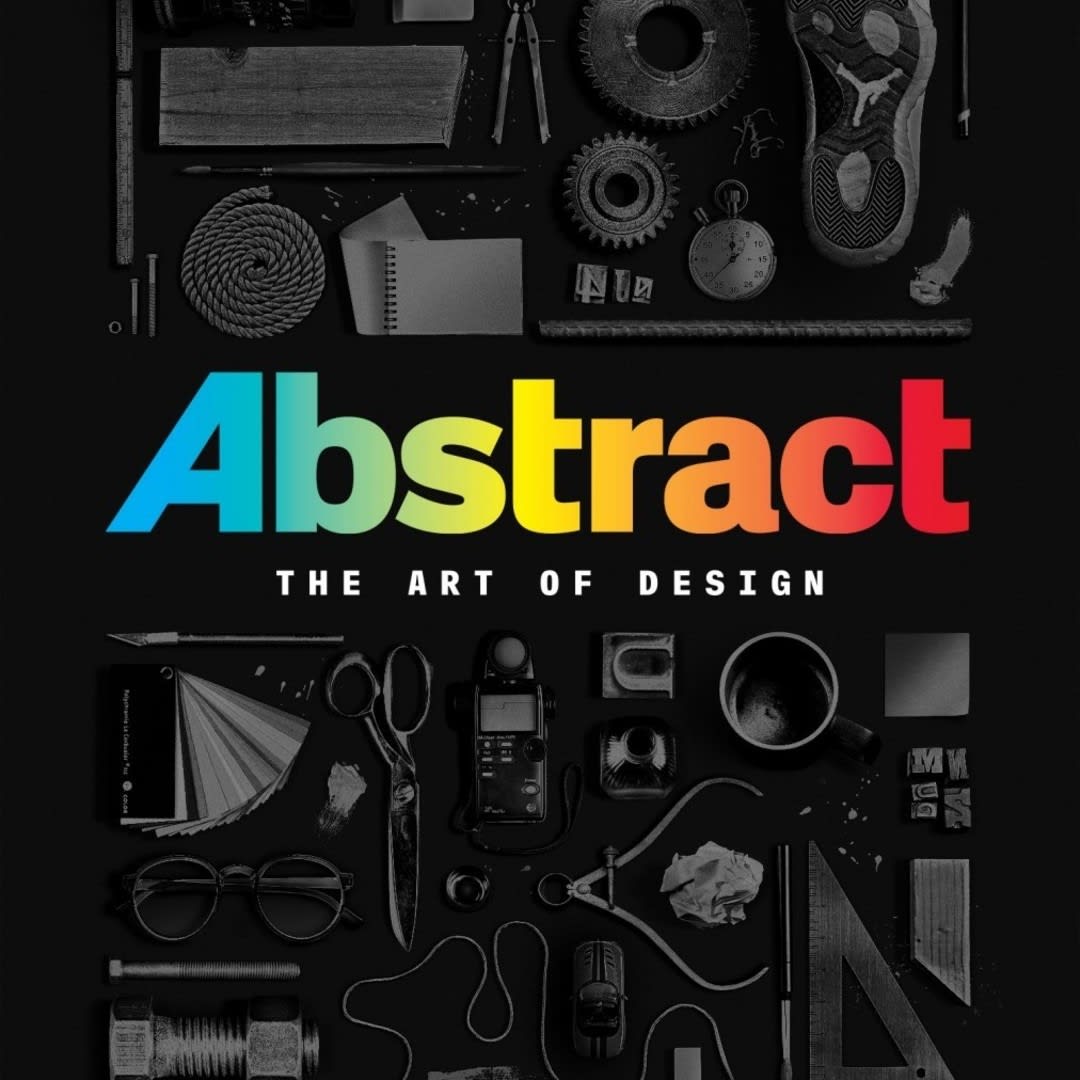 ABSTRACT THE ART OF DESIGN
NETFLIX
Step inside the minds of the most innovative designers in a variety of disciplines and learn how design impacts every aspect of life. 2 seasons.
The first season profiled illustrator , shoe designer , stage designer , architect , automotive designer , graphic designer , photographer , and interior designer .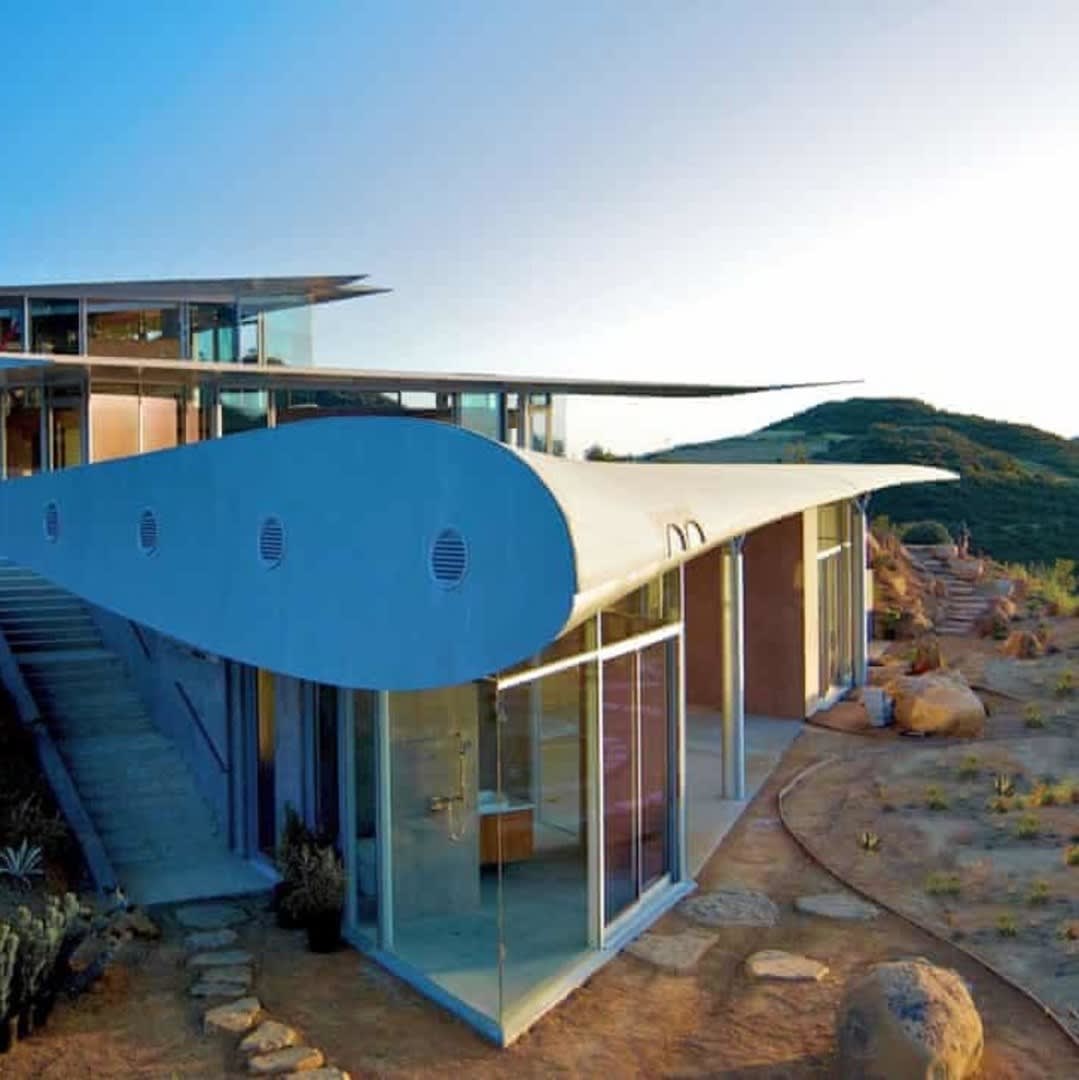 THE WORLDS MOST EXTRAODINARY HOMES
NETFLIX
Amazing homes around the world travels to India, Israel, Norway and Spain.
The documentary miniseries follows award-winning Piers Taylor and actress and Caroline Quentin, who explore a range of architect-designed houses in both extreme locations around the world, and around various countries.
The first series focused on houses built in challenging surroundings, and how they were designed to respond to these environments, whether built into the side of a cliff, nestled in a forest, perched at the top of a mountain or hidden under the earth. The second series focused on one country per episode, and traveled to different destinations in each nation.
Each episode is themed and named according to the houses' environments or location.
---
ARCHITECTURE
NEW HOTELS & INNS TO BE EXPLORED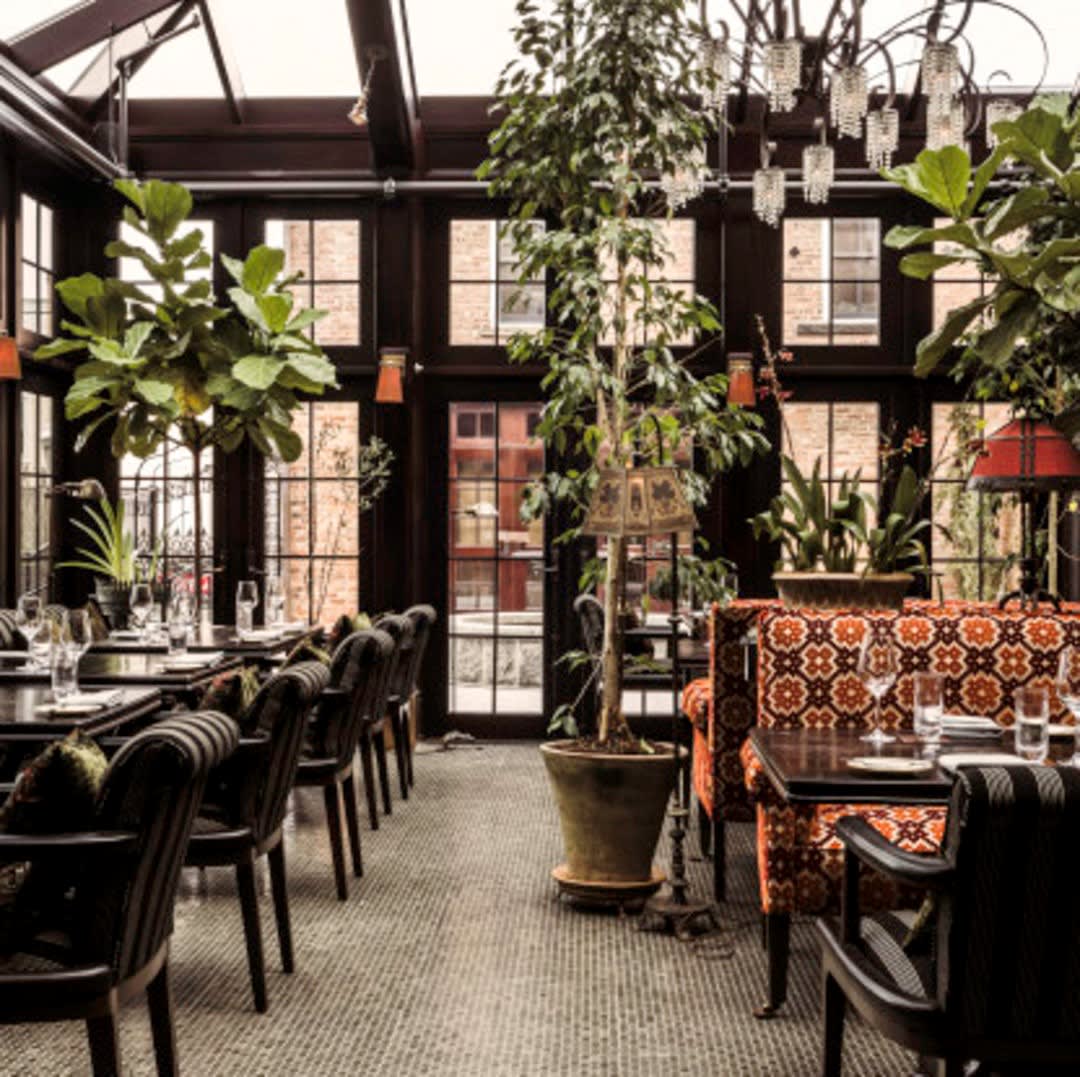 THE MAKER
Hotel 302 Warren Street Hudson, NY 12534
The Maker Hotel, a new hotel from the co-founders of global beauty brand Fresh, Lev Glazman and Alina Roytberg, and hospitality expert Damien Janowicz, opens in the heart of historic downtown Hudson, New York.
Inspired by the wide range of creatives native to the Hudson Valley, the seasoned team opened the Maker Hotel to bring a bespoke experience to both the close-knit upstate New York community.
The property features work from local Hudson valley craftsmen, global artisans, one of kind vintage pieces and an extensive art collection that truly celebrates the world of makers.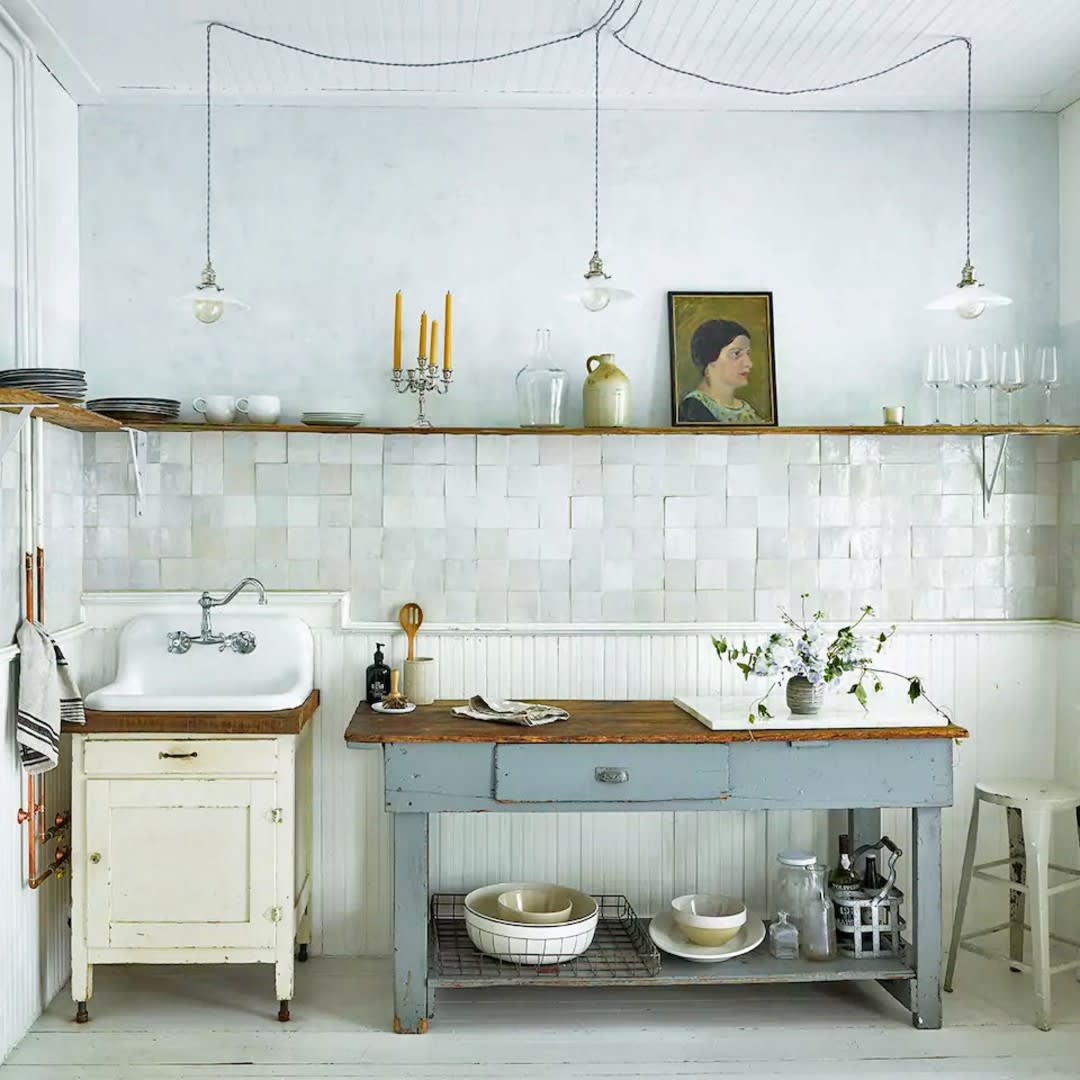 This Hudson property was originally built in 1915 and has been renovated into two separate bookable spaces for guests . The home also serves as a studio space for the proprietors company, Zio & Sons. The homes all feature a clever mix of materials and furniture. The 1,300 square feet upstairs studio space also includes a reading nook, dressing room, and porch. Guests also receive a cute custom-designed travel guide to the neighborhood upon arrival.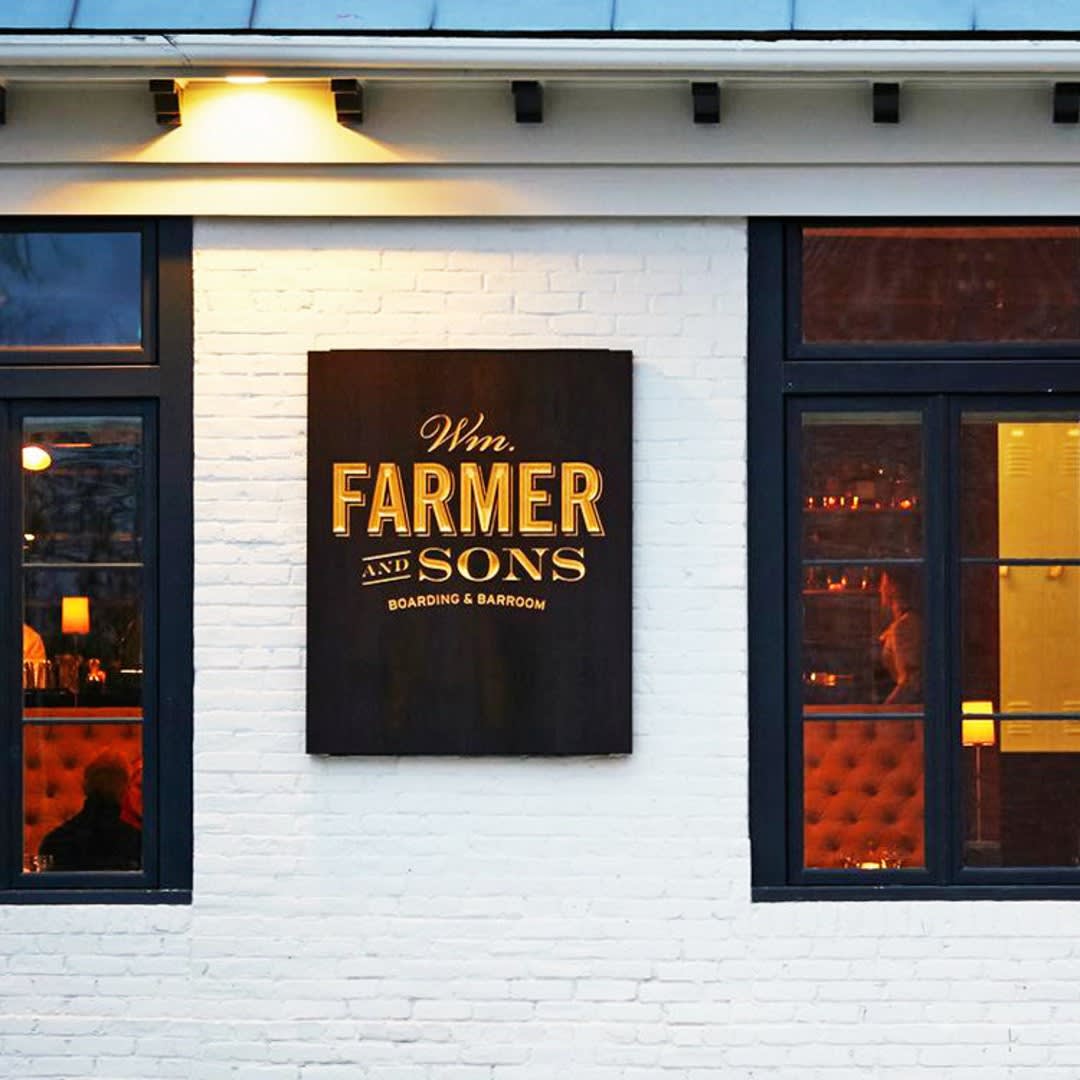 Hudson, NY
518 828 1635
The main building is a grand 1830's Mansard style edifice which the owners refer to by their name, William Farmer. Wm. Farmer features seven guest rooms and suites on the floors above their restaurant and barroom. Each beautifully appointed room is named for a beloved Farmer family member. The rooms vary in size, layout, décor, amenities and price to ensure a space and experience that perfectly suits your needs and style.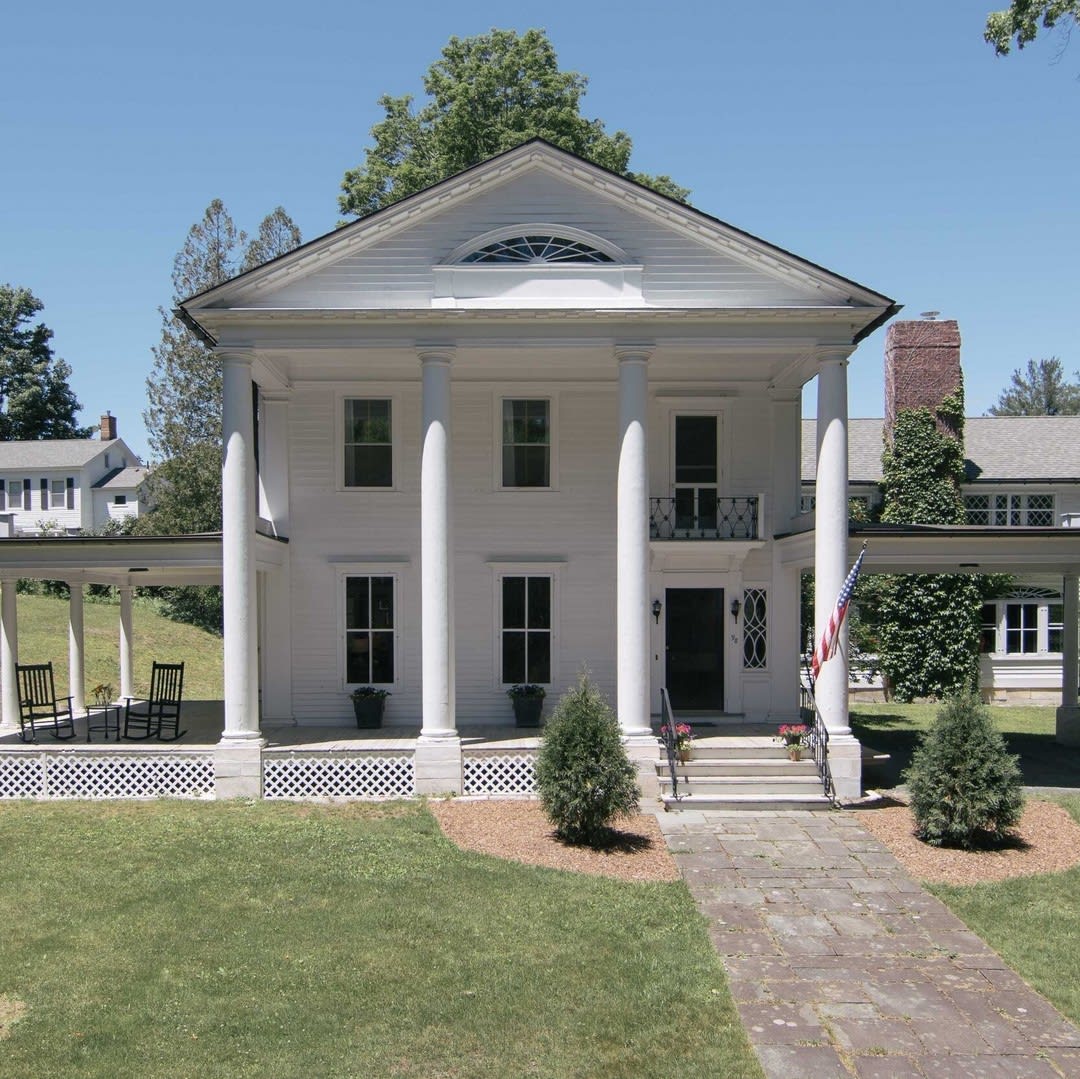 98 Division Street
Great Barrington, Massachusetts, 01230
In 1998, Terry met Terri. Six months later, he finally got up the nerve to take her on a date. During that first date, he asked her "What is your dream in life?". She responded by saying "One day, I want to own a Bed & Breakfast". Having never given that a thought but knowing he was already in love, he responded by saying "That's my dream as well!". Since that moment, Terry and Terri have prepared their entire lives to realize this dream. They married in 2000 and spent their honeymoon in Great Barrington where the dream became location specific. Since then, they have worked a combined 32 years with Danny Meyer's award winning Union Square Hospitality Group. Terri spent over a decade as the lead Maitre D' at Gramercy Tavern. Terry spent 22 years as a Director of Operations and Managing Partner, overseeing such celebrated restaurants as Union Square Cafe, Maialino, Marta, and Daily Provisions. Their greatest accomplishments came in 2006 and 2008 when they welcomed their daughters, Rosemary and Grace, into the world.
---
LIFESTYLE
TIME TO DRINK LOTS OF WINE!!!
VINEYARDS TO EXPLORE NEAR NEW YORK IN THE FALL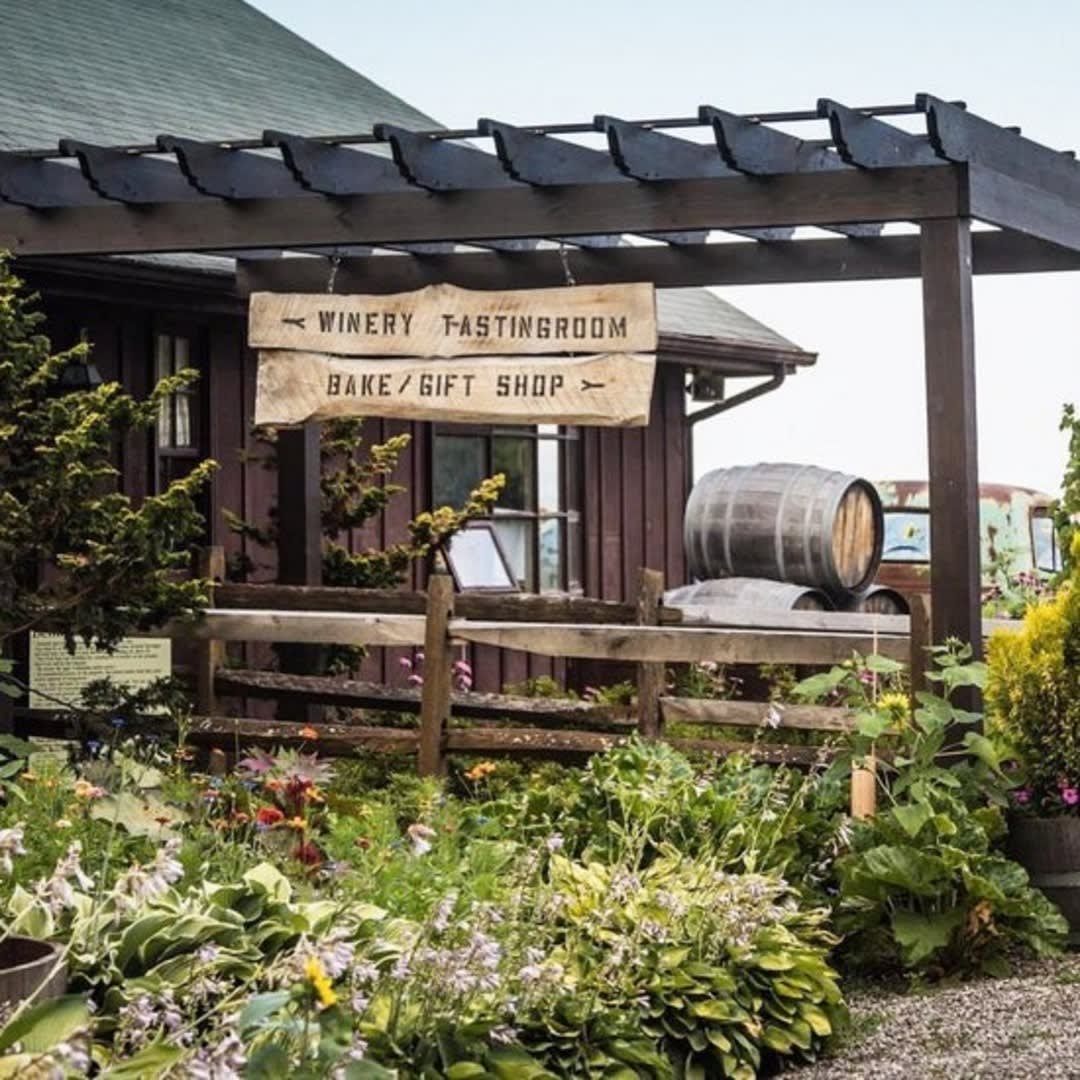 BENMARL WINERY
156 Highland Ave, Marlboro, NY 12542
Tasting Room Number is (845) 236-4265
This is a beautiful 37-acre estate overlooking the Hudson River. Here you can sample wines, and relax while witnessing the allure of our region. The perfect day trip, just 70 miles north of NYC. At Benmarl they are committed to producing small batch wines that capture the unique character of each vineyard from which they are sourced. Their estate production had almost tripled in the past six years showing Enjoy their award winning wines, tour their cellars, and walk through the Oldest Vineyard in America.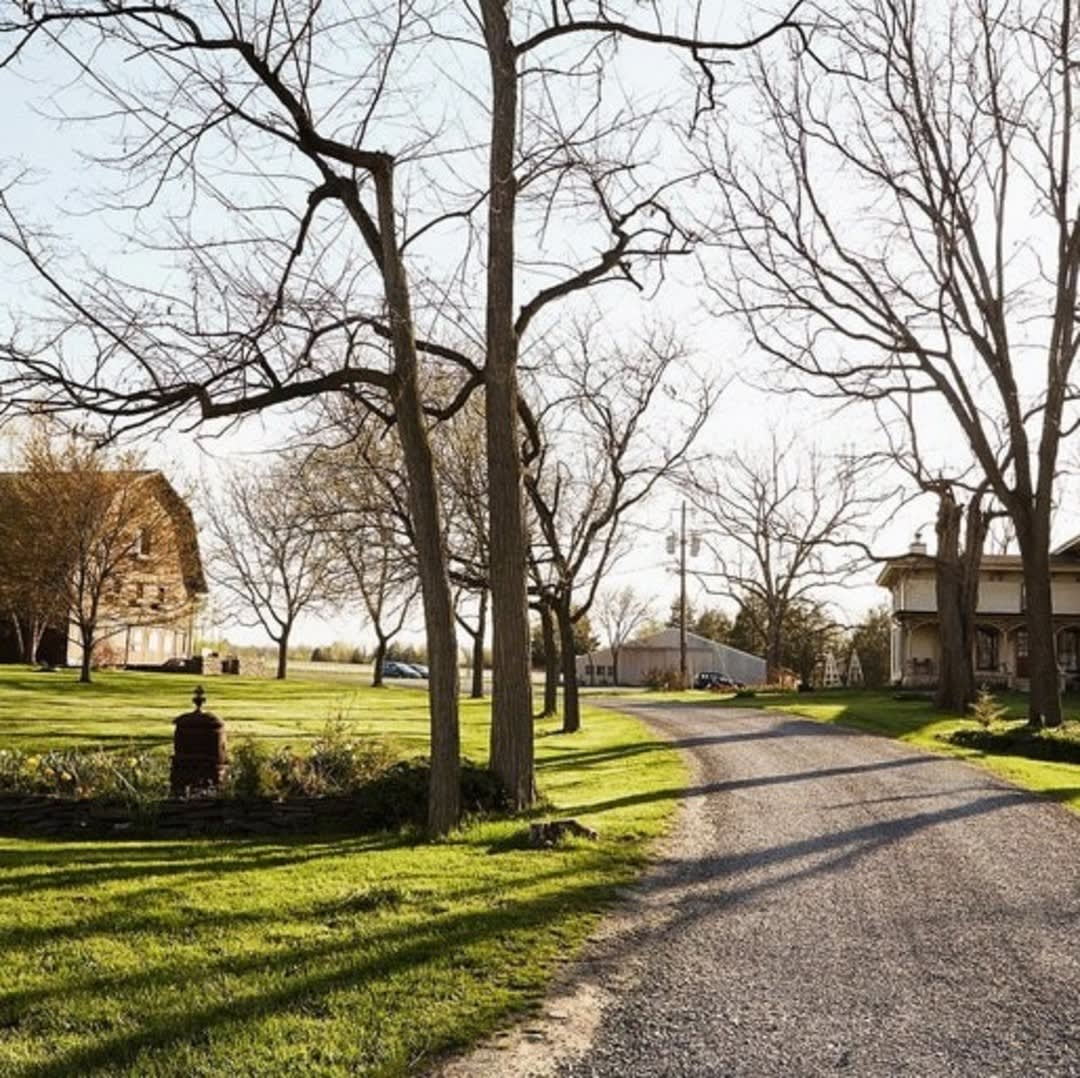 KONTOKOSTA WINERY
OPEN BY APPOINTMENT ONLY SUNDAY THROUGH FRIDAY FROM 11:00 AM TO 5:00 PM AND SATURDAY FROM 11:00 AM TO 6:00 PM.
RESERVATIONS ARE LIMITED -825 NORTH RD, GREENPORT, NY
T: (631) 477-6977 F: 631.477.9680
[email protected]
Perched atop the sweeping bluffs overlooking the Long Island Sound, Kontokosta Winery offers guests the unique opportunity to sample award-winning hand crafted wines in the maritime climate from which they were created.
The Kontokosta family owns and manages the vineyard and farm operations on a day-to-day basis. Their daily involvement allows them to sustainably shepherd the vines to guarantee consistent fruit quality and ripeness from vintage to vintage.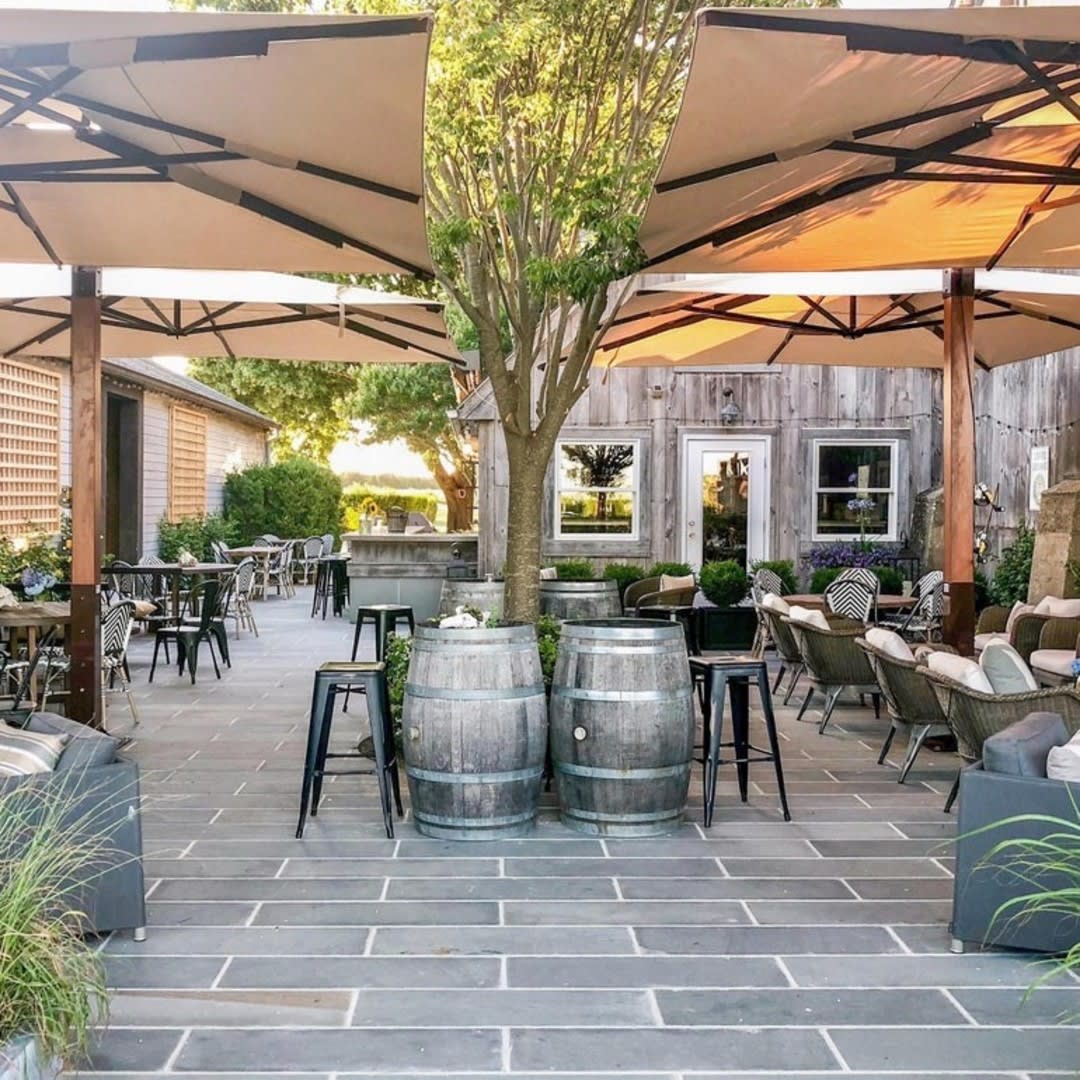 SHINN ESTATES VINEAYRD
2000 Oregon Road
Mattituck, NY 11952
https://www.shinnestatevineyards.com/about
(631) 804-0367
Shinn Estate Vineyards is a small vineyard. Their philosophy is that growing grapes for great wine is a blend of science, art, and folk wisdom. Set in a 125-year-old barn. The cellar, where they age their wines, is set apart from the winery building in a quiet barn that was constructed from reclaimed, first-growth, ancient heartwood pine. Enjoy a great day!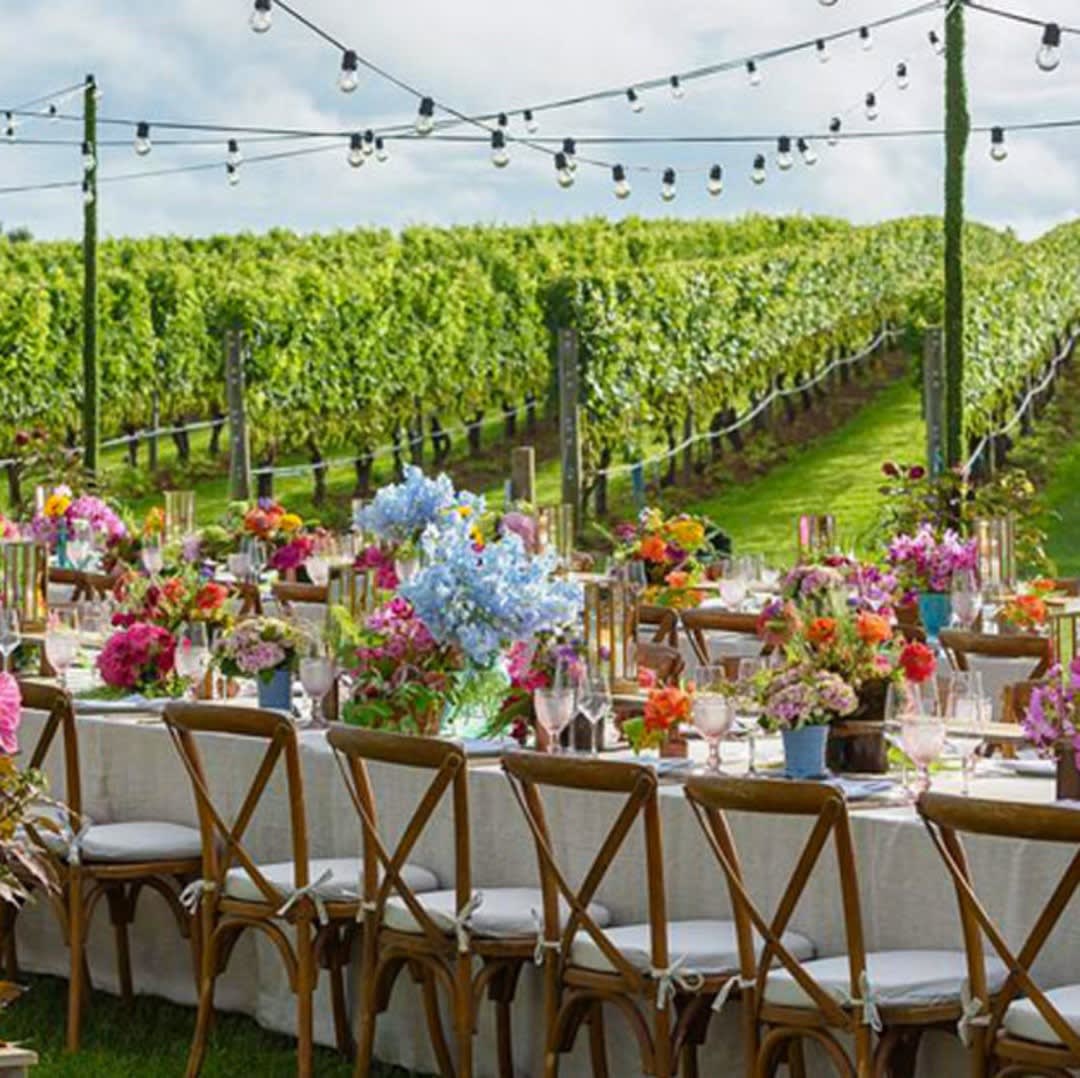 WOLFER ESTATE VINEAYRDS
139 Sagg Road
PO Box 9002
Sagaponack
NY 11962

T 631–537–5106
Open year-round, seven days a week, the tasting room at Wölffer Estate is both a center of activity and place of tranquility.
They offer reservations to enjoy a seated experience to learn about and sip on their award-winning wines and a wonderful selection of small bites and charcuterie platters. Seating includes inside our Tasting Room, Terrace, and Lawn seating (weather permitting). Currently accommodating reservations for up to 8 people and limiting our total capacity to ensure tables are 6ft apart.
Enjoy the 55 acres of estate vines with our private vineyard experiences. The Private Tour & Tasting includes a walking tour of our sprawling estate. The Private Pergola Experience includes a tour, pergola table reservation with small plates, wine tasting and special wine library bottle! Both experiences are offered for up to 10 guests and are weather dependent.
---
THEATER
ART BASED DOCUMENTARIES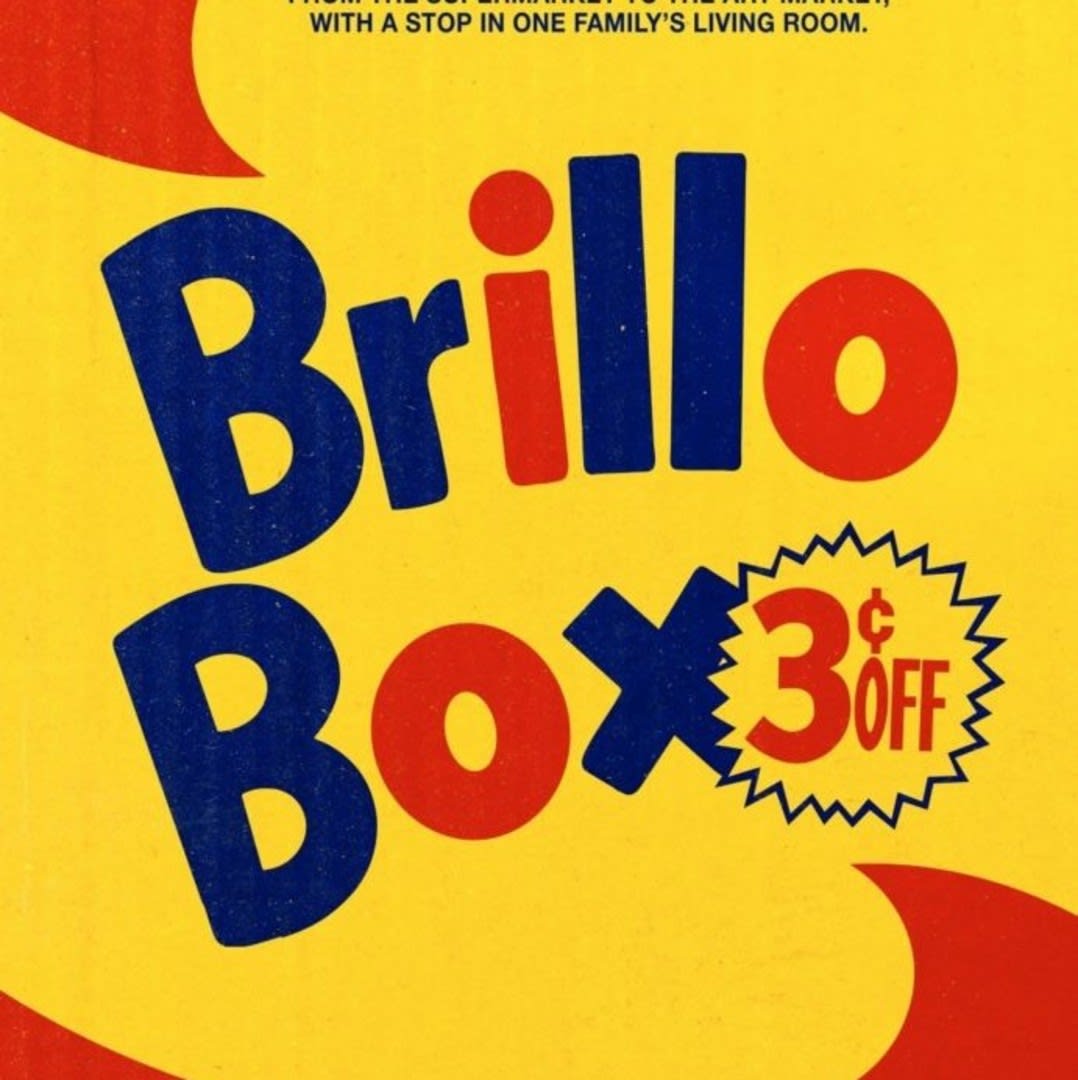 In 1969, Lisanne Skyler's parents bought an Andy Warhol "Brillo Box (3¢ Off)" sculpture for $1,000. An exact replica of a shipping carton for Brillo soap pads, Warhol's Brillo Boxes were at first dismissed by the art world. But 40 years later, with Warhol's reputation as a contemporary-art visionary long secured, the same piece sold for more than $3 million at a record-breaking Christie's auction.
Blending a humorous family narrative with Pop Art history, and debuting the week of Warhol's 89th birthday, Brillo Box (3¢ Off) -- an official selection of the 54th New York Film Festival -- follows this iconic work as it makes its way from a New York family's living room to the contemporary global art market, exploring the ephemeral nature of art and value, and the decisions that shape a family's history.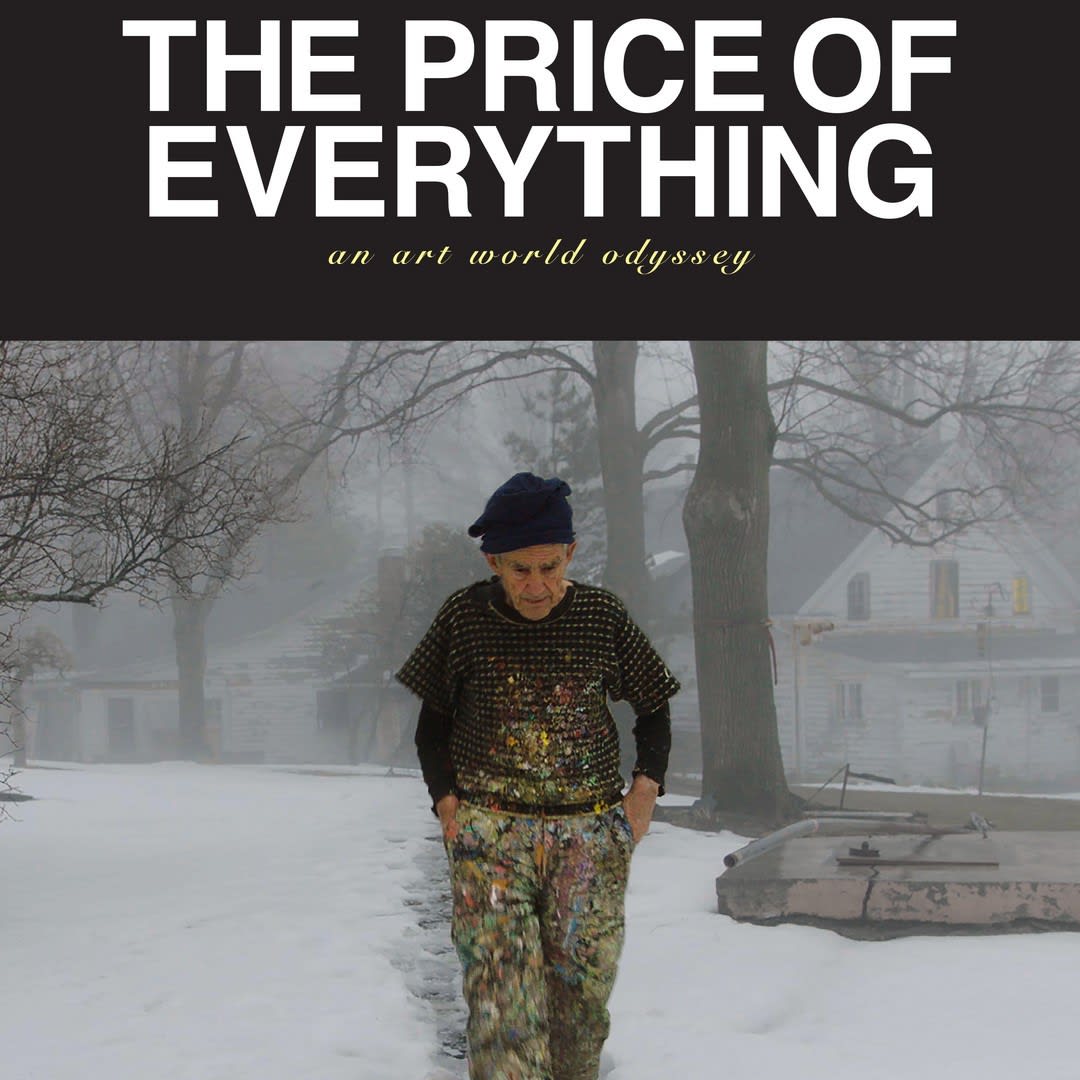 With unprecedented access to pivotal artists and the white-hot market surrounding them, The Price of Everything dives deep into the labyrinth of the contemporary art world. It examines the role of art and artistic passion in today's money-driven, consumer-based society — where everything can be bought and sold. Featuring collectors, dealers, auctioneers and a rich range of artists, including current market darlings Jeff Koons, Gerhard Richter, Njideka Akunyili Crosby and one-time art star Larry Poons, the film exposes deep contradictions as it holds a mirror up to contemporary values and times, coaxing out the dynamics at play in pricing the priceless.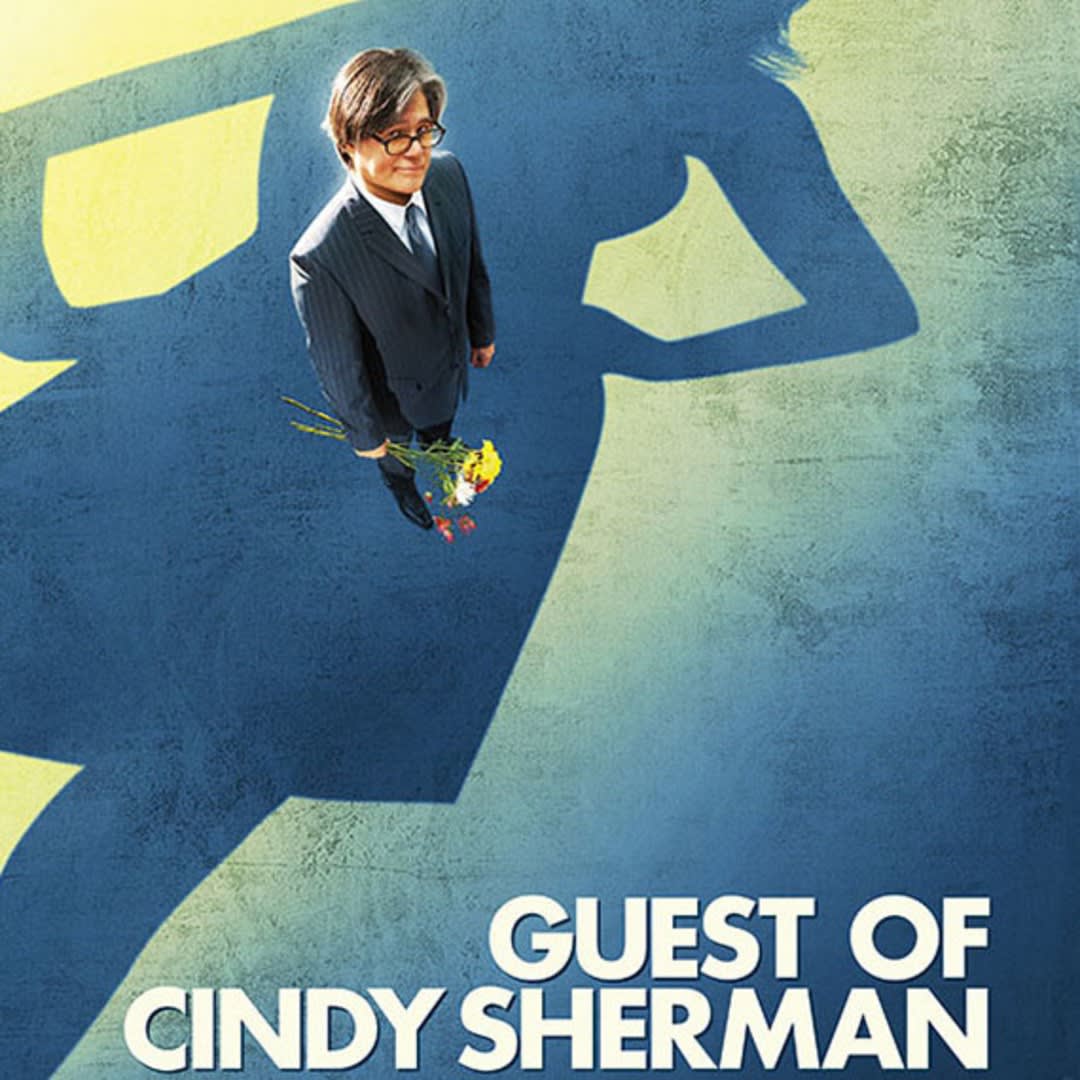 Guest of Cindy Sherman takes an eye-opening look at what happens when a skeptical outsider finds himself romantically involved with the ultimate insider.

Paul H-O became a fixture of the New York art scene in the 1990s with his public access show GalleryBeat. Armed with a video camera, he attended art gallery openings, amusing some with his candid, witty assessments of their work, but also winning many fans. Among the latter was Cindy Sherman, the press-shy artist who is internationally acknowledged as one of the world's most gifted and significant visual talents. Cindy invites Paul to her studio for a series of exclusive interviews and through these videotaped encounters, he gains unprecedented insight into her artistic process and a romantic relationship blossoms. Their initial bliss ends when Paul finds himself wracked with anxiety about his own personality becoming subsumed by his role as Cindy's guest at the celebrity-studded openings and dinners she regularly attends.

Filmed over 15 years and including interviews with a veritable who's who of the art and entertainment world (including Ingrid Sischy, John Waters, Robert Longo, Carol Kane, David Furnish, Danny DeVito, and Molly Ringwald), the film paints a vivid picture of the New York art scene that is also a witty, illuminating look at celebrity, male anxiety, and art.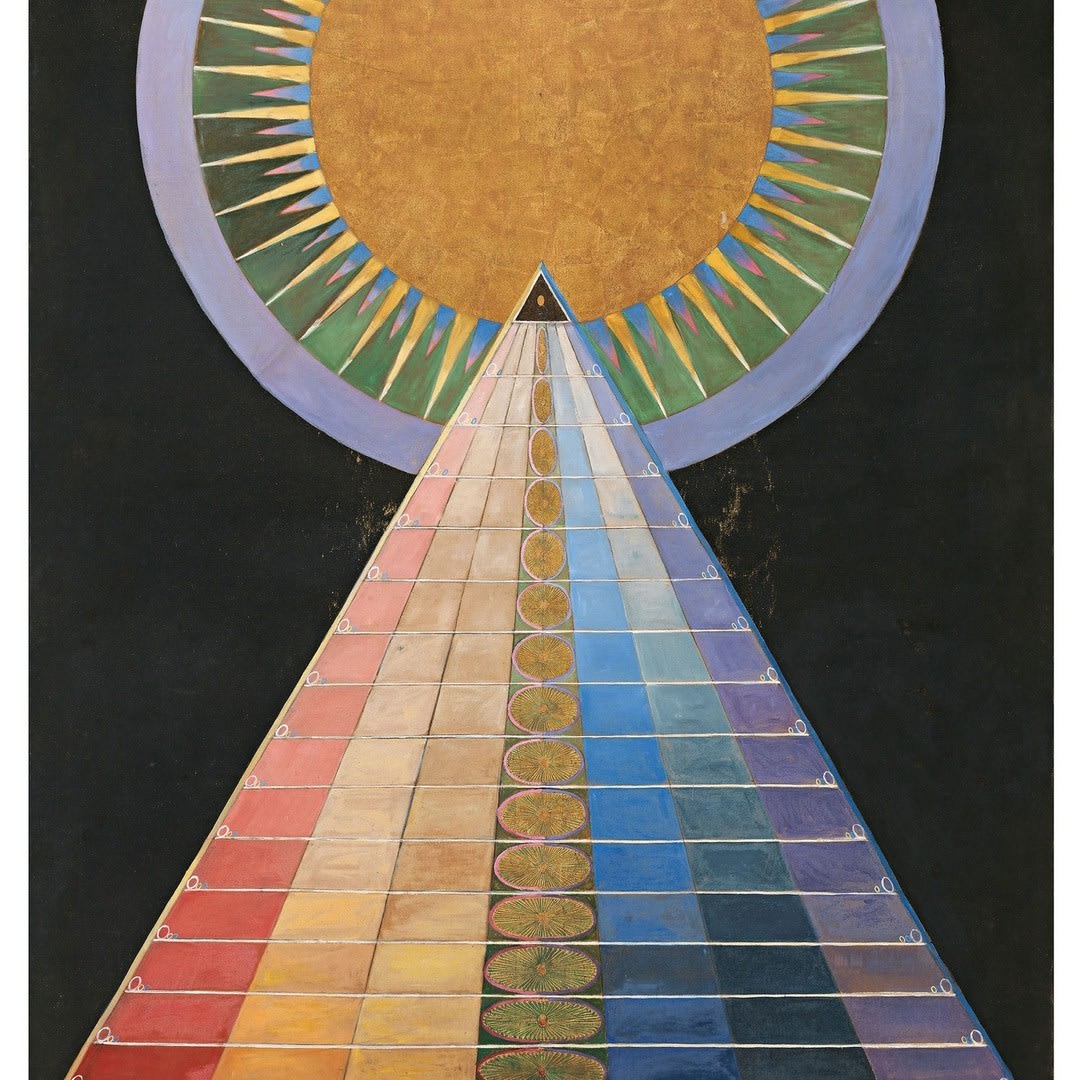 Hilma af Klint was an abstract artist before the term existed, a visionary, trailblazing figure who, inspired by spiritualism, modern science, and the riches of the natural world around her, began in 1906 to reel out a series of huge, colorful, sensual, strange works without precedent in painting. The subject of a recent smash retrospective at the Guggenheim Museum, af Klint was for years an all-but-forgotten figure in art historical discourse, before her long-delayed rediscovery. Director Halina Dryschka's dazzling, course correcting documentary describes not only the life and craft of af Klint, but also the process of her mischaracterization and erasure by both a patriarchal narrative of artistic progress and capitalistic determination of artistic value.
"Beyond the Visible: Hilma af Klint," a documentary by Halina Dyrschka, provides a thoughtful survey of its subject. It's enriched by the dazzling charisma of her art and limited by the scarcity of biographical material. The timeline of her life is set forth, and her voice is conjured by passages from her voluminous notebooks, but the fact that she lived and worked so far from the centers of the art world means that some of the usual supporting material in a film like this is lacking. Nobody who remembers her well is still around. There are a handful of photographs of af Klint at various stages of her life, but no moving images, an absence Dyrschka addresses with discreet re-enactments that show af Klint in her studio.
---
Despite the COVID-19 shutdown in the Hamptons, the decline in sales was more modest than much of the region. The number of sales declined annually for the first time in three quarters to the lowest second-quarter sales total in eleven years. Listing inventory fell year over year for the third straight quarter.
Condo price trend indicators jumped as the largest average sales size in two years skewed them higher in Palm Beach. Single-family listing inventory fell by the largest rate in seven years of tracking. Luxury listing inventory showed a substantial drop as price trend indicators surged year over year.
---
---