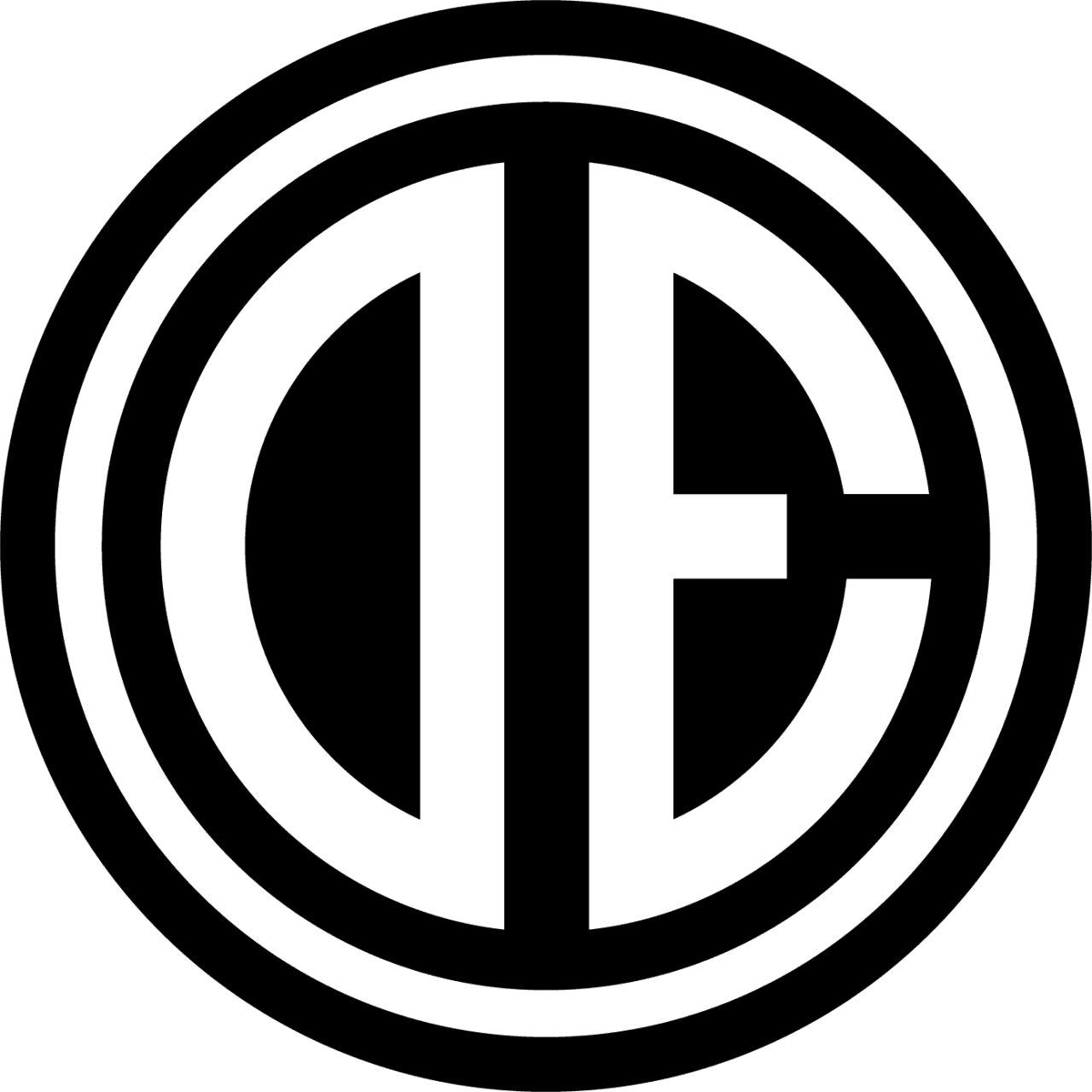 ---
OCTOBER CITYNOTES 2020​​​​​​​
Welcome to October.
The month of changing leaves and the last vestiges of being able to enjoy the outdoors before the colder winter arrives. This year the contemplation of winter is more looming then ever. So enjoy what you can outdoors!
I have tried to compile a list of activities one can enjoy in nature safely as well as from the warmth and coziness of your own home.
I find that I am yearning to go to another experience, space, and or hotel, so I have included some options both near and far.. From the closer destinations of Kingston, NY and Rockaway Beach to the further afield of Utah's new Sarika Camp, and Eluethra's The Other Side.
For the Art Section , I am currently OBSESSED with quilts! I cant get enough of them.I have written about two spectacular exhibits. One in California and the other in the Bronx. The vintage quilts of Rosie Lee Tompkins & the contemporary manipulated quilts by Sanford Biggers are a pure joy to behold!
For the Food Section I have suggested 3 different Farmers Markets that are off the beaten path as well as an incredible HOME DELIVERY service that takes you directly to the farms called OUR HARVEST. Our Harvest has an incredible amount of choices and varieties of fruits and vegetables and offers an ease to shopping as many farm stands as possible.
Try to get to the new exhibition at the Noyes House in Connecticut they have compiled an incredible show with Blum & Poe, Green River Projects and Objects & Things. I have also suggested a couple of Art Documentaries as well to cozy up by the fire with.
Lastly, do not miss the four new cable shows that I have included. Two choices were suggestions I had made in CityNotes when they were on Broadway and up at the Apollo Theater...both on limited engagements. They are all a MUST!
May you have a beautiful October filled with Nature & Love! Hoping you and your families are safe and well.
Be Safe! Be Healthy! We Pray! We Hope! VOTE!
Love to You and Your Families! Patty
---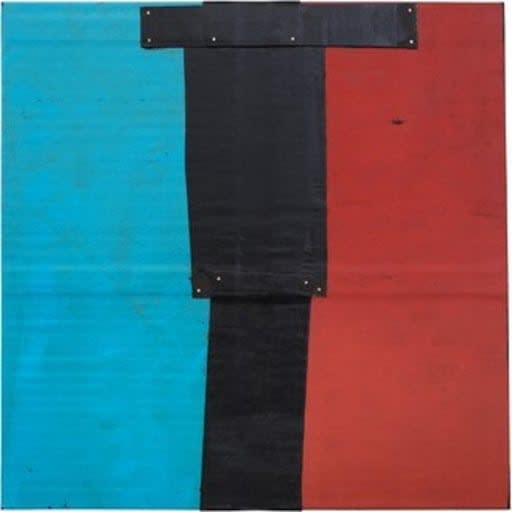 THEASTER GATES BLACK VESSEL
OCTOBER 10-DECEMBER 19 GAGOSIAN
555 WEST 24TH STREET NEW YORK, NY 10011
Gagosian is pleased to present Black Vessel, Theaster Gates's first-ever solo exhibition in New York.
Gates's oeuvre is among the most conceptually and materially rich in contemporary art, anchored equally in the canons of art history and the racial ideology of the Black diaspora. Traversing a broad range of media, from painting, sculpture, sound, and performance to the processes of salvaging, archiving, and space making, he delivers penetrating social commentary on labor, material, spiritual capital, and commodity, within a close examination of the urban condition.For Gates, who trained as a potter, the ceramic vessel is a universal object of ritual significance. In a new series of unique large-scale works in glazed and fired clay, he unites ancient traditions with modernist aesthetics, drawing elective affinities between Eastern, Western, and Africa.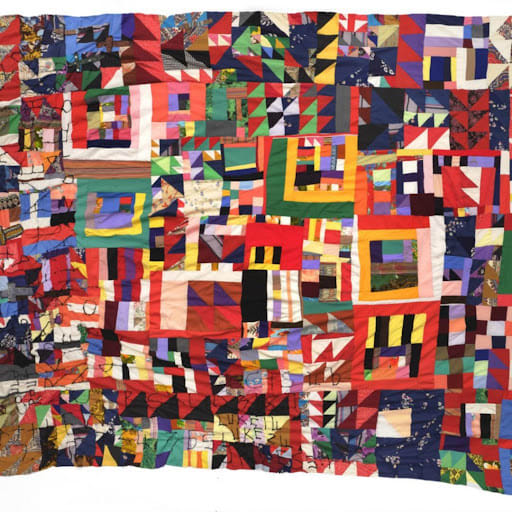 ROSIE LEE TOMPKINS
"Rosie Lee Tompkins: A Retrospective" — the artist's largest show yet at the Berkeley Art Museum for a run through Dec. 20. (It debuted briefly in February before the coronavirus lockdown.) The museum's website currently offers an online display and 70-minute virtual tour. Rosie Lee Tompkins work is a joy to behold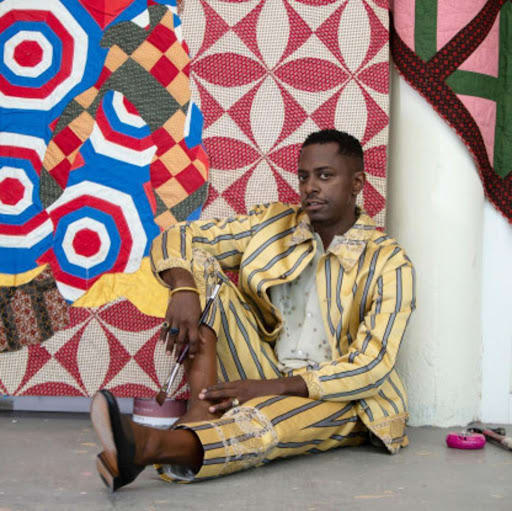 SANFORD BIGGERS: CODESWITCH
SEPTEMBER 9, 2020 - JANUARY 24, 2021 THE BRONX MUSEUM OF THE ARTS
1040 GRAND CONCOURSE, THE BRONX, NY 10456
Sanford Biggers: Codeswitch is the first survey of quilt-based works by the New York- based interdisciplinary artist. The solo show features over 50 quilt-based works by the artist.
For over two decades, Biggers has been developing a singular body of work that is deeply informed by African American history and traditions.
The title of the Bronx Museum exhibition, Codeswitch, refers to both the artists' quilt series known as the Codex series and to the idea of code-switching itself. The Codex series includes mixed media paintings and sculptures done directly on or made from pre-1900 antique quilts.
I am incredibly moved by Biggers work and I hope you are as well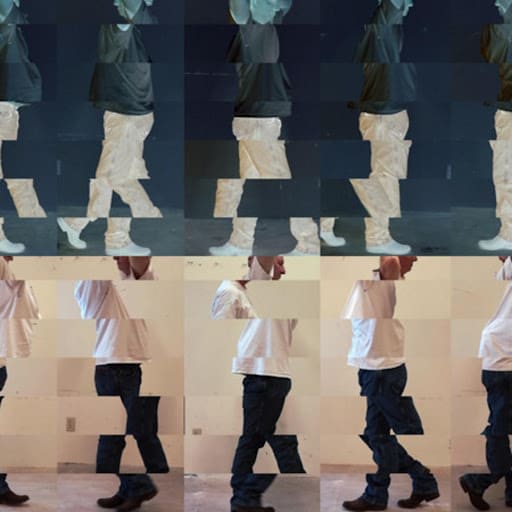 BRUCE NAUMAN
9 SEPTEMBER – 7 NOVEMBER 2020 SPERONE WESTWATER
​​​​​​​257 BOWERY NEW YORK, NY 10002
Sperone Westwater is pleased to present three new unique sculptures by Bruce Nauman, his thirteenth solo at the gallery, his first 45 years ago in 1976. Beginning 7 October, Tate Modern will host a Bruce Nauman survey which runs through February 2021 before it travels to the Stedelijk Museum, Amsterdam and Pirelli HangarBicocca, Milan

---
FOOD
FARMERS MARKET IN PERSON IN DELIVERED HOME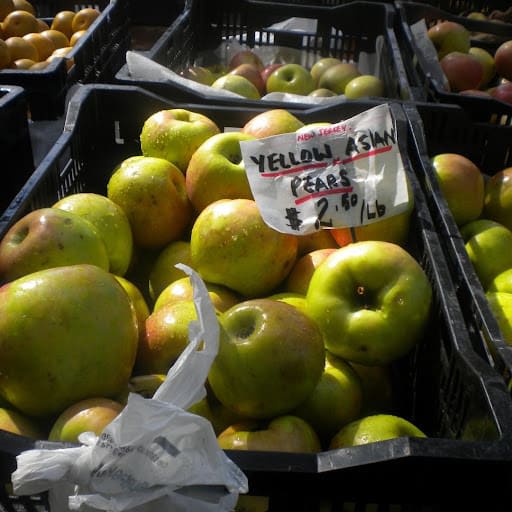 Inwood Greenmarket
ISHAM ST &, COOPER ST NEW YORK, NY 10034 OPEN SATURDAY 8AM-3PM
Toss your hiking boots in the trunk if you're planning to hit Inwood Greenmarket: This farmers market sits at the edge of Inwood Hill Park, one of the most impressive green spaces in Manhattan, with tons of walking trails, forested areas, the region's last natural salt marsh, and a rare chance to spot a bald eagle. Before you explore the park, stop by the Greenmarket to stock up on plump fall apples and pears, locally brewed ciders, dark leafy greens, and all kinds of root vegetables. Be sure to grab jars of pickles and chutneys from Divine Brine.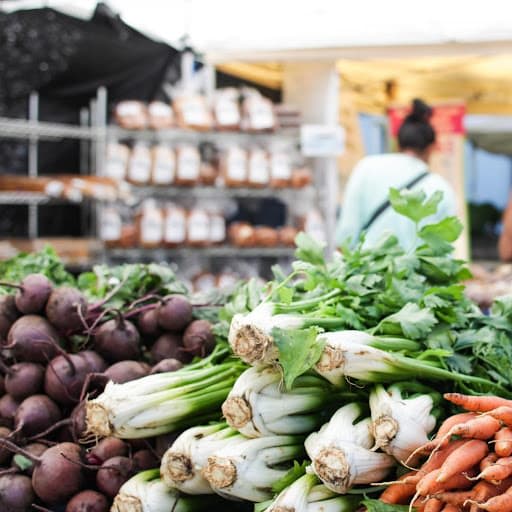 New York Botanical Garden
2900 SOUTHERN BLVD THE BRONX, NY 10458 WEDNESDAYS
Strolling the gorgeous New York Botanical Garden in the Bronx is an experience no one should miss, and Wednesdays through October are the best time to do it. That's when you can also hit the NYBG farmers market olive oil from Arlotta Food Studio, custardy small-batch ice cream from Penny Lick, and buttery croissants from Wave Hill Breads. Since you're probably planning to visit the garden too, the farmers market even offers a Veggie Valet service, which lets you drop off your bags of produce and store them on ice while you explore.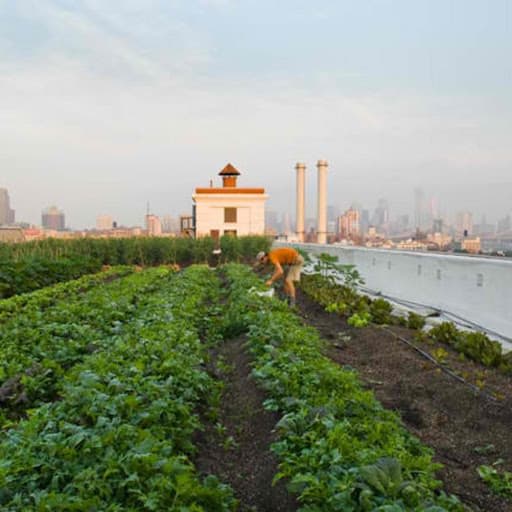 Brooklyn Grange Sunset Park Rooftop Garden
850 3RD AVE
BROOKLYN, NY 11232
(347) 670-3660
SUNDAYS
Yes, you can grow a thriving farm on a rooftop in the middle of New York City. Case in point: Brooklyn Grange, which harvests more than 80,000 pounds of organic produce annually on three rooftop farms in the city. The newest is in Sunset Park, Brooklyn; it launched this summer and is open to the public on Sundays through October. You can visit the farm for free, check out the massive greenhouse with its hydroponically grown vegetables and microgreens, and buy seasonal produce like baby mustard greens, arugula, kale, eggplant, and root vegetables.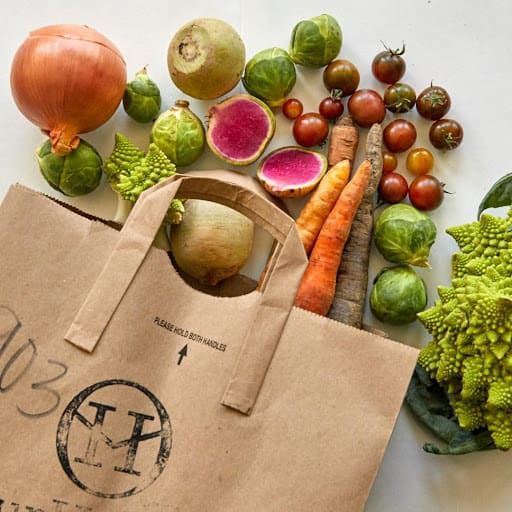 Where the farmers markets meets the online grocery. You can order by diet, by region, or by food.
New York's farmers market, grocery delivery, and recipes with local, farm-fresh, organic ingredients from Brooklyn, the Hamptons, Manhattan, and Long Island. delivered directly to your door!
---
DESIGN
NEW EXPERIENCES TO VISITOR WATCH AT HOME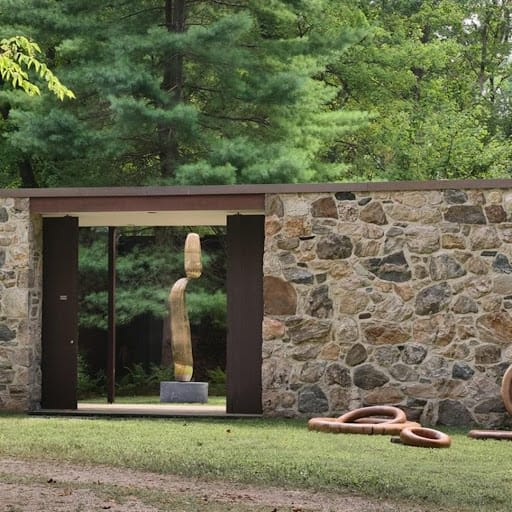 THE NOYES HOUSE
SEPTEMBER 15 – NOVEMBER 28, 2020
THE ELIOT NOYES HOUSE, NEW CANAAN, CT, AT THE NOYES HOUSE:
BLUM & POE, MENDES WOOD DM AND OBJECT & THING
A House in the Woods
It sounds like something from a fairy tale, but it's all true. The Black Beast II in question was a sculpture by Alexander Calder—a very early permanent "stabile," executed in thick plates of steel. And the little house in the woods was, and is, a Modernist masterpiece by Eliot Noyes. Designed in 1954, completed in 1955, and beautifully preserved today, this was the second home that he built for himself and his family in New Canaan, Connecticut.
It's in this spirit that an enterprising trio of organizations—the new-model fair Object & Thing, and the galleries Blum & Poe and Mendes Wood DM—are staging a gentle takeover of the house this fall. The building is 65 years old this year: retirement age.
Several of the participating artists have created works especially for this exhibition, including Mark Grotjahn and Sheila Hicks.
Visit Object & Thing's website here.

Visit Mendes Wood DM's website here.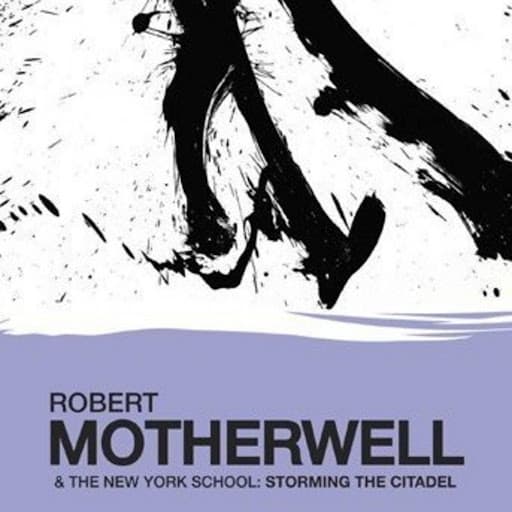 This film profiles American artist Robert Motherwell (1915-1991) in the context of Modernism and reviews the past fifty years of his creative life .It presents archival footage, photographs, and film clips in a collage, rather than chronological, format. The film discusses the origins of Abstract Expressionism, its links with Surrealism, and its struggle for recognition. Includes scenes of artists Jackson Pollock, Hans Hofmann, Joseph Cornell, Helen Frankenthaler, Mark Rothko, and Larry Rivers. Interviews with art critics and historians, including Henry Geldzahler, and gallery owner Sidney Janis,are featured; with scenes from a major retrospective of Motherwell's work at the Solomon R. Guggenheim Museum in New York City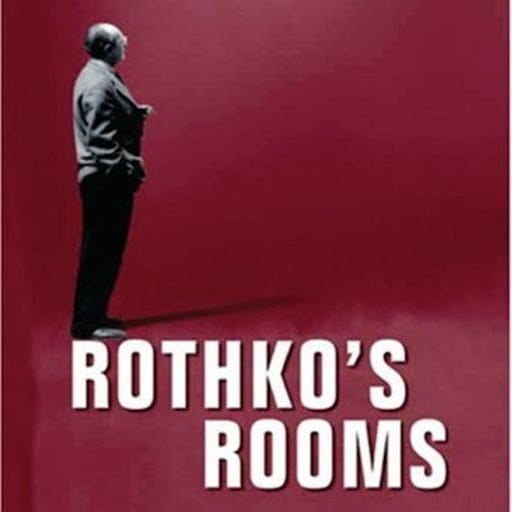 ​​​​​​
In the late 1940s and '50s Mark Rothko (1903-70) was one of the leading American artists who created wall-scale abstract paintings that filled the viewer's field of vision and became a form of environment. Rothko spoke of wanting the spectator to feel inside the pictorial space, enveloped in his canvases' luminous color and apparitional surfaces. Filmed on both sides of the Atlantic, this documentary, chronicling Rothko's life and charting the development of his work, fills the screen with his softly defined, rectangular clouds of color stacked symmetrically on top of one another: a visual language conceived to evoke elemental emotions with maximum poignancy.
---
ARCHITECTURE
HOTELS TO ESCAPE TO IN DIFFERENT EXPRESSIONS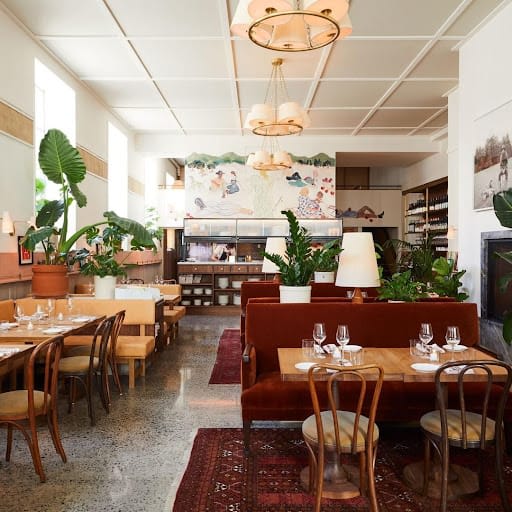 301 WALL STREET, KINGSTON, NEW YORK HOTEL P. 845 768 3620

Hotel Kinsley is a collection of four individually distinct 19th century buildings comprised of 43 guest rooms closely nestled throughout the historic Stockade district in uptown Kingston, New York. Hotel Kinsley pays homage to the city's storied past, heavily rooted in generations of art, travel, and nature. Standing at the intersecting foothills between the Catskill mountains and the banks of the Hudson River, this upstate New York hotel is the perfect retreat for travelers and nearby city-dwellers alike looking to sneak away for a bit of relaxation and adventure. Experience 301 Wall Street, Hotel Kinsley's flagship property, this year as we debut our remaining buildings in the coming months.
The heart of Hotel Kinsley can be found in the sun-soaked oasis that is the Upstate Destination Restaurant Kinsley, brought to you by Taavo Somers and Zak Pelaccio. The lively dining room sets the scene for hearty breakfasts, lunch meetings, evening cocktails, and family dinners alike. Simultaneously spacious yet intimate, Restaurant Kinsley offers the perfect gathering place to swap stories of the day's adventures with friends new and old over a farm fresh, Hudson Valley meal.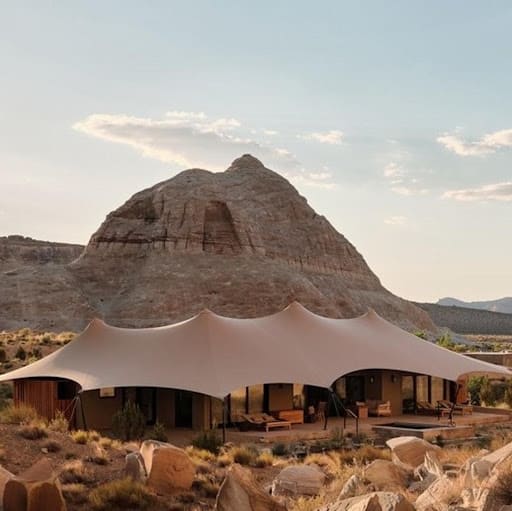 SARIKA CAMP
1 KAYENTA ROAD, CANYON POINT, UTAH
A short hike or drive from Amangiri, amid an unearthly 600-acre landscape of towering mesas, slot canyons and rust-coloured sands, the tented retreat of Camp Sarika promises an intimate, back-to-the-wild experience in the desert heart of Utah. The camp's cluster of 10 canvas-topped pavilions, each with a private plunge pool, centres on a shared lounge, restaurant and pool area – an enclave of meditative seclusion in one of the most geologically dramatic places on Earth.


The Other Side is a beautiful solar powered "Glamping" Site situated a long small secluded beach, populated only by swaying palms, tents, shacks and salad garden. The property provides privacy and seclusion, but also proximity to the quaint town of Harbour Island and to the vast beautiful expanse of Eleuthera.
Harbour island, is about 7 minutes away via boat service .The Other Side in the Bahamas takes 'glamping' to the stratospheric heights. Yes, everything has canopies, but each tent also has hardwood floors, furniture that doesn't fold away and enough overhead space for even the rangiest residents. All power comes from the sun, enabling eco-warriors to rest easy – literally, given the plump-pillowed, king-size, four- poster beds.
This hotel was created by one of my favorite couples ever! They have taste, and have created an exquisite low key experience!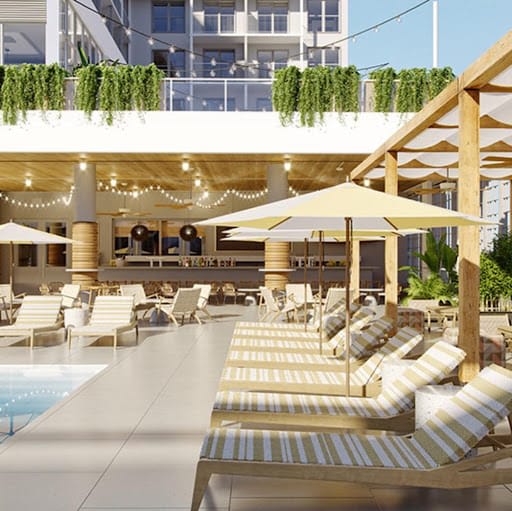 108-10 ROCKAWAY BEACH DR, QUEENS, NY 11694
Offering a fresh and innovative way to stay in Rockaway Beach, The Rockaway Hotel is an urban beach getaway with a new view of New York City. Relaxed luxury and resort amenities like a heated, outdoor pool and rooftop bar come together to create an inviting and easily accessible location from the city and just one block from the beach.
---
THEATER
4 IMPORTANT NEW RELEASE AVAILABLE NOW AND COMING SOON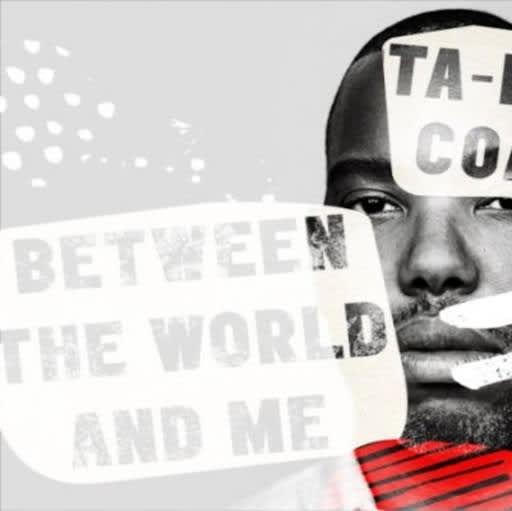 BETWEEN THE WORLD
HBO MAX PREMIERS NOVEMBER 21ST!
Between the World and Me, based on Ta-Nehisi Coates' #1 New York Times bestselling account, is coming to HBO as a special event.
First published in 2015, Between the World and Me was written as a letter to Coates' teenage son, and recounts the author's experiences growing up in Baltimore's inner city and his growing fear of daily violence against the Black community.
Based on the 2018 adaptation and staging of the book at the Apollo Theater, ( WHICH I HAD SUGGESTED IN CITYNOTES )
the HBO Special will combine elements of the Apollo's production, including powerful readings from Coates' book, and incorporate documentary footage from the actors' home life, archival footage, and animation. It will include appearances by Ta-Nehisi Coates, Mahershala Ali, Angela Bassett, Angela Davis, Alicia Garza, Tip "T.I." Harris, Jharrel Jerome, Mimi Jones, Marc Bamuthi Joseph, Ledisi, Janet Mock, Jason Moran, Joe Morton, Wendell Pierce, Phylicia Rashad, Greg Alverez Reid, Mj Rodriguez, Kendrick Sampson, Yara Shahidi, Nate Smith, Tariq "Black Thought" Trotter, Courtney
B. Vance, Olivia Washington, Pauletta Washington, Susan Kelechi Watson, Michelle Wilson and Oprah Winfrey.
DO NOT MISS THIS!
You have till November!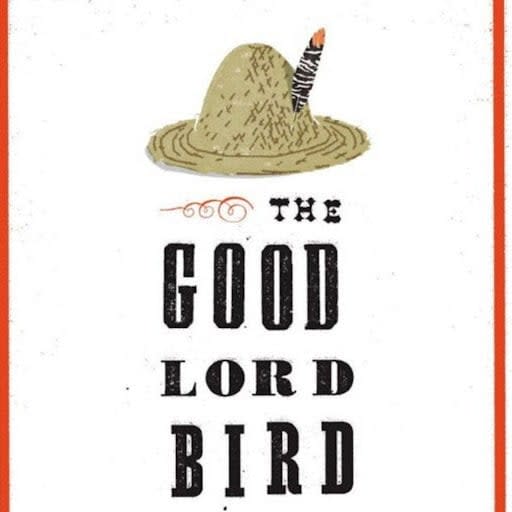 THE GOOD LORD BIRD MINI SERIES
SHOWTIME
Ethan Hawke, Daveed Diggs and Joshua Caleb Johnson star in a humorous, dramatic and historical tapestry of Antebellum America based on the award winning novel by author James McBride. Told from the point of view of Onion, a newly freed teenager who joins abolitionist John Brown on a holy crusade to end slavery and finds himself part of the famous 1859 raid at Harpers Ferry, the Limited Event Series is an adventure equal parts absurd and tragic, spotlighting the ever-changing racial, religious and gender roles that make up the American identity.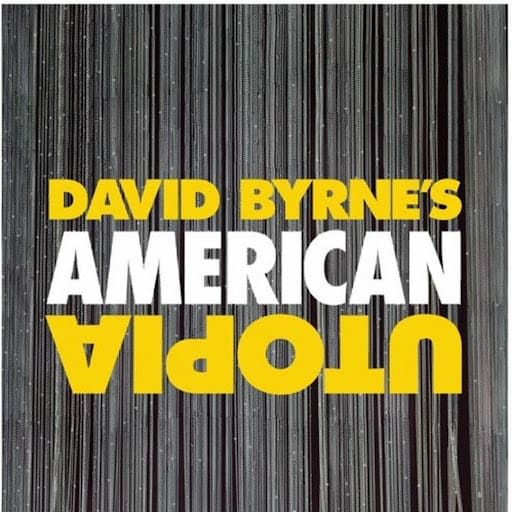 DAVID BYNES AMERICAN UTOPIA
AVAILABLE SAT, OCT 17 AT 8:00PM ET ON HBO AND HBO MAX
David Byrne's American Utopia brings the Talking Heads frontman's critically acclaimed Broadway show ( which I had recommended on CITYNOTES) to HBO in a one-of-a-kind film directed by Oscar & Emmy-winner Spike Lee. Recorded during its late 2019 to early 2020 run at Broadway's Hudson Theatre in New York City, Byrne is joined by an ensemble of 11 musicians, singers, and dancers from around the globe, inviting audiences into a joyous dreamworld where human connection, self-evolution, and social justice are paramount.
The special includes performances of songs from Byrne's 2018 solo album of the same name, in addition to popular Talking Heads favorites such as "Once in a Lifetime" and "Burning Down the House." The musical numbers accompanied with brief monologues allows Byrne to address various sociopolitical topics from police brutality, immigration, climate change, to the critical upcoming election. DO NOT MISS THIS!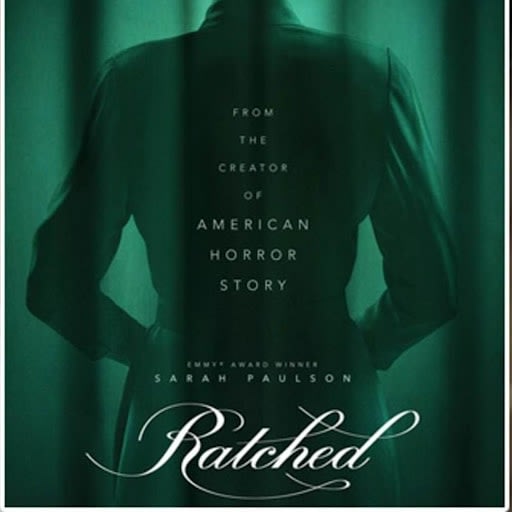 RATCHED
NETFLIX 8 EPISODES
Ratched is an American psychological thriller series about the character of the same name from the 1962 novel One Flew Over the Cuckoo's Nest. The series stars Sarah Paulson in the title role and serves as a prequel to the novel. Sharon Stone is also in this horribly scary series.