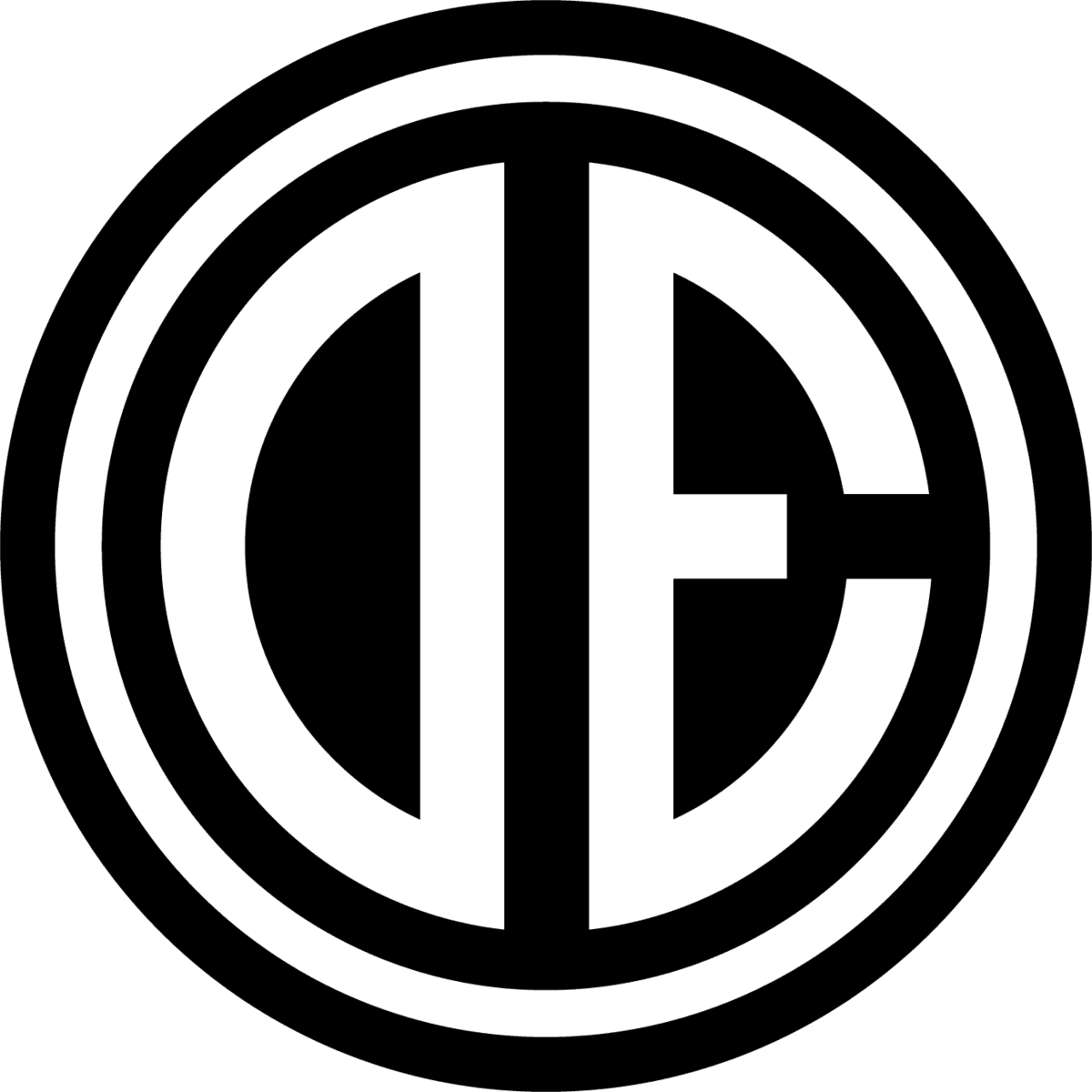 ---
Happy October!
October is one of my favorite times of year! Of course, there's Halloween (my husbands birthday) which is always fun as well as chilly days and nights to stay in New York and re explore what the city has to offer. There are many wonderful plays and theater to see. The MOMA is reopening which should be fantastic.
Hopefully you will enjoy what this issue has to offer. Thanks so much for reading...
XOXOXO
---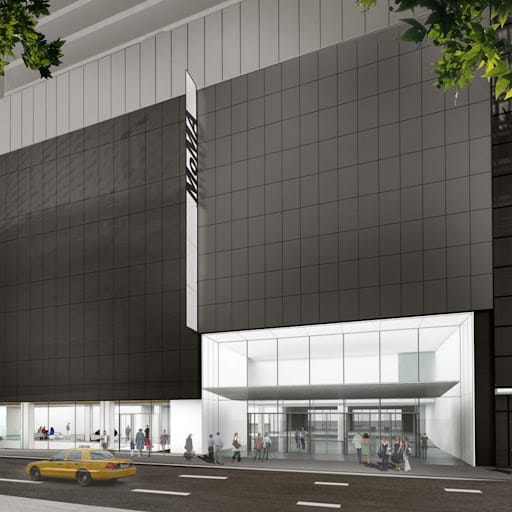 MOMA
MUSEUM OF MODERN ART 11 WEST 53RD STREET
This October 21st the new MoMA will open. If you become a member sooner you can preview the museum before its opening. Stunning new galleries and spaces for performance and events will transform the Museum. Along with these physical changes, we'll be showing our collection in new and unprecedented ways to bring more voices and perspectives to our galleries. Every visit will be an opportunity to discover something new and to connect to art and ideas that spark curiosity, debate, and inspiration.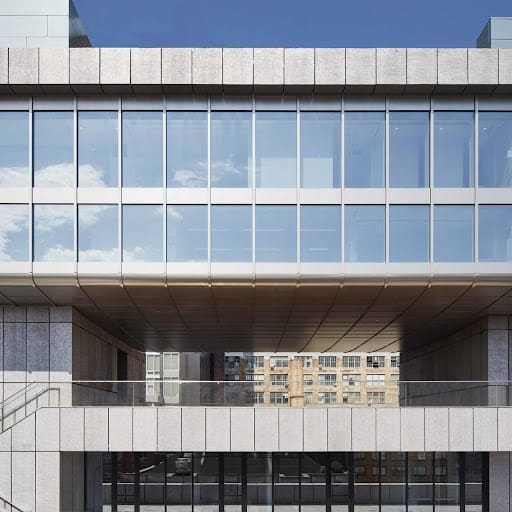 PACE GALLERY NEW OPENING
PACE GALLERY
540 WEST 25TH ST
212.421.3292
Pace Gallery opened its new flagship gallery in late September. Located in the heart of Manhattan's Chelsea neighborhood at 540 West 25th Street, Pace's new global headquarters was designed by Bonetti / Kozerski Architecture. Spanning eight stories and measuring approximately 75,000 square feet, the building has been designed as an integrated and dynamic space for artists, collectors, curators, gallery-goers, With an astute vision for the future of the art gallery model, the new building unites the multi-faceted and evolving roles of the gallery under one roof—encompassing expansive indoor and outdoor exhibition galleries; a 10,000-volume research library; an open art-storage area; and a 2,200 square-foot space dedicated to new media works, performance, and public programming. The opening marks a major milestone in the history of the gallery as it embarks on its 60th anniversary year in 2020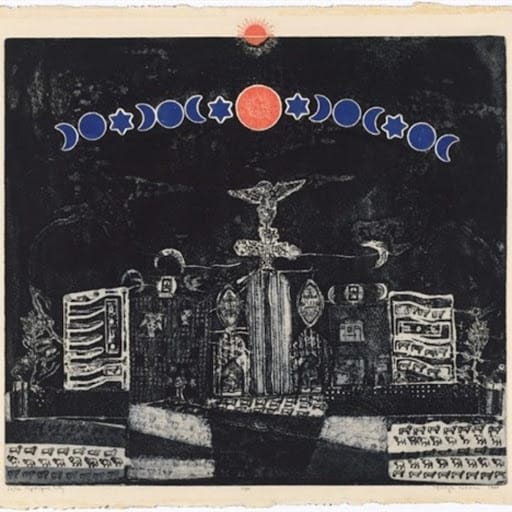 BETYE SAAR THE LEGEND OF BLACK GIRLS WINDOW
MOMA
OCTOBER 21ST-JANUARY 4TH 11 WEST 53RD STREET
FLOOR 2, 2 SOUTH
After nearly a decade of focused work in printmaking, artist Betye Saar created her autobiographical assemblage Black Girl's Window in 1969. This exhibition explores the relation between her experimental print practice and the new artistic language debuted in that famous work, tracing themes of family, history, and mysticism, which have been at the core of Saar's work from its earliest days. Celebrating the recent acquisition of 42 rare, early works on paper, this is the first dedicated examination of Saar's work as printmaker.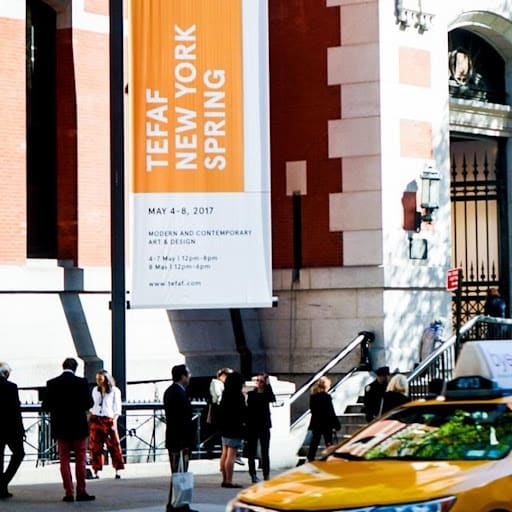 TEFAF

NOVEMBER 1-5, 2019
VIP THURSDAY, OCTOBER 31, 2019 PARK AVENUE ARMORY
643 PARK AVENUE
TEFAF New York Fall, will focus on fine and decorative arts from antiquity to 1920. The historic Park Avenue Armory provides the prime Manhattan location and setting for the world's leading art dealers to meet with curators and collectors. Its always fun to stroll the aisles and enjoy the unique works within the dealers booths.
---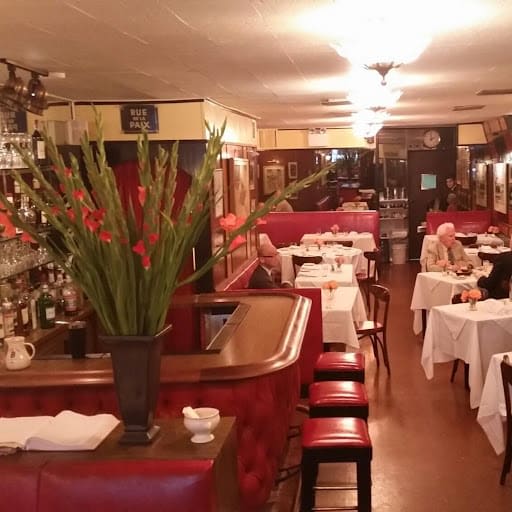 LE VEAU D'OR REOPENING
129 EAST 60TH STREET (212) 838-8133
Known as NYC's oldest bistro, Le Veau d'Or has gone through several owners in its long lifetime.Legacy French restaurant , open on the Upper East Side since 1937, has new owners: the acclaimed chefs behind . Le Veau d'Or, an Upper East Side bistro that has been a dining mainstay for more than 80 years. The restaurant is now closed for renovations, and the two hope to reopen it in late fall.
They'll keep its name and French identity, they said. The menu will change seasonally, though many classics — like frog's legs, snails and the earthy Normandy-style tripe casserole.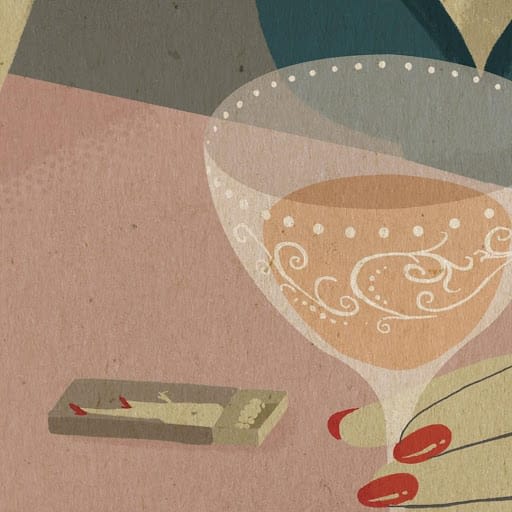 SLOWLY SHIRLEY
121 WEST 10TH STREET
212.SHIRLEY
Slowly Shirley is an elegant subterranean cocktail sanctuary by Jon Neidich of ACME and Tijuana Picnic and Jim Kearns formerly of The NoMad Hotel and Pegu Club located below the duo's restaurant and bar, The Happiest Hour, at 121 West 10 St.
With Art Deco décor, a curated collection of rare and vintage spirits, and both classic and contemporary cocktails. Slowly Shirley is the bar below The Happiest Hour. It's sort of a speakeasy, but they also have their name on the door (so it isn't that hard to locate). Have fun!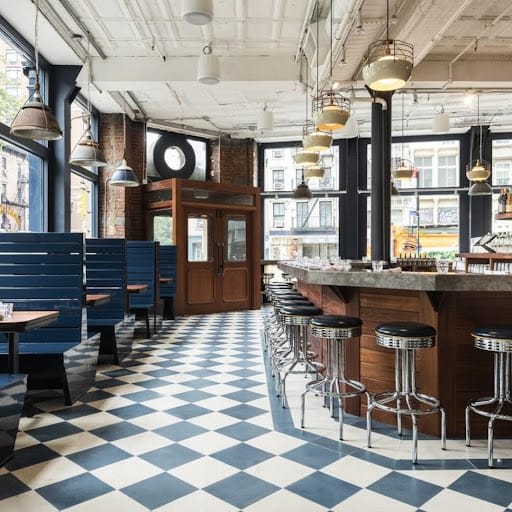 CANAL STREET OYSTERS
380 CANAL STREET
(646) 448-4032
The duo behind Upper East Side favorite the East Pole opened on the border of Soho and Tribeca.
Aside from a slew of oyster selections, Canal Street Oysters will also serve scallops, whelks, and Jonah crab from its raw bar . The menu focuses on sustainable sourced seafood, which means sourcing from local suppliers like Dock to Dish and Greenpoint Fish.the owners have built a restaurant network, including Eastfield's in Yorkville, and the East Pole and East Pole Fish Bar on the UES. They also run Pizza Beach on the Lower East Side, and have ventured back downtown for this new restaurant.
---
DESIGN
INSTEAD OF DESIGN - THEATER OPENINGS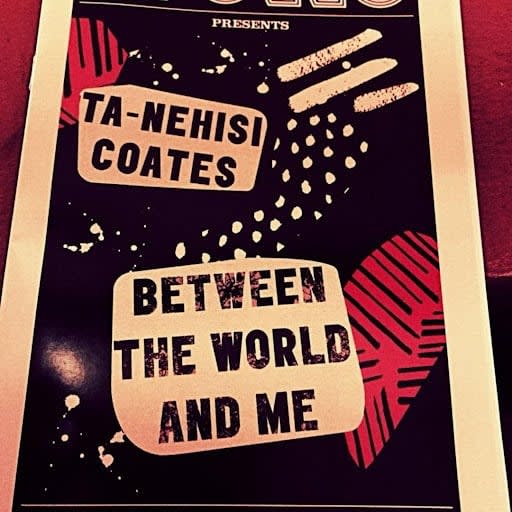 BETWEEN THE WORLD AND ME
APOLLO THEATER LIMITED TO 3 NIGHTS NEW YORK PERFORMANCES: FRIDAY, OCTOBER 25, 2019 / 8PM*
SATURDAY, OCTOBER 26, 2019 / 8PM*
MONDAY, OCTOBER 28, 2019 / 8PM*
APOLLO THEATER PRESENTS BETWEEN THE WORLD AND ME BOOK BY TA-NEHIS
Based on the award-winning book by the Apollo Theater's Master Artist-in- Residence Ta-Nehisi Coates, the theatrical event Between the World and Me.
Back by popular demand, after sold out runs at the Apollo Theater and Kennedy Center in 2018, this live performance features a cast of actors who bring to life Coates's words, along with captivating stage projections and music composed and performed live by MacArthur "Genius" Jason
Moran (Selma, Netflix's 13th) and his trio, direction by Apollo Executive Producer Kamilah Forbes (Broadway's Stickfly, NBC's The Wiz).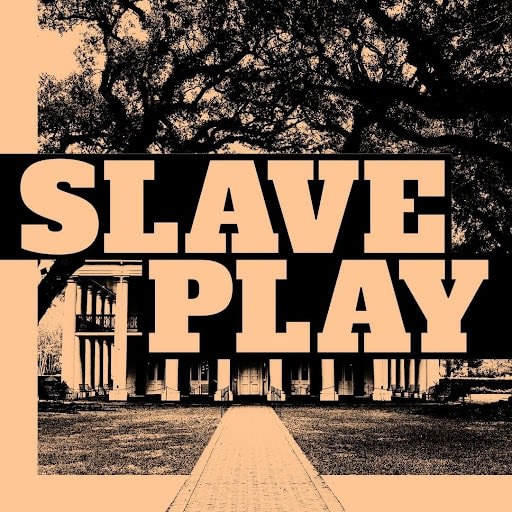 SLAVE PLAY
GOLDEN THEATER
252 WEST 45TH STREET (212) 239-6200
It stunned audiences with a sold-out run at New York Theatre Workshop. Now, Slave Play has coming to Broadway. Written by Jeremy O. Harris, "one of the most promising playwrights of his generation" (Vogue), is directed by two-time NAACP and Obie Award® winner Robert O'Hara.
Don't miss this "furiously entertaining…altogether staggering new play." (The New York Times)
Slave Play is said to be one of the best and most provocative new works to show up on Broadway in years.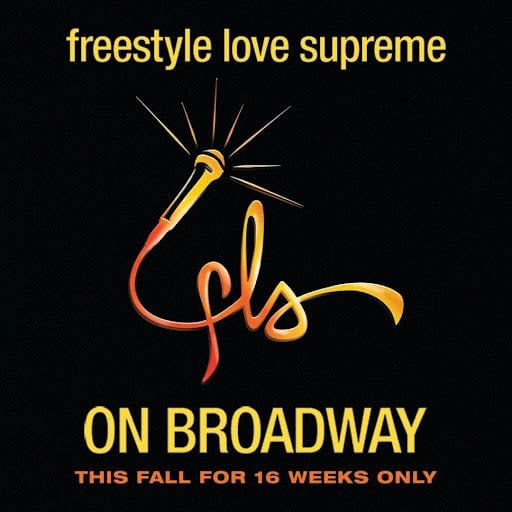 FREE STYLE SUPREME
BOOTH THEATER
22 WEST 45TH STREET
LIMITED ENGAGEMENT TO JANUARY 5TH, 2020 (212) 239-6200
More than 15 years after its inception, Freestyle Love Supreme — the
original hip-hop musical phenomenon from Thomas Kail, Lin-Manuel Miranda, and Anthony Veneziale — has arrived on Broadway. Every performance, the crew takes the crowd on a freestyle, hip-hop, and improvisational ride. See it for the first time every time as the performers take suggestions from the audience and spin them into instantaneous riffs and full-length musical numbers. With special — and spontaneous — guest appearances from Lin-Manuel Miranda, Christopher Jackson, Daveed Diggs.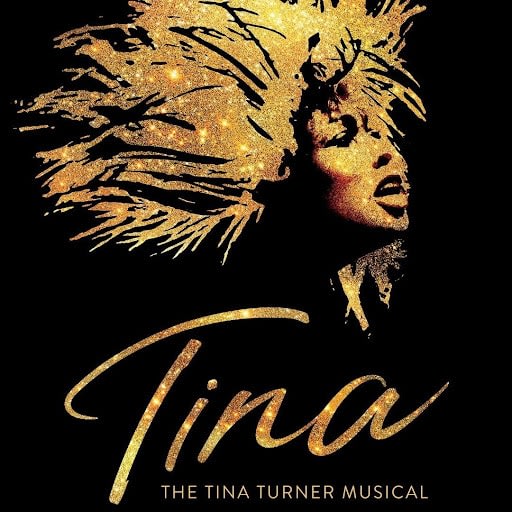 TINA
LUNT-FONTANNE THEATRE 205 W 46TH ST.
From humble beginnings in Tennessee, to her transformation into the global Queen of Rock 'n' Roll, Tina Turner didn't just break the rules, she rewrote them. This new hit stage musical, presented in association with Tina Turner herself, reveals the untold story of a woman who dared to defy the bounds of her age, gender and race.
---
ARCHITECTURE
NEW BUILDINGS OPENING IN 2019-2020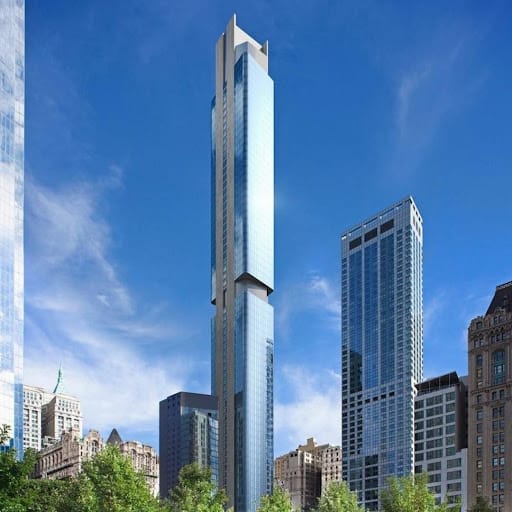 125 GREENWICH
The 912 foot designed designed by Rafael Viñoly will welcome residents in the last quarter of 2019. The 88-floor condo turns the model of larger, pricier condos at the top of the building on its head by putting the building's studios on its upper floors and amenities on its top three floors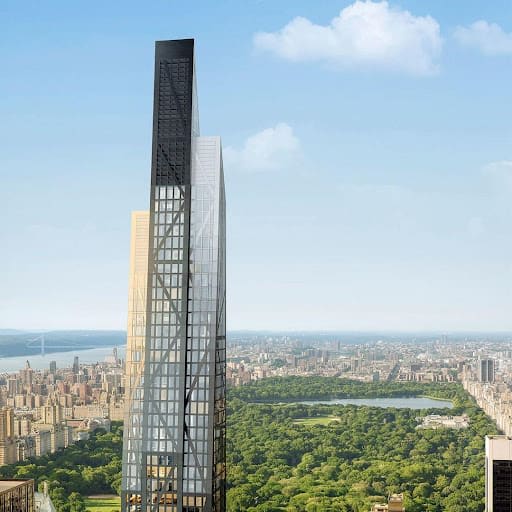 53 WEST 53RD STREET
For the residential tower developed in step with the Museum of Modern Art's expansion. Pritzker Prize-winning architect Jean Nouvel created a 1,050-foot tower with a diagrid that provides both structural support and architectural interest. The unique building IS 82 stories and will welcome residents in the spring of 2020.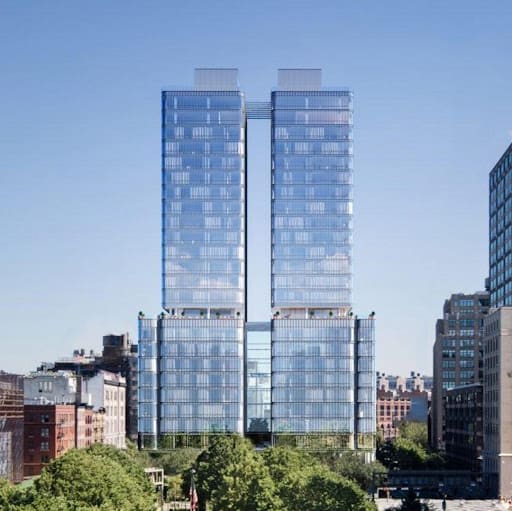 565 BROOME
The design of Pritzker-winning architect Renzo Piano's first New York residential building took its cues from light. There are 115 condos with a private gated driveway and 17,000 square feet of amenities.
THE GETTY
501 WEST 24TH STREET
Architect Peter Marino has designed this ever perfect building. Each of the building's five apartments come with unique floorplans and hand-picked, bookended stone finishes. last year ,Texas-based private equity exec Robert Smith purchased the building's duplex penthouse and adjacent full-floor condo for $59 million,for downtown's priciest condo.
---
Sales for the second and third quarters combined were down nominally from the same period last year.