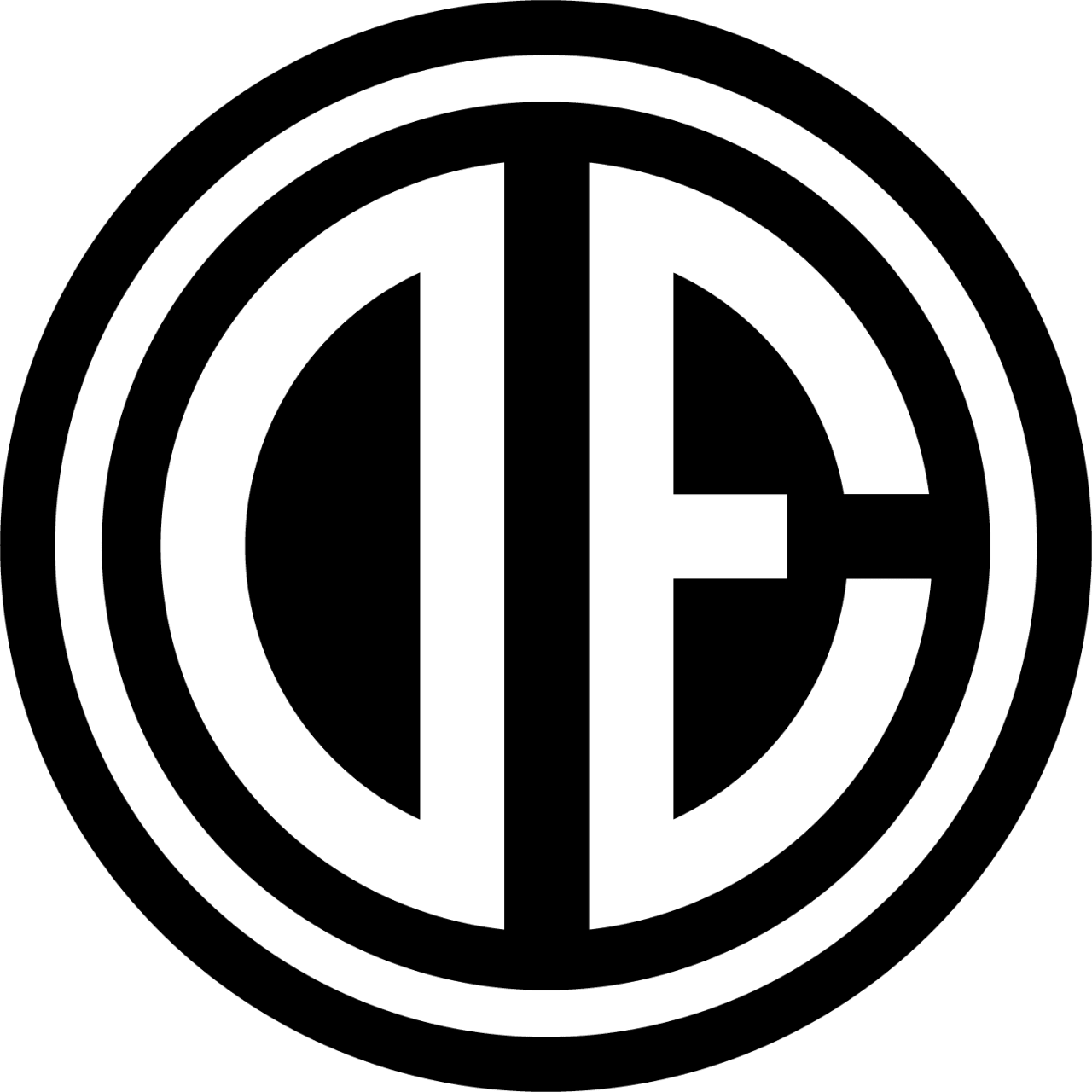 ---
May 2022
HAPPY MAY!
​​​​​​​
This month is definitely all about Art, Art and more Art in New York! Wow!

I have included some wonderful Gallery Shows as well an edited group of Art Fairs. The Fairs run two separate weekends. Week one is May 5th-8th and week two is May 18th-May 22nd. There are many exciting events that coincide with these two full weekends. I highly recommend you do a bit of research and enjoy seeing all the options.

Do not miss the activity you MUST experience which is to take a night and go to Flippers THE new hot roller rink at Rockefeller ! Have fun!

Some new restaurants have opened as well! Definitely go experience them. I am particularly excited about Ham & Sons and El Quiote! Have a beautiful May! Thanks!

ENJOY!

Be Safe! Be Healthy!

Let's live in a world filled with acceptance & love! Much Love to you & your families,

​​​​​​​​​​​​​​xoxoxoxox Patty

---
ART
​​​​​​​N EW O P EN I N G S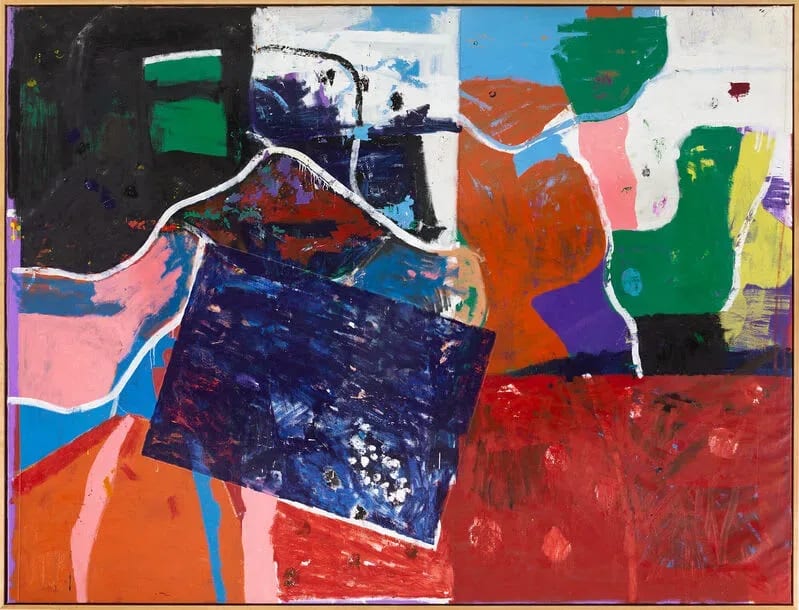 JOE BRADLEY
PETZEL
​​​​​​​456 WEST 18TH STREET (212) 680 -9467 .
Joe Bradley was born 1975 in Kittery, ME and currently lives and works in New York. The artist had his first gallery exhibition in New York after earning his BFA from the Rhode Island School of Design in 1999. It was just three years later that he had his first solo museum show at MoMA PS1.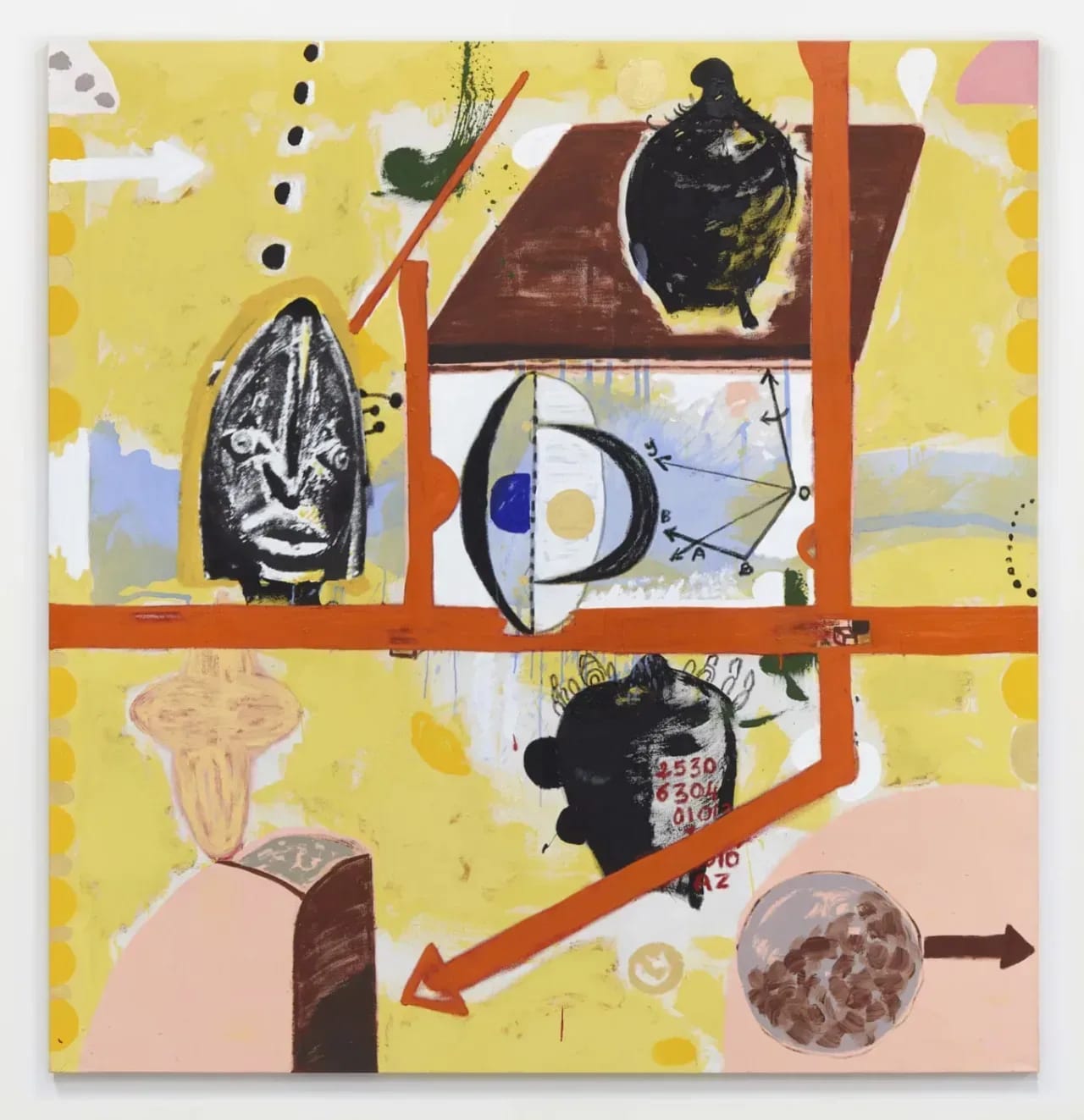 OUATWARA WHELLER
KARMA GALLERY
188 & 172 EAST 2ND STREET
4/23- 6/4
Ouattara Watts paints as if he is searching for a common root shared by all living things. The mathematics of a fractal are positioned next to abstract forms. Textile patterns, belonging to traditions from across the globe are studied and layered between paint. Strings of numbers are interspersed with symbols used in Vodou divination. Ancient knowledge collides with contemporary philosophy. Modigliani converses with Shango of the orisha pantheon.
Watts identifies himself as a "citizen of the world," a term which both expresses his life experience and his artistic practice. He grew up in the Ivory Coast, spent a decade in Paris and has lived in New York City for the past twenty five years, considering himself an American painter.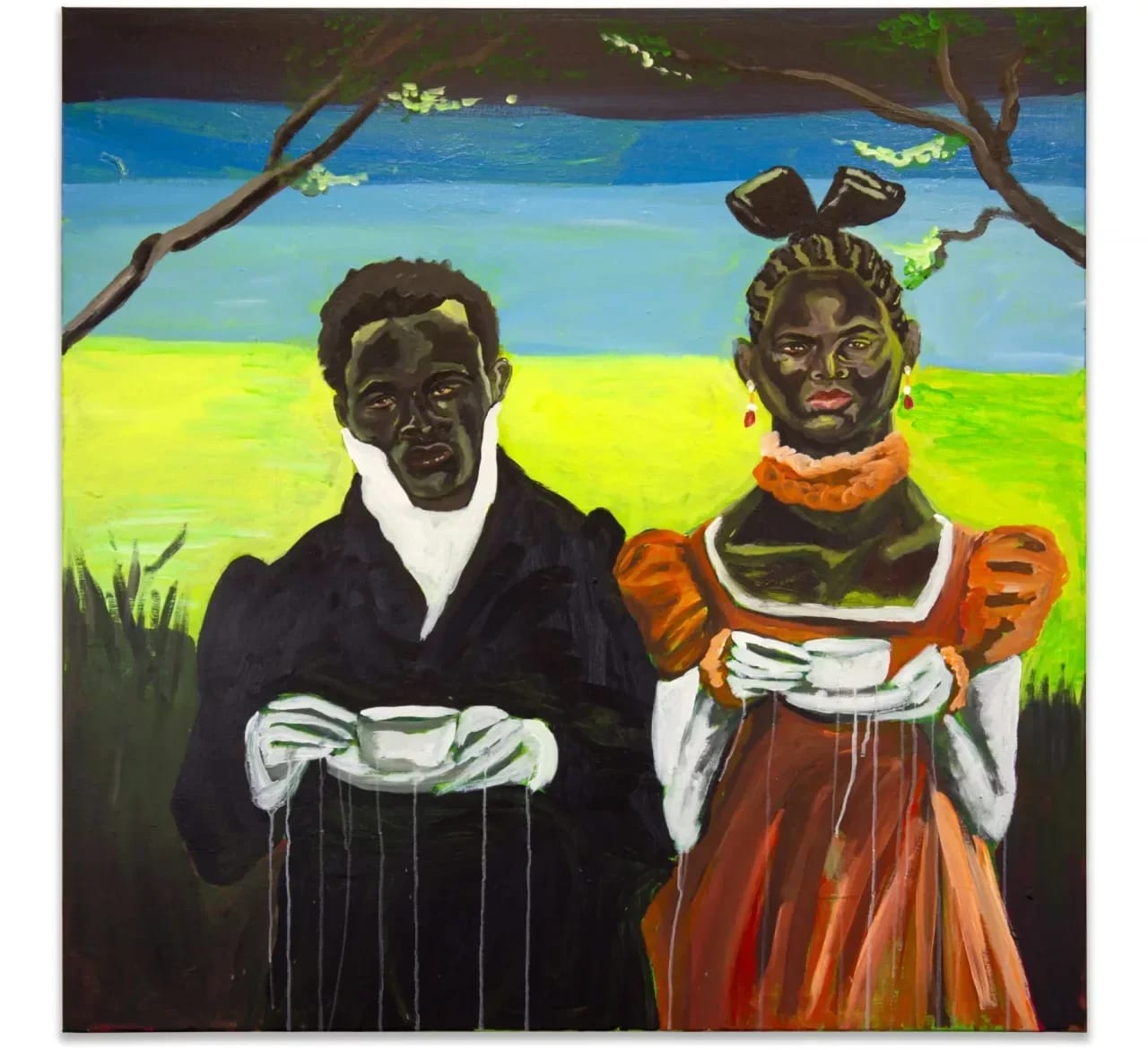 MARCUS BRUTUS MAIDEN VOYAGE
HARPERS
512 WEST 22ND STREET
​​​​​​​3/31- 5/14
Marcus Brutus (b. 1991, Silver Spring, MD) is a self-taught, New York City-based artist who holds a Bachelor of Science degree from St. John's University, Queens, NY. Brutus's painting Bus Stop appears on the cover of the anthology The Movement for Black Lives: Philosophical Perspectives, published in September 2021 by Oxford University Press.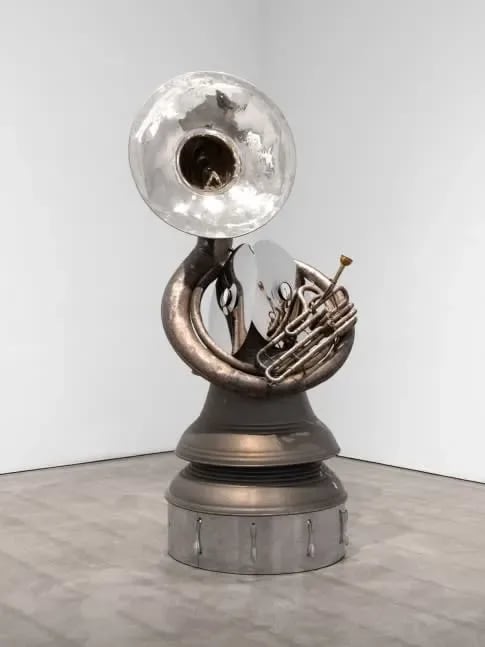 TERRY ADKINS
PAULA COOPER 524 WEST 26TH ST
APRIL 23-MAY 28 TH
This exhibition spans three decades of Adkins life. Terry Adkins (b. 1953, Washington, DC; d. 2014, Brooklyn, New York) established an interdisciplinary and frequently collaborative practice that encompassed sculpture, music, printmaking, and video. Engaging with the improvisatory spirit of free jazz, he sought to "find a way to make music as physical as sculpture might be and sculpture as ethereal as music is."
HAM & SONS
447 ROGERS AVENUE AT LINCOLN ROAD BROOKLYN, NY 11225
(718) 284 -0159
Han & Sons is an intimate, 20 seat neighborhood ham bar In Prospect Lefferts Gardens, Brooklyn. The menu is a celebration of the culture, heritage, and flavor of America's charcuterie, including a special section for various types of country hams, cured sausages, pâtés, as well as an extensive domestic cheese selection. Ham &Sons' exclusive all-American wine list highlights some of the most infamous and eulogized vintages from the '60s, '70s, '80s and '90s.
HANCOCK STREET
257 SIXTH AVE.
​​​​​​​(212) 645 -0193
If you are a New Yorker, you will find Hancock Street both a throwback and a beacon of good, old-fashioned taste . This is meant to be a classic old world establishment with classic food.
EL QUIOTE
HOTEL CHELSEA 226 WEST 23RD ST
El Quijote opened in 1930. The space that remains, though, has been handled with all the sensitivity any urban nostalgist could ask for. The room-length windmill mural, painted in calligraphic white strokes on a dark caramel- colored background, looks like a museum piece after its cleaning. The linoleum was lifted to reveal tiny ceramic floor tiles that are probably original. The white tablecloths are gone, and servers now wear soft cotton jackets instead of blazers, but the color is still as red as a bullfighter's cape."
INGA'S BAR
66 HICKS ST, BROOKLYN (917) 909 -1177
The rise of the Gastro Tavern!
TEAFAF
PARK AVENUE ARMORY MAY 6TH-10 TH
This is the eighth edition of TEFAF New York at the Park Avenue Armory May 6–10, 2022. The historic Park Avenue Armory is a prime Manhattan location and setting for the world's leading art dealers to showcase their work.
NADA
PIER 36
​​​​​​​SOUTH STREET MAY 5TH-8TH
NADA New York will showcase a diverse selection from 81 members and total of 120 galleries, art spaces, and non-profit organizations spanning 37 cities and 18 countries, including Paris, Tokyo, Istanbul, Kyiv, Buenos Aires, and Mexico City. The fair will also feature NADA Presents, the organization's signature programming series of conversations, performances, and events.
FUTURE ART FAIR
CHELSEA INDUSTRIAL 535 W 28TH ST.
​​​​​​​MAY 5-7 , 2022
Future Fair's second in person edition of the exhibition will take place at Chelsea Industrial, located in the gallery district at 535 W 28th Street. Offering the space for growth, the fair will host around 50 exhibitors in the ground floor venue. Accentuated by glass frontage, polished concrete floors and 18' high ceilings the new location offers ample room for exhibition space. The fair, known for cross gallery collaboration, will continue to work with partnered exhibitors in shared exhibition spaces.
INDEPENDENT
SPRING STUDIOS
50 VARICK STREETMAY
​​​​​​​5 - 8 , 2022
Independent offers a very good mix of established galleries along with emerging young galleries. For the 11th edition, you'll see a large number of solo and duo presentations. Sixty galleries and institutions are participating. This year a new collaboration with OBJECT & THING debuting at Independent. It's a collaborative presentation that builds upon Independent's history of presenting a wide range of artistic practices. Independent was conceived and initiated in 2009 with a consortium of like-minded commercial and non-profit galleries. The first edition took place in the former Dia Center for the Arts on West 22nd Street.
---
VOLTA
548 WEST 22ND STREET MAY 18 – 22, 2022
VOLTA Art Fair fosters galleries in staging ambitious solo and group presentations, refining the experience to its essential elements: the artists and their work. This focus on compelling visual statements by up-and-coming and established artists cultivates a vibrant and approachable environment of discovery for the engaged collector.
FRIEZE
THE SHED
545 WEST 30TH STREET MAY 18- 22
Frieze New York brings together the world's leading galleries to showcase ambitious solo, group and themed presentations by pioneering artists and offers the opportunity to not only discover up-and-coming talent but also engage with some of art history's most important figures.
​​​​​​​Following last year's sold-out edition, the fair will return to The Shed in Manhattan, from May 18 – 22, 2022. Frieze New York will feature over 65 major galleries with a strong representation from New York, celebrating the creative spirit of the city. The Frame section will also return, supporting galleries operating ten years and under to present solo presentations by today's most significant artists.
FLIPPERS
ROCKEFELLER CENTER
From April through October 2022 Flipper's the iconic rink at Rockefeller Center has been transformed in to a roller rink. A food truck serves up pizza, and upbeat music is blasting throughout. The brain behind it all is model-actor Liberty Ross whose father, Flipper, once operated
JANE & CHARLOTTE
Charlotte Gainsbourg makes her directorial debut with an elusive portrait of her mother, the French-English star Jane Birkin, at age 74Jane Birkin. An "It" girl of the 1960s and '70s, Birkin is known for starring in risqué art-house films and for her romance with Serge Gainsbourg, with whom she collaborated on a hit album before starting her solo singing career.
WHITE HOT
NETFLIX
White Hot: The Rise & Fall of Abercrombie & Fitch details the store's success and controversies. The documentary focuses on the rise in popularity of the brand after the arrival of CEO Mike Jeffries in 1992, and his practices which led to a 2003 class-action suit which alleged racial discrimination in the stores' hiring policies.
---
Market Report
Sales in Manhattan continued on a tear, setting records for the third straight quarter as the market catches up with the region. The quarter saw the highest number of sales for a first quarter in thirty-three years of tracking. Overall price trend indicators were higher than in the same period before the pandemic. Bidding war market share rose to the highest level in four years for the fourth straight quarter. Co-op median sales price posted significant annual gains for the fifth consecutive quarter and was higher than pre-pandemic levels. Condo sales were up by more than fifty percent annually to reach the most first-quarter sales in fifteen years of tracking. Luxury listing inventory fell annually for the third straight quarter and remained below pre-pandemic levels. The luxury market saw the second-highest market share of bidding wars in five years of tracking. New development price trend indicators continued to remain well below pre-pandemic levels. New development sales were nearly double year-ago levels, the fourth straight quarter of significant annual increases.

Record low listing inventory in Hamptons and North Fork held back potential sales throughout 2021 as demand remained elevated. As a result, Hamptons average sales price rose to a new high as median sales price reached the second-highest on record. With the skew to the Hamptons high-end, total sales dollars rose to a new record, exceeding the year-ago high watermark. Nearly one out of four Hamptons sales went to a bidding war, nearly double the prior year's record.

North Fork's median and average sales price rose to new highs while sales slipped from the prior-year high to the second-highest on record. North Fork listing inventory fell sharply to a new low, overpowered by demand. Nearly four out of ten North Fork sales went to a bidding war, nearly double the prior year's record.