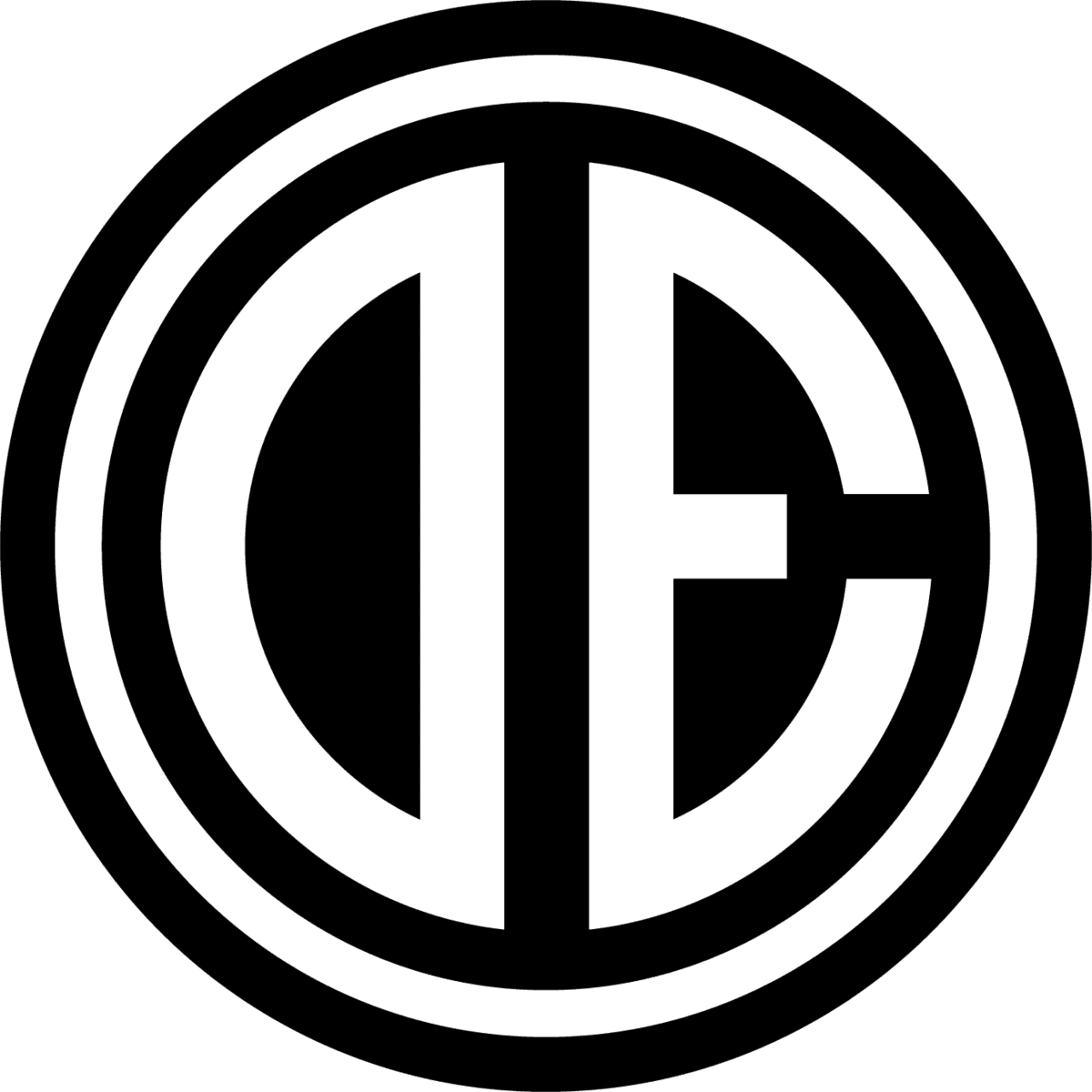 ---
Wow!
It's March! I cant believe it! So shocking! The weather is finally starting to clear.
In this months edtion of CityNotes, I have included a little refresh. There is some great art opening this month......
Actually too much to include in this report! A few fun restaurants to try!
And something Im really excited about is On Sugarland. This play is on my to do list! A must see for me!
I have also included 3 Reports on Real Estate.
The Decade Report which you may find interesting. A Brooklyn & Palm Beach recap of Sales.
Enjoy! Sorry for the shorter report this month! SO BUSY ITS HARD TO FIT THIS IN!
Much Love to you & your families. We are sending Prayers for Peace.
Be Safe! Be Healthy!
xoxoxoxox
Patty
---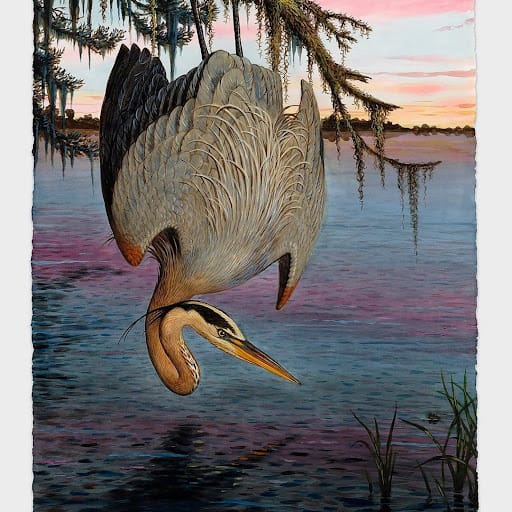 Walton Ford
GAGOSIAN
555 WEST 24TH STREET, NEW YORK MARCH 11 TH- APRIL 23
+1 212 741 1111
HOURS: TUESDAY–SATURDAY 10–6
I adore Walton Ford! Im so excited for this show! Walton Ford's expansive watercolor paintings capture traditional natural history. Ford draws on his extensive research into disparate visual and written sources, including naturalists' illustrations and dioramas, scientific field studies, explorers' accounts, and zookeepers' manuals, as well as fables and mythology & historical art.I
Ford was born in 1960 and grew up in the Hudson Valley, New York. Today, he lives and works in New York City. He attended the Rhode Island School of Design in Providence, graduating in 1982.
​​​​​​​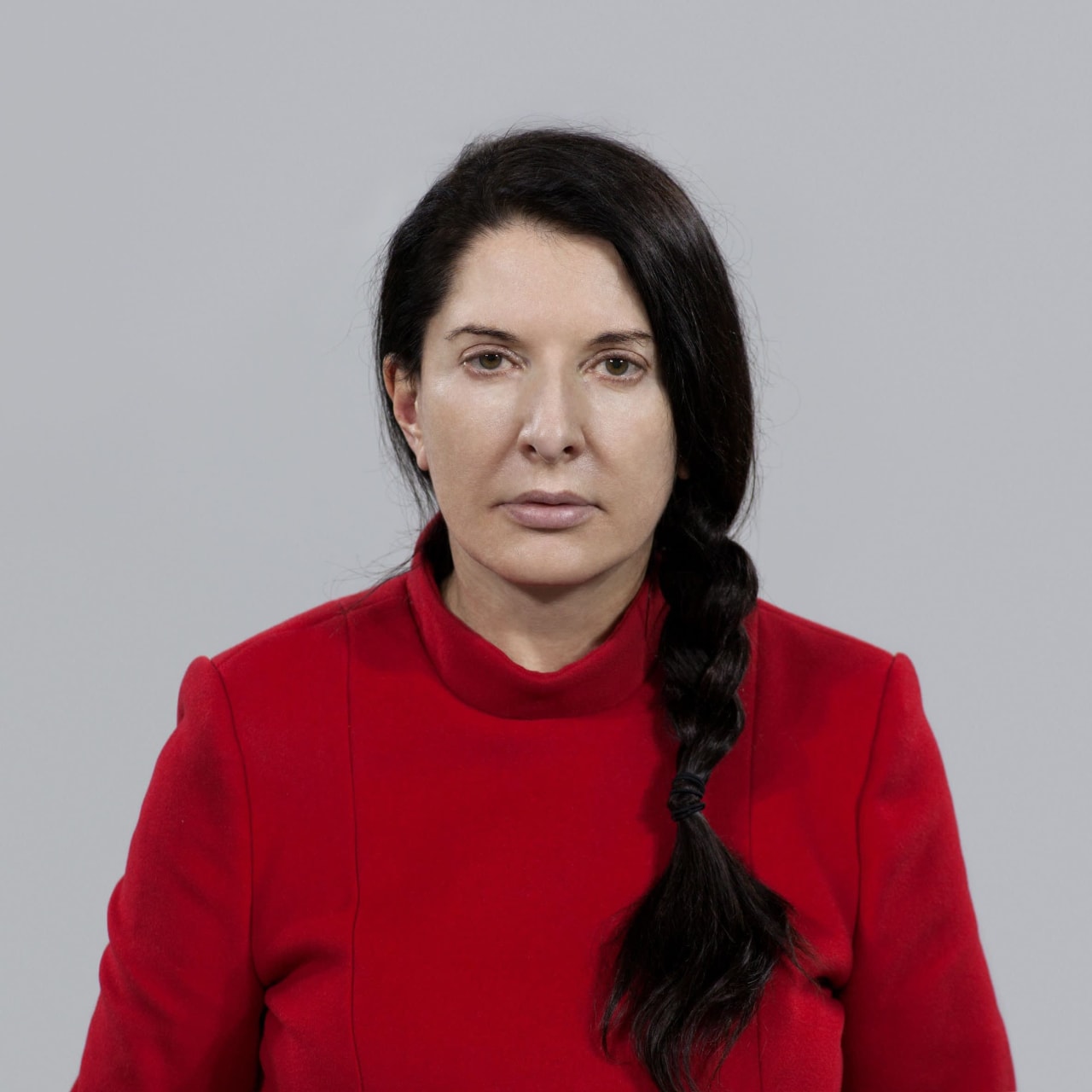 Marina Abramovic | Performitive
SEAN KELLY 475 TENTH AVE
​​​​​​​MARCH 4- APRIL 16
I remember going to Florence with Robert and seeing a museum exhibit of Abramović. I was so taken by her breath of work. Sean Kelly Gallery is showing Performative, Marina Abramović's ninth solo exhibition at the gallery. Presenting four distinct turning points in Abramović's five-decade career, the exhibition chronicles both the development of her oeuvre and how it has influenced performance art globally. The earliest work in the exhibition, in the main gallery, will feature Abramović's iconic early performance, Rhythm 10, 1973. Also in the main gallery will be Abramovic's acclaimed 2010 MoMA performance, The Artist is Present, represented by a video installation.

​​​​​​​The front gallery will include a selection of Abramović's "transitory objects," which visitors to the exhibition can use. A screening of Abramović's film the Seven Deaths, will be in the lower gallery. Presented together, these different bodies of work demonstrate how Abramović has shaped the trajectory of performance art over the last five decades and changed the public's perception of and interaction with this art form.
​​​​​​​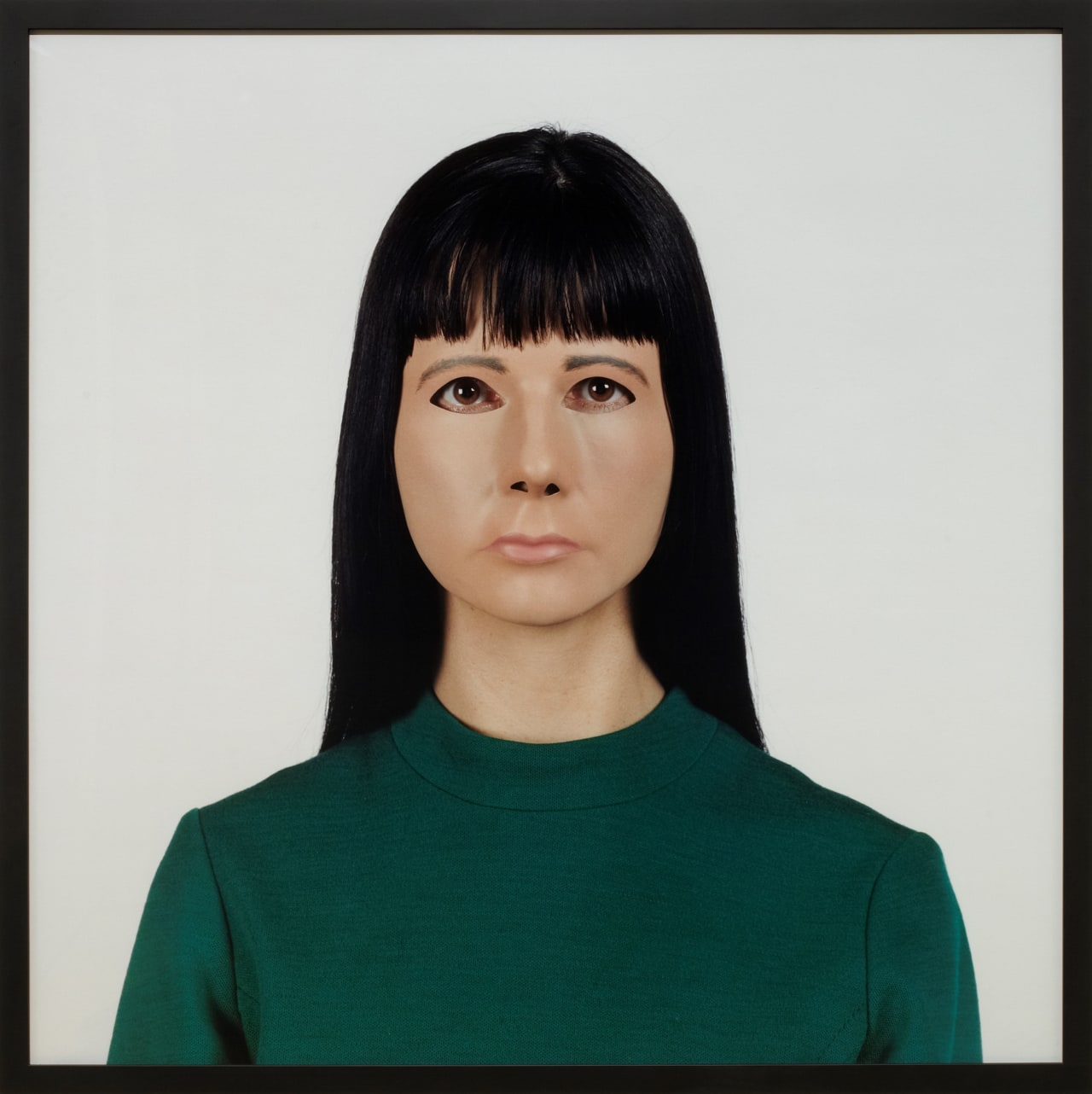 Gillian Wearing | Wearing Masks
GUGGENHEIM MUSEUM 1071 FIFTH AVE
​​​​​​​TILL 6 /15/22
An artist hignly influenced by Abramović. Gillian Wearing's photographs, videos, sculptures, and paintings probe the tensions between self and society in an increasingly media-saturated world. Gillian Wearing: Wearing Masks is the first retrospective of Wearing's work in North America. Featuring more than 100 pieces, the exhibition traces the artist's development from her earliest Polaroids to her latest self-portraits, all of which explore the performative nature of identity.
​​​​​​​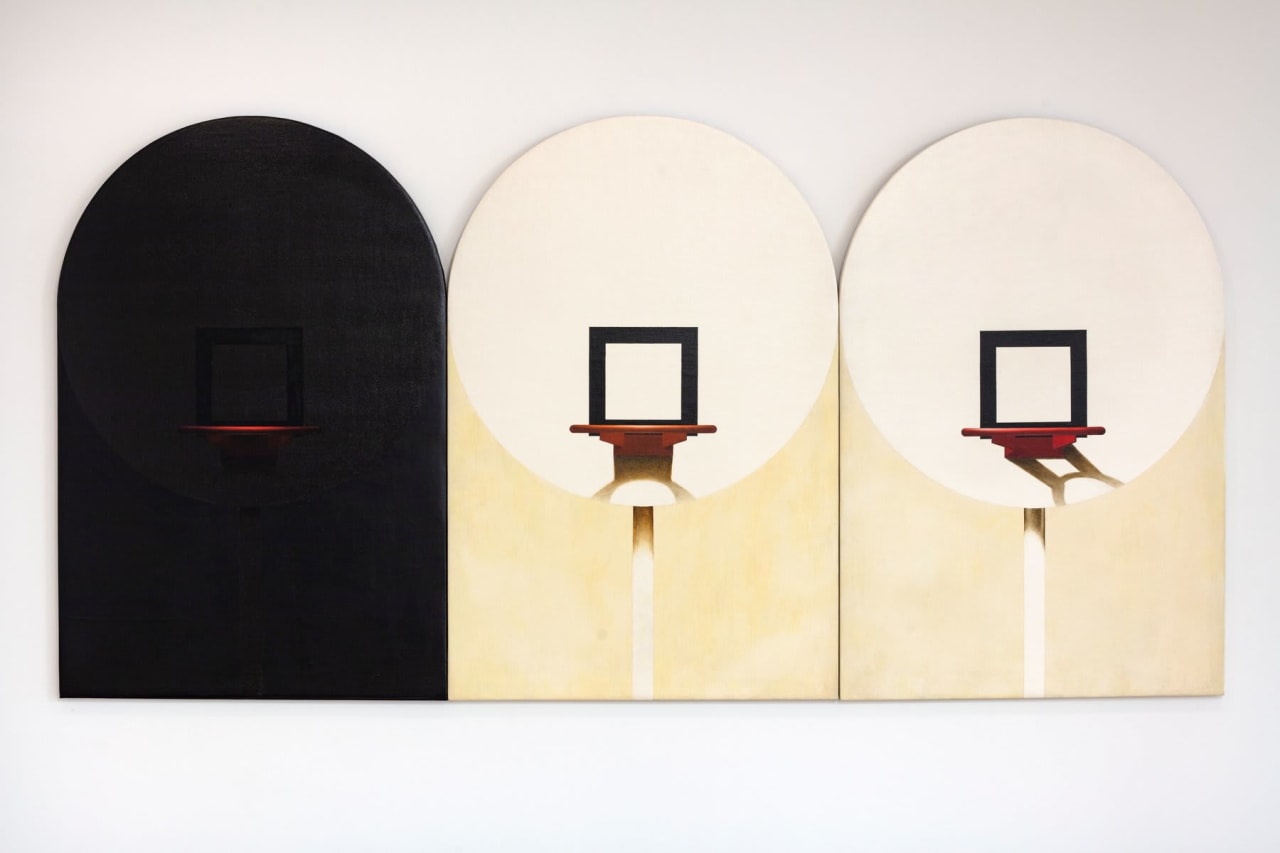 Barkley Hendricks | In the Paint
JACK SHAINMAN
513 WEST 20TH STREET NEW YORK, NY 10011
​​​​​​​FEBRUARY 24 – APRIL 30, 2022
Jack Shainman presents In the Paint, an exhibition of rarely presented work by Barkley L. Hendricks which features Hendricks's basketball themed paintings, related photography, works on paper, and personal sketchbooks.
This early body of work is an exploration and interpretation of abstraction from the perspective of an artist whose practice was deeply interested in social community and representing the idea of Blackness. Created mostly in the late 1960s between his years as a student at Pennsylvania Academy of the Fine Arts and Yale University, the paintings are a formative study of minimalism—an investigation of light, color, line, and geometry based in the shapes of the game and inspired by Hendricks's own love of basketball and its presence in his community.
---
FOOD
NEW OPENING AND REOPENINGS
The Pebble Bar
67 W. 49TH STREET
Pebble Bar is on the 2, 3, and 4th floors of a legendary townhouse at Rockefeller Center. Formerly a watering hole named Hurley's (1892-2000), the space has a storied history. Hurley's was long known for famed regulars like Johnny Carson, who had a personal back entrance, novelist Jack Kerouac, whose writing on Hurley's inspired the Pebble Bar name, David Letterman, who regularly filmed on-air on the third floor, and decades of Saturday Night Live cast and staff, who dubbed the space "Studio 1-H."
Pebble Bar, launched in Hurley's spirit, opened in February 2022 from partners, friends and longtime New Yorkers Matt Kliegman, Carlos Quirarte, Matthew Charles, Noah Bernamoff and Julian Brizzi — whose award-winning hospitality projects include The Smile, The Georgia Room, The Jane Ballroom, Grand Army, Celestine, Ray's, Rucola and Black Seed Bagels — and John and Christine Gachot of AD100 design firm Gachot Studios, whose projects include Glossier's Soho flagship boutique, Marc Jacobs' West Village townhouse, and Detroit's Shinola Hotel.
The Bunker
99 SCOTT STREET
BROOKLYN, NY 11237
​​​​​​​718.386 .4282
Bunker offers homestyle Vietnamese street food that Head Chef Jimmy Tu was raised on. The menus highlight revamped dishes based on traditional recipes that have been passed along through generations.
Dame
87 MACDOUGAL ST
Great FISH! English Inspired! No more than two dozen people can squeeze into its dining room in a pinch, and some will sit facing the chef, Ed Szymanski, as he works at the stove.
Sitting outdoors like a guest at a lawn party, you can order what the menu calls "a proper Pimm's Cup." These are excellent.
Una Pizzeria Napoletana
175 ORCHARD STREET
646.476 .4457
Located in New York's Lower East Side, Una Pizza Napoletana is the sixth iteration of Anthony Mangieri's pizzeria. Since the beginning, the focus has been on the naturally-leavened, wood-fired pizzas. YUM!
On Sugarland
NEW YORK THEATER WORKSHOP FEBRUARY 5 , 2022 —MARCH 20 , 2022
DON' T MISS THIS! Sugarland is on precarious soil—three mobile homes line a southern cul-de-sac replete with years and years of decorative folk-art treasures and keepsakes. Young Sadie calls on generations of matriarchal
ancestors to find the truth about her mother while the denizens of Sugarland rise each day to holler for the dead—conscripted soldiers lost to a greedy war—in a ritual reclamation of timeless grief.
This sweeping new work from Obie Award-winning playwright Aleshea Harris (Is God Is, What to Send Up When It Goes Down) is at once a spectacular pageant and spirited meditation on remarkable people transcending difficult circumstances. On Sugarland brings joyous life to communal healing with a glorious ensemble of 14 performers in a production directed by Obie Award winner, NYTW Usual Suspect & former 2050 Fellow Whitney White (What to Send Up When It Goes Down) and choreographed by Raja Feather Kelly (Hurricane Diane, The House That Will Not Stand)
Market Report
Manhattan co-op and condo sales more than doubled year over year as the housing market was the last in the region to boom. As a result, median sales price rose to its second-highest level in thirty-two years of tracking. Listing inventory fell sharply year over year but was consistent with the two-decade average. The market was moving at its fastest pace since 2015 due to surging sales and falling listing inventory. Over the decade, the number of four+ bedrooms sales rose at twice the rate, or higher, ofany other size category. Since 2012, the median sales price rose the most of all size categories. Low mortgage rates and strong economic conditions for homebuyers fueled unusually heavy demand.

Price trends in Brooklyn continued their streak of setting records as sales surged. Median sales price reached a new record for the sixth time in the past seven quarters. Year over year sales growth above the $1 million threshold was triple the growth rate below the same threshold. One in five-borough sales closed above the last asking price.

The demand momentum across the regions was unprecedented in the fourth quarter, continuing to be fueled by low mortgage rates, a low tax environment, and the potential opportunities created by remote work. However, listing inventory declines are accelerating, unable to keep pace with heavy demand. As a result, potential sales have been restrained by lower supply, driving housing prices higher.