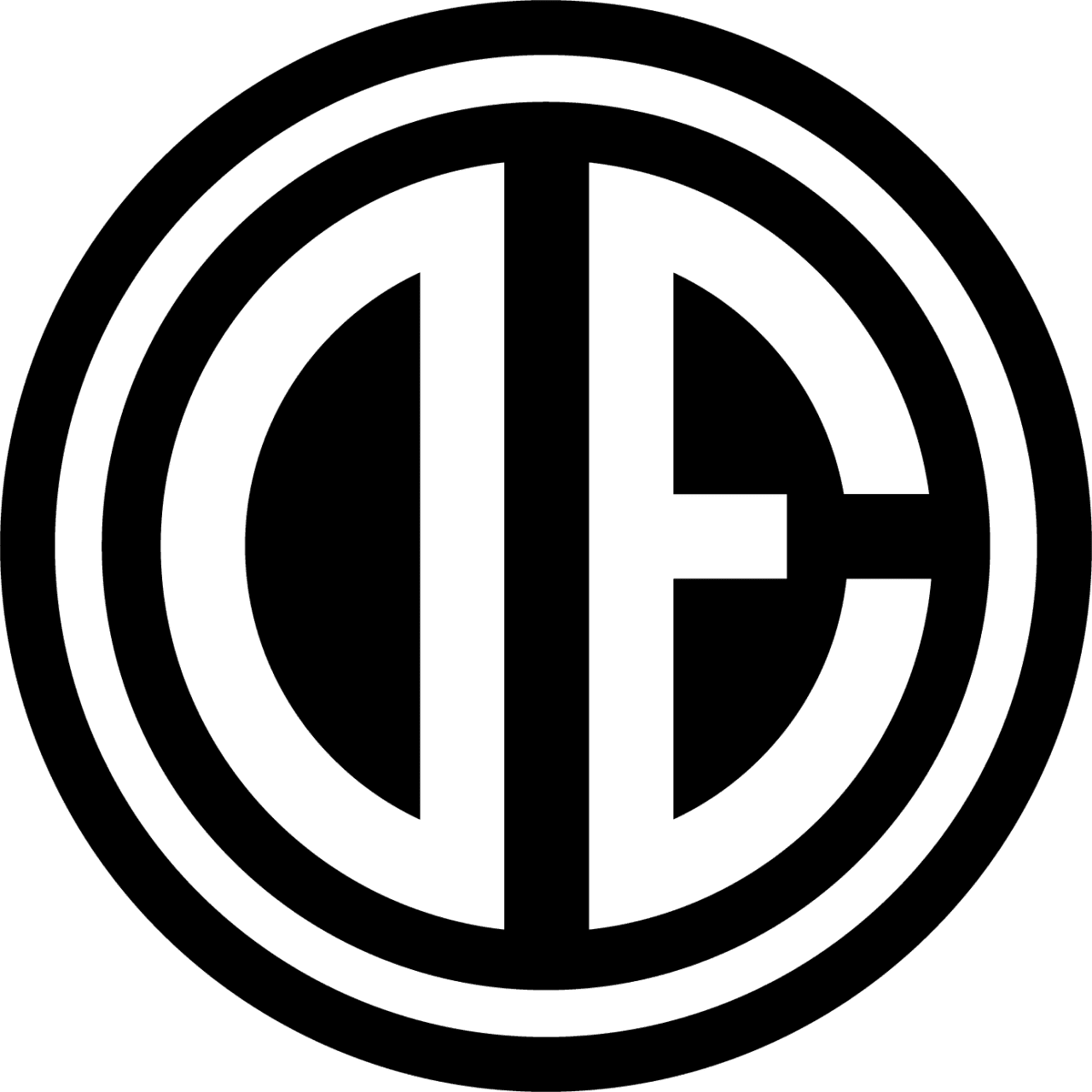 ---
March is all about Rejuvenation, Wellness & Health
City notes has hopefully become an indispensable guide on what is exciting, provocative, beautiful and/or delicious in New York City. As I think you know, I have grown up, worked and played in New York for most of my life and look forward to sharing my personal favorites and perspectives with you. A report on this month's must-see events, venues and activities in NYC with a special focus on: art, food, design, and real estate quarterly reports, updates and exclusives.
I don't know about you but I cant wait for Spring to come.I am looking at March as a rebirth month. This month I am most interested in taking care of ourselves and souls.I have tried to include exciting new Art Exhibits, Healthy Spots to stop into for breakfast, coffee and lunch breaks and a section to focus on how to take care of yourself.
Enjoy!
---
BASQUIAT

BRANT FOUNDATION 421 EAST 6TH STREET
This month, The Brant Foundation will present a solo exhibition of works by Jean-Michel Basquiat to celebrate the inauguration of its new space in New York City's East Village. The space occupies a century-old building originally designed as a substation for Consolidated Edison. The building served as the home and studio of famed artist Walter De Maria. The former substation is 16,000-square-foot building that features 7,000 square feet of exhibition space arrayed across four floors. The project includes two new gardens adjacent to the structure and a landscaped roof terrace.
The Basquiat Show was in Paris at the LV Foundation and its a must visit! As of today the show is completely sold out but go on line immediately to get on the wait list!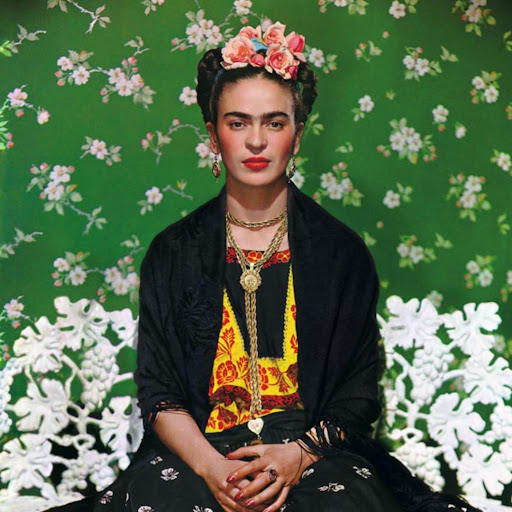 FRIDA KAHLO
BROOKLYN MUSEUM OF ART 200 EASTERN PARKWAY BROOKLYN
Mexican artist Frida Kahlo's unique and immediately recognizable style was an integral part of her identity. Kahlo came to define herself through her ethnicity, disability, and politics, all of which were at the heart of her
work. Frida Kahlo: Appearances Can Be Deceiving is the largest U.S. exhibition in ten years devoted to the iconic painter and the first in the United States to display a collection of her clothing and other personal possessions, which were rediscovered and inventoried in 2004 after being locked away since Kahlo's death, in 1954.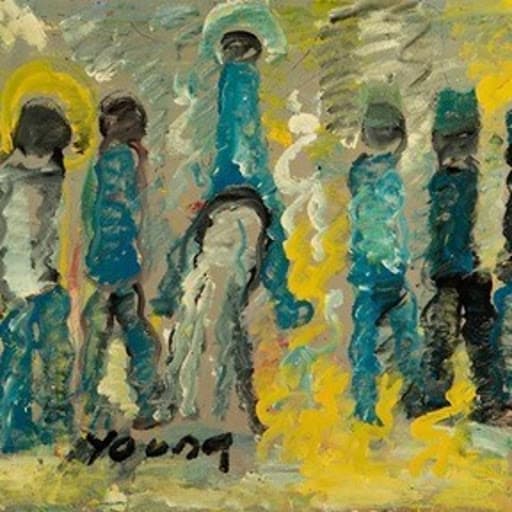 PURVIS YOUNG
SALON 94 FREEMENS
1 FREEMAN ALLEY
Salon 94 is presenting an exhibition of paintings and artist's books by the late Purvis Young. After years of being labeled an "outsider artist", Young's beautifully rendered expressionist tableaux have captured the zeitgeist and imagination of contemporary audiences worldwide. With a major exhibition of his work on view at The Rubell Family Collection in Miami and a special exhibition to be held during the Venice Biennale,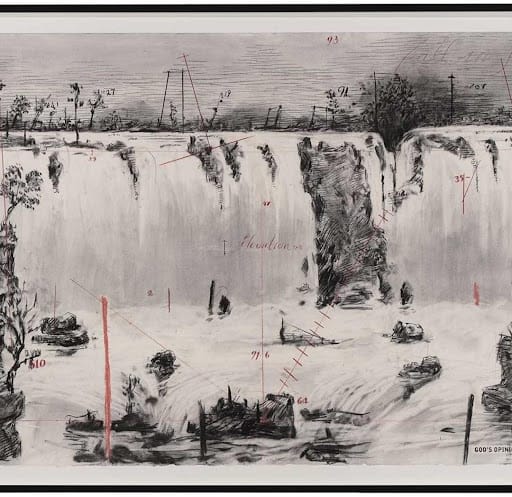 WILLIAM KENTRIDGE
MARIAN GOODMAN GALLERY 24 WEST 57TH STREET
Let Us Try for Once opened March 1st, an exhibition of new film, drawings and sculpture related to three major performance projects from the past two years. These include the epic The Head & the Load, ( City Notes suggestion) recently shown at the New York Armory in December 2018 following its premiere at the Tate Modern London; the celebrated production of Alban Berg's opera Wozzeck, directed by Kentridge and comes to The Metropolitan Opera in the 2019-2020 season; and Ursonate¸a performance of Kurt Schwitters' 1932 sound poem of the same title.
---
FOOD
HEALTHY EATING & DRINKING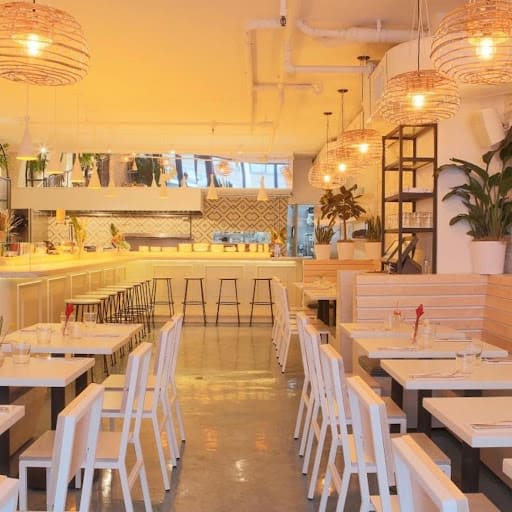 TWO HANDS
NOLITA 164 MOTT STREET TRIBECA 251 CHURCH STREET
Taking inspiration from Australia's culinary scene and relaxed beach side lifestyle, Two Hands aims to be a place for the community near and far to come unwind in the light-filled space.Two Hands is a community-focused cafe that strives to create nutritious, simple and delicious food paired with exceptional coffee. Two Hands is a great escape to start you Spring care free and healthy attitide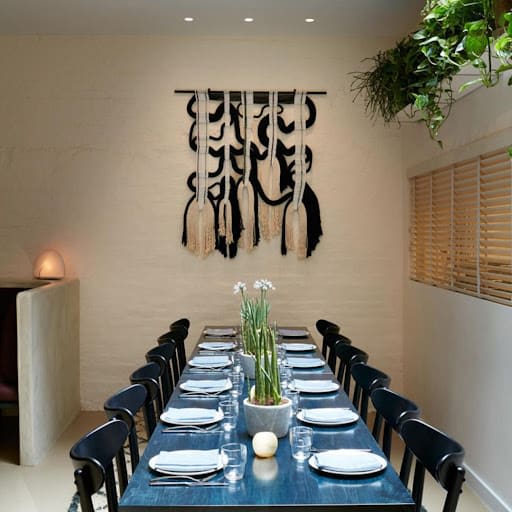 NIX
72 UNIVERSITY PLACE
Nix is a restaurant from Michelin-starred chef John Fraser and James Truman. With the belief that eating vegetarian or vegan should feel more celebration than sacrifice, Nix features dishes that are seasonal, shareable and highly flavorful. Innovative cocktails, house made sodas and an affordable, adventurous wine list complete the menu, all served in a lively Greenwich Village . Nix is owned by one of may favorite spots, Narcissa. Don't forget to pre-order the quartered pineapple roasted for 20 minutes in the tandoori oven, then brushed with tamarind glaze.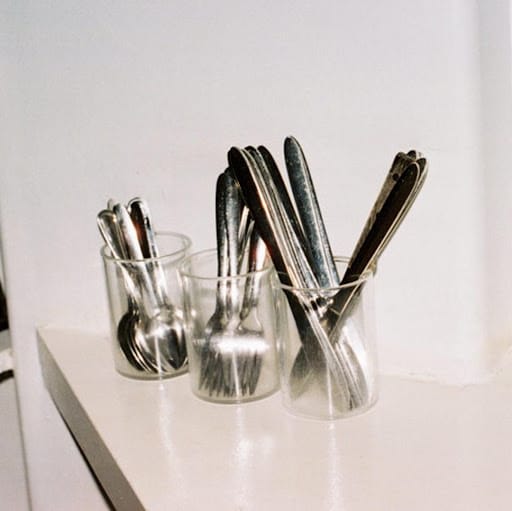 DIMES
RESTAURANT 49 CANAL STREET MARKET 134 DIVISION STREET
I discovered Dimes a few years ago. A dear friend of mine and I stopped by while hitting the Lower East Side Galleries.
The food at Canal Street Dimes is the same as it was at the original on Division Street. The Acai bowls are fantastic! Its a great spot for brunch. You actually feel as though everyone there is part of the community. Try to stop by the Market as well on Division Street.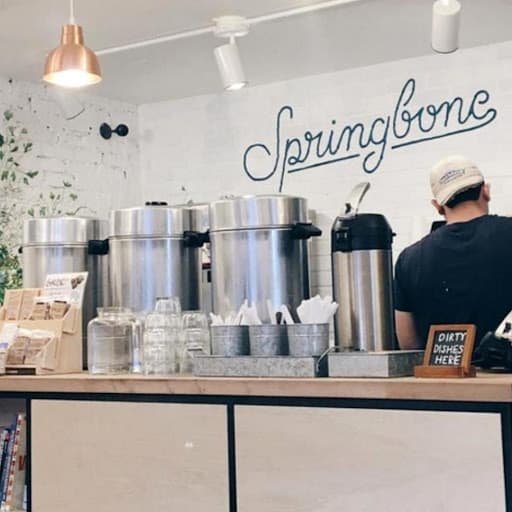 SPRING BONE KITCHEN
90 WEST 3RD STREET
74 PEARL STREET
Springbone was born to fill an essential need: providing nourishing food that respects your body and the animals and farmers that supply us.Their menu is made up almost entirely of organic vegetables, fruits and 100% free-range/grass-fed meats. At Springbone they believe real food. No GMOs, antibiotics, refined sugar or canola oil. The categories they focus on to increase your health and well being are:
Collagen and Gelatin
Maximum collagen = glowing skin, hydrated joints, stronger nails & a happy gut Amino Acids Glycine and Proline
This helps promote gut health and digestion, better immune system and muscle repair, and sleep
---
DESIGN
CHICSPA , RELAXATION & REJUVENATION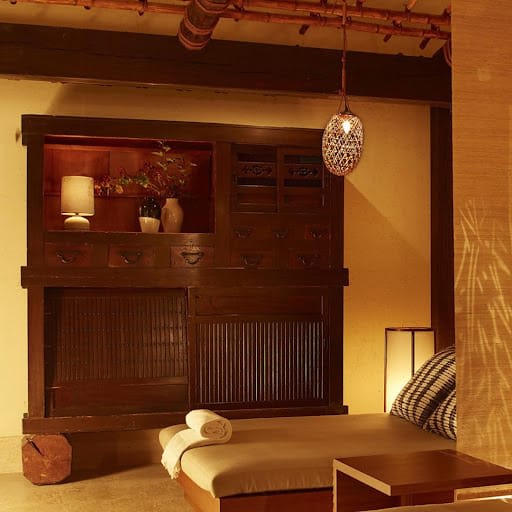 SHIBUI SPA
THE GREENWICH HOTEL 377 GREENWICH STREET
Their philosophy is one of balance—balance between the traditional and the modern and between nature and city. To enter Shibui is to be embraced by wood, water, and stone—much of it with a storied past—and their treatments are rooted in the same simplicity and reverence for nature. Their practitioners, who are experts in ancient as well as contemporary healing techniques, approach their craft as art—with devotion, dedication, and compassion One of my favorite gifts is a to purchase gift certificate to the spa which you can easily do on line.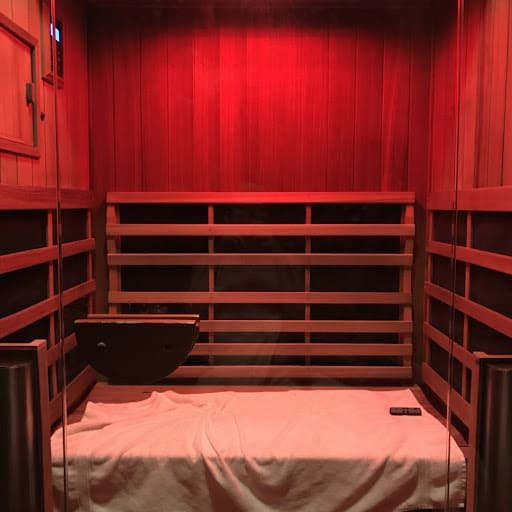 HIGHER DOSE
11 HOWARD HOTEL
MULTIPLE EQUINOX LOCATIONS
THE WILLIAM VALE HOTEL, 4TH FLOOR 111 NORTH 12TH ST. BROOKLYN
Everyone is talking about Infared Saunas,Chromotherapy and Cryo Facials. Higher
Dose is a one stop shop in multiple locations. Below are some of the redeemable benefits which will restore your inner soul.
INFARED SAUNA:
​​​​​​​They are a full body experience.The benefits of their saunas included their ability to heat your body, detoxify , boost the immune system, calm your nervous system, pain relief, collagen boosting, anti-aging, skin purification, cell health, and improved circulation
CHROMOTHEREPY:
Chromotherapy, or color therapy, is the science of using colors to adjust body vibrations to frequencies that result in health and harmony. Light therapy is also a growing treatment for anti-aging and anti-acne. I
CRYO FACIAL:
​​​​​​​Lay down and chill for 10 minutes while cryogenically cooled air is blown onto your face. This relaxing process stimulates skin cell grow, reduces inflammation/wrinkles/pore size, and gives your face an instant glow.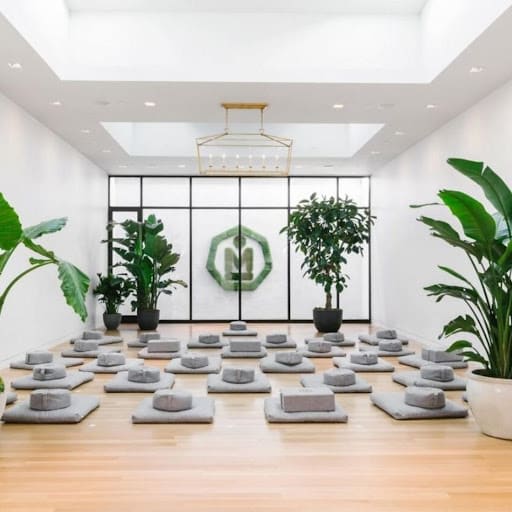 MNDFL
GREENWICH VILLAGE 10 EAST 8TH STREET UPPER EAST SIDE 239 E. 60TH STREET WILLIAMSBURG 208 N. 8TH STREET
MNDFL is a meditation studio. MNDFL exists to enable us to calm our minds of all the outer chatter and to help us to feel relaxed. MNDFL is a great way to take 45 minutes and balance your inner self. I was completely revitalized and energized by my session. You can do group sessions as well as one on one personalized sessions. MNDFL is in multiple locations and can be a great during a lunch break or after work.
---
Predicting what the next 12 months have in store for our clients and customers has proved to be an interesting process. The multitude of global, political and economic issues addressed on this page a year ago, continue unresolved and have become increasingly more complex.
Nevertheless, we remain optimistic about the year ahead. While there may be challenges, there will also be considerable opportunities as markets shift. In this year's edition of The Wealth Report we highlight residential and commercial markets across the world that offer opportunities and options for those looking to invest in property.