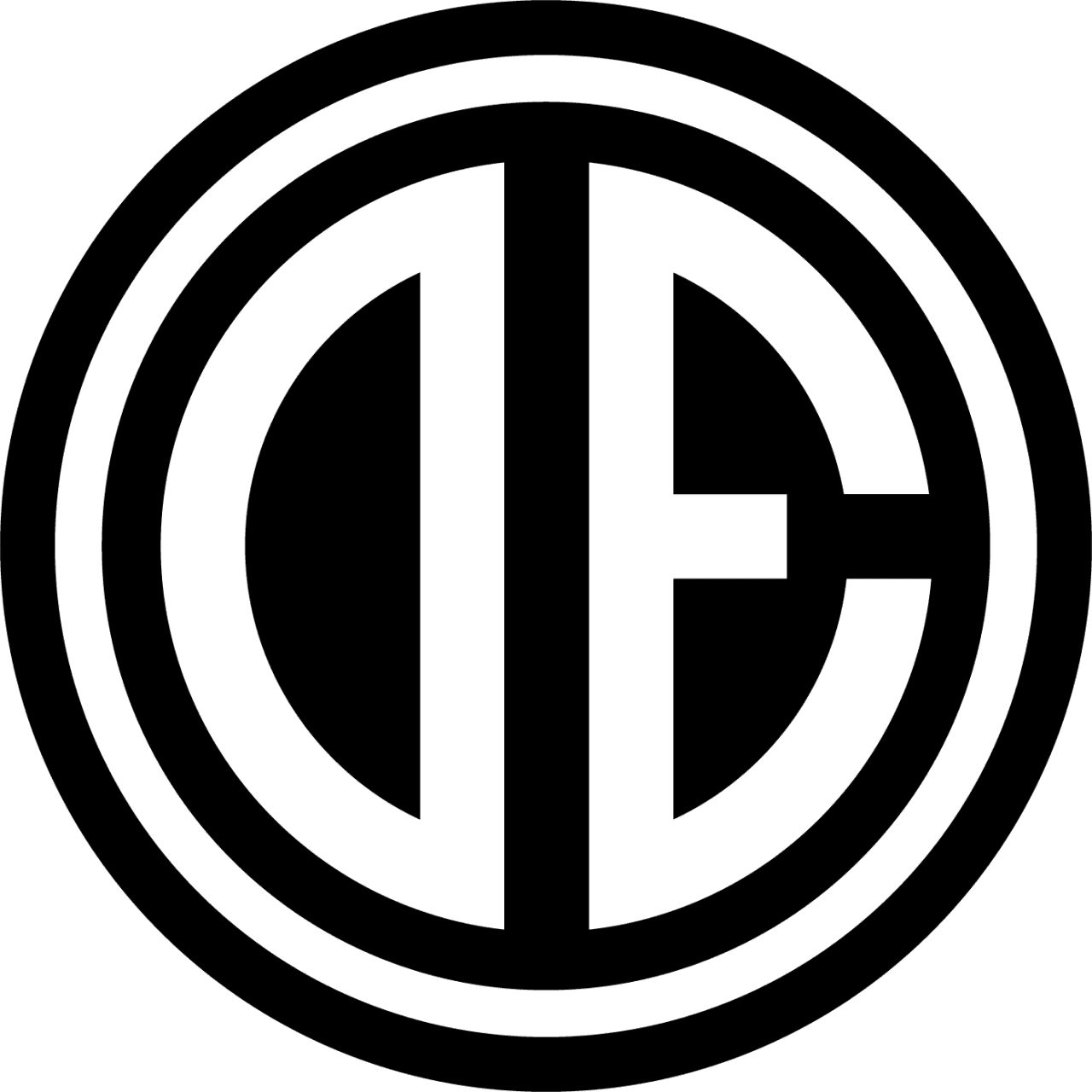 ---
---
Happy Father's Day to you and your family!
This months CityNotes is dedicated to all the wonderful fathers out there! There are also a few fun new spots and exhibitions to experience. I genuinely feel as though everything is starting to open up.
The streets are busy! The stores are bustling!
The Galleries and Museums are starting to have more traffic AND
New Restaurants are actually OPENING! Hooray! SO excited!
Ready for summer! Ready for great weather!
Ready for health and safety!
I have included 4 new exhibitions but would like to bring special attention to the new Nicola Vassell Gallery which has JUST opened with an exciting new exhibit!
New restaurants are actually opening which is thrilling.... we are all ready to dine out and have new experiences... Jolene is exciting as I adore Joseph Leonard and even through the pandemic loved eating there in their outside area! Bring your father for Fathers Day!
I also thought it may be nice to include some Fathers Day gift ideas. Whether your father loves gardening, champagne, wine, a good barber shop, or just a great classic sweater. There's an assortment to choose from!
Literally every category in this months Citynotes can be used for the upcoming Father's Day! Be Safe! Be Healthy!
Be Grateful! Help a friend!
Love to you and your family!
Patty

xoxooxox
---
ART
NEW SHOWS THROUGH END OF JUNE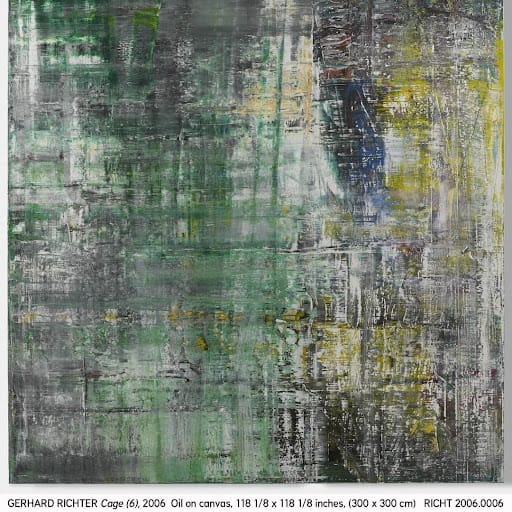 GERHARD RICHTER CAGE PAINTINGS
GAGOSIAN
​​​​​​​APRIL 19–JUNE 26, 2021 541 WEST 24TH STREET
Characterized by their large scale the six Cage paintings (2006) are constructed from intersecting lines, fields, and swaths of color applied with a broad squeegee. The paintings are titled after influential composer, artist, and philosopher John Cage (1912–1992), whose music Richter was listening to when he produced the series.
Shown in conjunction with the Cage paintings is a group of abstract drawings Richter made in a single, characteristically intensive working session during the summer of 2020.
These paintings and drawings are amazing and wonderful to behold in person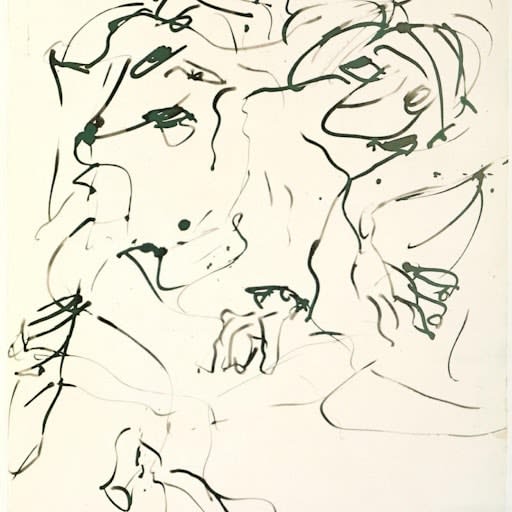 WILLIAM DE KOONING DRAWINGS
MATTHEW MARKS GALLERY 526 WEST 22ND STREET THROUGH JUNE 26
This exhibition features thirty-two works spanning Willem de Kooning's long career. Several drawings from the 1930s and early 1940s exemplify the tension between abstraction and figuration.
Widely celebrated for his skilled draftsmanship. In the mid-1960s he used experiments like drawing with his eyes closed to break old habits and discover new means of expression. As de Kooning famously said, "Even abstract shapes must have a likeness."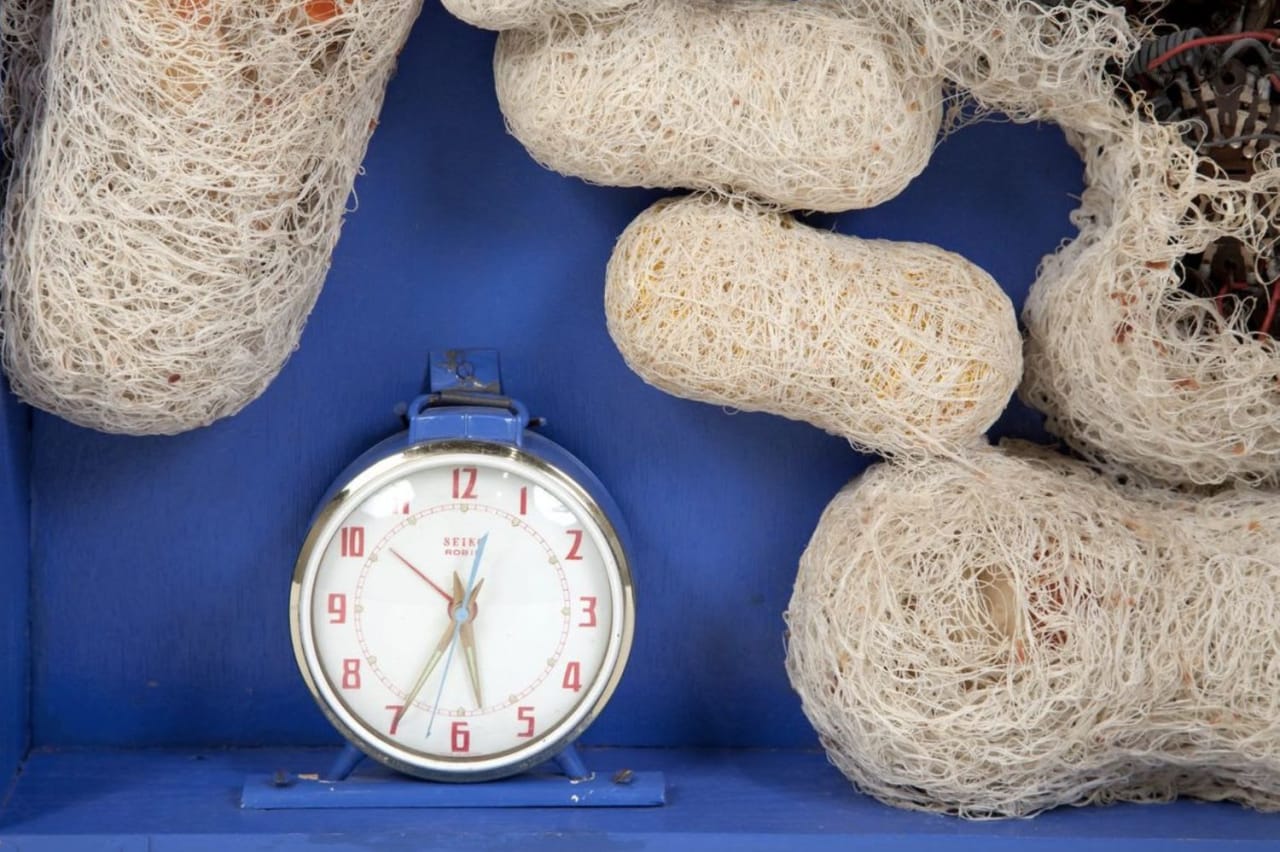 TETSUMI KUDO METAMORPHISIS
HAUSER & WIRTH
5 MAY – 30 JUL 2021
542 WEST 22ND STREET
In a wide-ranging practice spanning four decades, Japanese artist Tetsumi Kudo (1935 –1990) explored the human experience. The exhibition at Hauser & Wirth opens with examples from Kudo's cubes and dice. Using found and purchased objects he filled small boxes with among other things, plastic dolls, kitchenware, clocks, cocoons (or objects wrapped in cocoons), and a proliferation of fragmented body parts that he constructed in paper mâché and cotton. The dice serve as metaphors for the randomness of fate, and Kudo uses their interiors to present viewers with a portrait of themselves as they are.

​​​​​​​From 1965 to 1981, Kudo made works with small animal cages, his longest sustained engagement with a form. olled by a larger organizing system.
In 1967, Kudo began a series of works he called 'cultivations.' These artificially colored spatial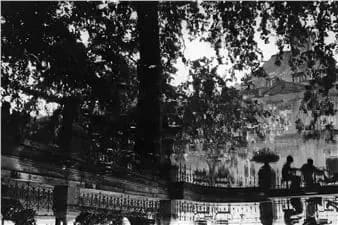 MING SMITH EVIDENCE
NICOLA VASSELL GALLERY 138 TENTH AVENUE
TUESDAY - SATURDAY 10 - 6
At a moment when equity and diversity have become paramount in the art world,Nicola Vassell, a former director of both the Pace and Deitch Projects galleries , has opened her own exhibition space on Tenth Avenue, planting her flag as a rare contemporary art gallery owned by a Black woman in the heart of Chelsea.The first exhibition she is present ing is by Ming Smith: Evidence, this is the first presentation by the artist in New York in over four years.
Evidence features a combination of rare, vintage silver gelatin and never-before- archival prints, spanning the arc of Smith's fifty-year career. The assembled pictures exemplify the artist's keen, enduring eye and her use of the photographic medium to depict charged atmospheres and surreal states with a cast of evocative landscapes, blurred silhouettes, dynamic street scenes and revered cultural figures including, Brassaï, Grace Jones and Sun Ra
Ming Smith became a photographer when she was given a camera at a young age. She was the first female member to join Kamoinge, a collective of Black photographers in New York in the 1960s who documented Black life. Her work was first published in the Black Photographer's Annual in 1973 and she would go on to be the first Black woman photographer to be included in the collection of the Museum of Modern Art.
---
BANDIT
44 BEDFORD STREET
On the corner of Bedford and Leroy is Bandits, a new bar-restaurant from the trendy team behind The Garret.The menus is uniques and offers an all day menu. A dressed-up beer with tomatillo jalapeño hot sauce and pickled watermelon radish. A frozen tiki concoction. Chase it all down with a chickpea tuna melt, baked clams, or tater tots with gravy, pepper-jack, maple bacon, and pickled fresno.
JOLENE
54 GREAT JONES STREET
NOHO DINNER
​​​​​​​TUESDAY-WEDNESDAY: 5: 00 PM- 10:00 PM THURSDAY- SATURDAY: 5:00 PM-11:00PM CLOSED SUNDAYS & MONDAYS
One of my favorite restauranteurs Gabriel Stulman has just opened his newest spot in NoHo with a menu of American bistro fare inspired by Cafe de Flore in Paris. It's designed to be the type of place you can go to "simply enjoy a bottle of wine without pressure to order any food," have a leisurely multi-course meal, or visit for any occasion in between
Partner and executive chef James McDuffee—who formerly worked with Stulman at Joseph Leonard—is behind the food.
ALIMENTARI FLANEUR
ESSEX MARKET 115 DELANCEY ST.
​​​​​​​(646) 289 -0764
Daniel Soares went from working at Barneys to opening his own grocery stall. Daniel Emilio Soares great- grandfather founded the legendary New York gourmet store, Balducci's. Since he was inspired by the open-air markets of Italy—and the cornucopia-esque pushcarts of his ancestors—Soares founded Alimentari Flaneur to make food shopping a sensory experience. Customers are offered rustic wicker baskets rather than carts, and produce displays are accompanied with artful calligraphed signs. You'll never know what, exactly, to expect, as all products are seasonal. Soares also offers products from chic culinary brands including the non-alcoholic aperitif Ghia ( which our son Charlie loves!) and Dada Daily vegan chocolates.
SAN AMBROEUS GELATARIA
267 LAFAYETTE ST
​​​​​​​(212) 203 -8176
One of my favorite go to spots Sant Ambroeus, has opened a new gelataria right next to their Soho locale. Serving up classic flavors inspired by Italian resort towns, as well as coppe (aka Italian sundae).
When crafting the menu, Sant Ambroeus decided to go with both la dolce vita classics and more modern flavors. There's nocciola, pistacchio, and stracciatella, naturally, but also a vegan option made with nut milk. They'll also put their own sweet spin on things by continually creating their own custom flavors. "The menu is inspired by timeless recipes made in-house and found at classic gelato shops in Italy, as well as at iconic resort towns, such as Forte dei Marmi," says Chef Iacopo Falai.
---
JAPAN BEST GARDENING SET
MRPORTER.COM GARDENING SET
​​​​​​​$995
What is a better gift for the chic gardening father? Japan Best's gardening set honors the creativity and traditional crafting methods utilized in the Banshu region of japan– an area that originally produced handmade samurai swords. Included in this wonderful gift is a pair of carbon steel pruning scissors fitted with blades that can be continually re-sharpened, as well as a sickle tool with a decorative wooden handle. It comes in a handsome wooden box and has a chic durable cotton-canvas tote bag for easy portability.
JAPAN BEST CHAMPAGNE SET

CHAMPAGNE SET
$735
Chic champagne on the go Japan Best taps the finest traditional craftsman from its homeland to make special sets – each one is based on the country's minimal design principals and crafted using natural materials. This box contains all you need to break out the bubbly: a copper-trimmed cypress wood cooler and four short-stemmed champagne flutes.
GARDEN SAC
The Prince de Jardiniere is one of France's true treasures! He has also added the incredible concept store Deyrolle to his stable of chic brands. Gardening with the Prince is the ultimate in divine gardening.
---
PIER 54

Little Island is a 2.4-acre public park on the Hudson River Park adjacent to the West side. It is located just next to the West Side Highway with entrances at West 13th and 14th Streets.
Little Island's structure emerges from the remnants of the former Pier 54. Piers in this area north of the Gansevoort Peninsula operated the luxury transatlantic Cunard and White Star cruise lines in the early 1900s. After many years the pier fell into disrepair thus the vision behind Little Island was to stay true to the original Pier 54 and build something spectacular in its place.
The structural architecture of the park was designed by the UK-based Heatherwick Studio, and the landscape architecture was designed by Signe Nielsen. The Barry Diller & Diane von Furstenberg foundation were the funding behind this magical project. They were an early and ongoing supporter of The High Line and Diane von Furstenberg led the fundraising effort for the new Statue of Liberty Museum and the continued beautification of Liberty Island.
This is a wonderful afternoon out, stroll through the island and go on their website to see all of the activities and events are planned for the Little Island! Enjoy!
DAVID HAMMONS DAYS END 2021.
PIER 52
The Whitney, in collaboration with Hudson River Park has developed a permanent public art project by David Hammons (b. 1943). Entitled Day's End (2014–21), this monumental installation is located in Hudson River Park along the southern edge of Gansevoort Peninsula, directly across from the Museum and just a ways down from the Little Island
Proposed to the Whitney by Hammons, Day's End takes inspiration from an artwork of the same name by Gordan Matta Clarke (1943–78). In 1975, Matta-Clark cut five openings into the Pier 52 shed that formerly occupied thesite. Hammons's Day's End is an open structure that precisely follows the outlines, dimensions, and location of the original shed—and, like Matta-Clark's intervention, it will offer an extraordinary place to experience the waterfront. This ghostly structure is quite meditative and moving.
MAYA LIN GHOST FOREST
MADISON SQUARE PARK
Artist and designer Maya Lin has installed 49 dead ceder trees in Madison Square Park to raise awareness of our ecosystem die-off due to climate change.
Called Ghost Forest, the project was commissioned by Madison Square Park Conservancy. The dead Atlantic white cedar trees have been erected on The Oval Lawn of the park.
Lin transported the ghostly trees from where they were had fallen in New Jersey to draw attention to deforestation caused by climate change.
"I wanted to bring a ghost forest to the heart of Manhattan, and find trees that were as close to Manhattan as I could possibly source," explained Lin.
Maya's work is so monumental and moving. The beauty of these trees is alarminng and beautiful I sat there for an hour just taking them in.
---
FATHER'S DAY INSPIRED BRANDS
SOMERSET HOUSE

76 NORTH 6 TH STREET BROOKLYN
​​​​​​​( 516) 456 -1412
The Somerset House was started in 2020 by fashion designer, Alan Eckstein as a place to find one of a kind treasures for the home. Alan has been defining new boundaries in design since coming onto the scene as Creative Director for Timo Weiland in 2008. He worked across the design spectrum from fashion brands to hotels, producing capsule collections for brands like Banana Republic & Intermix.
FREEMEN'S
8 RIVINGTON STREET
(212) 673 -3209
WED & SUN: 12: 00 TO 18:00 THUR, FRI & SAT: 11:00 TO 19:00
Freemans Sporting Club was established to pay tribute to the vanishing art of handmade American goods.
Their menswear is inspired by functional, long-lasting workwear, timeless American style, and our great love of the great outdoors.
There are a few rules of thumb they follow in their design process : design garments that are functional, tailorable, and repairable; make them with high quality fabrics in high quality constructions; and pre-shrink them so they are easy to take care of and a single washing machine mishap won't send them straight to a landfill. Pre-washing the clothes actually also makes them feel pretty great right off the bat, too.
Any gift from this company is fun and timeless even a gift card to the barber shop is a home run!
BODE
OPEN DAILY 11AM-7 PM 58 HESTER STREET
​​​​​​​929-810 -7609
Bode is a luxury menswear brand that focuses on ta nod to the past and an appreciation for hand work and attention to detail. Each piece tells a story and can be one of a kind. The experience of being in the store immediately immerses you in the concept and the brand.
The Bode flagship store is located in Chinatown. The store stocks a selection of one-of-a-kind garments made from historical and domestic textiles in menswear silhouettes, along with a selection of pieces from Bode's collections. Bode's store was designed by Green River Project LLC, who imagined a space akin to an old American modernist hotel lobby.
You can also commission a jacket, pair of pants or cushion with some of the hobbies or passions your father has this is a unique and thougthful gift.
BUCK MASON
BUCK MASON WEST VILLAGE 329 BLEEKER ST
Buck Mason was founded in 2013 by Sasha Koehn and Erik Allen, who were neighbors in Venice, California. Initially, they set up shop in a 350 square foot garage off Abbot Kinney Boulevard. Sasha built the website and Erik created the brand's first collection of jeans and tees. Obsessed with quality, they worked closely with a local family factory to create small batch production runs, crafting each piece using old school manufacturing techniques combined with modern technology. They offer classic easy silhouettes for any father!
Market Report

The market pace in the Hamptons remained brisk, with heavy sales volume and limited inventory. Listing inventory fell at its fastest rate in more than thirteen years of tracking. Sales surged year over year for the third straight quarter to the largest first-quarter total in six years. Median sales price rose sharply year over year for the fifth consecutive quarter. While sales surged market-wide, activity on the $1 million to $5 million range nearly doubled, skewing average sales price lower. Listing inventory for the luxury market rose in sharp contrast to the remainder of the market, which declined.