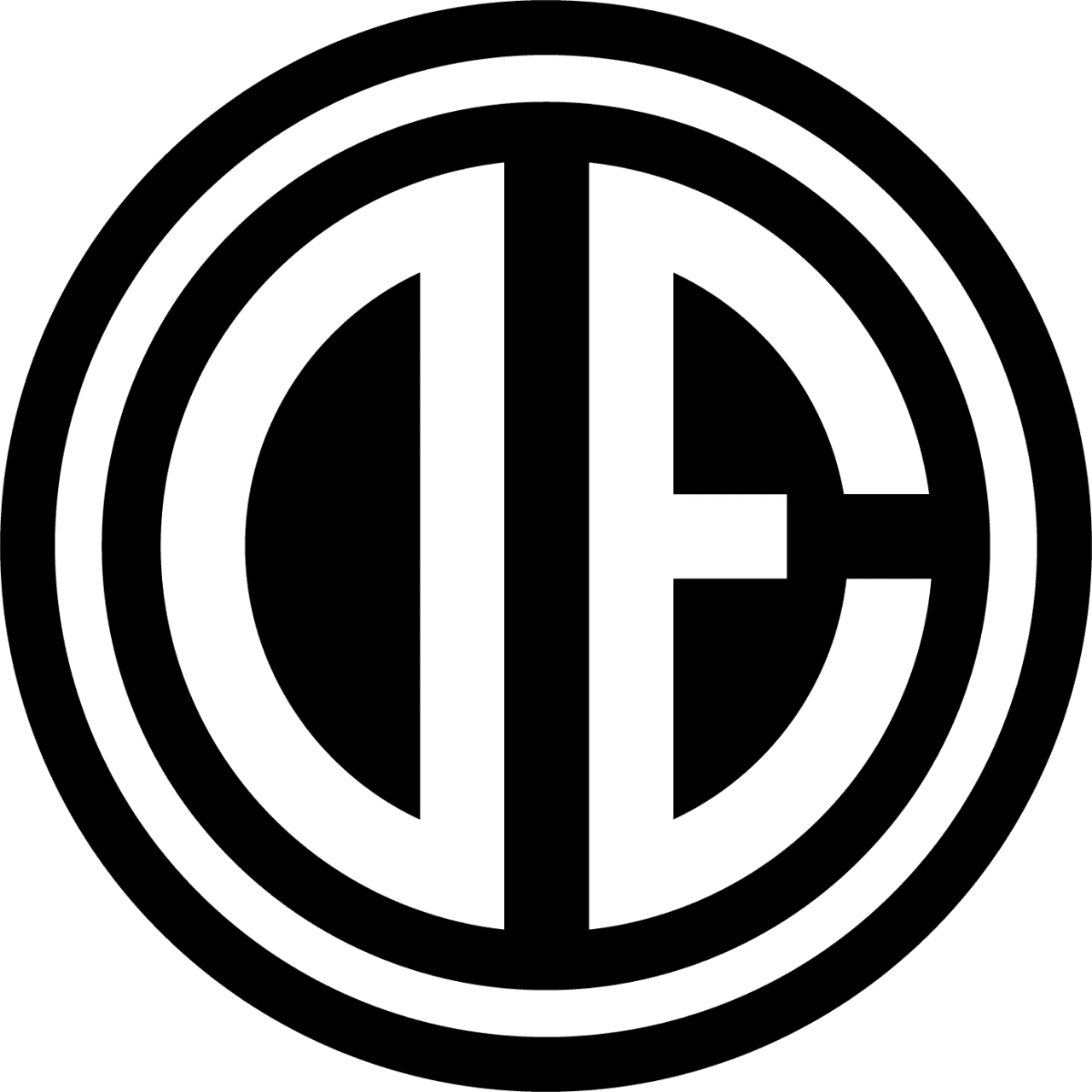 ---
Dear All,
Happy beginning of summer!
I am so thrilled to be able to get outdoors that I have tried to focus on embracing the outdoors as much as possible for the beginning of summer edition of CITYNOTES.
I have included easy day trips from the city to visit exciting art destinations as well as outdoor dining in the city that I enjoy. Whether long walks in the park or strolling through the village.
I have also included some of my favorite unique and affordable gifts to bring to weekend hosts, dinner parties or just because. as well as some over the top special
items that I just happen to be obsessed with at the moment! A bit random but
completely besotted with organic shapes and ceramics. For those of you who know me
well this comes as no surprise! ENJOY!
xoxoxoo
---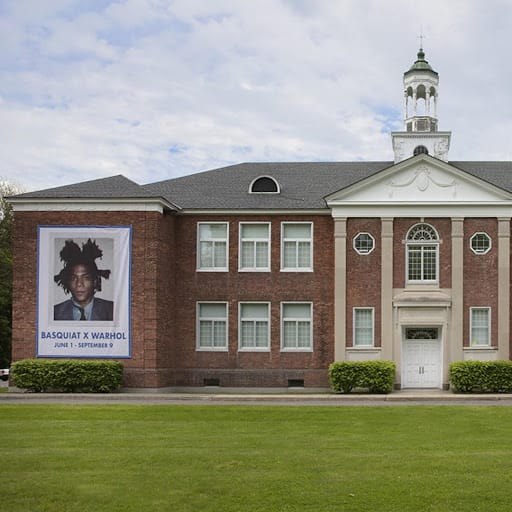 The School | Jack Shainman Gallery
BASQUIAT X WARHOL
JUNE 1, 2019 – SEPTEMBER 7, 2019
25 BROAD STREET, KINDERHOOK, NY 12106
TEL. +1 518-758-1628
Five years since the opening of The School, Jack Shainman Gallery is pleased to present Basquiat x Warhol, a complex relationship between two master artists during the final years of their lives.
The crux of this exhibition lies in the collaborative paintings of Jean-
Michel Basquiat and Andy Warhol. The two artists shared collective creative space in New York City. The series of collaboration paintings, executed from 1984 – 85, sparked conversations between the two artists that are visible on each canvas – a visual language all their own that revitalized Warhol's engagement with painting.
The School is open on Saturdays from 11AM to 6PM. [email protected].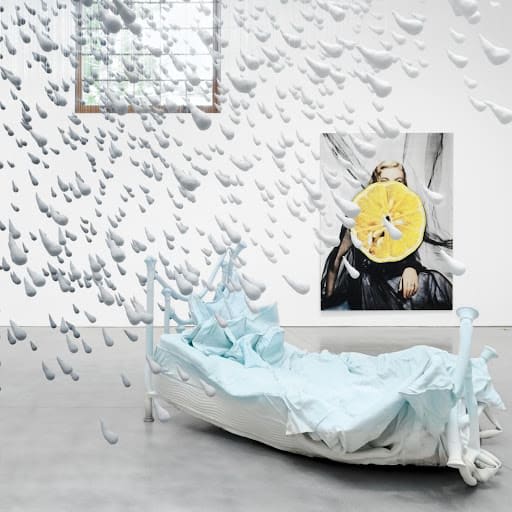 THE BRANT FOUNDATION
URS FISCHER: ERROR
MAY 13TH TO OCTOBER 1ST, 2019 941 NORTH STREET
GREENWICH, CT 06831
T: 203.869.0611
"I like the idea of error. I think it's just a beautiful word. Anything we do successfully in life is a potential error." – Urs Fischer
The Brant Foundation Art Study Center presents URS FISCHER: ERROR, a solo exhibition of works by Fischer from the last two decades. Featuring some of the artist's most notable large-scale sculptures and paintings from the Brant Collections, ERROR celebrates The Brant Foundation's 10th anniversary at its Greenwich space with Urs Fischer, the first artist to present a solo exhibition at The Brant Foundation Art Study Center in 2010.
My all time favorite piece is the Bread House (2004) is a life-size cabin built from loaves of bread, expandable foam, and wood. The quaint alpine structure is set on an arrangement of Oriental carpets.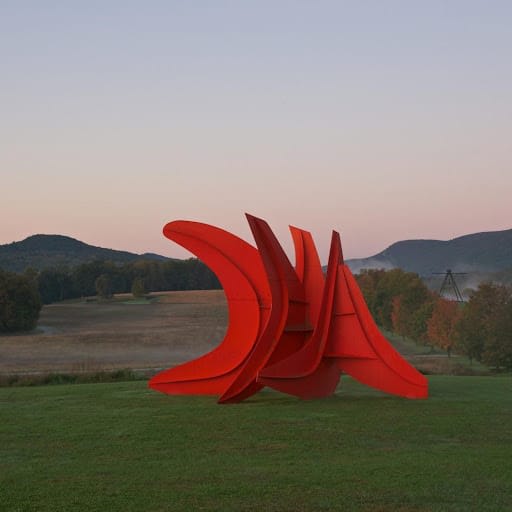 STORM KING ART CENTER
1 MUSEUM ROAD
NEW WINDSOR, NY 12553
Storm King Art Center is a 500-acre outdoor museum located in New York's Hudson
Valley, where visitors experience large-scale sculpture and site-specific commissions under open sky. Since 1960, Storm King has been dedicated to stewarding the hills, meadows, and forests of its site and surrounding landscape. Building on the visionary thinking of its founders, Storm King supports artists and some of their most ambitious works. Changing exhibitions, programming, and seasons offer discoveries with every visit.

These artworks represent a selection from Storm King's permanent collection as well as long-term loans. Click to search by artwork, or here to search by artist name.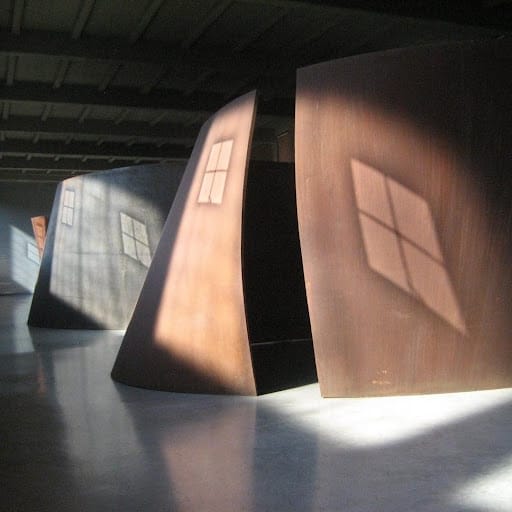 DIA BEACON
3 BEEKMAN STREET, BEACON, NEW YORK
Occupying a former Nabisco box-printing factory on the banks of the Hudson River,
Dia:Beacon presents the majority of Dia's collection of art from the 1960s to the present as well as special exhibitions, new commissions, and public and education programs. Since its opening in May 2003, Dia:Beacon has helped transform the city of Beacon into a vibrant arts destination .
Built in 1929 by Nabisco, the nearly 300,000-square-foot factory building is composed of brick, steel, concrete, and glass and is considered a landmark of early-twentieth- century industrial architecture. It stands as a symbol of Beacon's past as a major industrial and manufacturing city
---
FOOD
OUTDOOR DINNER AND SIDEWALKS CAFES
PASTIS REOPENING
52 GANSEVOORT ST.
In just a few days, Keith McNally is set to reopen at 52 Gansevoort St. — this time with a partner, the equally acclaimed restaurateur Stephen Starr, the man behind Upland and Le Coucou. At the very least, they're trying to make the new one feel "spiritually the same," an effort that may eventually lead to more locations of the restaurant elsewhere. There will still be the Pastis menu classics of steak frites and that steak sandwich. The layout is familiar, though with more comfortable seating and booths.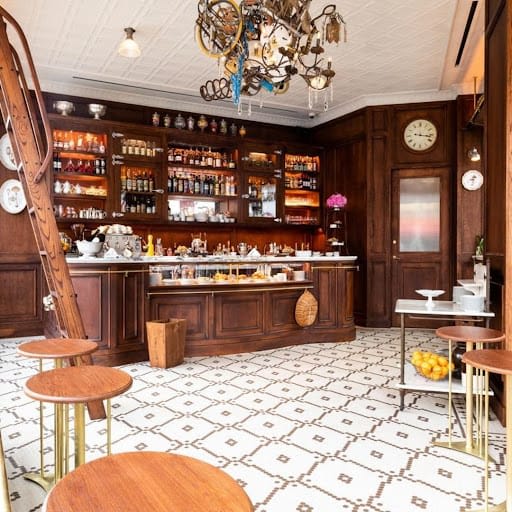 BAR PISELLINO
52 GROVE ST, NEW YORK, NY
Just off Christopher Park, in the heart of the West Village, award-winning chefs Rita Sodi and Jody Williams share the arte del bere at Bar Pisellino.
Pisellino serves espresso and aperitivi alongside bomboloni alla crema, panini farciti and spuntini in celebration of the classic Italian bar. Dedicated to the Italian art of drinking, Bar Pisellino specializes in wine and cocktails from a collection of amari and vermouth.
Enjoy your apertivo al fresco on the sidewalk or al banco atop a curved marble counter at the perfect height for standing with our maestro bartenders.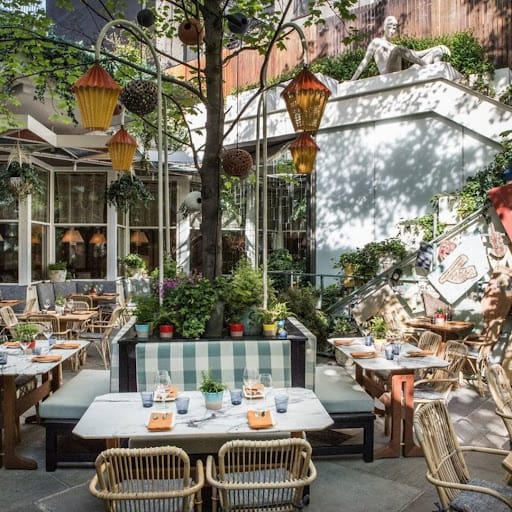 NARSSISA
21 COOPER SQUARE 10003
212.228.3344
DINNER
​​​​​​​SUN-THUR 5:30PM-10:00PM FRI-SAT 5:30PM-11:00PM
BRUNCH
​​​​​​​SAT-SUN 10:00AM-3PM
One of my favorite spots to sit for hours is in the garden at Narcissa. Narcissa is an American restaurant located in The Standard, East Village in New York's Cooper Square. The menu is anchored in his experimental bread baking program utilizing naturally fermented sourdoughs. The bread is found in Narcissa as well as in the adjacent Café Standard, where fresh loaves are sold at retail to the community daily. In addition to the open dining area, the restaurant features a private dining room, and one of the most beautiful gardens in the city for seasonal outdoor dining.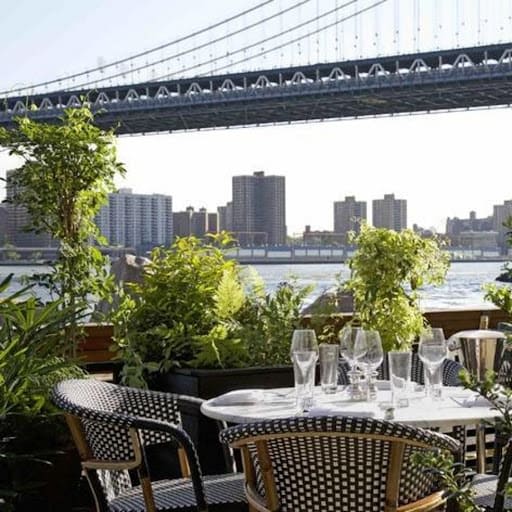 CECCONIS DUMBO
55 WATER ST DUMBO
(718) 650-3900
The most important reason to go to Ceconni's is to sit on the water with the awning covered terrace for lunch or dinner. The outdoor space is by far the best part of this Cecconi's
With waterfront views of the Manhattan Skyline, Cecconi's Dumbo is a modern day classic Italian restaurant open for lunch, cicchetti, and dinner, as well as weekend brunch. Located in Brooklyn Bridge Park, this elegant and upscale restaurant serves high end cuisine and is open seven days a week.
---
DESIGN
BEST GIFTS FOR THE SUMMER HOST
'Le Menu' S&B x LA COLOMBE D'OR
SUMMERHILL & BISHOP THE MAIN SHOP
100 PORTLAND ROAD, LONDON, W11 4LQ
+44 (0) 207 221 4566

Le Menu – An icon in the world of gastronomy.
This beautiful 100% linen napkin features some of the favorite dishes from the iconic and timeless menu of arguably the world's most famous inn, La Colombe d'Or. The bright colors of the menu sit on a slightly off white background – and add the perfect accent for any summer meal. Create the romanticism of La Colombe at your own table, just add a bottle of Rosé and you are set.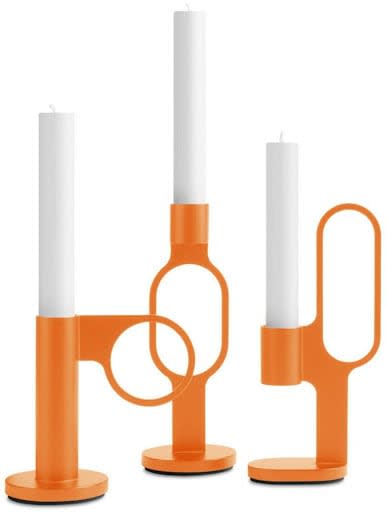 BLU DOT EXCLUSIVE FOR COOPER HEWITT
COOPER HEWITT
SHOP COOPER HEWITT 2 EAST 91ST ST
NEW YORK, NY 10128 (212)849-8355
Candlestick Set by Blu Dot provides the perfect home accent to encourage more candlelit conversations. This is a limited edition for the Cooper Hewitt.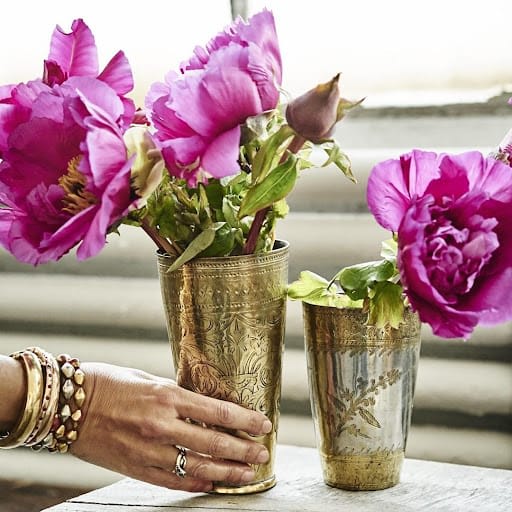 RW FOUND
ROMAN & WILLLIAMS 53 HOWARD ST
NEW YORK, NY
For years, our friend, Janbaz, has been bringing us these gorgeous cups from India. Originally made for yummy lassi yogurt smoothies, these are hand-engraved in Moghul-style, featuring botanically inspired pictures. Silver washed in brass, they are able to hold anything you desire.
EDENWORKS
COOPER HEWITT
SHOP COOPER HEWITT 2 EAST 91ST ST
NEW YORK, NY 10128 (212)849-8355
A paper pink poppy made using Onao's (a Japanese paper maker in Yamanashi Prefecture) material called Naoron. Edenworks, a flower artist who creatively expresses various images with flowers.
---
ARCHITECTURE
SOME OF MY FAVORITE OBSESSIONS AT THE MOMENT!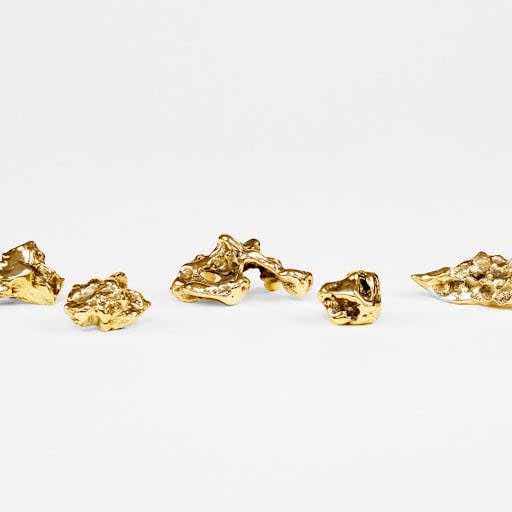 LISA EISNER HARDWARE
FUTURE PERFECT
55 GREAT JONES STREET NEW YORK, NY 10011
212-473-2500
MON-FRI 10-6 / SAT-SUN BY APPT ONLY
Los Angeles-based Lisa Eisner, known for her singular personal style, has worked across the worlds of photography, writing and fashion. But she's most known for her exquisite and eminently collectible jewelry - statement making pieces, which merge Hollywood, tribal and mystical influences. The designer's first range for the domestic world, The Lisa Eisner for Commune Nugget Hardware Collection, doesn't stray too far from her core influences. Quintessentially western and beautifully functional, there are small and large nuggets, twig-like pulls and knobs shaped like primitive Arrowheads.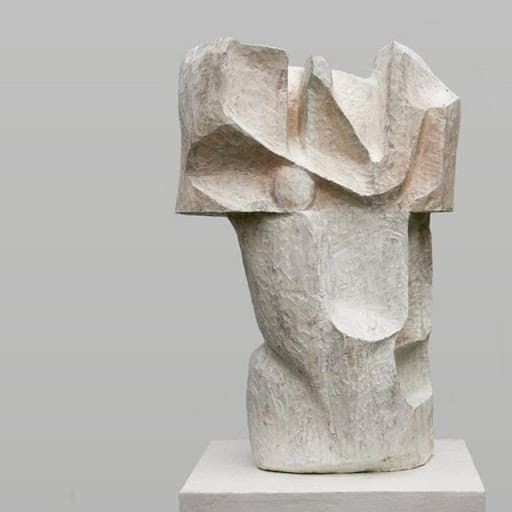 RYOSUKE YAZAKI
FUTURE PERFECT
55 GREAT JONES STREET
NEW YORK, NY 10011 212-473-2500
MON-FRI 10-6 / SAT-SUN BY APPT ONLY
Ryosuke Yazaki is a Japanese sculptor. Grandson of the renowned sculptor Torao Yazaki, the younger Yazaki is himself considered a master carver as well. His work is renowned within both the art and design worlds; in both Japan and the West.
Born in Tokyo in 1965, Yazaki began his education studying art at Japan's Nihon University before pursuing further education in the United Kingdom. Evoking the work of seminal sculptors such as Henry Moore, Barbara Hepworth and Isamu Noguchi, Yazaki's often-diminutive works convey a sense of mysterious magnetism. Switching between clay, terracotta and wood, he is particularly drawn to Japanese materials like the fragrant Hinoki and Camphor woods.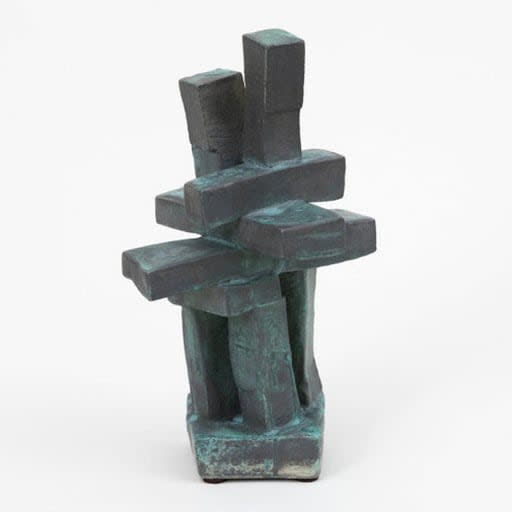 Judy Engel Ceramic Sculpture
PATRICK PARRISH
​​​​​​​50 LISPENARD STREET NEW YORK, T 212 219 9244 [email protected]

Modernist green glazed ceramic sculpture by artist Judy Engel of upstate New York. Greatly influenced by the modernism of the middle of the 20th century.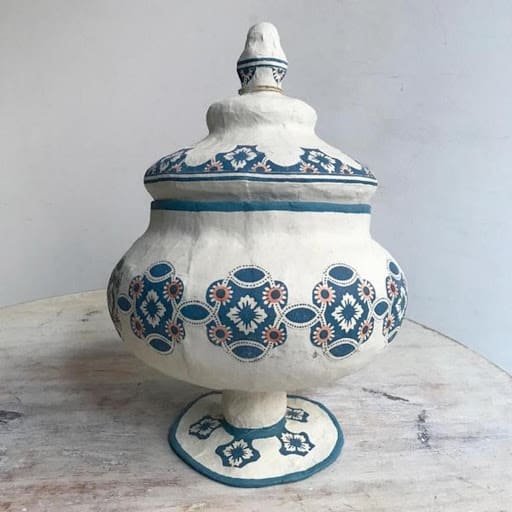 ANTOINETTE POISSON
JOHN DERIAN
6 EAST SECOND STREET BETWEEN 2ND AVENUE AND THE BOWERY NEW YORK, NY 10003
[email protected]
P. (212) 677-3917
F. (212) 677-7197
HOURS: TUESDAY TO SUNDAY 11AM–7PM
CLOSED SUNDAYS IN AUGUST
Antoinette Poisson's collection of printed papers and fabrics have an old-world charm due to their 18th century inspiration and production techniques. The line is made by hand in Paris, and named for a mistress of Louis XV who was a major patron of the decorative arts.
---
This was the sixth consecutive quarter for the Manhattan co-op and condo market to see a year-over-year sales decline while first quarter sales were the lowest in a decade. Median resale price rose to a new record, increasing for the eighth consecutive quarter. Sales above $20 million were second highest level in at least nine years. The only price segment below $5 million to see sales growth was from $1 million to $2 million.