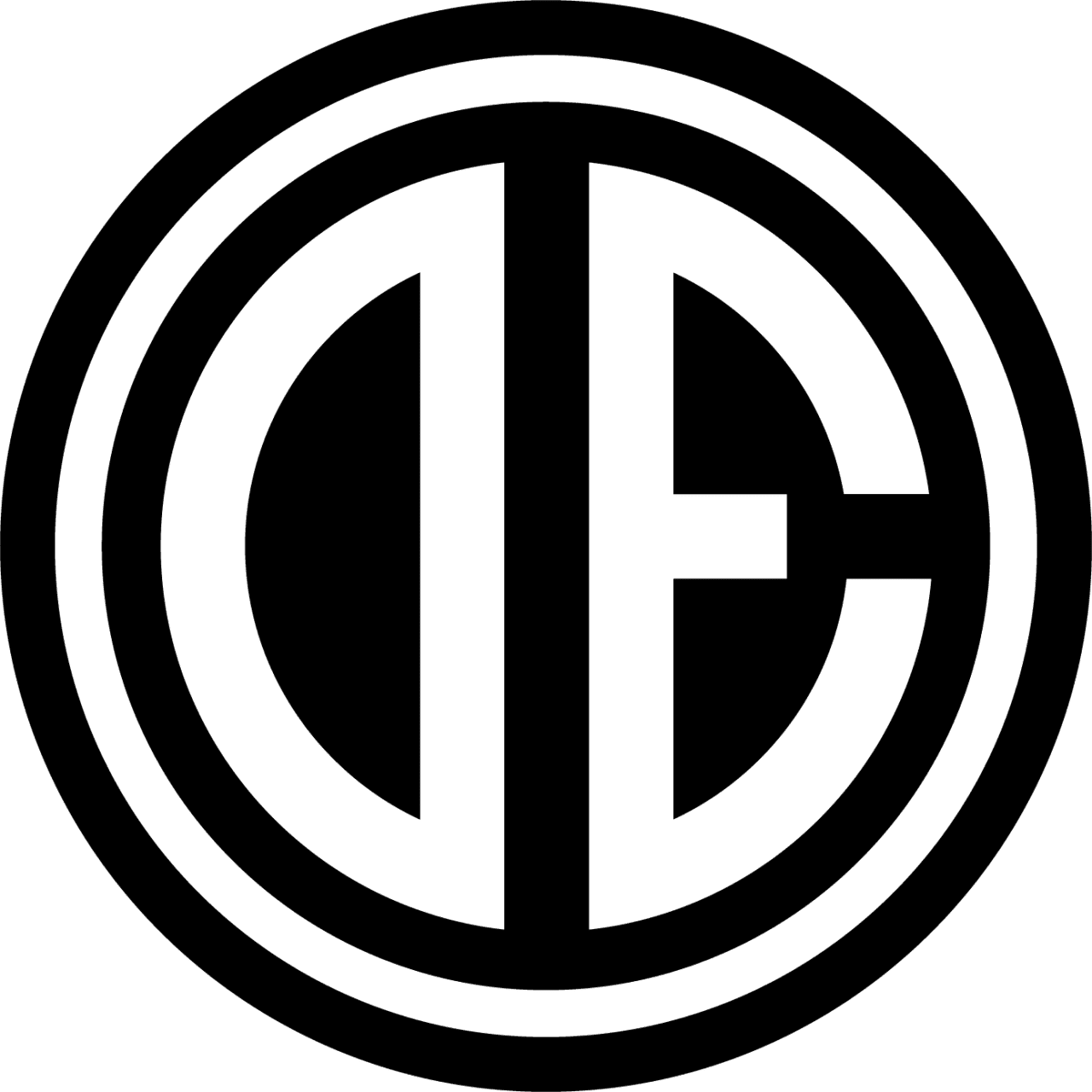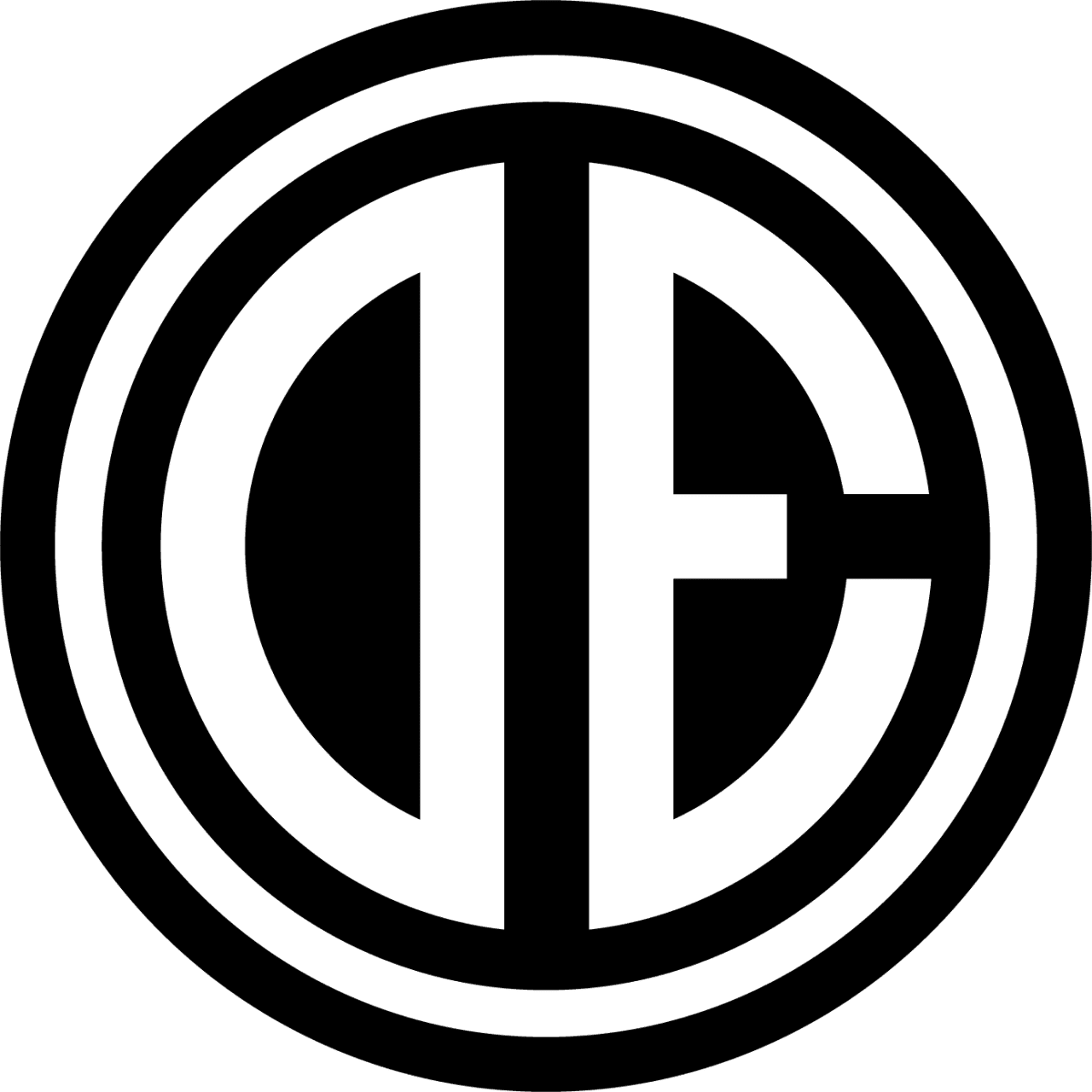 ---
Welcome to the Valentine's Day Edition 2019

Welcome to my first 2019 edition of the "City Notes" trend report. I hope everyone had a beautiful holiday. We begin the New Year with a bright season of art shows openings and Valentine's Day upon us. Take some time to see a new artist, have a romantic dinner and appreciate the ones you love. In this Valentine's Day edition I have highlighted some of the exciting art shows that are opening immanently this month as well as some of my favorite restaurants, both new and old time favorites.

Enjoy!

XOXO

Patty
---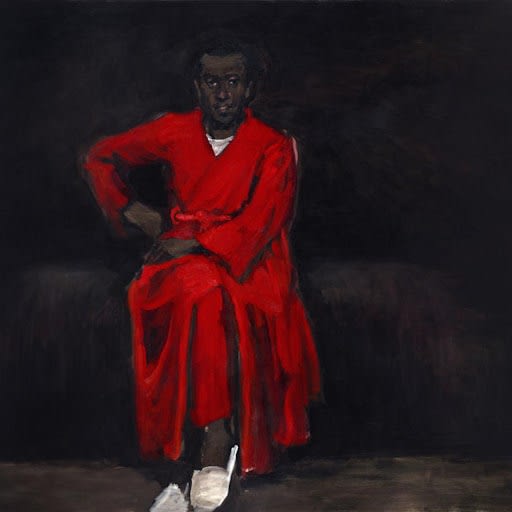 LYNETTE YIADOM-BOAKYE
JACK SHAINMAN GALLERY 513 WEST 20TH ST. & 524 WEST 24TH ST
JANUARY 10 – FEBRUARY 16, 2019
I am completely obsessed with Lynette Yiadom-Boakye! She is a brilliant painter and a joy to behold.
Lynette Yiadom-Boakye was born in 1977 in London, where she is currently based. She attended Central Saint Martins College of Art and Design, Falmouth College of Arts and the Royal Academy Schools. She is the 2018 recipient of the Carnegie Prize, awarded for her contribution to the Carnegie International, 57th Edition. She was short-listed for the 2013 Turner Prize and was the 2012 recipient of the Pinchuk Foundation Future Generation Prize.

Yiadom-Boakye has had several important solo museum shows, most recently at the New Museum of Contemporary Art, New York in 2017, the Kunsthalle Basel, Switzerland from 2016 – 2017, and in 2015, both at Haus der Kunst, Munich, Germany and The Serpentine Gallery, London
LES LALANNE

KASMIN GALLERY 509 WEST 27TH STREET
JANUARY 24 — MARCH 09
Kasmin is pleased to present a new exhibition of work by French sculptors Les Lalanne. Designed in a unique collaboration with world-renowned landscape architect Louis Benech, in the recently opened flagship gallery in Chelsea.
Over thirty sculptures by Claude and Francois-Xavier Lalanne, each hand-picked by Benech, transform the interior of Kasmin's newest gallery space in an installation featuring passageways reminiscent of the artists' studio garden in Ury, France. The exhibition includes one of Claude's rare chandeliers, Structure Vegetale avec Singes (2012), as well as a Miroir (2010)—a work from a series famously collected by Yves Saint Laurent for his "room of mirrors" in Paris. Francois-Xavier's iconic monkeys (including Babouin (1984/1990) and the large-scale bronze Singe Avise (grand)(2005), a herd of the artist's sheep, and his Oiseaux de Marbre (1974) chairs (originally made for legendary art dealer Alexander Iolas) explore the contrasting solidity that can be found in the natural world.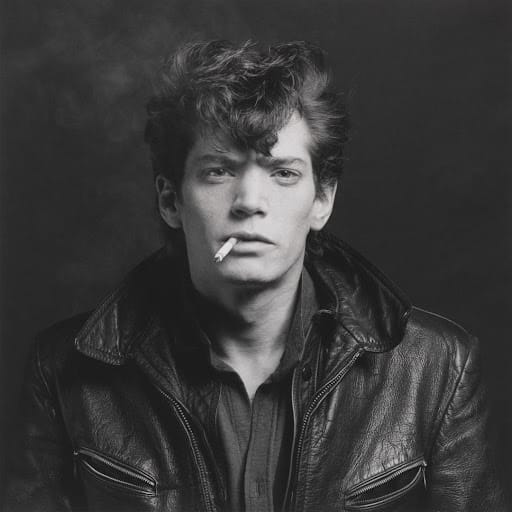 ROBERT MAPPELTHORPE

THE GUGGENHEIM MUSEUM 1071 FIFTH AVE.
JANUARY 25, 2019–JANUARY 5, 2020
Robert Mappelthorpe (1946–1989) is one of the most critically acclaimed yet controversial American artists of the late twentieth century. In 1993 the museum received a generous gift of approximately two hundred photographs and unique objects from the Robert Mapplethorpe Foundation, creating one of the most comprehensive public repositories in the world of this important artist's work. In 2019, thirty years after the artist's death, the Guggenheim will celebrate the sustained legacy of his work with a yearlong exhibition conceived in two sequential parts in the museum's Mapplethorpe Gallery on Tower Level 4. Implicit Tensions: Mapplethorpe.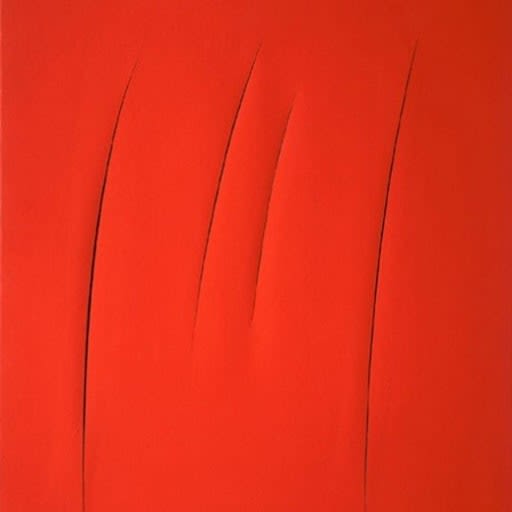 LUCIO FONTANA

THE METROPOLITAN MUSEUM OF ART & THE MET BREUER
JANUARY 23–APRIL 14
The first major survey of Lucio Fontana (1899–1968) in the United States in more than forty years, this exhibition will reexamine the career of one of the most innovative artists of the twentieth century. The Argentine-Italian artist is widely known for his Cuts series, slashed paintings that became symbols of the postwar era. The exhibition will present extraordinary examples of this iconic body of work.
---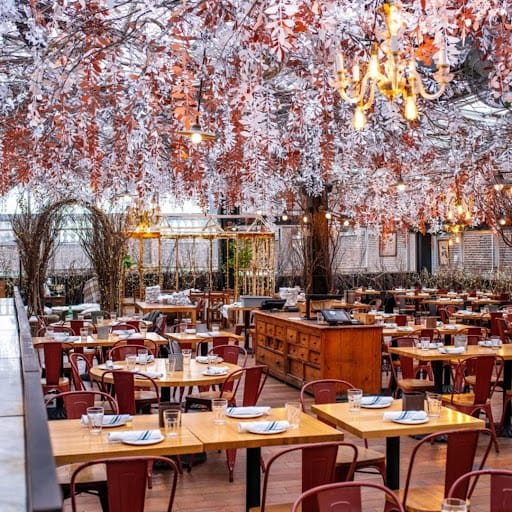 SERRA ALPINA BY BIRENA

ROOFTOP EATILY
200 FIFTH AVENUE, ROOFTOP
Escape the freezing streets of Manhattan and let winter melt away at SERRA ALPINA by Birreria. The winter "greenhouse" pop-up on the roof is inspired by the Stella Alpina, a rare flower found in the Italian Alps across northern Italy. Don't miss the Raclette, an old Alpine tradition of melting a half wheel of cheese over an open fire, served with a variety of pairings from pickled vegetables to prosciutto.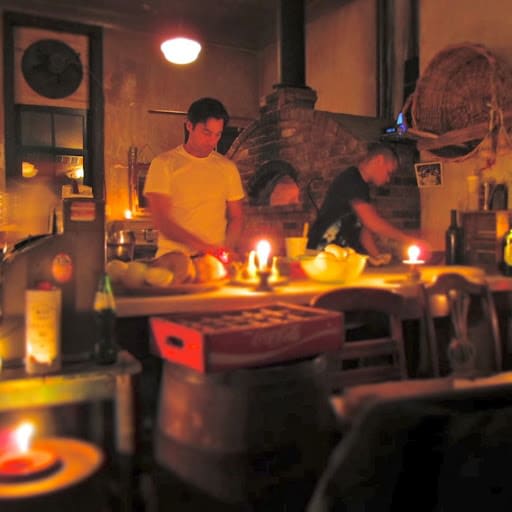 LUCALI'S

575 HENRY STREET,
BROOKLYN
Mark Iacono is famous for his Carroll Gardens pizzeria. He opened his restaurant, Lucali, in 2006; Mr. Iacono's goal starting out at Lucali was to replicate the pizza he loved as a kid. Lucali is high-end dining unlike any other in New York. It is old New York at its finest. Curated to be flawlessly romantic, although not of the dreamy sort. Lucali seems rustic, but the orchestration is evident: the braided Italian loaves, the servers carrying ladles of tomato sauce to customers, the smell of basil. Lucali is a luxury restaurant disguised as a pizza joint. No reservations. No delivery. No slices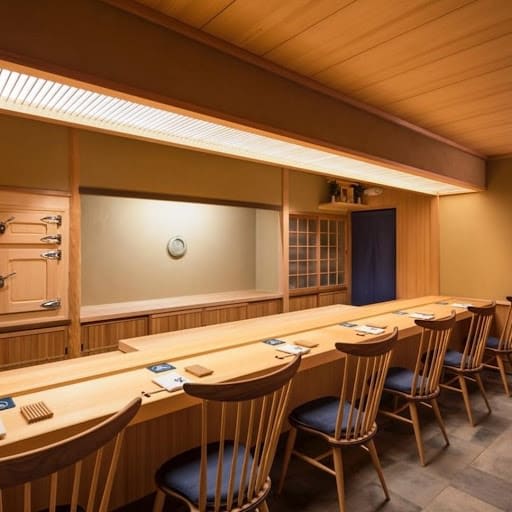 NOZ
181 E 78TH ST.
BETWEEN LEXINGTON AND 3RD AVENUE
Japanese Omakase .
Chef Nozomu Abe's vision is a memorable, intimate, elegant, feast for the senses and his fathers seafood store in Hokkaido ( where we just returned from)

The experience seeks to transport you to another world.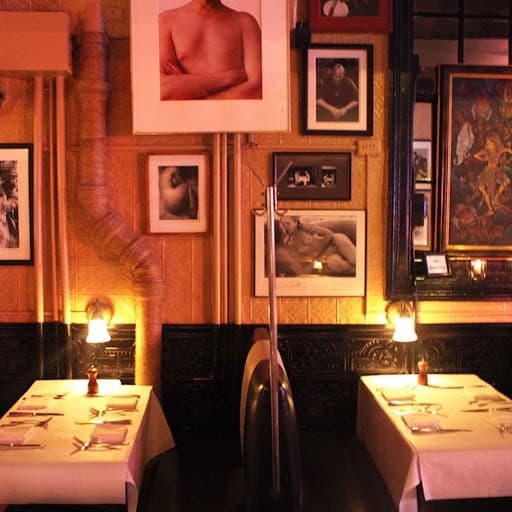 RAOUL'S

180 PRINCE ST PHONE: 212.966.3518
One of my old time favorites from growing up in New York City. If you went on a date to Raoul's, you knew that it was going to be a romantic evening. A wonderful experience of romance and intimacy to ring in Valentine's Day.
Delicious food with a genuine reference to old New York with delicious french food.
A must visit!
---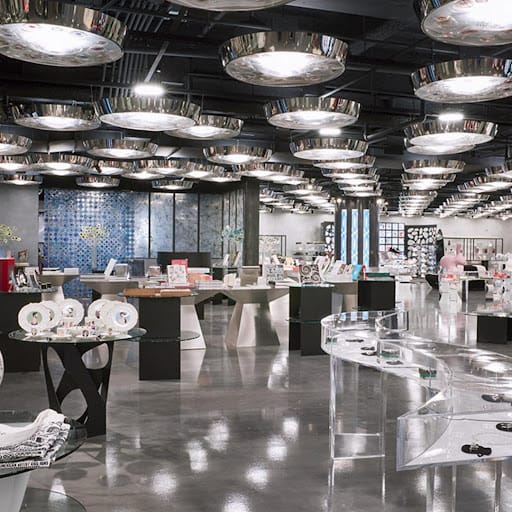 10 CORSO COMO

SOUTH STREET SEAPORT
1 FULTON STREET
In September of 1990, after a career in journalism and fashion, Carla Sozzani opened Galleria Carla Sozzani for photography, art and design in a converted garage on a street called Corso Como in Milan. In 1991 and 10 Corso Como opened its doors as a confluence of culture and commerce, fashion, design, dining, art and music in a unique, carefully curated experience.
Named after its street address, the striking interiors of the pioneering "concept store" and its signature black and white circular logo were designed by artist and New York native Kris Ruhs, Sozzani's partner.
This complete experience has been transported to the South Street Seaport in New York
The store is wonderful and closely replicates the environment of its original home base in Milan. The edit can curation is fantastic and the sales staff is wonderful.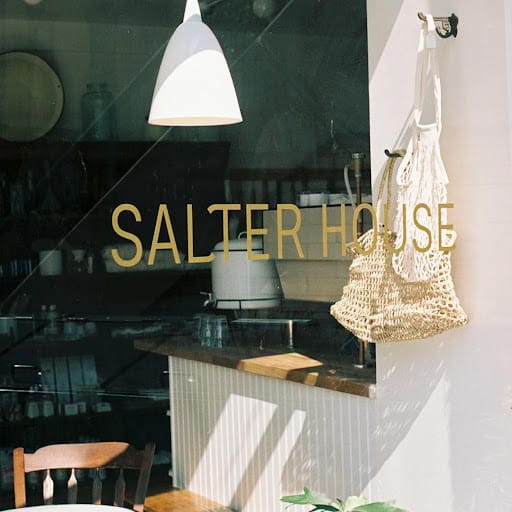 SALTER HOUSE
119 ATLANTIC AVE, BROOKLYN HEIGHTS
Salter House is a home store and tea room.
The logo exemplifies the overall feeling of this cozy and well curated environment, a girl looking down at her hands in a moment of quiet contemplation, which is based on a woodcut that hung in the house of Salter's childhood friend, an illustration of a W.B. Yeats's poem.
The tearoom is reminiscent of Primrose Hill in London.
A quiet refuge from the hustle & bustle.
A lovely stop on a Sunday afternoon.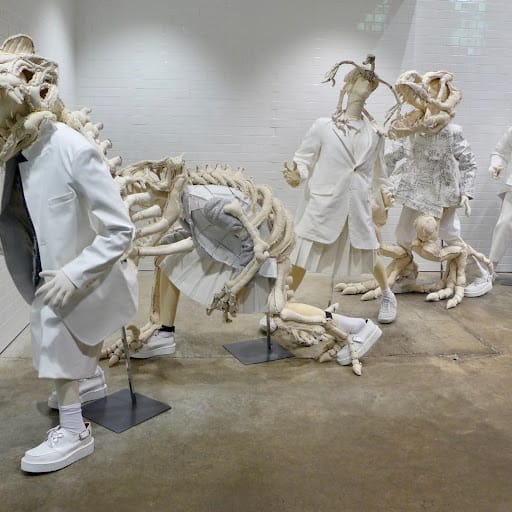 DOVER STREET MARKET NEW YORK
160 LEXINGTON AVENUE
Dover Street Market is in one of old New York (1908) beautiful architectural gems. Rose Bakery, the beloved Paris cafe,offers yummy brunch, lunch and tea. The menu of salads, soups, quiches, savory tarts and pastries changes daily based on the recommendations of local purveyors. DSM is a great feast for the eyes to feel the pulse and newness of the fashion world.The design installations are as moving as the editorial choices of Rei Kawakubo.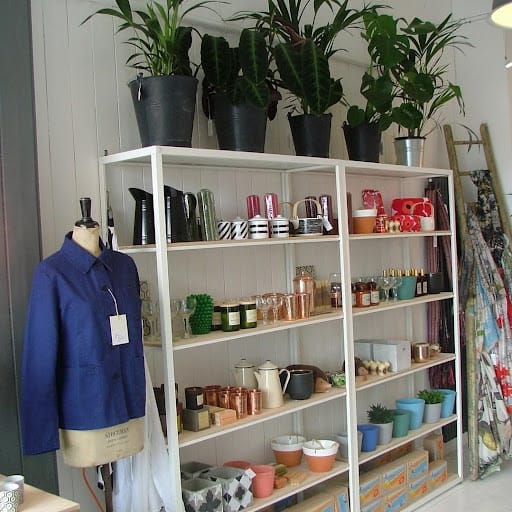 HOXTON HOTEL SHOP

97 WYTHE AVENUE, BROOKLYN
A limited edition range of Brooklyn-made products, celebrating the best makers in the neighbourhood and the people behind every product. The unique collection is only available in hotel at The Hoxton, Williamsburg .
Featuring
Brooklyn Candle Studio :founded in 2013 by the scent-obsessed art director and designer Tamara Mayne.
Maximum Henry is a group of community artists. Their goods are gender neutral, built to last and made to fuse with anyone's personal style. craftsmanship. Like a fine wine, they only get better with age.
Just to expeirence the Hoxton Hotel is a joy...to be able to meander the store is an added perk
---
Q4 2018 Manhattan market conditions are now more than a year into a reset mode. The year over year change in the number of sales remained a key metric on the state of the market. This quarter saw the fifth consecutive year over year quarterly sales decline, down 3.3% from the first drop a year ago. The number of sales for the fourth quarter was 7.1% below the ten-year fourth quarter average