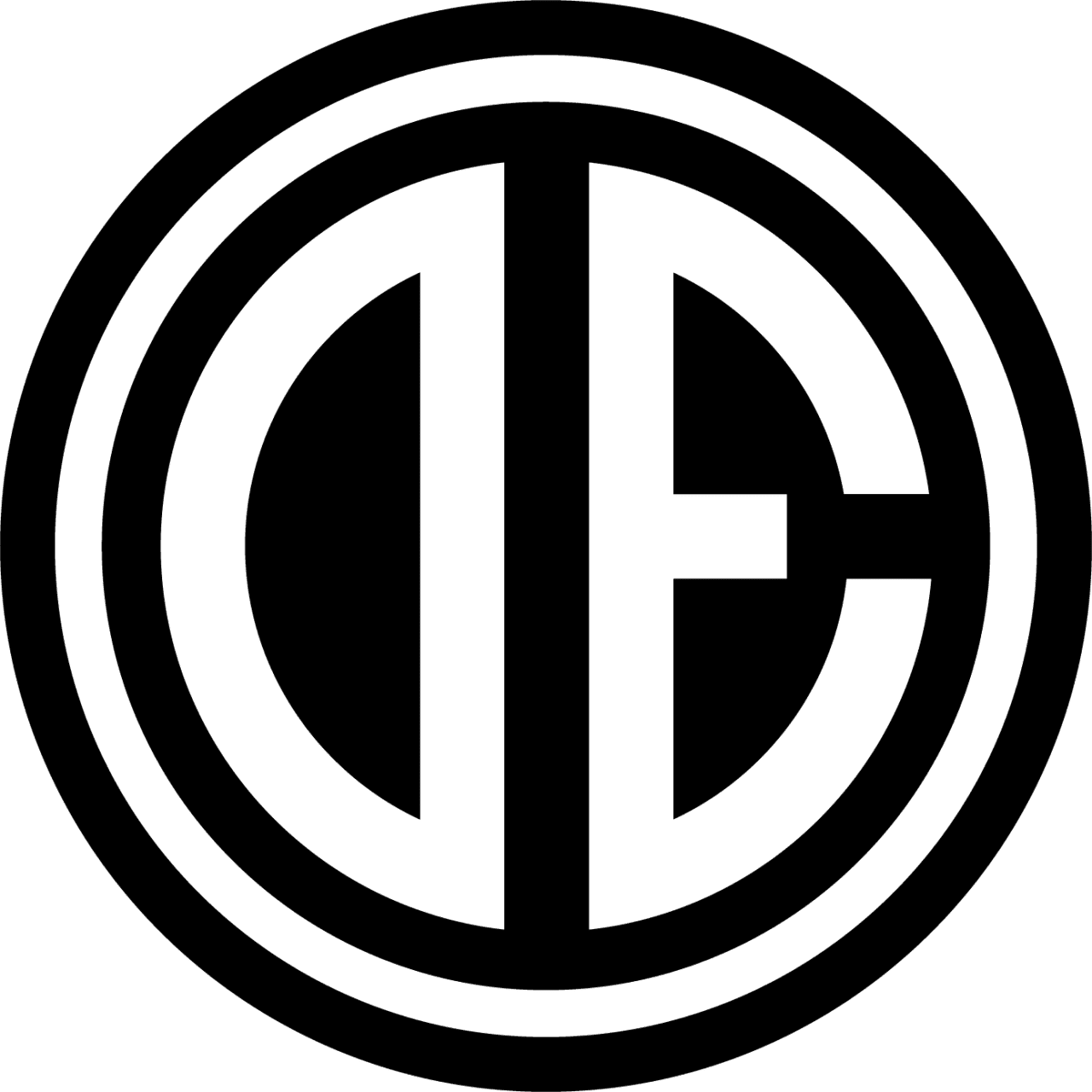 Welcome to the end of 2019!
In this edition I have included some fun holiday gifts that are either great for the loved ones in your life or for yourself ....
I hope you enjoy exploring both the gifts included below as well as the websites associated with them.
As our year ends I wanted to thank you for reading CITYNOTES.
This is truly a labor of love and growing constantly.
Based on all the requests , I decided to evolve to a monthly letter versus a quarterly blast. Im always available for input and suggestions. If this feels like too much PLEASE let me know.
May you have a beautiful holiday filled with family and friends. Lots of laughter, being kind to one another and always having passion and joy in your heart.
Much Love, Patty
​​​​​​​
---
ART
ARTISTIC HOLIDAY GIFTS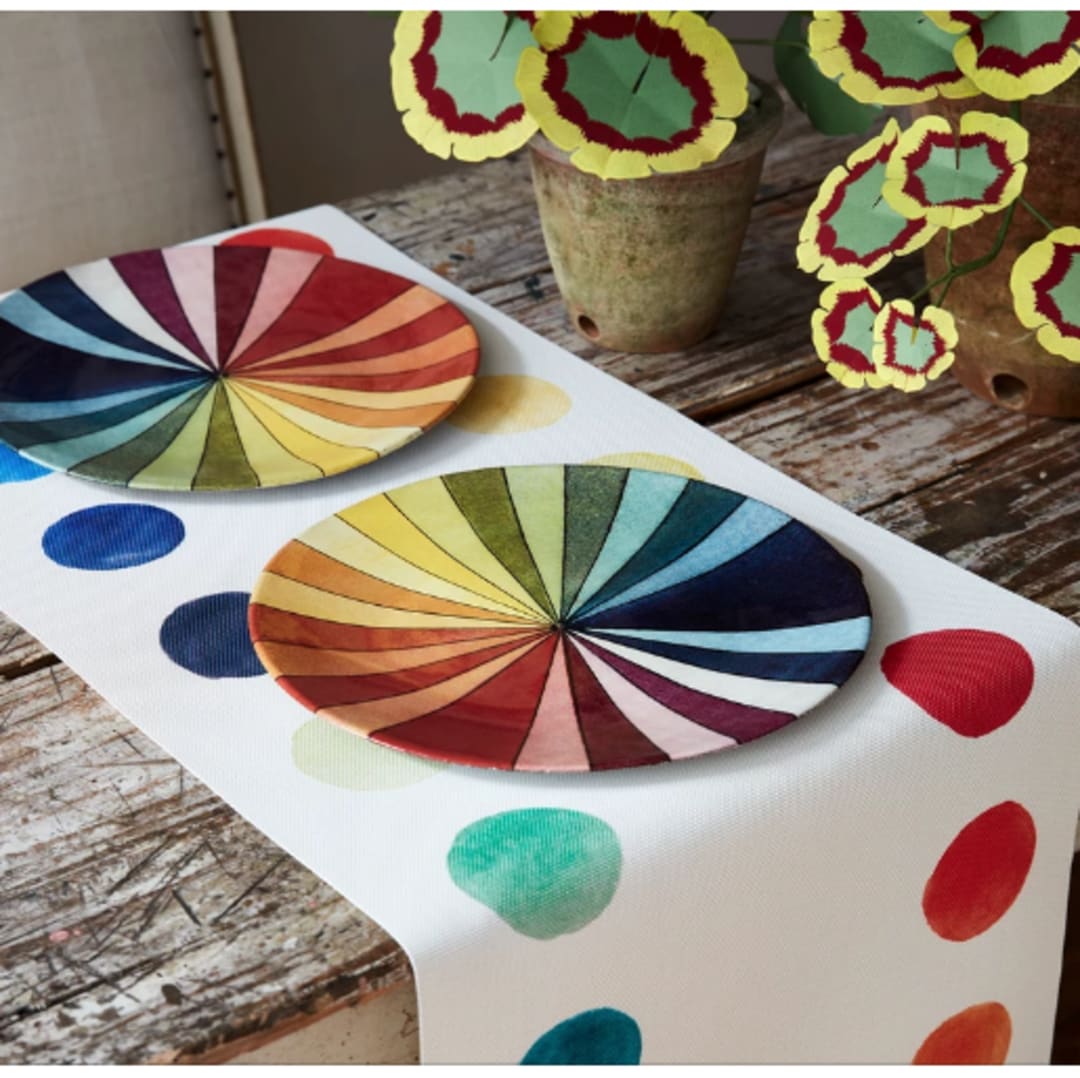 JOHN DERIAN
6 EAST 2ND STREET

This table runner is part of Johns collaboration with the company Chiliwich. Its a fun and happy collaboration. theres also great placemats. This is for the artist in your life or at least the collector. They are fantastic !
14x70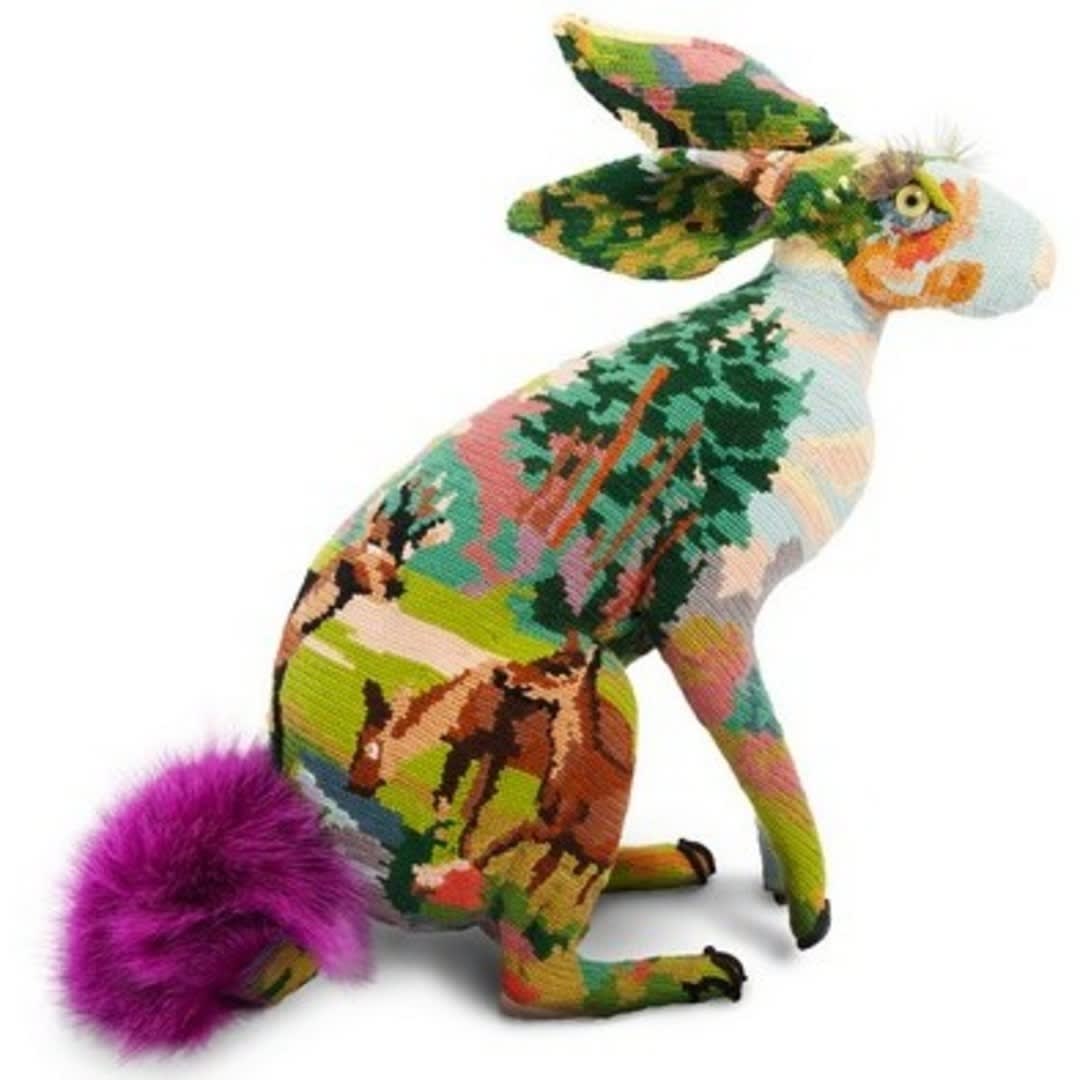 BERGDORF GOODMAN
754 FIFTH AVE

Frederique's animals have always been an obsession of mine.Bergdorfs starting carrying them about 8 years ago and the assortment has grown year to year. she also has a fantastic website. Enjoy!and IF in Paris:
Frédérique Morrel
63 rue de Chabrol
75010 Paris, France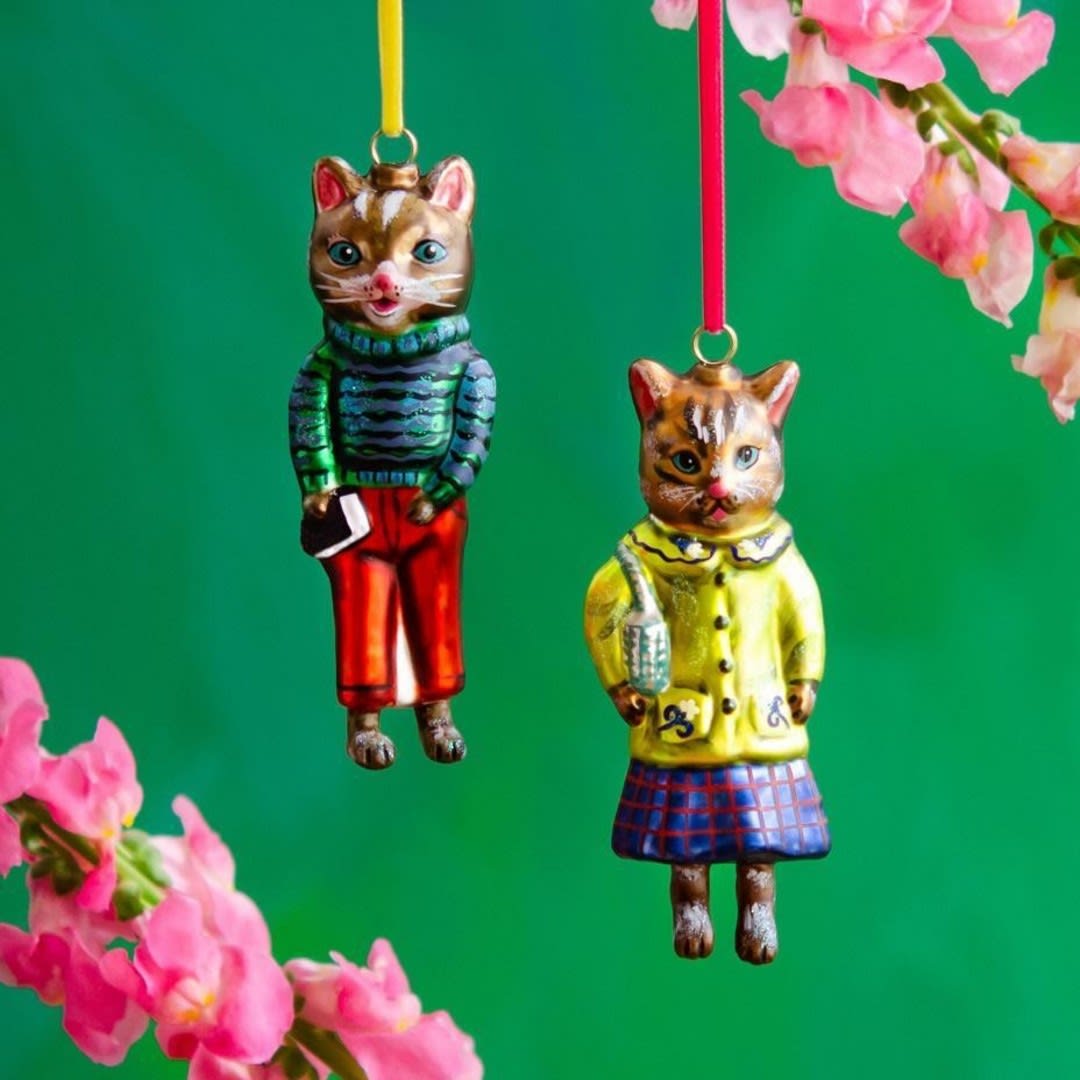 NATHALIE LETE
Nathalie is an artist we have used at Anthropologie for over 15 years. her hand and eye are whimsical and fun. Bring a light-hearted feel to your decor with these amusing Cats dressed in clothes.
Set of 2
5.25"
Hand-blown
Hand-painted
Designed by Nathalie Lete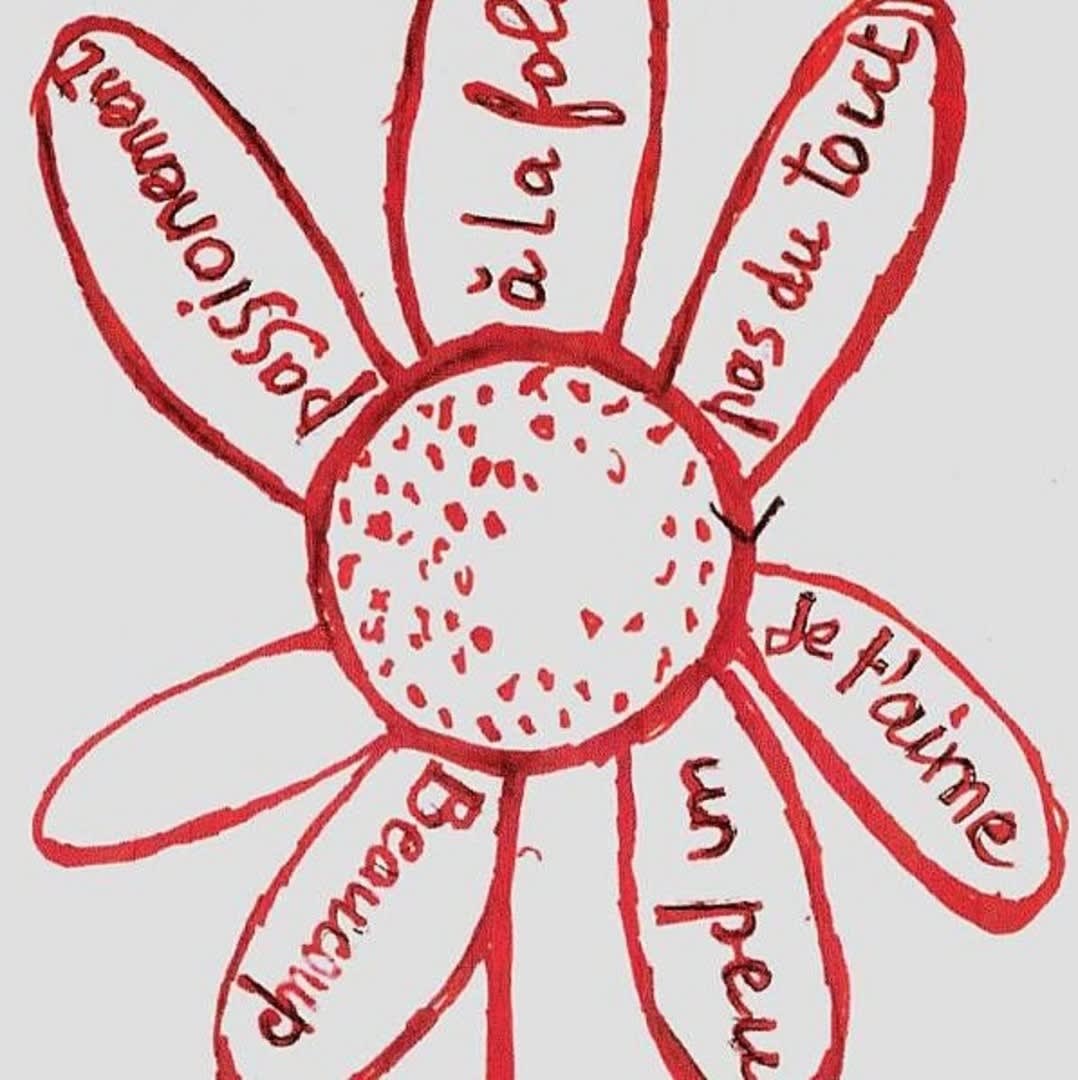 LOUISE BOURGOISE
The humble tea towel is one of Third Drawer Down's signature artist products. A practical and fun way to dry the dishes, it can also be stretched onto a canvas at your local framer and double up as an affordable artwork for your home.
Third Drawer Down Studio has re-released the Virtues Theologales tea towel in collaboration with The Museum of Contemporary Art, Los Angeles and Louise Bourgeois' studio, The Easton Foundation. The artwork is screen printed onto linen and also features stunning embroidery. Roughly translated, the petals read: "Loves me, loves me not (passionately, crazily, not at all, with love, a little, a lot..." )
---
FOOD
FOOD HOLIDAY GIFTS ​​​​​​​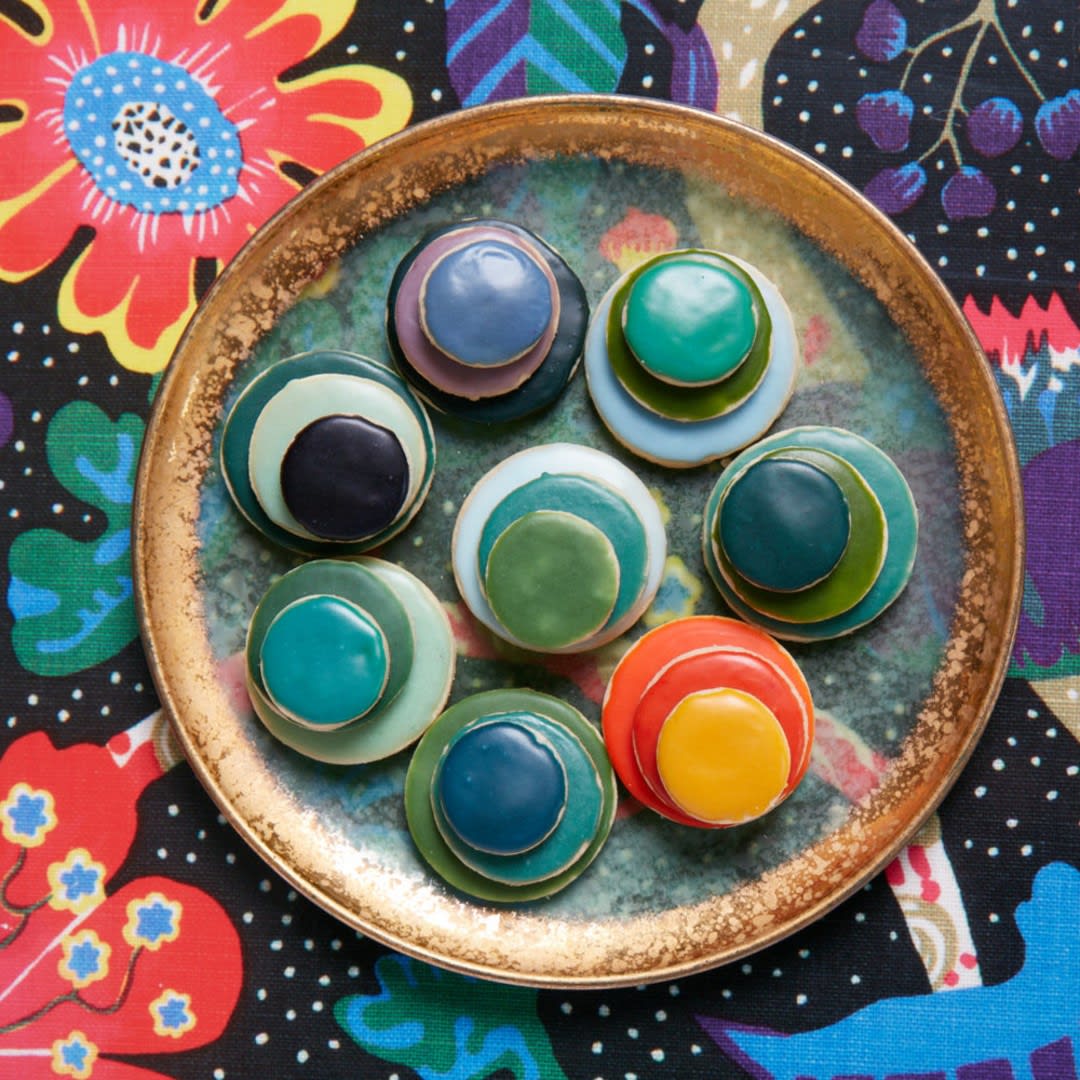 The Rounds Bakery in Brooklyn is off the charts! Their colored round cookies and their savory yummy cookies are a wonderful gift when going to a friends house for the holidays!
Make these delicious crowd-pleasing Sweet Rounds extra special with your custom color array. Send them any inspiration, theme, collection or image you want me to reference... The colors will help make a beautiful statement at any event large or small.
Sold by the box: 45-50 (due to size variation) pieces per box, $35.
Ingredients: Butter, flour, sugar, salt, egg, pure vanilla, powdered sugar, milk, food coloring.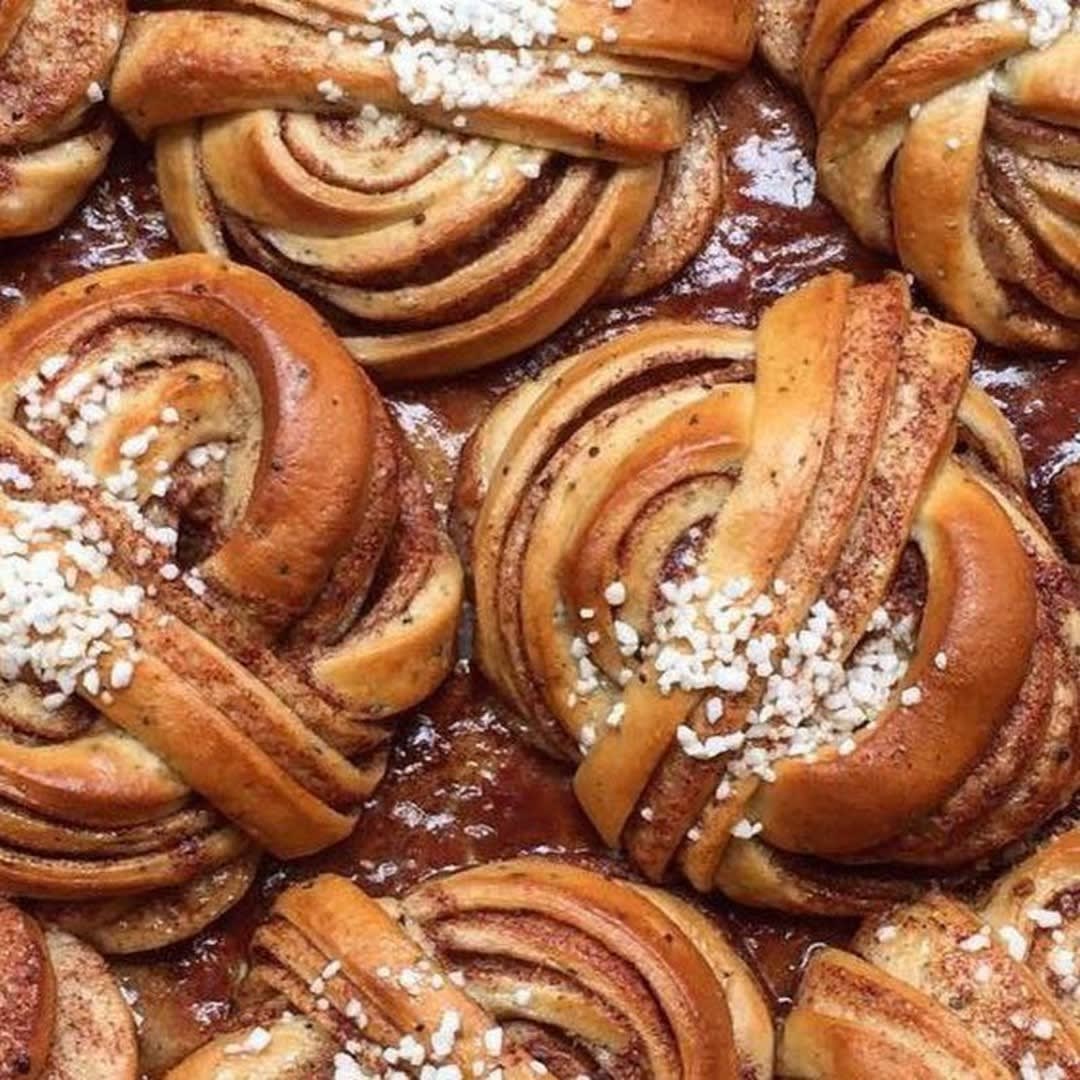 FABRIQUE BAKERY

348 WEST 14TH STREET
Fabrique is from Sweden. They have recently opened in NYC. Its most popular offering is the kardemummabullar, or cardamom bun — a gooey and dense pastry similar to a cinnamon bun.
The company was founded 11 years ago in Stockholm, growing it into a business that is incredibly successful. There are now nearly 20 locations in Stockholm, plus five newer ones in London.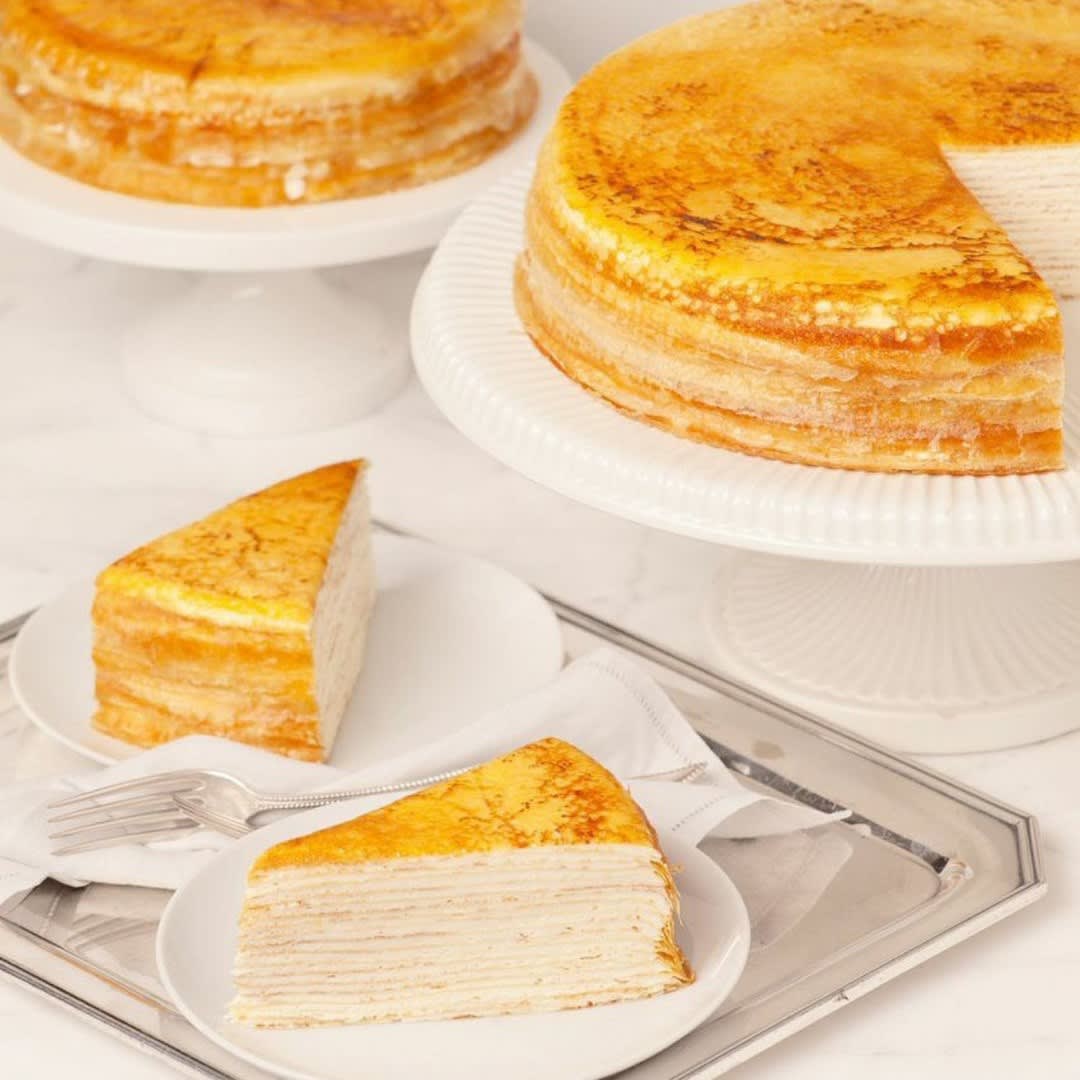 LADY M STORES IN NYC
41 EAST 78TH STREET
PLAZA FOOD HALL
BRYANT PARK
ROCKEFELLER CENTER
1178 BROAADWAY

Lady M is now a classic that should be included for any celebration whether birthday, holiday or gift for your host. My favorite is the Signature or green tea. You can deliver within NYC or all over the country. I also usually order it in advance and pick it up the day of I need it. Its so yummy!!!!!!!!! Enjoy!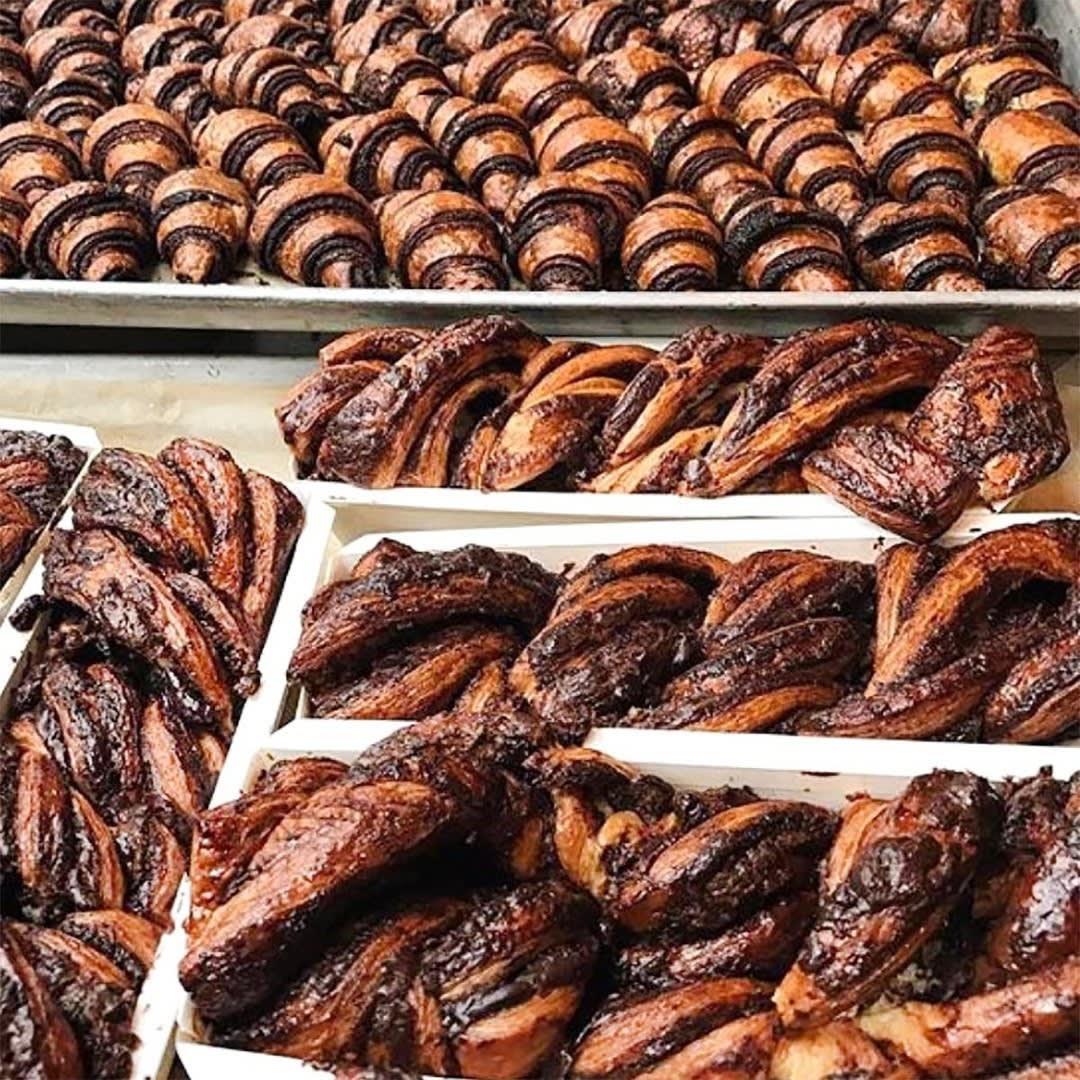 WILLIAMSBURG
150 WYTHE AVE

GREENPOINT
105 FREEMAN STREET

They opened in 2009 with the goal of bringing small batch, European-style bread to the community. They added a small café with homemade pastries and high-quality coffee. Their focus is on freshness, quality ingredients, love of food, and offering a tranquil setting for anyone needing a break from the bustle of New York City. Their roots are from Northern Europe but day-to-day changes depending on what inspires them be it a seasonal fruit, recent travels, or last night's dream.
They strive to bake and cook with only the best ingredients and use organic and local sources when possible. Go visit, it will not to disappoint!
---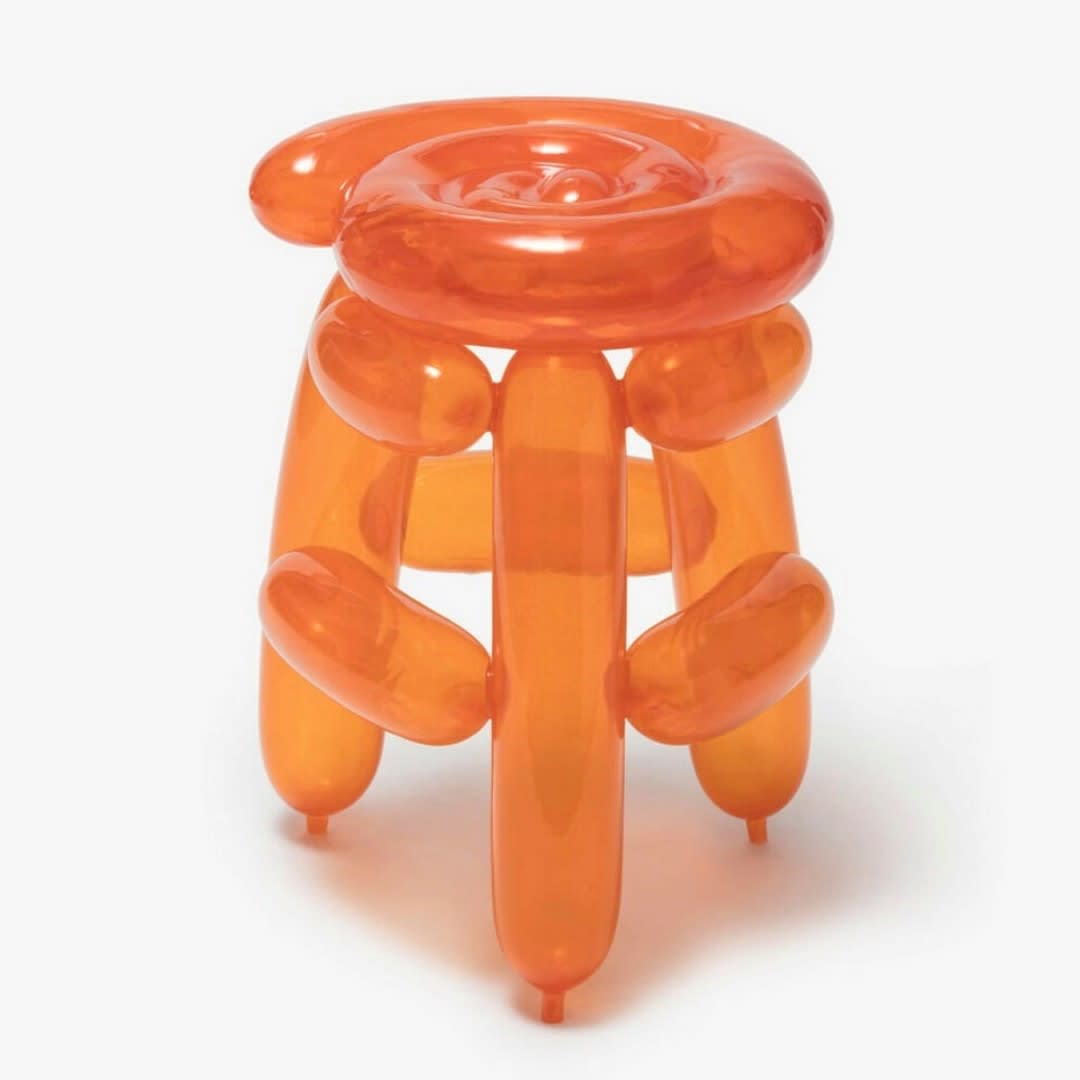 SEUNGJIN YANG
FUTURE PERFECT
55 GREAT JONES STREET
212,473.2500
Seungjin Yang (b. 1986) grew up in a city located in far east side of Korea surrounded with mountains. His inspirations come from 'people' whom he works with. Seungjin started with his simple interest in unexpected forms of balloons that are randomly defined at time of being blown. He has been using balloons as base material to produce solid crafts. Balloon is the easiest to manipulate the volume while it contains unexpectedness of being mass-y and solid opposite to assumptions on its original quality that is rather weak and soft. In his recent work, he is trying to extend through more playful colors and experimental forms.
ANTON ALVAREZ
SALON 94
2 EAST 94TH STREET
​​​​​​​
Currently Stockholm based Swedish-Chilean Anton Alvarez is a 2012 graduate from the Royal College of Art in London. Alvarez originally studied cabinetmaking before completing an Interior Architecture and Furniture Design course at Konstfack. Alvarez's work focuses on the design of systems and the creation of tools and processes for producing objects and architecture. Alvarez work has been exhibited internationally including solo shows at Salon94 in New York
TOM SACHS CHAIR
SALON 94
2 EAST 94 STREET
​​​​​​​
TOM SACHS is a sculptor, probably best known for his elaborate recreations of various Modern icons, all of them masterpieces of engineering and design of one kind or another. I have been obsessed with his work. His chairs in particular are incredible. Equally, if not more important, is his total embrace of "showing his work." All the steps that led up to the end result are always on display. On a practical level, this means that all seams, joints, screws or for that matter anything holding stuff together, like foamcore and plywood, are left exposed. Nothing is erased, sanded away, or rendered invisible.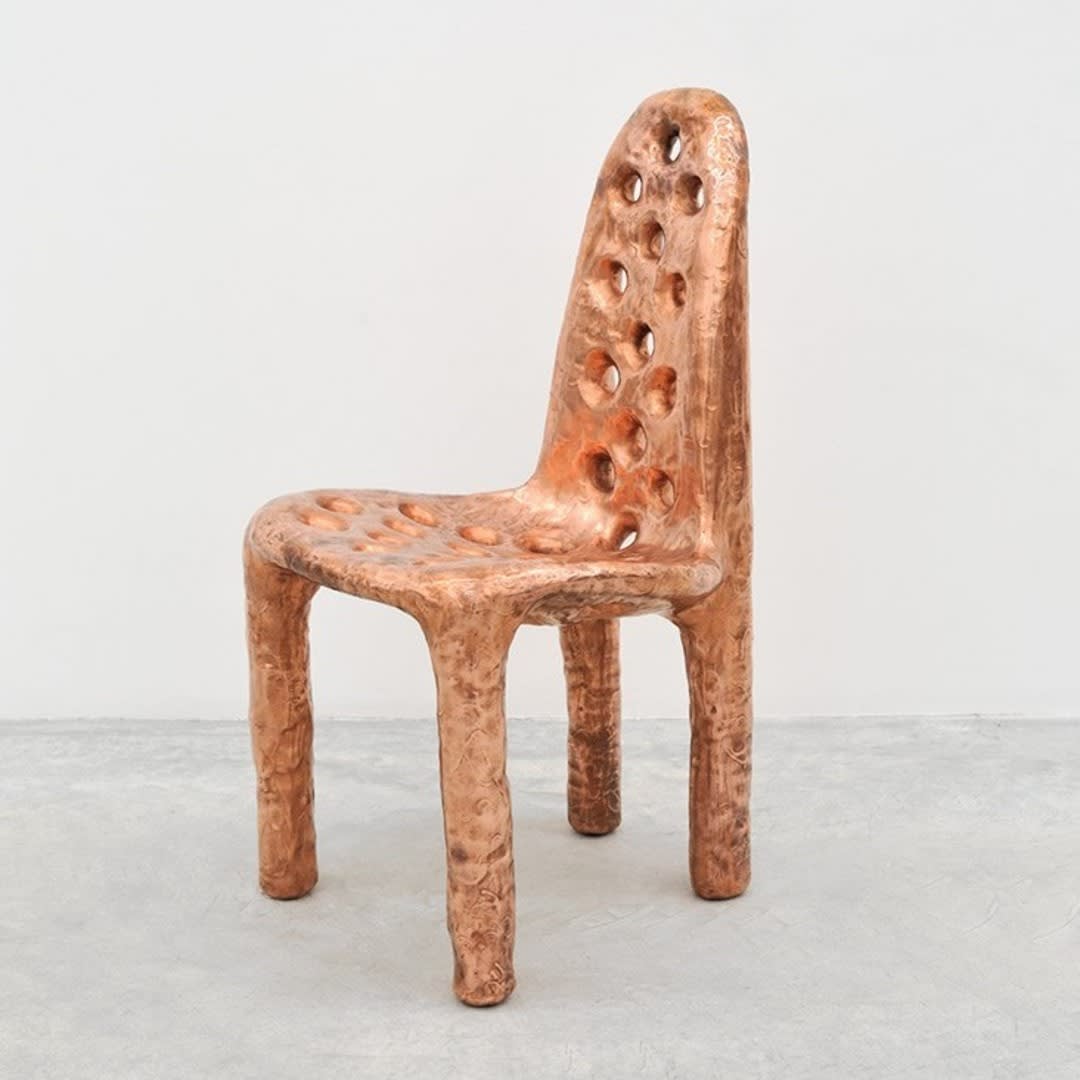 MAX LAMB
SALON 94
2 EAST 94 STREET
646.672.9212


Max Lamb is a British designer who combines traditional - if not prehistoric - design methods with digital design. He is known for employing highly unusual approaches to using natural materials, including pouring pewter onto sand, and volcanic rock.
​I was lucky enough to meet Max back in 2015 in Milan. He was having a ground breaking show in an old unfinished garage in Milan. My friend keith and I happened upon the show. I the garage was a circle of chairs Max had created over the years. This chair shown above is one of the chairs. The link to the catalogue form the show is:
In addition Jeanne Greenberg has just curated a show of Max's work in her new gallery. I highly recommend enjoying his work
---
LIFESTYLE
GIFTS FOR THE MORE ORGANIC AND NEUTRAL LOVER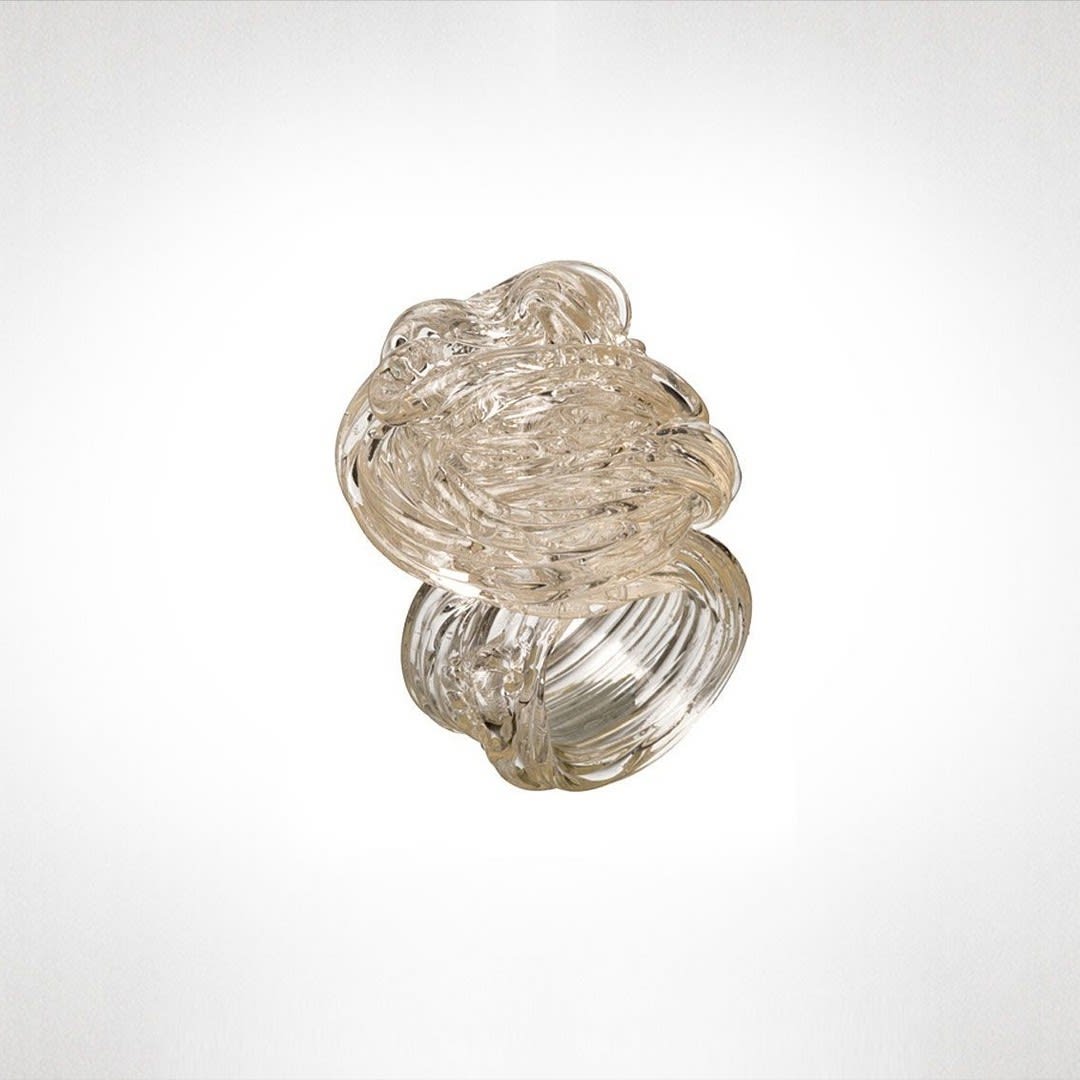 GAETANO PESCE RING

FORTUNY MUSEUM GIFT SHOP
VENICE ITALY
Every year I have attended the Biennale in Venice we would always save the Fortuny Palzazzo for last as the great Axel Voorvordt would also curate the exhibit and it would usually be our favorite experience. In addition to the palazzo, I would always stop at the gift store on the top floor and always add to my collection of Pesce rings! They are so much fun and give the feeling of wearing a true piece of art.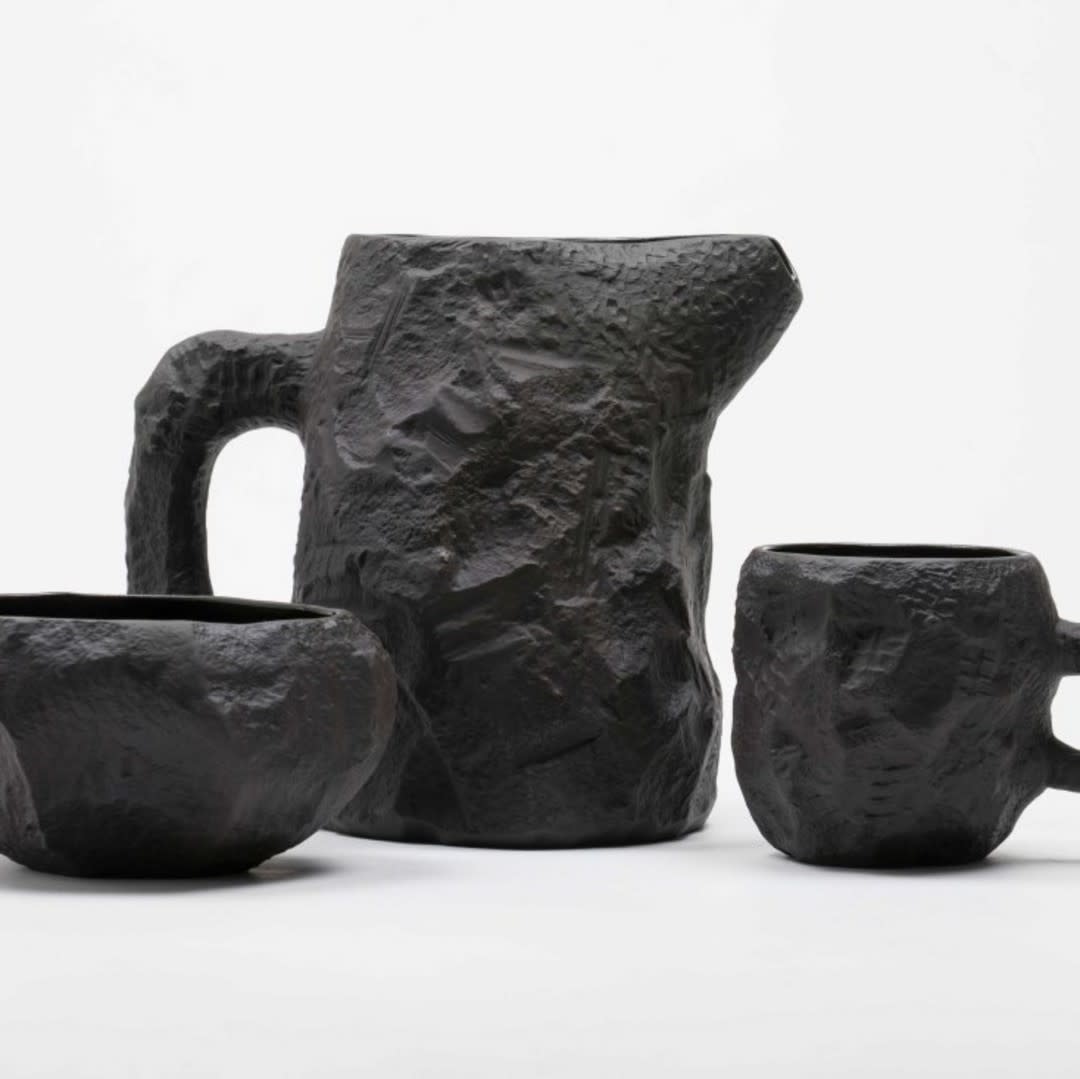 Max has started to make table top both in black (as shown ) and in white ( available on 1stdibs.com).
These pieces are unique and timeless. Max is a true genius and for the friend who has everything and appreciates art...this is the perfect gift!
Crockery Black Basalt
2016
Fine bone china tableware made in Staffordshire, England
Various dimensions
Produced by 1882 Ltd
1882 Ltd's interpretation of black basalt; equal in richness to the redy brown black developed back in 1766 by Josiah Wedgwood.
After eighteen months of development 'Crockery' by Max Lamb has been remastered in black basalt. A collection of tableware slip-cast from plaster models carved by hand, with glazed interior for functionality and raw exterior reflecting the modest surface texture of the plaster original.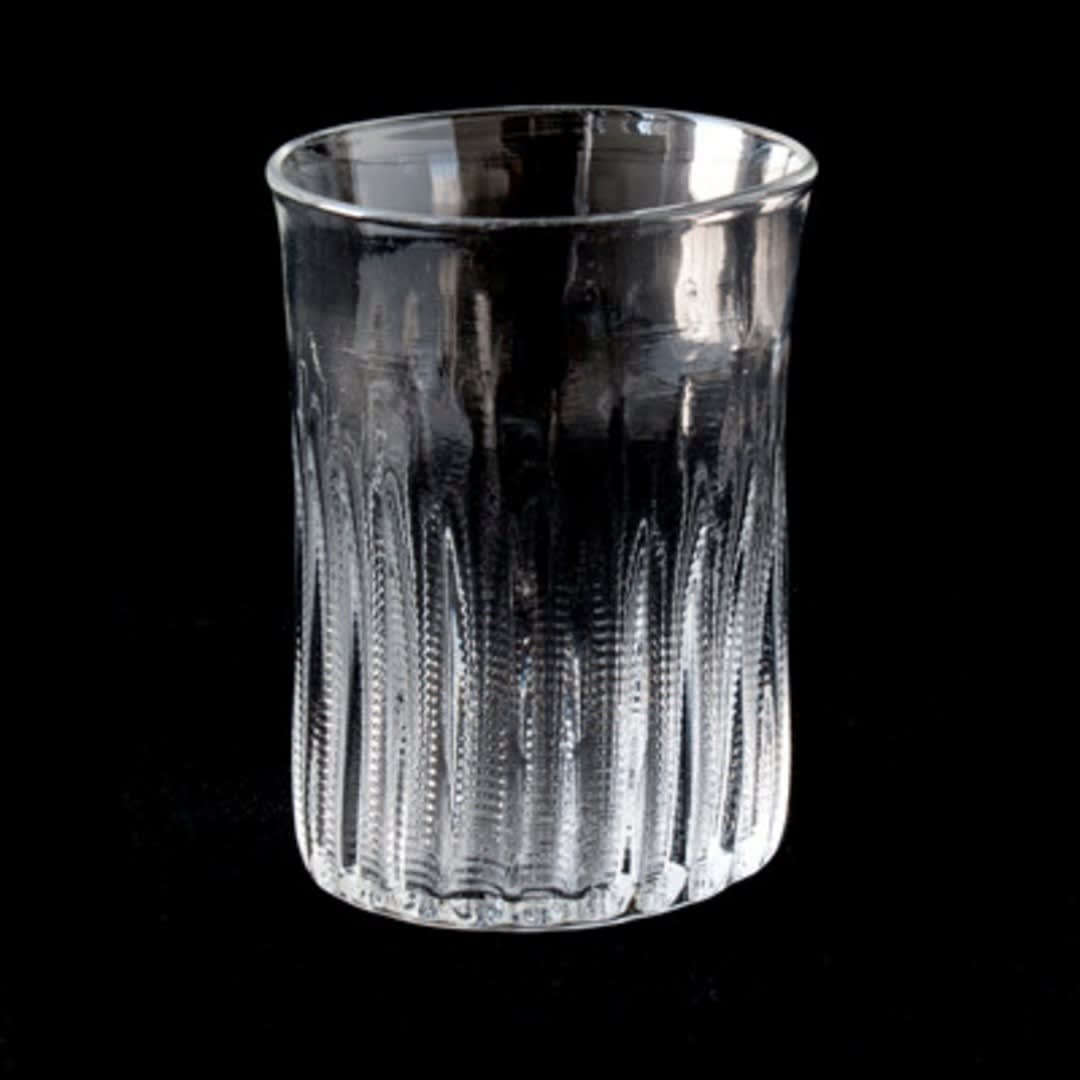 22 OREGON STREET
PROVIDENCE RI 02908
CLEAR WARE
Peàn Doubulyu Glass, in Providence, Rhode Island, is a partnership started in 1981 by Elizabeth Pannell and James Watkins, ( p + w ) both graduates of the Rhode Island School of Design.
Together, they design and produce a line of functional glassware which is expressive, fun and a joy to use. Pannell's background in graphics and painting and Watkins' interest in vessels are combined to create highly decorative glassware with bold contrasting colors and undulating, textured forms. Visual and tactile elements are combined to create contemporary, unique and desirable objects for the home.
​I have always loved their glasses and own them myself. I also find them to be a great wedding gift, or housewarming gift.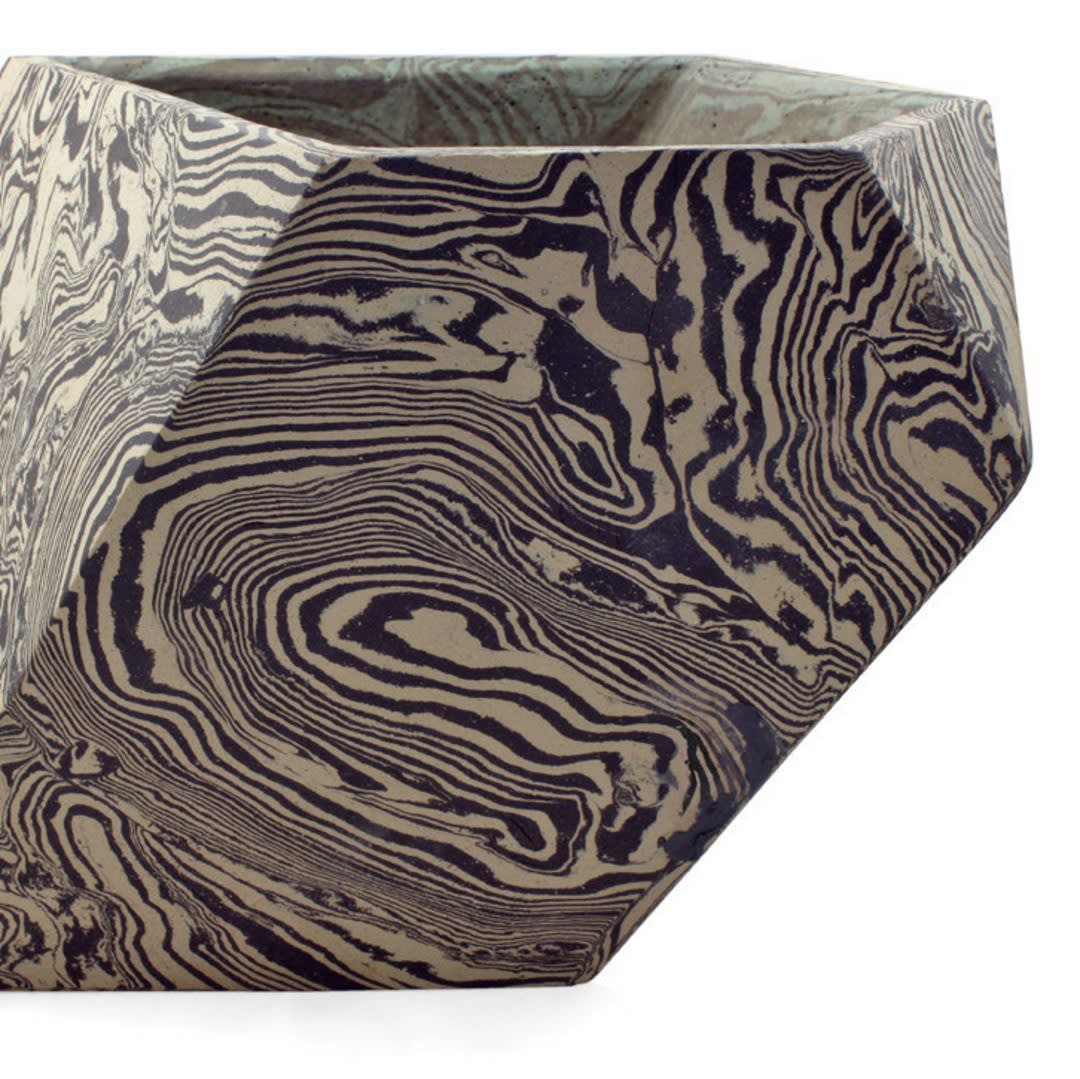 CODY HOYT
PATRICK PARRISH
50 LISPINARD STREET
212 219 9244

Brooklyn-based artist Cody Hoyt is a ceramists who with the square grid as his starting point, creates these complex yet calming and beautiful vessels. Hoyt uses the intricate technique of pigmented, cut and inlayed clay.
​I remember in May 2015 his first exhibit with Patrick Parrish, I was actually the first person to buy his vessels. I bought all that i could at that show! they still remain some of my favorites in our collection.
---
Co-op and condo sales activity of the last decade captured in the Manhattan Decade Report demonstrated a noticeable shift to more large-sized sales and their higher price levels. The median sales price has remained remarkably stable over the past four years while 2018 sales saw their largest year over year decline in a decade.
The Hamptons market is still challenged by the new tax law which has slowed sales while inventory is rising quickly. The impact of the SALT tax was felt by reducing affordability but this was partially offset by the sharp drop in mortgage rates. The drop in rates helped push median sales price higher than last year after several prior quarters that saw declining price trends. Sellers' willingness to negotiate expanded and there was the most substantial luxury listing discount in more than four years.


Condo price trend indicators in Palm Beach moved higher as the number of sales declined from year-ago levels. Single-family average sales price reached a record high for sales tracked since 2006. However as we all know there were two significant sales in Palm Beach and the market is quite hot. Betsy and I are happy to help in anyway to explore options for you within the area.
​​​​​​​