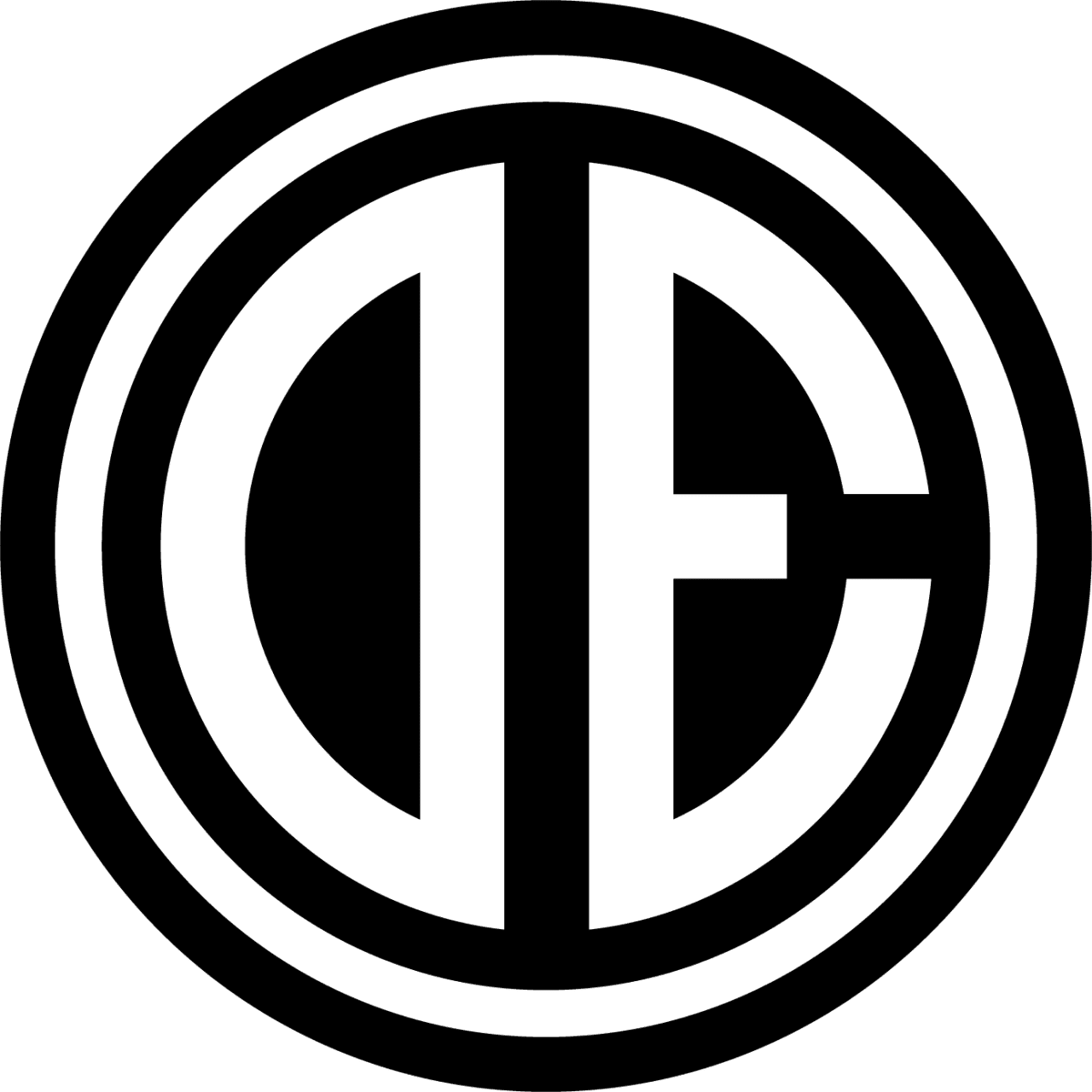 ---
Wow!
Happy August!
I'm praying that we are getting through this! Deep Breath!
It's the end of summer . We have six weeks! Enoy! Have FUN! But be careful!
I am excited to include some great Art Talks you can easily listen to from the Yale Center for British Art , which I am so intrigued by!
There are some new great restaurants...... I wasn't able to include Saint Theo's as I ran out of space However,
I'll include more on them in September.
Summer reads...for those of you who know me.....the books that I indulge in are about artists I have included four books I think you will enjoy while at the beach or under a shady tree.
I have found during Covid that Robert and I are constantly binge watching! I've included a few must see's that are either series, a movie or a documentary. I have also included Anthony Bourdain which is only in the movie theater ( if you dare).
Enjoy. I hope you like it. By the way....If you know of a friend who may enjoy receiving CITYNOTES ..let me know. I would be happy to add them to my distribution!
Be Safe! Be Healthy! Be Grateful!
Help a friend!
Love to you and your family!
Patty xoxooxox
---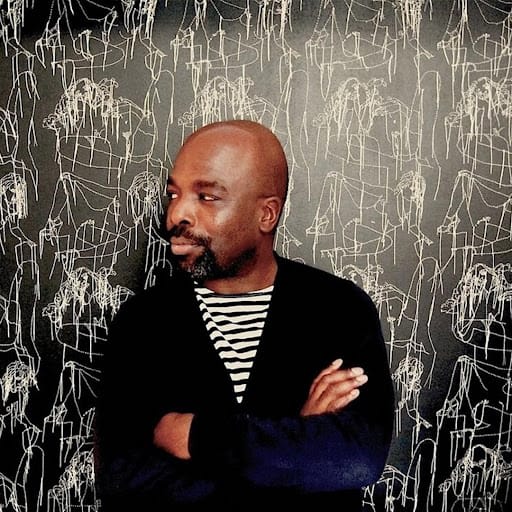 Duro Olowu | Artists in Conversation
Duro Olowu, is a British fashion designer and he is in conversation with Valerie Steele (Yale PhD 1983), Director and Chief Curator of the Museum at the Fashion Institute of Technology, New York.
Olowu is a Nigerian-born British fashion designer and curator who lives and works in London and New York. Launched in 2004, his eponymous womenswear label is known for its innovative combinations of colors and patterns, harmonious juxtapositions of vintage textiles with custom fabrics, and impeccably tailored silhouettes. Olowu's aesthetic vision is informed by his multicultural and international background, art, and other creative practices.

More recently, Olowu has curated the following critically acclaimed contemporary art exhibitions: Making & Unmaking at Camden Art Centre, London (2016), and Duro Olowu: Seeing Chicago at the Museum of
Contemporary Art Chicago (2020), for which he selected 380 works of art from public and private art collections across the city. His designs are featured in many collections worldwide, including the Rhode Island School of Design Museum and the Museum at the Fashion Institute of Technology, New York.

​​​​​​​If you follow Duro on Instagram you will enjoy his wide and knowledgable view of art!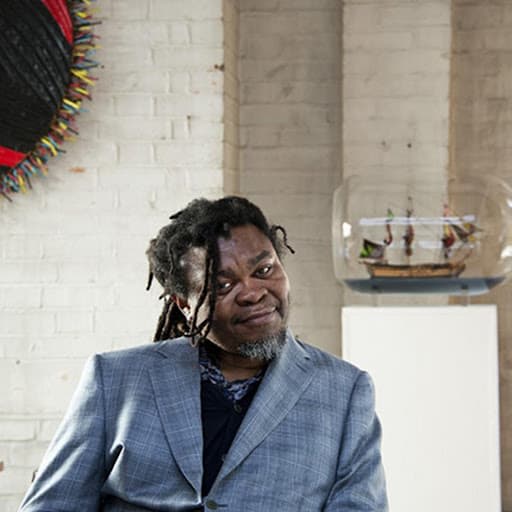 Yinka Shonibare CBE | Artists in Conversation
​​​​​​​

Born in London, UK, in 1962, and raised in Lagos, Nigeria, Shonibare explores issues of race, class, and the legacies of colonialism through his painting, sculpture, photography, and film. The consistent use of brightly patterned, wax-printed African batik fabric is distinctive of his work.
​​​​​​​
​​​​​​​Shonibare studied fine art at Byam Shaw School of Art (now Central Saint Martins College of Arts and Design) and received his MFA from Goldsmiths College in London. He was a Turner Prize nominee in 2004, and also that year was awarded the decoration of Member of the Most Excellent Order of the British Empire (MBE), a title he appended to his professional name. In 2019 he received the honor of Commander of the Order of the British Empire (CBE). His works are included in prominent collections internationally, including the Tate, London; the Victoria and Albert Museum, London; the Smithsonian's National Museum of African Art, Washington, DC; and the Museum of Modern Art, New York.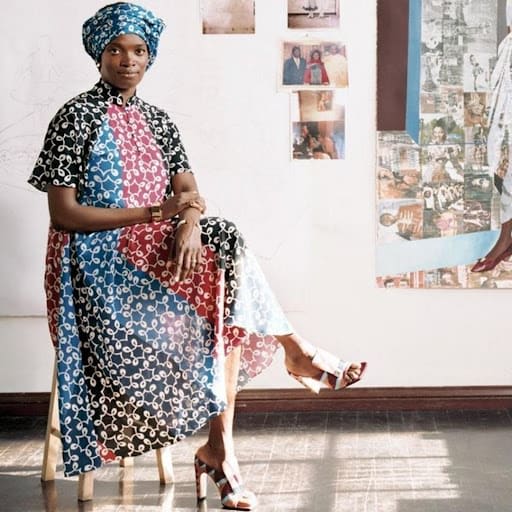 Njideka Akunyili Crosby Artist Conversation
Akunyili Crosby was born in Nigeria in 1983 and currently lives and works in Los Angeles. She received a BA from Swarthmore College in 2004, a postbaccalaureate certificate from the Pennsylvania Academy of the Fine Arts in 2006, and an MFA from Yale's School of Art in 2011. Drawing on art historical, political, and personal references, Akunyili Crosby creates densely layered figurative compositions that illustrate the complexity of contemporary experience. While the artist's formative years in Nigeria are a constant source of inspiration, Akunyili Crosby's grounding in Western art history adds further layers of reference.
646-998 -3313 OR 646 -998- 3314
I don't know about you but i could LIVE on Dim Sum! Seriously!
This is great delivery or take out!
So yummy!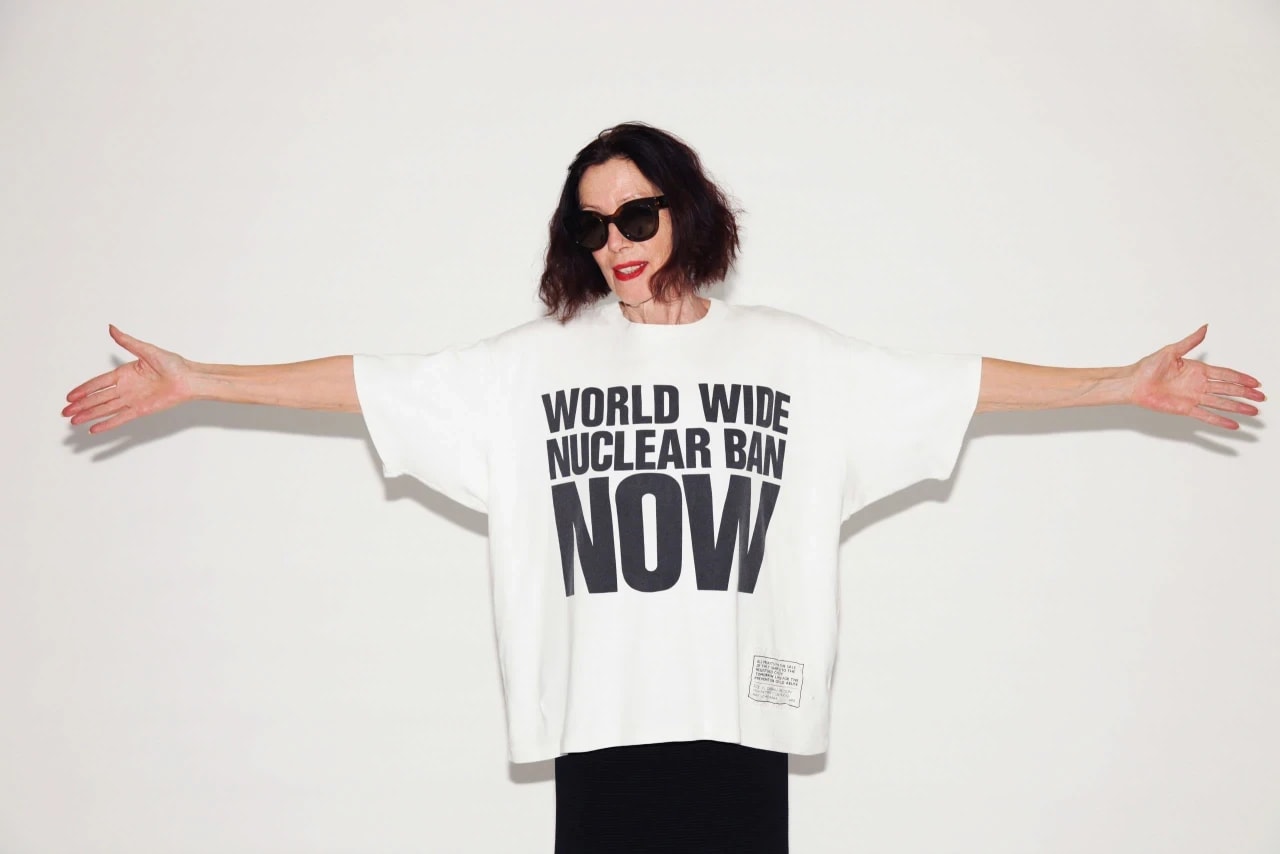 Katharine Hamnett - Artists in Conversation
Born in 1947, Hamnett is an English fashion designer best known for her political slogan T-shirts as well as her outspoken advocacy for sustainable and ethical business practices. She graduated from Central Saint Martin's School of Art and Design in 1970 and launched the Katharine Hamnet London clothing label in 1979. In 2011, she was appointed Commander of the Order of the British Empire (CBE) for her services to the fashion industry.
---
This is a Hokkaido (Japanese) Restaurant in Manhattan! Dr Clark offers 8 outdoor kotasu tables for parties of 2 to 6 people. This special table has a Japanese heater with remote control underneath . I love the style of this wonderfully low key establishment!
88 WEST HOUSTON STREET MONDAY-SUNDAY 12 PM - 12AM (212) 209 -7684
At Morgenstern's they love Ice Cream, and Burgers. Starting this past June you could get their classic American smashburger, made with beef or pork ground in house served on buns baked fresh daily. They have lots of special fries to go with those burgers, and of course pies that change all the time. As always, any of their 88 flavors of ice cream can be made into a milkshakes, or a soft serve twist.
So delicious! I make Keith go every time he's in NYC! You can even get an ice cream burger!
Commerce Inn
50 COMMERCE STREET
Ok ...if you ask me what am i MOST excited about in August It's the soft opening of The Commerce Inn!!!! Via
Carota chefs Rita Sodi and Jody Williams are now planning an American restaurant in the West Village. It will be their third restaurant in the neighborhood together after Tuscan-style trattoria Via Carota and the impending coffee- and aperitivo-focused Bar Pisellino, and I Sodi! Also , Williams owns Buvette! These 2 are the stars among stars! CAN'T WAIT!
---
Painting Time by Maylis de Kerangal
AMAZON

​​​​​​​In Maylis de Kerangal's Painting Time, we are introduced to a burgeoning young artist Paula Karst, who is enrolled at the famous Institut de Peinture in Brussels. Unlike the friends she makes at school, Paula strives to understand the specifics of what she's painting—replicating a wood's essence or a marble's wear requires method, technique, and talent, she finds, but also something else: craftsmanship. She resolutely chooses the painstaking demands of craft over the abstraction of high art.
Walker Evans Starting from Scratch
AMAZON
Walker Evans (1903–75) was a great American artist photographing people and places in the United States in unforgettable ways. He is known for his work for the Farm Security Administration, addressing the Great Depression, but what he actually saw was the diversity of people and the damage of the long Civil War. In Walker Evans, renowned art historian Svetlana Alpers explores how Evans made his distinctive photographs. Delving into a lavish selection of Evans's work, Alpers uncovers rich parallels between his creative approach and those of numerous literary and cultural figures, locating Evans within the wide context of a truly international circle.
Goya- A Portrait of the Artist
AMAZON
The life of Francisco Goya (1746–1828) coincided with an age of transformation in Spanish history that brought upheavals in the country's politics and at the court which Goya served, changes in society, the devastation of the Iberian Peninsula in the war against Napoleon, and an ensuing period of political instability. In this revelatory biography, Janis Tomlinson draws on a wide range of documents—including letters, court papers, and a sketchbook used by Goya in the early years of his career—to provide a nuanced portrait of a complex and multifaceted painter and printmaker, whose art is synonymous with compelling images of the people, events, and social revolution that defined his life and era.
Talk Art
EVERYTHING YOU WANTED TO KNOW ABOUT CONTEMPORARY ART BUT WERE AFRAID TO ASK
A joyful and straightforward introduction to contemporary art from the creators of hit podcast Talk Art ( which I included in CityNotes in 2020) actor and collector Russell Tovey and gallerist Robert Diament.
Talk Art , the book, is a beautiful and accessible celebration of contemporary art, and a guidebook to navigating and engaging with the art world. Informal and jargon-free, this book proves that art really is for everyone. With a wealth of imagery (some never-before-seen in print) and an informative and engaging narrative.
The book features highlights from interviews with: Tracey Emin, Rose Wylie, Helen Cammock, Jordan Casteel, Edward Enninful, Jerry Saltz, Elton John, Billy Porter, Grayson Perry, Michael Stripe, Lena Dunham, Rose McGowan, Ian McKellen, Deborah Frances- White, David Shrigley, Toyin Ojih Odutola and Michael Craig-Martin, among others.
---
MUST SEE SHOWS FOR THE LAST PART OF SUMMER !
Summer of Soul
HULU
The documentary examines the 1969 Harlem Cultural Festival, which was held at Mount Morris Park (now Marcus Garvey Park) in Harlem and lasted for six weeks. Despite having a large attendance and performers such as Stevie Wonder, Mahalia Jackson, Nina Simone , The Fifth Dimension, Gladys Knight & the Pips and Sly & the AFamily Stone the festival was seen as obscure in pop culture, something that the documentarians investigate.
Quest Love has done an excellent job of bringing this important event to life
Zola
IN MOVIE THEATERS
This was written by Jeremy Harris (he has been written about multiple times in City Notes re: Slave Play & Daddy). Zola is a story about A stripper named Zola embarks on a wild road trip to Florida. The cast is wonderful Zola is a
2020 American film based on a viral twitter thread by Aziah "Zola" King and the resulted in an article "Zola Tells All: The Real Story Behind the Greatest Stripper Saga Ever Tweeted" .
Roadrunner Anthony Bourdain
IN MOVIE THEATERS
Roadrunner: A Film About Anthony Bourdain is a 2021 Documentary directed and produced by Morgan Neville. It follows the life and career of celebrity chef Bourdain. The film had its world premiere at the Tribeca Film Festival on June 11, 2021, and was released in the United States on July 16, 2021.
Respect
AMAZON PRIME VIDEO AUGUST 13TH RELEASE
This is going to be a must see! I don't know about you but I adore Jennifer Hudson AND Aretha Franklin! I can't wait to see this. Incredible cast with undeniable talent!
---
EXPERIENCE THE VENICE BIENNALE SUN & SEA AT BAM
Sun & Sea
Step into a sunny day by the sea. This theatrical installation stunned audiences at the 2019 Venice Biennale, earning its all-female creative team the much-coveted Golden Lion. It comes to BAM for its US premiere, transforming the Fishman Space into a crowded beach. Sunbathing characters offer up a range of seductive harmonies and melodic stories that glide between the mundane, the sinister, and the surreal. From the sprawling tapestry of their lives emerges a piercing exploration of the relationship between people and our planet, brought to life by 13 vocalists and 25 tons of sand.
Market Report
The Manhattan market approached robust conditions with rising prices, surging sales and more bidding wars. Median sales price rose to its highest level in eight quarters, the sixth-highest result in thirty-two years. The number of sales surged to its highest quarterly total in six years as cash buyers returned. The market share of bidding wars rose to normal levels but was the highest observed in two and a half years. Resale median sales price rose to the highest on record since tracking began in 2003. The number of co-op sales surged annually at the highest rate in more than eleven years. The year over year surge in condo sales overpowered listing inventory gains, making the market pace much faster. Luxury listing inventory rose year over year at approximately one third the rate of non-luxury supply. The number of new development sales surged at the highest year over year rate in more than seventeen years of tracking. There were the most new development sales above the $3 million threshold in two years.

Prices in the Hamptons set records as sales levels remained high, but not at the intensity seen late last year. Price trend indicators rose to new highs as sales surged year over year. Listing inventory fell sharply to the third-lowest level in nearly fifteen years. The market pace fell annually to the fastest moving market in fifteen years. Bidding wars rose annually to their second-highest market share in five years of tracking. While sales rose market-wide, sales from $1 million to $5 million saw the highest market share in a decade. Luxury listing inventory fell sharply as the market share of sales to close at the asking price reached a new high.

The Palm Beach market continued to see record highs for prices and sales volume, as well as record lows for listing inventory. Condo sales nearly quadrupled year over year to the highest level on record. Single family price trend indicators surged to set new records. Luxury listing inventory tied the record low set in the same period last year.