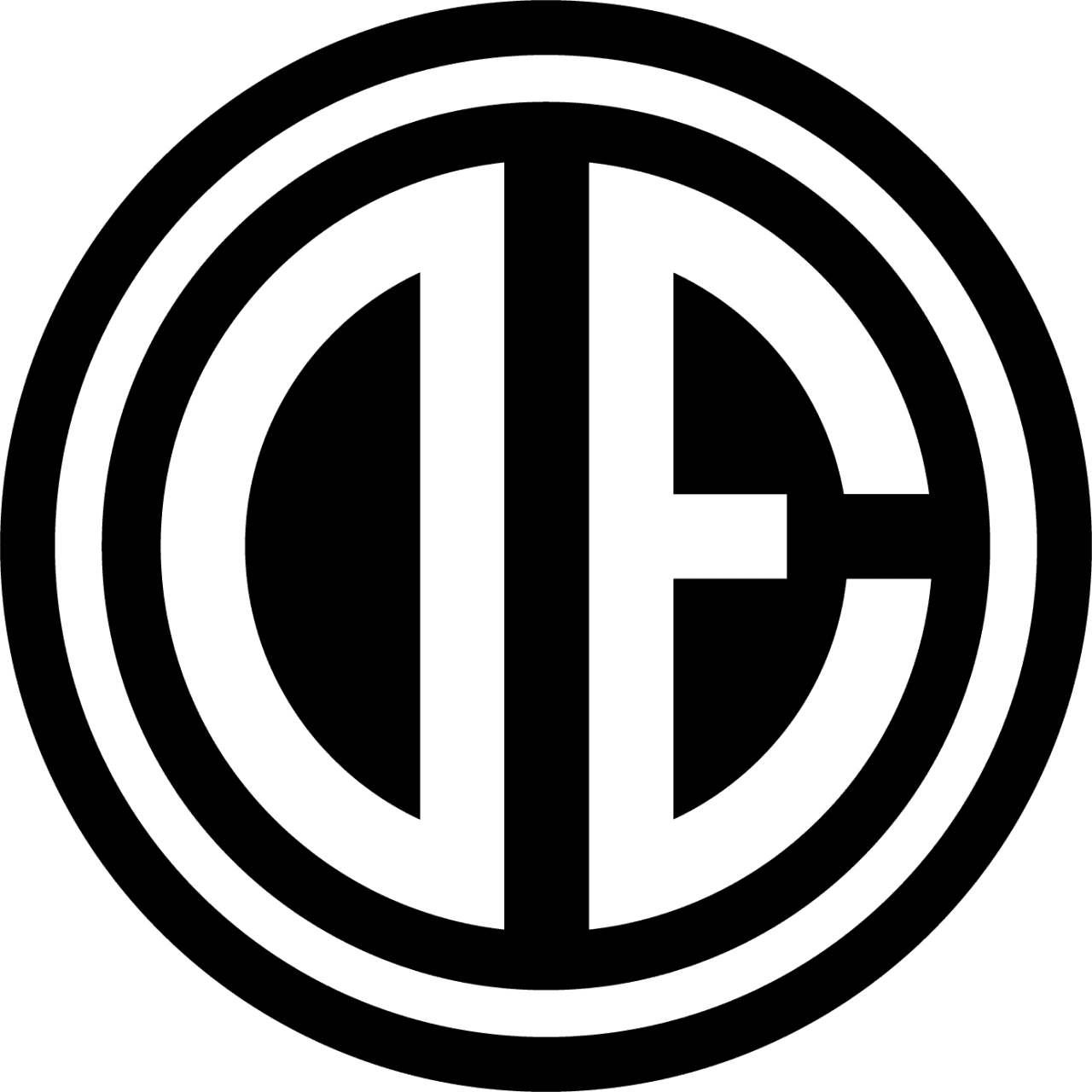 ---
Happy Almost Spring!!!!!!
Welcome to the end of February. We are betwixt and between at the moment. We are grateful that the winter has been mild and hoping that the Spring is upon us sooner rather then later. The bulbs have started to peek through and the birds are busy flying about. This up coming eight or so weeks brings quite a bit of art openings as well as the New York Art Fairs. The British Galleries at the Metropolitan Museum are reopening which i can't wait to see. Some exciting plays are opening as well as the extension of American Utopia which i wrote about before. If you haven't seen it and thought you weren't able to see it due to the original running dates think again. they have extended the show for another 16 or so weeks! Run to see it!
---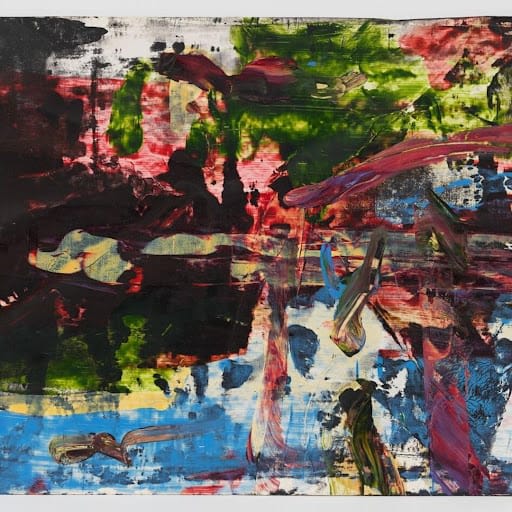 Jack Whitten Transitional Space
HAUSER & WIRTH
28 JAN – 4 APR 2020
32 EAST 69TH STREET
212 794 4970
I adore jack Whittens work! Hauser & Wirth is pleased to present the first major survey of Jack Whitten's works on paper, spanning the artist's six decade career. Jack Whitten (1939 – 2018) made it his mission to disrupt the discipline of art history through experiments with material, process, and technique. Whitten was also a prolific and powerful draftsman. The unique body of works on view at Hauser & Wirth testifies to the immensity of his commitment to drawing as a means to make manifest his ideas and advance his methods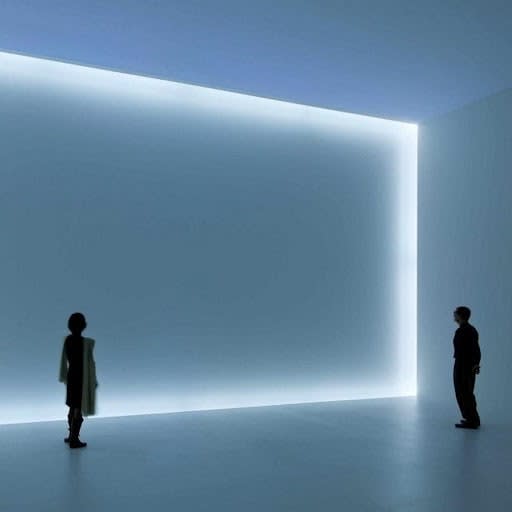 Doug Wheeler
DAVID ZWIRNER
JANUARY 24—MARCH 21, 2020 519 WEST 19TH STREET
David Zwirner is pleased to present a new light installation by American artist Doug Wheeler (b. 1939) .
Over the past five decades, Wheeler has become known for his innovative constructions and installations that engage with the perception and experience of light, space, and sound. On view is an immersive environment by the artist that further expands on his groundbreaking investigations of the possibilities of luminous space. This is Wheeler's fourth solo exhibition at the gallery.
The experience is incredibley beutiful!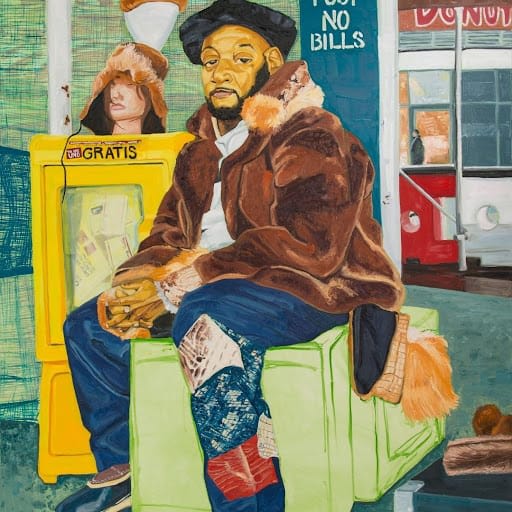 Jordan Casteels
NEW MUSEUM
FEB 19TH-MAY 24TH 235 BOWERY STREET
Bringing together nearly forty paintings spanning her career, including works from her celebrated series Visible Man (2013–14) and Nights in Harlem (2017), along with recent portraits of her students at Rutgers University-Newark, "Within Reach" will be Jordan Casteel's first solo museum exhibition in New York City and it is
SPECTACULAR!
In her large-scale oil paintings, Casteel has developed a distinctive figurative language permeated by the presence of her subjects, who are typically captured in larger-than- life depictions that teem with domestic details.
Portraying people from communities in which the artist lives and works—including former classmates at Yale, where she earned an MFA; street vendors and neighbors near her home in Harlem; and her own students at Rutgers University-Newark in New Jersey—Casteel insists upon the ordinary, offering scenes with both the informality of a snapshot and the frontality of an official portrait. In these richly colorful works, Casteel draws upon ongoing conversations on portraiture that encompass race, gender, and subjectivity, connecting her practice to the legacy of artists like Alice Neel, Faith Ringgold, and Bob Thompson, among others.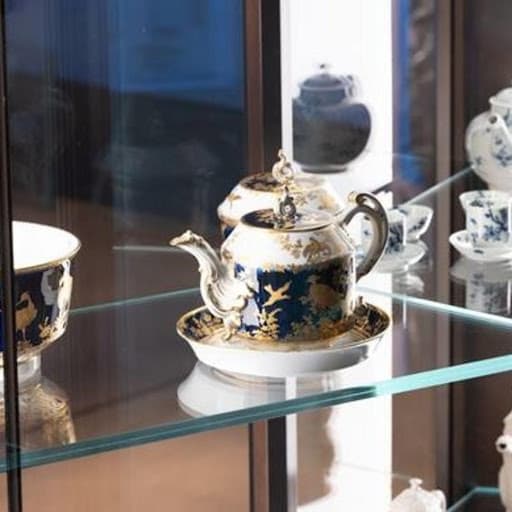 British Galleries at the Metropolitan Museum
METROPOLITAN MUSEUM OF ART MARCH 2ND-ONGOING
1000 FIFTH AVENUE
212-535-7710
The re-opening of The Met's British Galleries is one of the highlights of the Museum's 150th anniversary—11,000 square feet devoted to British decorative arts, design, and sculpture created between 1500 and 1900.
The British Galleries will exhibit almost seven hundred works of art, including a large number of new acquisitions, particularly objects made in the nineteenth century that were purchased with this project in mind.
Roman & WIlliams was directly involved in the renovation and it is eveident at every turn.
A seventeenth-century staircase with exquisite naturalistic carvings—brought to The Met in the 1930s from Cassiobury House, a now-lost manor house—has been meticulously conserved and re-erected like an enormous jigsaw puzzle. Three magnificent historic interiors from Kirtlington Park, Croome Court, and Lansdowne House have been transformed by painstaking restoration and new lighting, and remain at the heart of the galleries.
---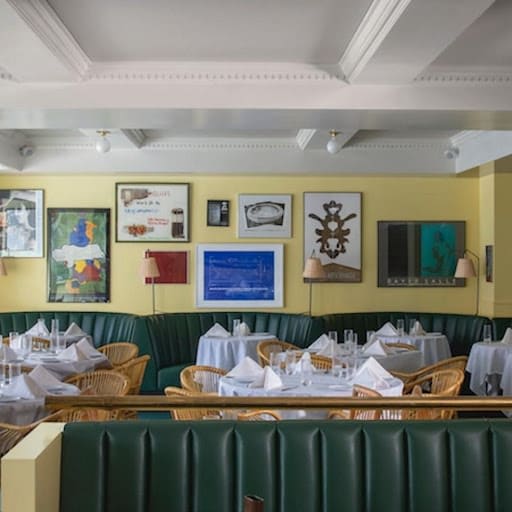 The American Bar
THE AMERICAN BAR
33 GREENWICH AVENUE
American Bar is a West Village restaurant from the people behind Cafe Clover with wicker furniture, forest-green banquettes, and an almost overwhelmingly expansive American menu. It has everything from an egg salad sandwich to a bowl of chips with a side of caviar. But as in the old days at Odean. This is the go to for late night bites and yummy classic food!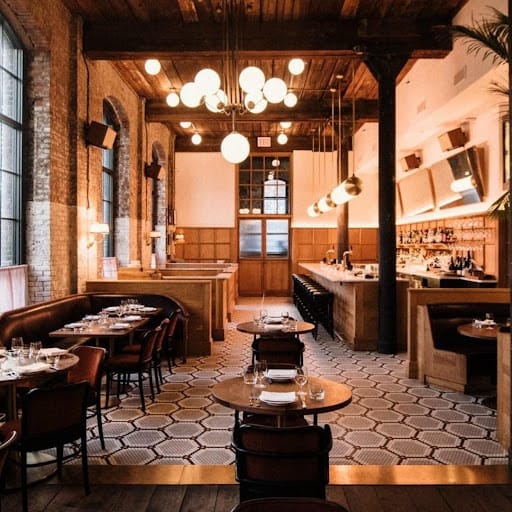 Le Crocodile
WYTHE HOTEL
80 WYTHE AVENUE BROOKLYN
718-460-8004
Le Crocodile is a neighborhood brasserie serving earnest French fare in a setting inspired by our Parisian and New York favorites. Le Crocodile is located in Williamsburg's Wythe Hotel, from chefs Jake Leiber and Aidan O'Neal of beloved Chez Ma Tante and restaurateur Jon Neidich of Golden Age Hospitality (Acme, The Happiest Hour)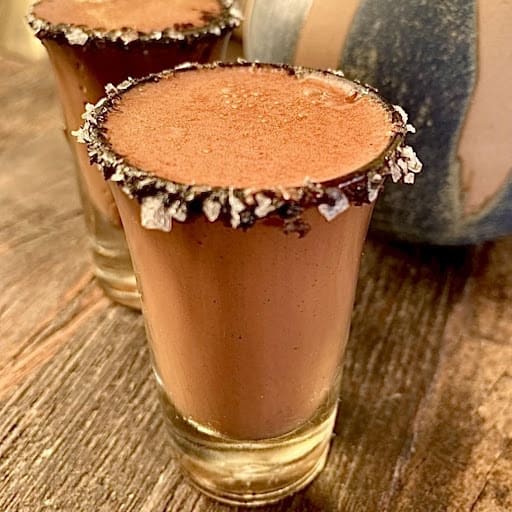 WONDERBON
257 BLEECKER ST
(646) 410-0222

The City Bakery closed last year, and fans of its hot chocolate worried that that would be the end. But the bakery's founder, Maury Rubin, has opened the Wonderbon Chocolate Company . The pop-up is a celebration of all things chocolate, starting with steaming cups of the hot kind. The counter-service shop occupies the space that some might recall as home to the original Murray's Cheese, now across the street.
At Wonderbon, there are at least a dozen flavors, including white miso, malted milk, espresso and cinnamon as well as classic, iwhich have been introduced gradually throughout February. Flavored whipped creams are a new option, but because of production issues there are no marshmallows. (Bring your own.) The hot chocolate is made, as it has always been, by melting chocolate bars, not from cocoa powder.
In the future, Mr. Rubin plans to use this technique to develop an instant hot chocolate that can be shipped nationwide. Chocolate truffles, tartines, puddings and a vegan chocolate-avocado shake are also served.
For those of you who worshiped City Bakerys hot chocolate ts a must go to!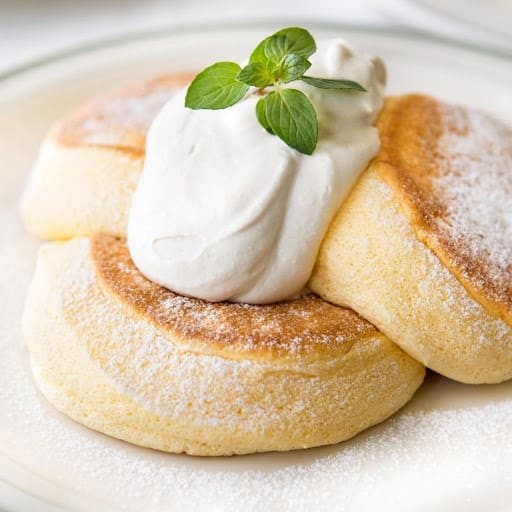 Flipper's
FLIPPERS
337 BORAODWAY
Flippers is the home of the specialty Japanese pancakes. This is a chain mainly in Tokyo, and others in Taiwan, Korea, and Hong Kong. This is the first American location. While Japanese dessert specialists have traditionally occupied some very cramped real estate here, Flipper's is comparatively gigantic, situated on two floors at Grand and West Broadway on a prime Soho corner with a full-on restaurant.

---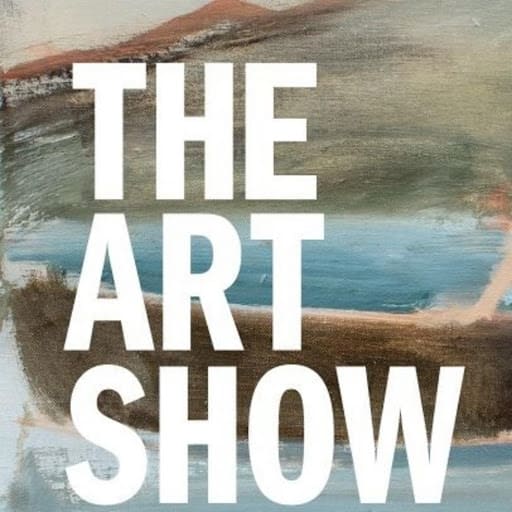 Henry Street Art Fair
FEBRUARY 27 – MARCH 1, 2020 PARK AVENUE ARMORY
643 PARK AVENUE AT 67TH STREET
THE ART SHOW GALA PREVIEW WEDNESDAY, FEBRUARY 26, 2020
5:00, 5:30, 6:30 AND 7:30 P.M. TICKETED ENTRY
Organized annually by the Art Dealers Association of America (ADAA), The Art Show offers intimately scaled and thoughtfully curated presentations of the highest quality.
In 2020 visitors can look forward to more than half of the fair dedicated to solo presentations, including 19 focused on female artists, as well as joint and thematic presentations.
All admission from The Art Show and proceeds from the Gala Preview benefit the Henry Street Settlement, one of New York's leading social service, arts, and health care organizations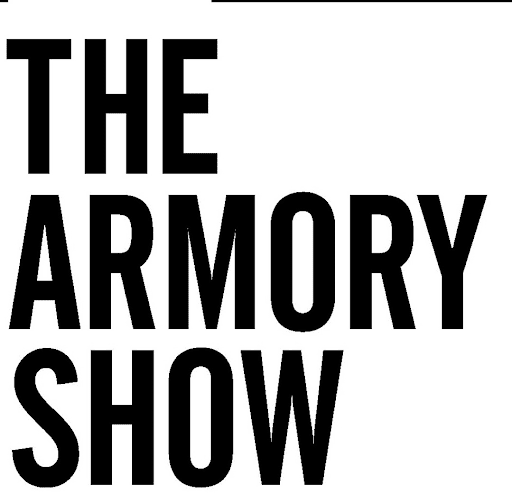 The Armory Show
PIERS 90 & 94
711 12TH AVENUE
VIP WEDNESDAY, MARCH 4 PUBLIC DAYS
THURSDAY, MARCH 5 | 12-8 PM
FRIDAY, MARCH 6 | 12-8 PM
SATURDAY, MARCH 7 | 12-7 PM
​​​​​​​SUNDAY, MARCH 8 | 12-6 PM
The Armory Show is New York City's premier art fair and a leading cultural destination for discovering and collecting the world's most important 20th- and 21st-century art.
The Armory Show features presentations by leading international galleries, innovative artist commissions, and dynamic public programs. Since its founding in 1994,
You can definitely plan to spend the day. there are wonderful restaurants on site from Butterfields to Village Den & CAnard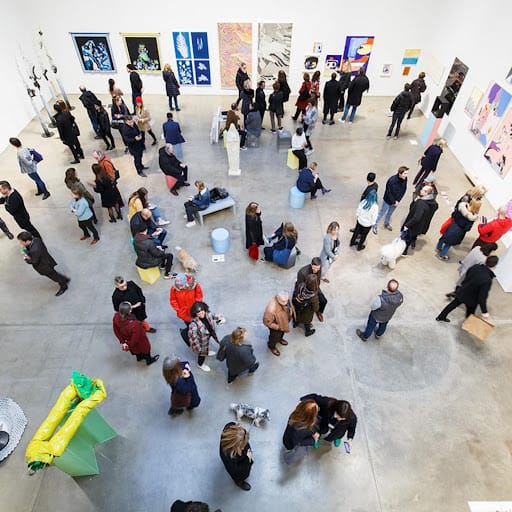 Scope
METROPOLITAN PAVILION
125 WEST 18TH STREET VIP MARCH 5TH 6-9 PM
DAILY HOURS
FRIDAY, MARCH 611AM - 8PM SATURDAY, MARCH 711AM - 8PM SUNDAY, MARCH 811AM - 7PM
The 20th edition of SCOPE New York returns to its Chelsea location at Metropolitan Pavilion. Known for presenting groundbreaking contemporary work, SCOPE New York will welcome 60 international exhibitors at its centrally-located venue. In addition, SCOPE will continue its legacy of critically-acclaimed VIP Programming with strategic partnerships, a focused schedule of events, and talks.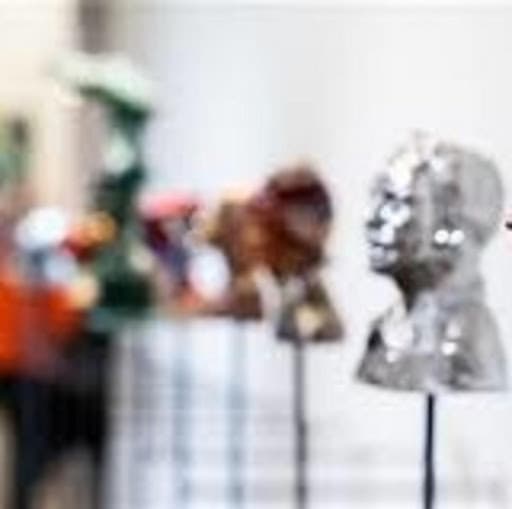 Volta
METROPOLITAN WEST 639 WEST 46TH STREET VIP PREVIEW
WEDNESDAY, MARCH 4, 4 – 6 PM PUBLIC VERNISSAGE WEDNESDAY, MARCH 4, 6 – 9 PM PUBLIC VIEWINGS
WEDNESDAY, MARCH 5 – SUNDAY, MARCH 8, 2020
VOLTA New York is back! VOLTA showcases contemporary artists that are up-and- coming and in their mid-career.
The New York exhibitor list features 53 international galleries. The American incarnation of the original Basel VOLTA show.
In 2020, under the new leadership of Director Kamiar Maleki, VOLTA returns both to New York and to its original intention as a boutique event at the intimate venue of Metropolitan West for a more immersive fair experience
---
THEATER
NEW OPENINGS AND EXTENSION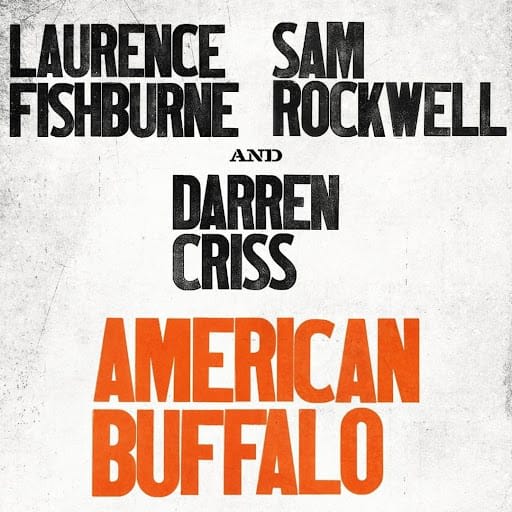 American Buffalo
CIRCLE IN THE SQUARE 235 WEST 50TH STREET

Three small-time hustlers want a bigger cut of the American dream. David Mamet's classic about loyalty and greed returns to Broadway more explosive and pointed than ever, exposing a timely American truth: crime and business are two sides of the same coin.With Laurence Fishburne & Sam Rockwell this Mamet play is sure to be off the charts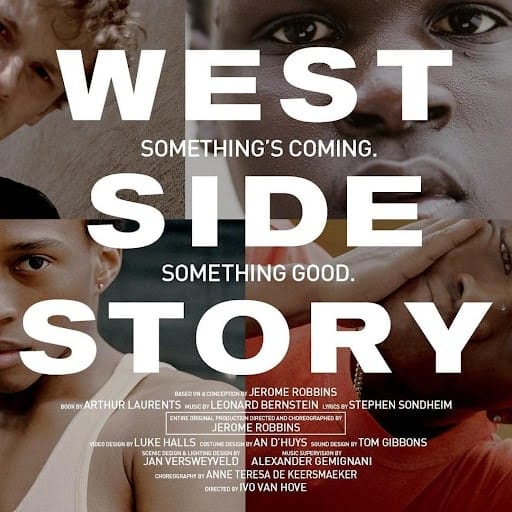 West Side Story
BROADWAY THEATER 1681 BROADWAY
West Side Story which opened February 20 at the Broadway Theatre. Ivo van Hove's re-imagining of the musical in an updated and current feel is exciting on all counts!
Directed by van Hove and choreographed by Anne Teresa De Keersmaeker, the musical features 33 company members making their Broadway debut.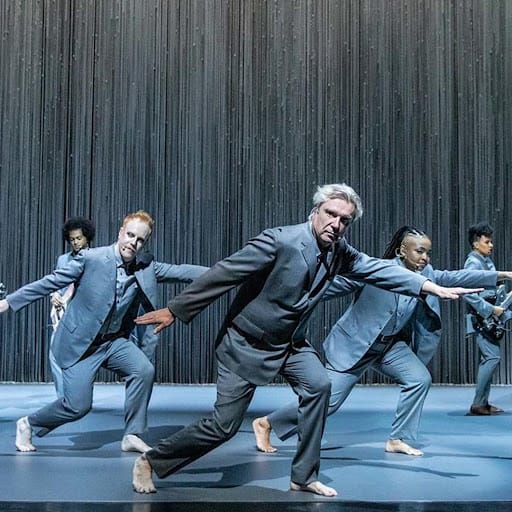 American Utopia
HUDSON THEATER 141 WEST 44TH STREET
I wrote about this before. This is an exciting experience of art in motion form the set design, costumes, choreography and ALL THE MUSIC! Do not miss this once in a lifetime experience!
THE LEHMAN TRILOGY
NEDERLANDER THEATER 208 WEST 41ST STREET
I have also written about this show when it was showing at the Armory for a limited engagement. The Lehman Trilogy is now coming back to New York on Broadway. previews start March 7th and Opening is March 26th. No reason not to get tickets immediately as it is a win win!
The set design and stay are incredible. Weaving together nearly two centuries of family history, this epic theatrical event charts the humble beginnings, outrageous successes, and devastating failure of the financial institution that would ultimately bring the global economy to its knees.