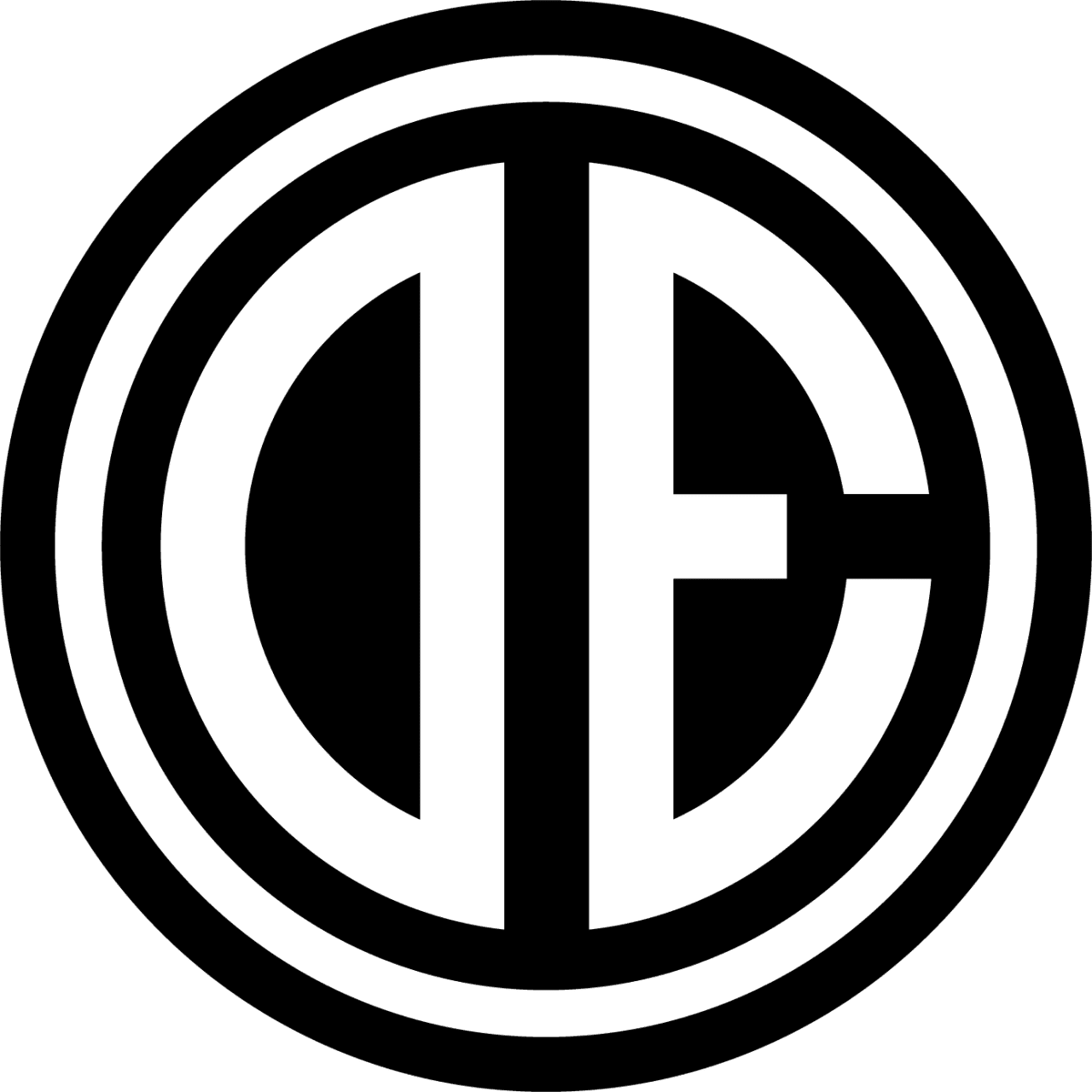 ---
EASTER | MOTHER'S DAY EDITION
Happy Spring! I hope everyone is looking forward to the exploration of enjoying the outdoors in New York. I just returned from a trip to Hong Kong & Japan. I was able to enjoy the galleries of Art Basel Hong Kong with my son, who lives in Hong Kong. We then expanded our journey to the " Art Island" of Japan, Naoshima Island ! Naoshima is a special destination that doesn't disappoint. The multiple Tadao Ando structures are supported by exquisite installations of painters, sculptors and more. Behind every turn is a special experience that is a feast for the eyes! After Naoshima we made our way to Tokyo to behold Japan's Cherry Blossoms. We had a memorable trip and I still have Art, Naoshima, Tadao Ando and Tokyo on my mind. The joy of walking, the aesthetic, the food, and the endless hours of exploration to be delighted by magnificent art and architecture. Therefore, I have decided to devote this edition of CITY NOTES to: Art Fairs (all coming to New York in May) ..Diverse food from Japan and its splendorous culinary offerings within New York and Tadao Ando Architecture within in the United States


I hope you enjoy the unique offerings of this coming month! xoxoxo
Patty
---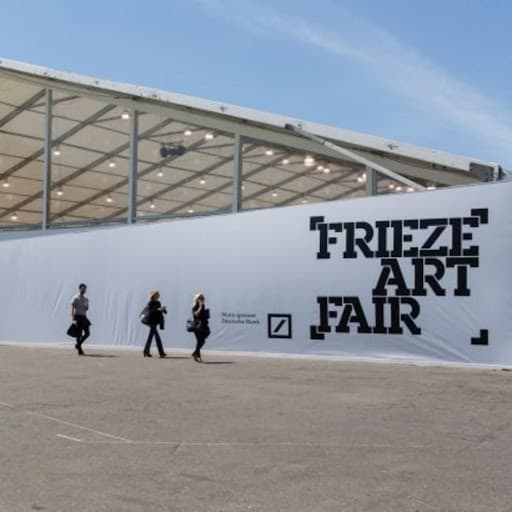 FRIEZE ART FAIR
RANDALL'S ISLAND PARK MAY 2-5, 2019 VIP/PRIVATE DAY MAY 2
Frieze New York 2019 will bring together leading galleries from around the world, showcasing an extraordinary cross-section of work, from today's most exciting emerging artists to seminal figures of the 20th century. This year, two new exhibitions explore virtual reality and the significance of self-taught artists, and two new sections celebrate Latin American art and New York's pioneering gallery community. In addition, don't miss talks and events with leading cultural figures, and pop-ups of the city's most talked-about restaurants, all in a bespoke structure in Randall's Island Park.
There are a fun assortment of restaurants to see as well but my faves are Morgenstern's ice cream, Roberta's Black Fox Coffee &Juice Press.
Part of the fun is the journey to the fair (providing its a beautiful day!) Take the ferry! East 35th St Frieze Ferry -()
Services run every 20-30 minutes, taking approx. 20 minutes. Starts 30 minutes before the fair opening hours.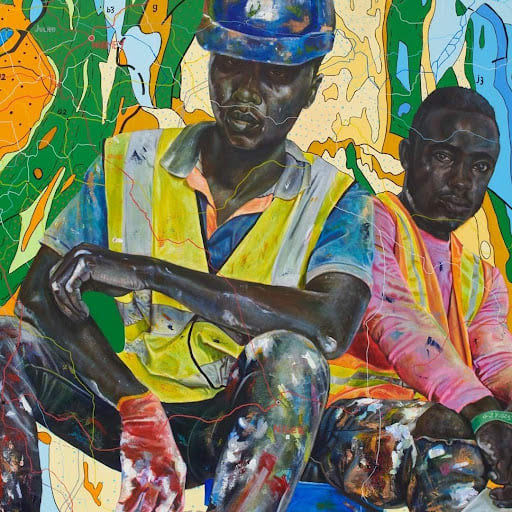 1:54 CONTEMPORARY AFRICAN ART FAIR
INDUSTRIA
775 WASHINGTON STREET
​​​​​​​MAY 2-5
The 2019 New York edition of 1-54 will welcome 24 galleries from Belgium, Côte d'Ivoire, Egypt, Ethiopia, France, Ghana, Kenya, Martinique, Morocco, Nigeria, Portugal, Senegal, South Africa, Turkey, the United Kingdom and the United States, collectively exhibiting the work of more than 65 artists.
For the fifth consecutive year, 1-54 New York will be accompanied by 1-54 FORUM, the fair's acclaimed series of talks and events. Curated by Black Chalk & Co., an art collective founded by Zimbabwean artists Nontsikelelo Mutiti and Tinashe Mushakavanhu.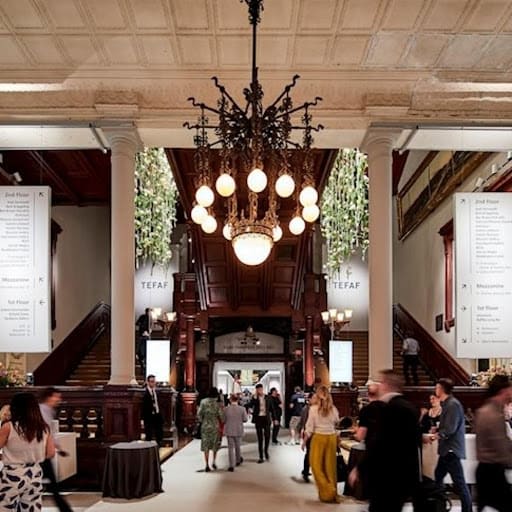 TEFAF ART FAIR
PARK AVENUE ARMORY 643 PARK AVENUE
MAY 3-7
VIP MAY 2
New York City provides the ideal context for a TEFAF Fair outside Maastricht. This is the third edition of TEFAF New York Spring, with a focus on modern and contemporary art and design. .
The Fair's timing in early May is intended to coincide with auctions, exhibitions, and other fairs in New York dedicated to modern and contemporary art and design. The historic Park Avenue Armory provides the prime Manhattan location and setting for the world's leading art dealers to meet with curators and collectors.
OBJECT & THING
99 SCOTT AVENUE
BROOKLYN, NY 11237 MAY 3-5 (3RD IS VIP)
The new art fair -Object & Thing reimagines the art and design fair concept, by bringing together both disciplines through a focus on the object. As an exhibition over the first weekend in May in Brooklyn, and through a corresponding e-commerce site, Object & Thing presents object-based 20th and 21st century works from leading international art and design galleries. The exhibition will be complemented by a gathering of select design boutiques selling functional and decorative wares at lower price points in the Shop. Through these varied formats, Object & Thing will provide a shoppable, enriching, and accessible experience for the seasoned art and design collector as well as casual buyer. I'm quite excited by the curation of this show! I love some of the galleries. One of my favorites being Blue Mountain School from London.
---
FOOD
VARIED JAPAN CUISINES IN NYC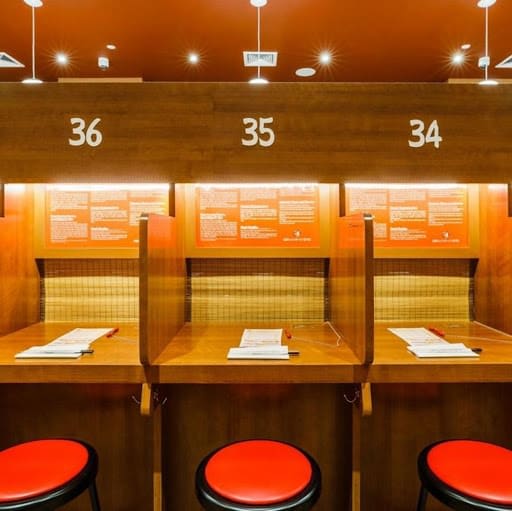 ICHIRAN
132 WEST 31ST ST MIDTOWN
152 WEST 49TH ST TIME SQUARE *NEW
374 JOHNSON AVE BROOKLYN
ICHIRAN concentrates only on Tonkotsu Ramen.
Ramen is offered in a wide range of types. ICHIRAN is fun as you order electronically and sit in individual booths.
Its quite fun. Over Christmas my youngest son and I went for ramen on our first night at 4:00 am in Tokyo. Charlie introduced me to this yummy treat that has three locations in New York.
COCORAN
37 KENMARE STREET
Soba is the quieter noodle. People adore ramen but Soba noodles are also yummy. They're just a little more underground. Soba noodles - are made of buckwheat.
When it comes to soba, Cocoron is the number one spot. Cocoron, is a ton of fun. The place is bright and lively, and the menu is covered in manga characters extolling the health benefits of soba.
For traditionalists, there's also cold soba served with various mix-ins and a selection of noodle soups.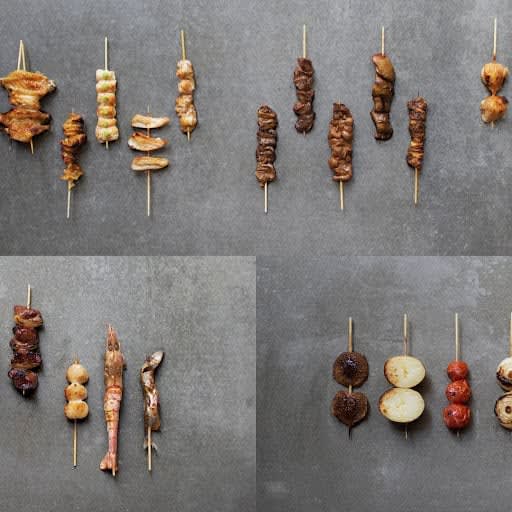 NONONO
118 MADISON AVENUE
Nonono is all about Yakitori.
A common Japanese grill cuisine of skewers. Meat/ Vegetables/ Seafood skewers abound!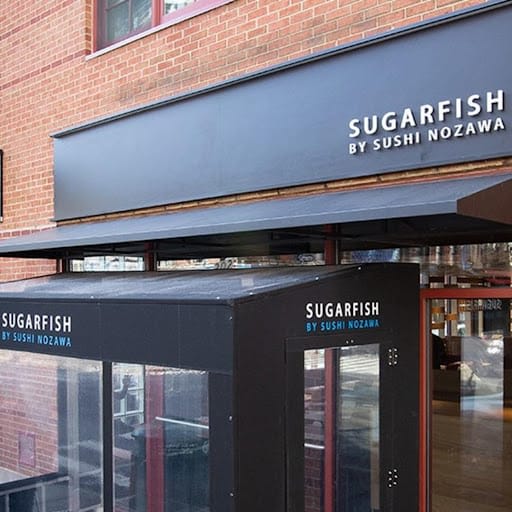 SUGAR FISH
FLATIRON 33 EAST 20 STREET SOHO 202 SPRING STREET * NEW
SUGARFISH is the creation of the legendary Los Angeles sushi chef and restaurateur Kazunori Nozawa of Sushi Nozawa fame.
Nozawa had a burning curiosity and wanted to learn all that he could about fish, so he traveled to each province of Japan, absorbing the local methods of preparing the regional catch. After five years on the road, he returned to Tokyo to open a successful sushi restaurant with his mother and sister.Now Sugar Fish is open for us to enjoy Chef Nozawa years of studying and learning .
---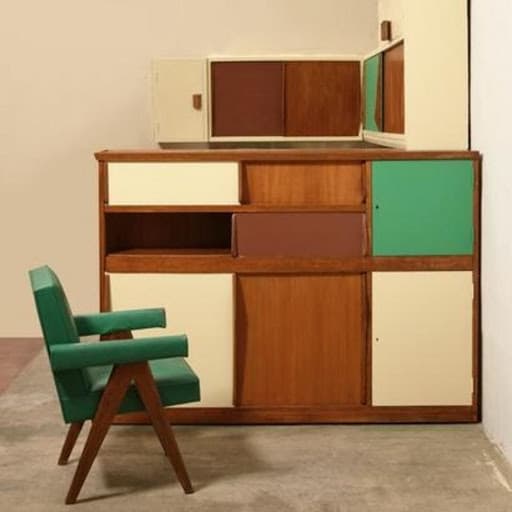 MAGEN H
LE CORBUSIER AND HIS ASSOCIATES MAY 1 - JUNE 14
Magen H Gallery and Gerald Moreau are pleased to present an exhibition with works by Le Corbusier, which will be accompanied by an exhibition catalogue. Entitled "Le Corbusier and His Associates", we will showcase over 40 pieces of his iconic furniture and interior designs from his urban planning and commissions in France and India during the twentieth century. These pieces will create an engaging space where Le Corbusier's progressive ideas on modern living and landscapes will begin to materialize. The opening reception will take place at the gallery on Wednesday, May 1st from 6-8pm, with a panel discussion prior to the opening at 5:30pm.
Le Corbusier was and remains a highly influential figure in modern architecture. Widely praised as a visionary with imaginative urban designs and use of space, he was able to dramatically transform the understanding of a modern society. By curating a selection of significant furniture pieces and interior designs by Le Corbusier and his associates from his projects in France and India, the exhibition will bring to attention the legacy of his beliefs on modernity in both architecture and way of living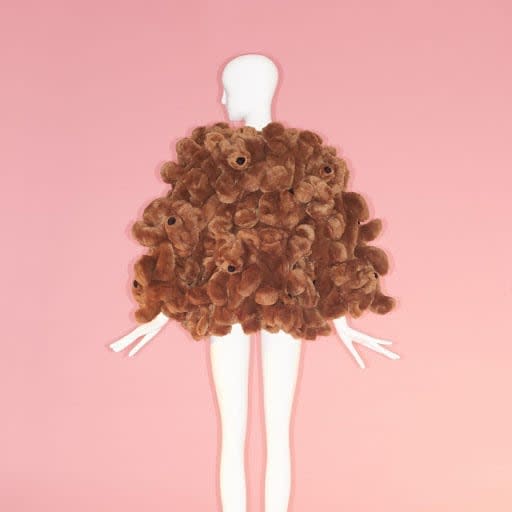 CAMP | NOTES ON FASHION
METROPOLITAN MUSEUM OF ART MAY 9-SEPTEMBER 8
Through more than 250 objects dating from the seventeenth century to the present, The Costume Institute's spring 2019 exhibition will explore the origins of camp's exuberant aesthetic. Susan Sontag's 1964 essay "Notes on 'Camp'" provides the framework for the exhibition, which examines how the elements of irony, humor, parody, pastiche, artifice, theatricality, and exaggeration are expressed in fashion.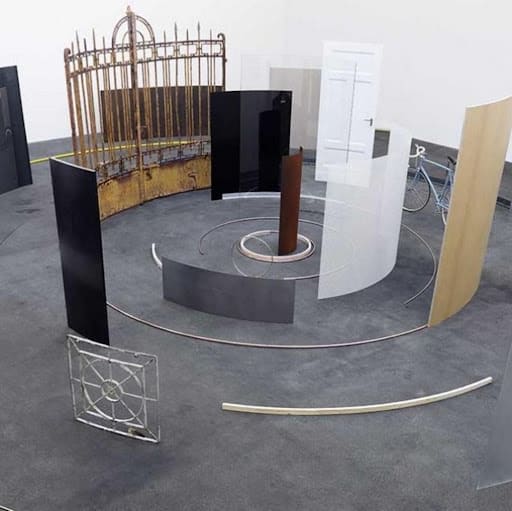 ALICJA KWADE
METROPOLITAN MUSEUM OF ART ROOF GARDEN
APRIL 16–OCTOBER 27,
Berlin-based artist Alicja Kwade's (born 1979, Poland) work is BEAUTIFUL! Kwade creates sculptures and installations that reflect on time, perception, and scientific inquiry. For The Met, Kwade has created two sculptures using steel and stone to evoke a miniature solar system, a piece of space that will settle temporarily on the Iris and B. Gerald Cantor Roof Garden. This will be Kwade's first solo exhibition at a museum in the United States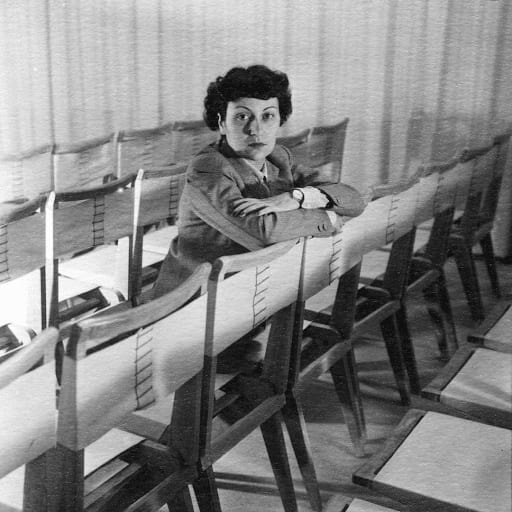 LINO BO BARDI & GIANCARLO PALANTI
GLADSTONE 64 130 EAST 64TH ST
Gladstone Gallery is pleased to present an exhibition of rare and seminal designs by Italo-Brazilian artist Lina Bo Bardi in collaboration with Giancarlo Palanti, accompanied by a selection of important works by artists from the radical Brazilian collective, Grupo Frente. Lina Bo Bardi's work represents the creative and social modernity throughout Mid-Century Brazil, an era characterized by cultural and artistic experimentation, and this exhibition demonstrates her important place in history.
---
ARCHITECTURE
TADAO ANDO IN THE UNITED STATES
TADAO ANDO RESIDENCE
152 ELIZABETH STREET
Tadao Ando felt that along with embracing Manhattan, it was a paramount for the building to create a sort of sanctuary apart from it. According to Ando, "A home has to be a place where you can reflect on your life. This project is about that. When you come home, 152 Elizabeth should give a quiet feeling. I have to make something that touches human hearts and leaves a feeling inside of them".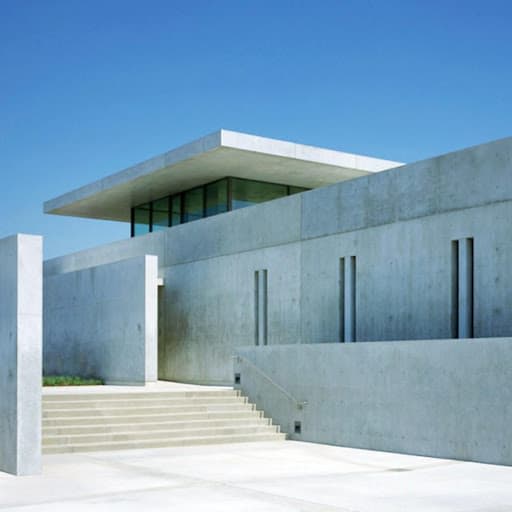 PULITZER ARTS FOUNDATION
ST LOUIS, MISSOURI
Walls of concrete and glass form the serene Pulitzer Arts Foundation in St. Louis. Commissioned by Emily Rauh Pulitzer, art patron and granddaughter-in-law to the famous Joseph Pulitzer, this museum opened in 2001 and features artworks from the prestigious family's private collection. In 2014 the museum underwent renovations, overseen by Ando, to create two new public galleries.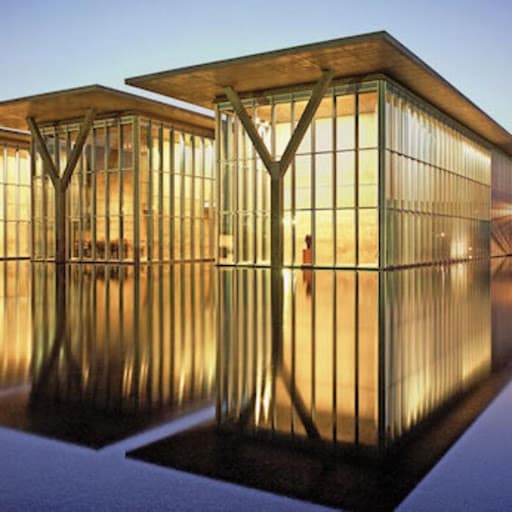 MODERN ART MUSEUM OF FORT WORTH
FT WORTH TEXAS
Completed in 2002, the Modern Art Museum of Fort Worth in Texas is a glass, metal, and concrete building that was designed to filter natural light into the interior spaces. The structure is surrounded by a reflecting pool, as well as 11 acres of lush green land.
---
This was the sixth consecutive quarter for the Manhattan co-op and condo market to see a year-over-year sales decline while first quarter sales were the lowest in a decade. Median resale price rose to a new record, increasing for the eighth consecutive quarter. Sales above $20 million were second highest level in at least nine years. The only price segment below $5 million to see sales growth was from $1 million to $2 million.