---
Spring has sprung! Happy April!
This months Citynotes is a bit more unusual. Bare with me! This month I have included 4 exciting new art shows......
I am obsessing over plywood & the use of plywood in design- specifically interior design! I know that sounds crazy! This has been an obsession for the last 5 years or so but in this months Citynotes I've included 4 spectacular homes that use the material in incredibly chic ways. Enjoy!
I'm also feeling for the use of straw in architecture. The new resort in Mozambique and the assorted buildings in Comporta ( a family favorite destination) show the different uses of the material in a diverse and unique execution.
I have included some new interesting cookbooks. always fun to try.
And one of my favorites in this months Citynotes is the inclusion of the map for the Central Park Tour of the cherry blossom trees. Take a day over the weekend and meander through one of the city's best gifts and explore the blossoms!
Thanks! ENJOY!
Be Safe! Be Healthy!
Let's always come from being together in a safe world filled with acceptance & love! Much Love to you & your families,
xoxoxoxox
Patty
---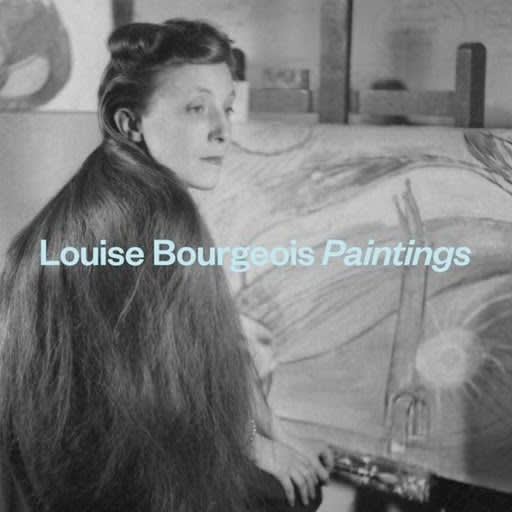 Louise Bourgeois
METROPOLITAN MUSEUM OF ART 1000 FIFTH AVENUE
212-535-7710
​​​​​​​APRIL 12 – AUGUST 7, 2022
Louise Bourgeois: Paintings is the first comprehensive exhibition of paintings produced by the iconic, French-American artist Louise Bourgeois (1911–2010) between her arrival in New York in 1938 and her turn to sculpture in the late 1940s. While Bourgeois is best known today as a sculptor, it is in this early body of work—created in the decade spanning World War II—that her artistic voice emerged, establishing a core group of visual motifs that she would continue to explore and develop over the course of her celebrated, decades-long career. Informed by new archival research, the exhibition sheds light on a little-known chapter in the artist's practice.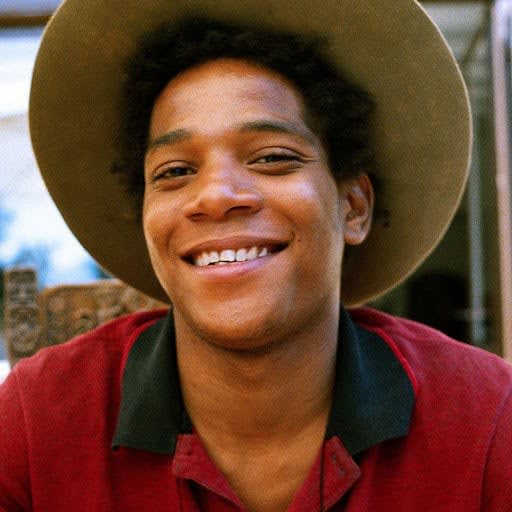 JEAN- MICHEL BASQUIAT: KING PLEASURE
STARRETT LEHIGH
​​​​​​​601 WEST 26TH STREET, NEW YORK, NY 10012
As brought to my attention by my son Charlie :

​​​​​​​Jean-Michel Basquiat's contributions to the history of art and his explorations of multifaceted cultural phenomena––including music, the Black experience, pop culture, Black American sports figures, literature, and other sources––will be showcased through immersive environments providing unique insight into the late artist's creative life and his singular voice that propelled a social and cultural narrative that continues to this day.
Organized and curated by the family of Jean-Michel Basquiat, this exhibition of over 200 never-before-seen and rarely shown paintings, drawings, multimedia presentations, ephemera, and artifacts tell the story of Jean-Michel from an intimate perspective, intertwining his artistic endeavors with his personal life, influences, and the times in which he lived.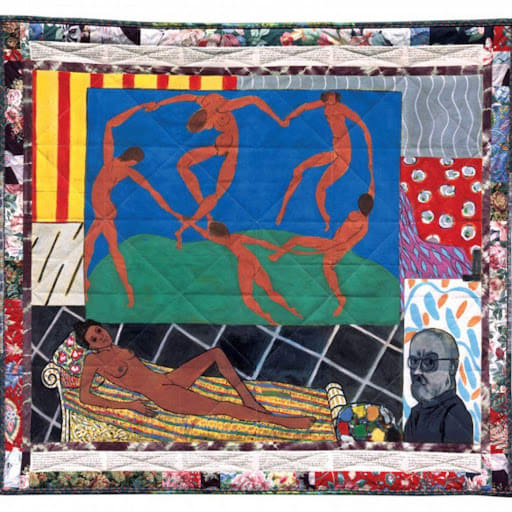 Faith Ringold American People
NEW MUSEUM 235 BOWERY
​​​​​​​2/17-6/5/22
Artist, author, educator, and organizer, Faith Ringgold is one of the most influential cultural figures of her generation, with a career linking the multi-disciplinary practices of the Harlem Renaissance to the political art of young Black artists working today. For sixty years, Ringgold has drawn from both personal autobiography and collective histories to both document her life as an artist and mother and to amplify the struggles for social justice and equity. From creating some of the most indelible artworks of the civil rights era to challenging accepted hierarchies of art versus craft through her experimental story quilts, Faith Ringgold has produced a body of work that bears witness to the complexity of the American experience.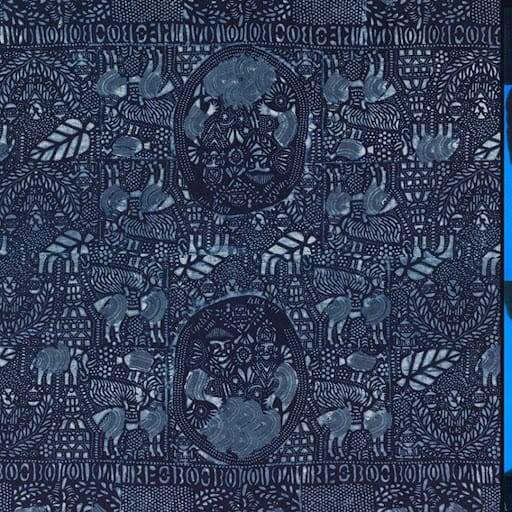 Duro Olowu Selects
COOPER HEWITT MUSEUM 2 EAST 91ST ST
Nigerian British designer Duro Olowu ( who has my favorite instagram account Duroolowu) will guest curate the 20th installment in Cooper Hewitt, Smithsonian Design Museum's "Selects" exhibition series, which invites designers, writers and cultural figures to explore and interpret objects in the museum's permanent collection. On view from present to Aug. 28, Olowu's exhibition highlights the theme of pattern and repetition throughout the collection, demonstrating how designers, artists and makers have relied on pattern to express ideas, preserve heritage, capture attention and construct objects and environments.
---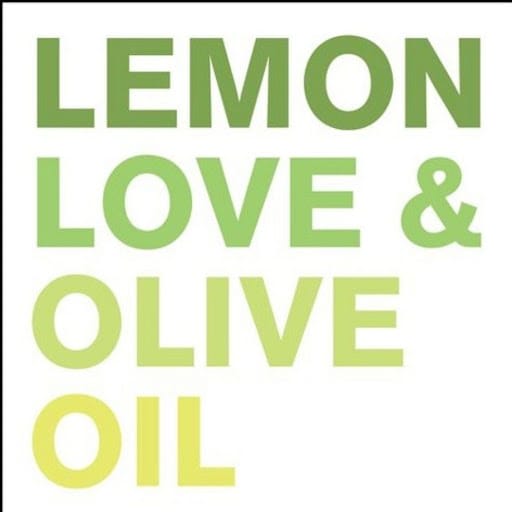 Lemon Love & Olive Oil
Author of the cult-favorite Cooking for Artists, Mina Stone, returns with a collection of 80 new recipes inspired by her traditional Greek heritage and her years cooking for some of New York's most innovative artists.
Growing up in a close-knit Greek-American household, Mina Stone learned to cook from her Yiayia, who taught her that food doesn't have to be complicated to be delicious—and that almost any dish can be improved with judicious amounts of lemon, olive oil, and salt. In this deeply personal cookbook, Stone celebrates her grandmother and the other influences that have shaped her life, her career, and her culinary tastes and expertise. Lemon, Love & Olive Oil weaves together more than 80 Mediterranean-style dishes with the stories that inspired them.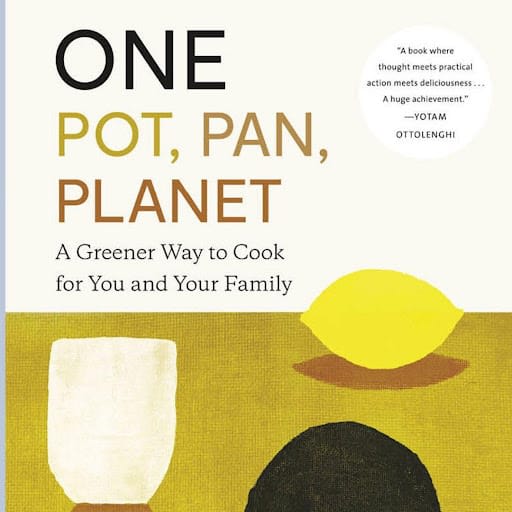 One Pot, Pan Planet
Once dubbed a Queen of Greens by the Guardian, Anna Jones has become a leading voice in modern vegetarian cooking. Her latest book, endorsed by Yotam Ottolejnghi focuses on how to achieve depth of flavor while using just one pot, pan or tray, all with sustainability in mind.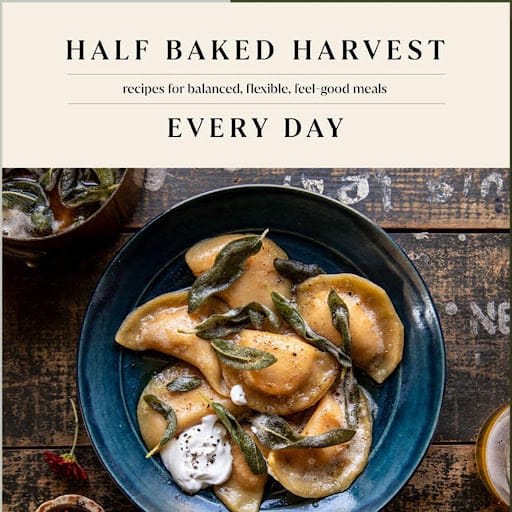 Half Baked Harvest
Tieghan Gerard has built an enviable audience for her blog, Half Baked Harvest, and boasts 3.8 million followers on Instagram. The food stylist and recipe developer focuses on healthful recipes in her latest book. Rather than recommending restrictive recipes, she aims to help her readers find a balance between flavor and feeling good.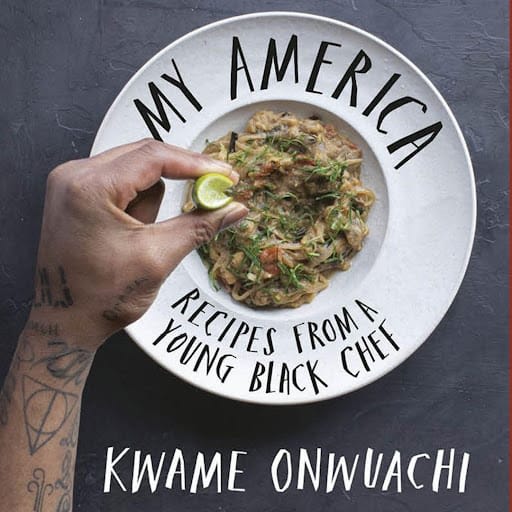 My America
Top Chef star and James Beard Award winner Kwame Onwuachi cemented his superstardom with his best-selling memoir, Notes from a Young Black Chef. Now, in his follow-up cookbook, Recipes From a Young Black Chef, Onwuachi celebrates the food of the African Diaspora. He argues for a more diverse vision of "American" cuisine.
---
Design
IM OBSESSED WITH PLYWOOD! ​​​​​​​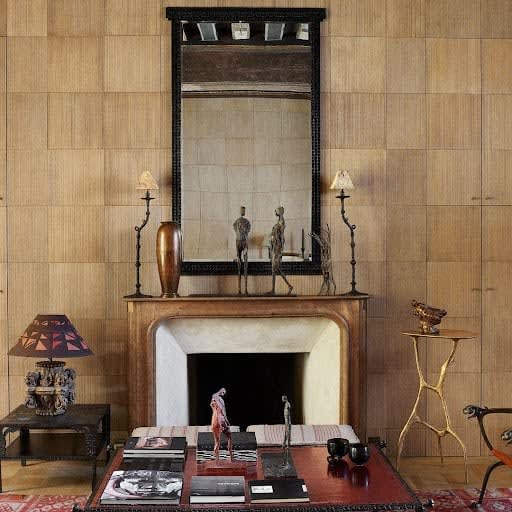 Ingrid Donat
PARISIAN SCULPTOR'S HOME
Above , please find Ingrid Donat's home. In the tradition of stylish European women working with grimy, recalcitrant metals—think Gabriella Crespi and Claude Lalanne, Osanna Visconti and Maria Pergay—Donat has forged a personal style out of her own eclectic background. She was born in France to a Swedish mother and a father from the island of Réunion, a French département east of Madagascar. Drawn to the tribal traditions of Africa and the simplicity of Swedish design, trained at the École des Beaux Arts, and schooled in French Art Deco by her then-husband, a collector and auction-eer, Donat moved quickly from sculpture to furnishings on the advice of her friend
Diego Giacometti.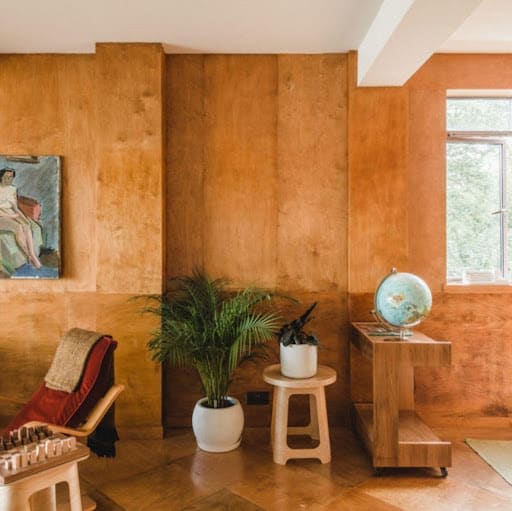 Tom Cubitt's Home
ISOKON PLYWOOD FURNITURE
Tom Cubitt is obsessed with Isokon plywood furniture from 1934-39. Every piece of furniture in his flat apart from his bed frame is made from plywood. The Isokon founder Jack Pritchard was a plywood salesman, and he wanted the building to be a homage to the material. I have a stained ash, plywood and brass tea trolley from 1937-8 by Gerald Summers, co-founder of Makers of Simple Furniture in London; a trio of nesting tables by the Hungarian modernist Marcel Breuer; an Alvar Aalto dining table; and a pair of Penguin Donkey bookshelves. Isokon plywood has become incredibly rare, which makes it a dangerous obsession.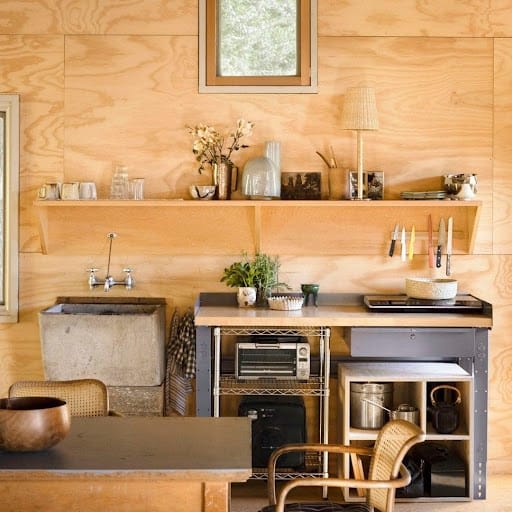 De Lisle has a fabulous design company. The circumstances of Charles de Lisle's childhood help explain his creative tendencies. Charles grew up in rural Massachusetts; he spent time exploring factories near his father's woodworking shop where he collected scraps, bits of industrial products, images, and thoughts. After studying ceramics, Charles moved to California, where he learned how to weld and began fabricating lighting fixtures. Charles started his own office in 2008; a design collective focused on custom fabricated furniture, lighting, decorative arts, interior projects, and landscape projects.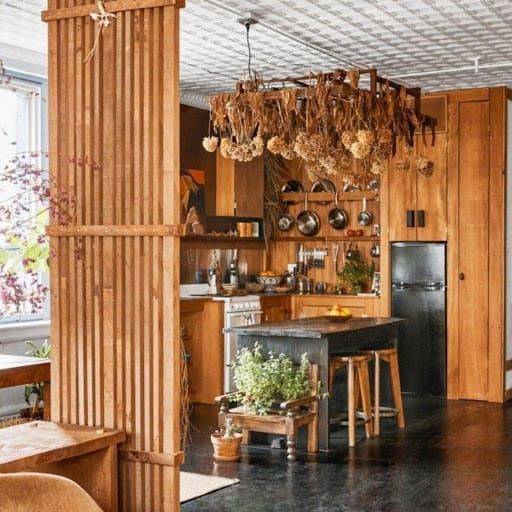 Founded in 2017 by aaron aujla ( the husband of bode founder) and benjamin bloomstein, green river project research-based approach to building furniture and interiors has been shaped by ten years of studio practice as artists in new york city. Along with private commissions for residential interiors, each year green river project llc produces four collections of furniture and sculptural objects centered around a unique narrative.
---
ARCHITECTURE
Feeling for Straw in Architecture!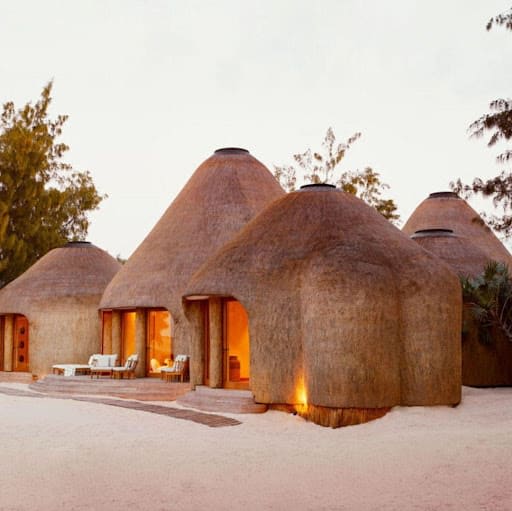 Kisawa Sanctuary
BENGUERRA ISLAND, MOZAMBIQUE
When Nina Flohr set out to build Kisawa Sanctuary, a new beach resort located on Benguerra Island, off the coast of southern Mozambique, she had a very clear mandate. "I wanted the architecture guided by what we saw around us," says Flohr, referring to the waves of the Indian Ocean and the giant dunes that surround the property's 22 bungalows, spread out across 750 acres. The aim was to blend rather than to interrupt. Kisawa, which opened this fall, is being touted as the first 3D-printed resort, but Flohr sees that as only one component of the sustainable-design mission. "I think using 3D printing is an example of the spirit of the place," says the Swiss-born entrepreneur, who served as creative director of VistaJet until 2016. In fact, she used the technology to make building materials from what was already at hand: namely, sand and seawater. This mortar became the blocks used to realize everything from the natural texture of some façades to the floors to the soaking tubs in the guest bathrooms.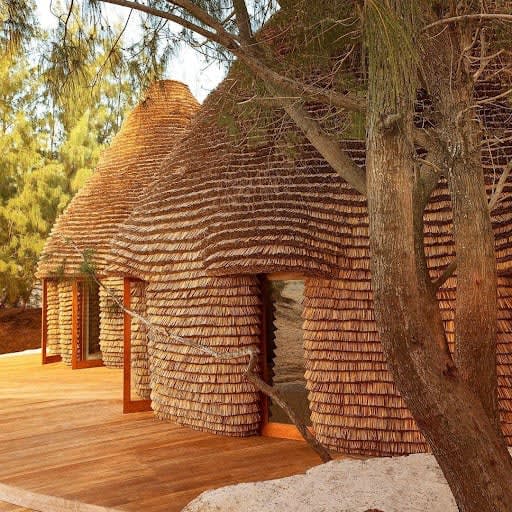 Kisawa Sanctuary
BENGUERRA ISLAND, MOZAMBIQUE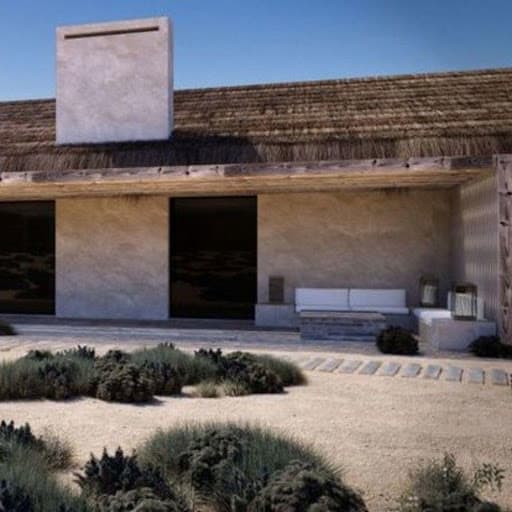 Comporta
COMPORTA, PORTUGAL
Spectacular unique architecture in a modern feeling of updating the traditional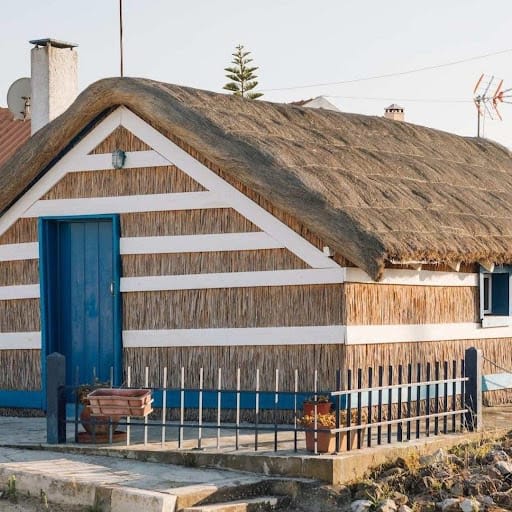 Comporta
COMPORTA, PORTUGAL
Traditional architecture
---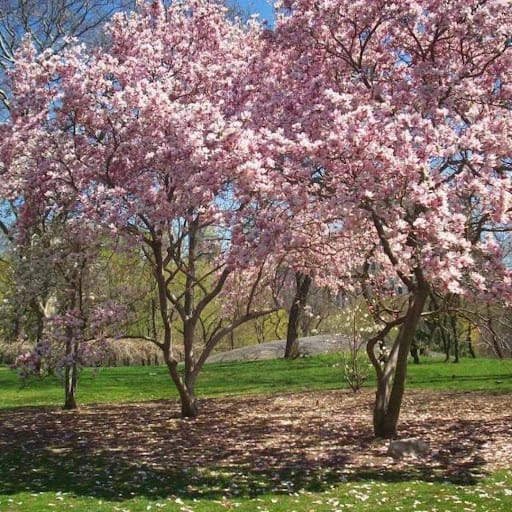 Central Park Cherry Blossom Tour
LINK TO CHERRY BLOSSOM TREE MAP
In the springtime from April to May, the cherry blossom trees in Central Park attract nature lovers from all over the world. It's easy to see why, as the splendor of their blooms is as stunning as it is explosive. Full bloom of the cherry blossom trees is a sight to behold, and it's typically reached within a week after the first buds open.
The cherry blossom trees in Central Park can be found mainly between 72nd Street and 96th Street, with the highest concentrations around the Reservoir, Cherry Hill, Pilgrim Hill, Great Lawn, Cedar Hill, and the area just south of Cedar Hill between 74th and 77th Streets.
---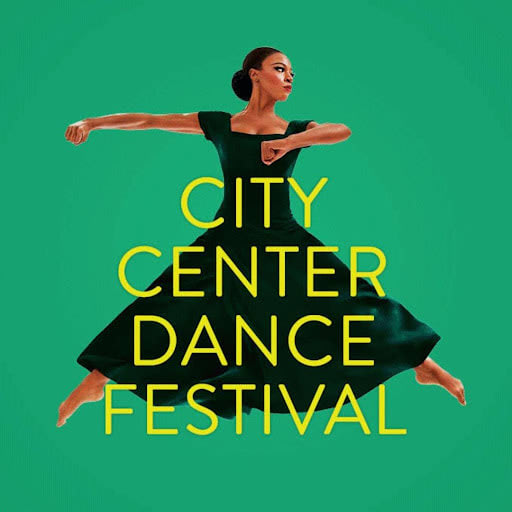 City Center Dance Festival
131 WEST 55TH STREET
The first City Center Dance Festival showcases New York companies making their triumphant return to the City Center stage after more than two years away.
Dance Theatre of Harlem
Apr 5 & 8 – 10
Martha Graham Dance Company
​​​​​​​Apr 6, 7, 9 & 10
The multi-ethnic Dance Theatre of Harlem delivers a powerful vision for ballet in the 21st century with a forward-thinking repertoire of treasured classics and innovative contemporary works. The company presents recent pieces including the New York premieres of Resident Choreographer Robert Garland's Higher Ground and Claudia Schreier's Passage; Company Artist Dylan Santos' rendition of the Odalisques Variations from Le Corsaire; and Annabelle Lopez Ochoa's Balamouk.
Martha Graham Dance Company's programs include Chronicle, a 1936 response to the global rise of fascism; a world premiere from Israeli choreographer Hofesh Shechter featuring guest star Daniil Simkin; and a new version of the 1952 mystery play Canticle for Innocent Comedians, reimagined by Tony winner Sonya Tayeh with eight other choreographers. Finally, Appalachian Spring and Ritual to the
Sun from Acts of Light will dazzle audiences once again.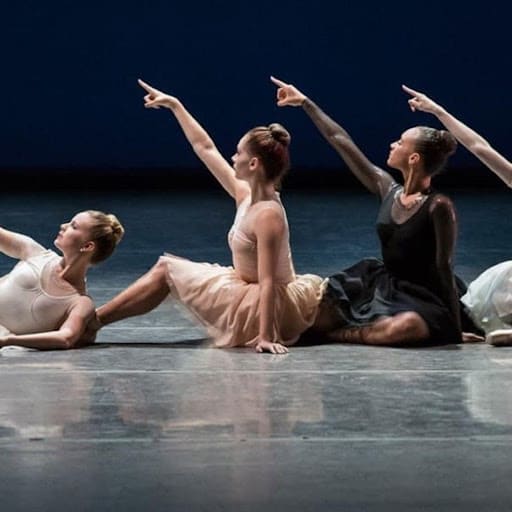 NYC Ballet
MASTERS AT WORK: BALANCHINE & ROBBINS
The Company was founded in 1948 by George Balanchine and Lincoln Kirstein, and it quickly became world-renowned for its athletic and contemporary style. Jerome Robbins joined NYCB the following year and, with Balanchine, helped to build the astounding repertory and firmly establish the Company in New York.
​​​​​​​Ballets from the Company's founding choreographers make for a unique pairing. Balanchine's enchanting Serenade, famously the first ballet he created in America, danced to an all-strings composition from Tschaikovsky, has long been a staple of the international repertory. The Goldberg Variations, created by Robbins in 1971, uses the full Bach piano score of the title to illustrate the potentially infinite variety of classical choreography, in a two-part ballet that bridges the baroque and the contemporary, the high-spirited and the formal, the romantic and the mysterious.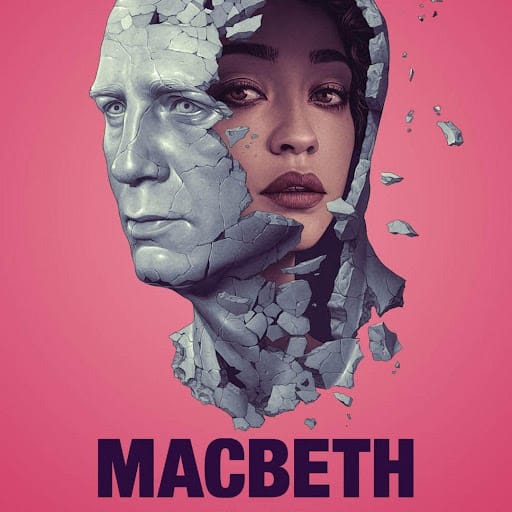 MacBeth
LONGACRE THEATER
Starring Daniel Craig as Macbeth and Ruth Negga making her Broadway debut as Lady Macbeth, the production begins performances on March 29 and opens officially April 28. The show will run for 15 weeks at the Longacre Theatre.


​​​​​​​Macbeth will mark Negga's Broadway debut.
MacBeth
LONGACRE THEATER
Starring Daniel Craig as Macbeth and Ruth Negga making her Broadway debut as Lady Macbeth, the production begins performances on March 29 and opens officially April 28. The show will run for 15 weeks at the Longacre Theatre.


​​​​​​​Macbeth will mark Negga's Broadway debut.
Market Report

Manhattan co-op and condo sales more than doubled year over year as the housing market was the last in the region to boom. As a result, median sales price rose to its second-highest level in thirty-two years of tracking. Listing inventory fell sharply year over year but was consistent with the two-decade average. The market was moving at its fastest pace since 2015 due to surging sales and falling listing inventory. Over the decade, the number of four+ bedrooms sales rose at twice the rate, or higher, ofany other size category. Since 2012, the median sales price rose the most of all size categories. Low mortgage rates and strong economic conditions for homebuyers fueled unusually heavy demand.

Record low listing inventory in Hamptons and North Fork held back potential sales throughout 2021 as demand remained elevated. As a result, Hamptons average sales price rose to a new high as median sales price reached the second-highest on record. With the skew to the Hamptons high-end, total sales dollars rose to a new record, exceeding the year-ago high watermark. Nearly one out of four Hamptons sales went to a bidding war, nearly double the prior year's record.

North Fork's median and average sales price rose to new highs while sales slipped from the prior-year high to the second-highest on record. North Fork listing inventory fell sharply to a new low, overpowered by demand. Nearly four out of ten North Fork sales went to a bidding war, nearly double the prior year's record.

The demand momentum across the regions was unprecedented in the fourth quarter, continuing to be fueled by low mortgage rates, a low tax environment, and the potential opportunities created by remote work. However, listing inventory declines are accelerating, unable to keep pace with heavy demand. As a result, potential sales have been restrained by lower supply, driving housing prices higher.